Last week, Jay Z turned heads with an all-mighty super ensemble of musicians from Kanye West to Beyoncé to Madonna to celebrate the launch of TIDAL - a streaming service that promised better quality and better value for money than its rivals. As you might expect, Tidal 'made waves' in the news, as is often the case when musicians go all entrepreneurial on us.
So Jay Z's new streaming program TIDAL has split the industry down the middle. While some argue that the $20 a month service is too much, others have agreed that the revenue made from TIDAL is fairer when it comes to 'paying' the musicians; something that in the past has caused a few controversies, leading to the likes of Taylor Swift removing all her work from Spotify.
Yes, our industry-savvy musicians do like to put their business hats on from time to time, and as such we've seen a number of high profile acts make a real difference in the industry they work in already. As Jay Z once rapped: "I'm not a businessman, I'm a business, man."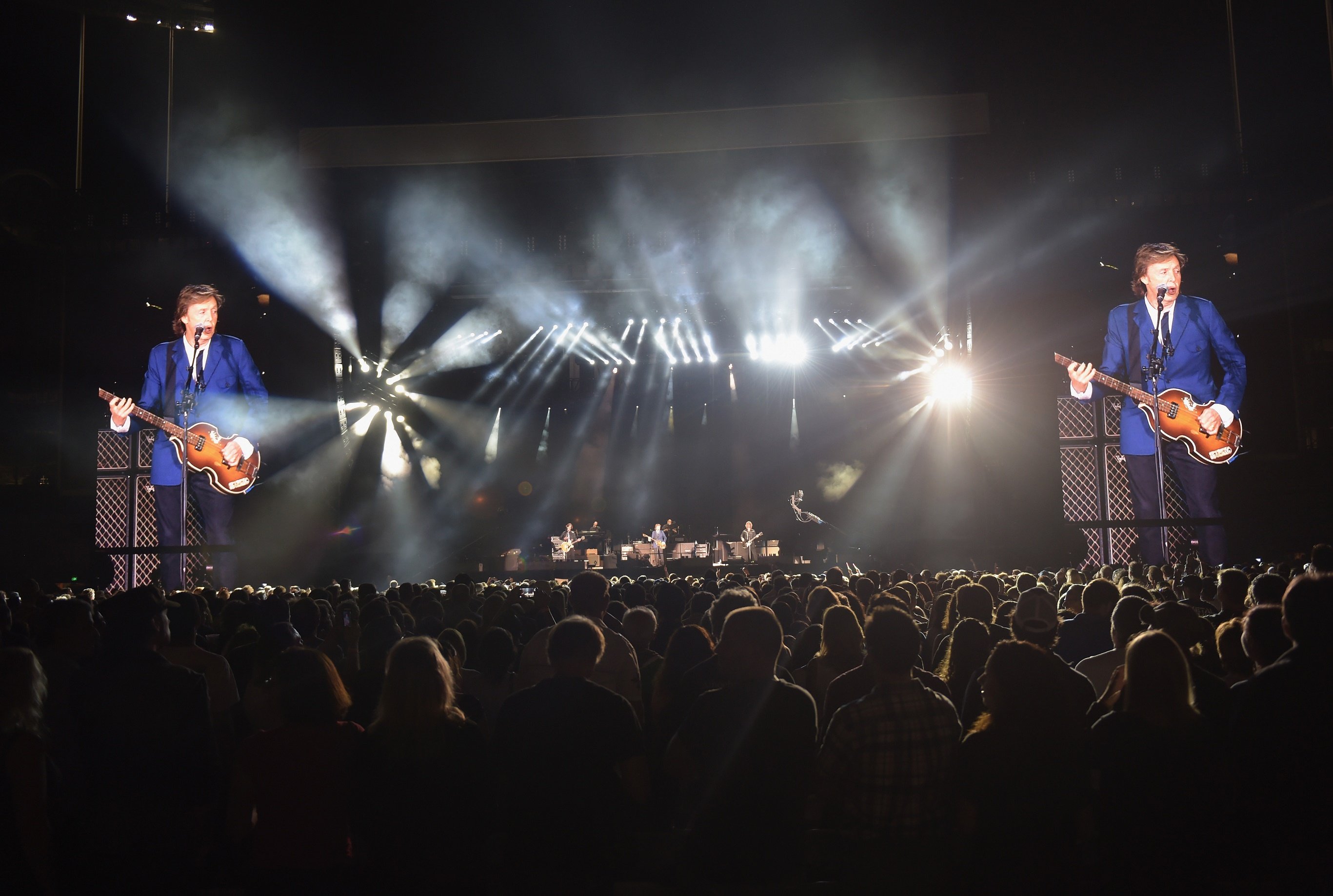 Paul McCartney owns 25,000 songs - but only two Beatles ones.

As a former Beatle, Paul McCartney is arguably responsible for shaping an entire landscape of music; oddly enough though, he doesn't technically own his songs. Micheal Jackson does. The oddity occured during a legal battle for The Beatles' back catalogue back in the 80s, with Paul not wanting to buy the late John Lennon's share of the songs without Yoko Ono's inclusion in the deal.
Before the pair could reach an agreement, the King of Pop himself, who had heard the songs were available to buy with a conversation with Paul himself, bought the tracks for a reported $47.5 million. In order to never lose his songs again, Paul created MPL Music Publishing, an umbrella company that owns publishing rights for his solo tracks, as well as over 25,000 beloved tracks, including classic ditties and Broadway scores spanning across 100 years, ranging from the likes of Blue Suede Shoes to the Grease soundtrack. Yep, Paul McCartney technically owns Grease Lightning.
So despite not owning his own songs (aside from two older Beatles tracks 'Love Me Do' and 'PS: I Love You') Paul McCartney is one of the richest musicians on the planet, rumoured to be worth around $660 million. But he still has his foibles.

"The annoying thing is I have to pay to play some of my own songs. Each time I want to sing 'Hey Jude' I have to pay." he once said.

Luckily for Paul, it's simply a Long and Winding Road to getting his work back, thanks to the 1976 US Copyright Act, a law that decrees that artists can win back the rights to lost tracks written before 1978. So, in 2018, Paul is legally able to win back over 200 songs-worth of Beatles history; that's over 56 years since he wrote them in the first place. Musical politics, eh?
Neil Young invented his own type of MP3 player
The ol' idiom 'quality, not quantity' is certainly not lost on the Godfather of Grunge Neil Young. The musician-turned-inventor set his sights on a business model that would improve the quality of the modern MP3 player back in 2014.
With Pono, Young created a way of compressing tracks to give them the same vibes as old vinyls - with MP3s digital formatting, leading to many music fans arguing that the format loses the quality of old songs. Thanks to a $2 million funded Kickstarter, Young decided to invent his own version that rescued that quality.
Although Pono had its skeptics, (with some criticising the PonoPlayer as a 'yellow Toblerone') the player & the service were officially released in 2015, with Young explaining his mission. "My goal is to try and rescue the art form that I've been practicing for the past 50 years." At $399 with 64 GB storage, the investment was a pricey one, and led to some reviewers not seeing the merits of Pono versus its MP3 player rivals.

Although some were impressed with the newfound quality of their tracks, with What Hifi reporting that it really was "all about the music," music website Stereogum disagreed with the price, saying: "If you really care about audio quality, maybe you should just invest in some good studio headphones." Ouch.
Did you know?
With pop music and fashion going hand in hand, it's inevitable that a lot of musicians have their own fashion labels. Some of the more successful ventures include L.A.M.B. by Gwen Stefani, which lets the No Doubt singer unleash her never-ending quirk on the rest of us, the DCMA Collective, an emo-themed bunch of pieces by punk band Good Charlotte, and of course Victoria Beckham, who was so good at designing clothes she went from The Spice Girls to the catwalk.

Lesser successful fashion attempts go to Lindsay Lohan, who for some reason once owned her own legging company, and Kanye West, whose bizarre army inspired catsuit outfits bewildered the world earlier this year.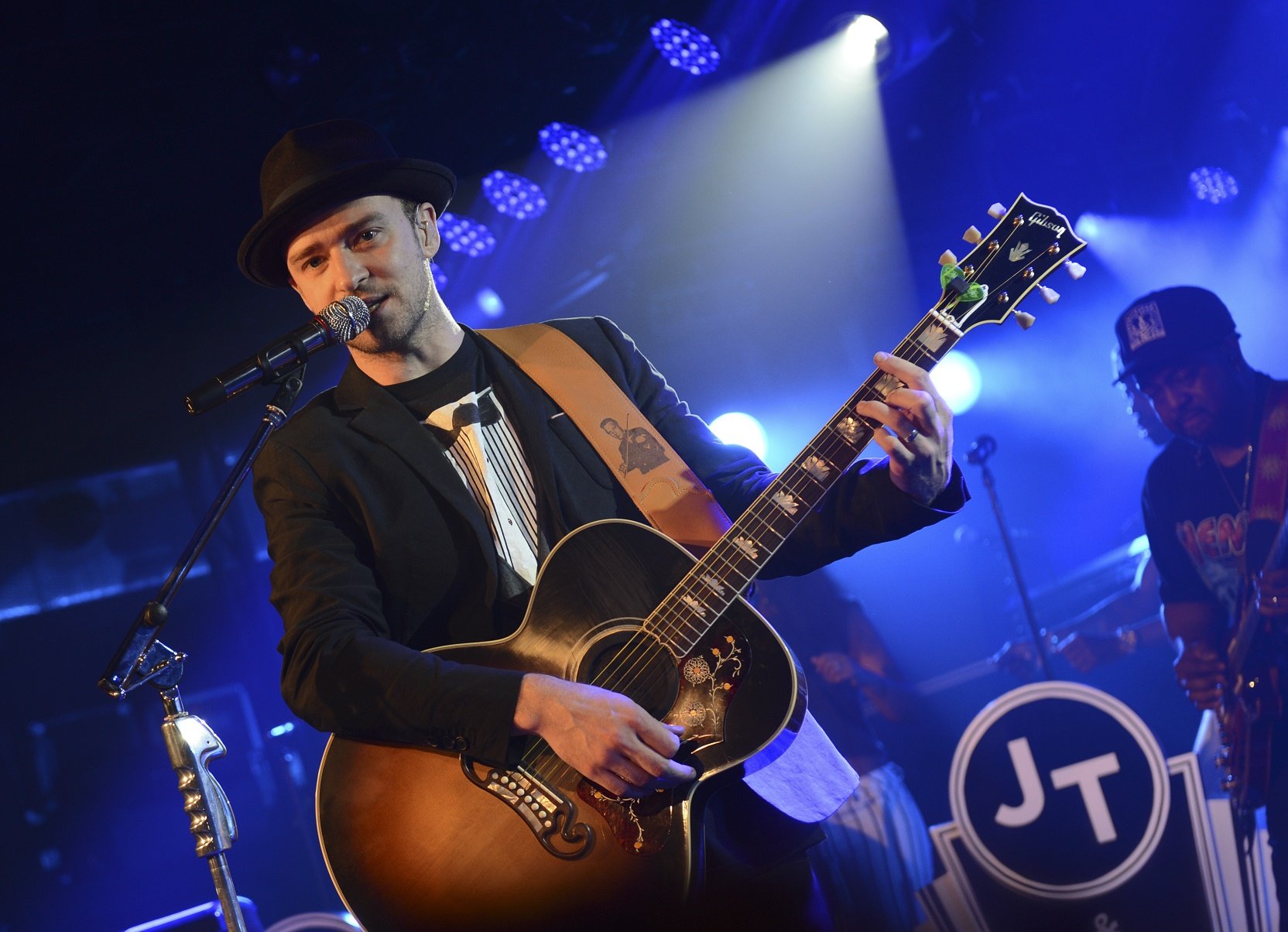 Justin Timberlake owns a chunk of one of the world's biggest social networks
The former N Sync star clearly enjoyed his time acting in the hit David Fincher movie The Social Network, so much so that he decided to own part of one himself.
With Myspace's popularity dwindling in favour of the new big hitters Facebook & Twitter, (remember those days, kids?) the singer-songwriter decided to take matters into his own hands, and bought a stake of $35 million to transform the website back in the ye ol' olden times of 2011.
In buying Myspace, Timberlake became a cog in the new model that would become 'New Myspace'; enhancing one of Myspace's favourite features of old, it's musician profile pages. After all, Myspace had launched the likes of The Arctic Monkeys, Kate Nash, and Lily Allen. A strong advocate of new bands, Timberlake said at the time he hoped the new facelift would 'bridge the gap' between musicians and fans.

As of 2015, Myspace is still going strong in its new guise as a platform for new artists, with the network still reaching over 50 million people per month. Although current CEO Tim Vanderhook did admit to the Wall Street Journal that this may be because people want to retrieve their old Myspace photos. He may have brought Sexy Back, but whether Justin brought Myspace back is still debatable.
Did you know?
A lot of musicians quite like owning restaurants. P Diddy has a restaurant chain in Atlanta & New York City with a menu based on the dishes his grandma used to make, Justin Timberlake owns the Southern Hospitality BBQ in New York and Ludacris owns an oriental-themed restaurant called Straits that is said to be 'very trendy'. Slightly less exciting attempts to be the new Jamie Oliver go to Britney Spears, who used to have a cajun themed restaurant, but it closed down after six months in 2002, and Moby, who has a vegetarian/vegan tea café called NYTea. Geddit?
Insane Clown Posse founded their own insane wrestling company

Much like caviar, the music of Insane Clown Posse has always been an aquired taste. Championing the niche genre of 'hip hop horrorcore', however, the Detroit duo have racked up millions of fans and accolades that have led to quite a few forays in business.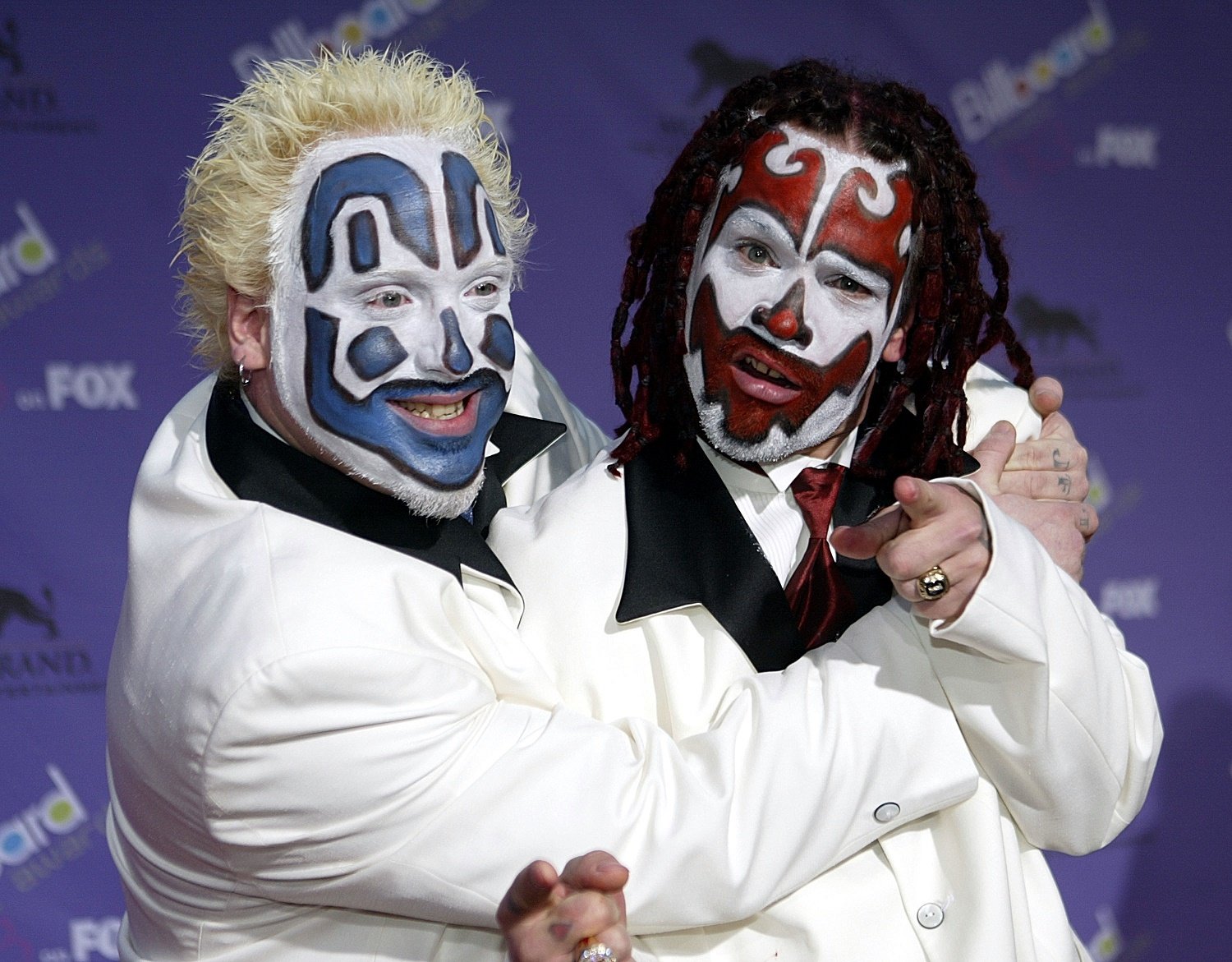 Firstly, like many musicians do, they announced their own record company, of course named Psychopathic Records; a label for likeminded rappers with a penchant for terrifying make-up, naturally. But a record company alone is a bit old hat for these two pioneers.
Keen wrestling fans, (with forays in professional wrestling themselves) the pair founded Juggalo Championship Wrestling in 1999, an independent professional wrestling promotion that run events up and down the US and beyond. In its early years, the company had fun with pitting fellow rappers against each other under parody monikers - but as the years slid by, the company got bigger and more popular. Now, the juggalo Championship has its very own school. With their wrestling shows hugely popular in the States, Insane Clown Posse's empire gets insaner by the minute.
Bono goes from U2 to Basil Fawlty

Most hip rockstars enjoy frequenting plush hotels, but for U2 frontman Bono, simply being a guest wasn't enough, so he purchased Irish residence The Clarence back in 1992, along with bandmate The Edge.

Still going strong over two decades later, the hotel clearly benefitted from its celebrity owner, going from a two star hotel, to a four star one.

To celebrate, Bono performed a live version of the song "Beautiful Day" on the rooftop of his establishment for Top of the Pops. Let's hope the residents didn't mind.
This is a guest blog and may not represent the views of Virgin.com. Please see virgin.com/terms for more details. Thumbnail from gettyimages.