Bitcoin has long held distant promise. It has captured our imagination with stories of people searching through a land fill site for a hard drive with £4 million worth of stored bitcoins, to a man who paid 10,000 bitcoins for a pizza when they were worth a fraction of a cent.
Based on the peak value a bitcoin has reached in the past, those 10,000 bitcoins would have got you over £7.5 million. The media hype around Bitcoin has always been high but the cryptocurrency is now starting to establish itself as a challenger currency with practical benefits over traditional methods of payment.
Unfortunately the darknet, the encrypted version of the internet that allows anonymity, has given Bitcoin a bad aura with the cryptocurrency being used by cybercriminals to buy drugs and guns on the darknet's marketplaces, the most high-profile being Silk Road.
Fortunately, many legitimate businesses and organisations have recognised the great opportunity Bitcoin holds as well. Last year The University of Nicosia in Cyprus became the first accredited university in the world to accept bitcoin payments and now over 100,000 businesses are accepting the digital currency as well.
Many of these are well known corporations such as Dell, Wordpress, Expedia, Paypal and Reddit and this number will continue to grow as more consumers join the Bitcoin community.
A bitcoin transaction is direct, frictionless and private with no need for an intermediary. As a result, bitcoin is cheaper, safer and quicker to use than traditional currency and bitcoin holders would prefer to pay for products or services in bitcoins if they can.
Several websites, such as SpendBitcoins.com or CoinMap.org, provide listings of businesses that accept bitcoins and offer a means for bitcoin holders to search for businesses accepting the digital currency and choose to shop there instead of a rival business that does not. This can bring in new customers to a business and give it an advantage over its competitors.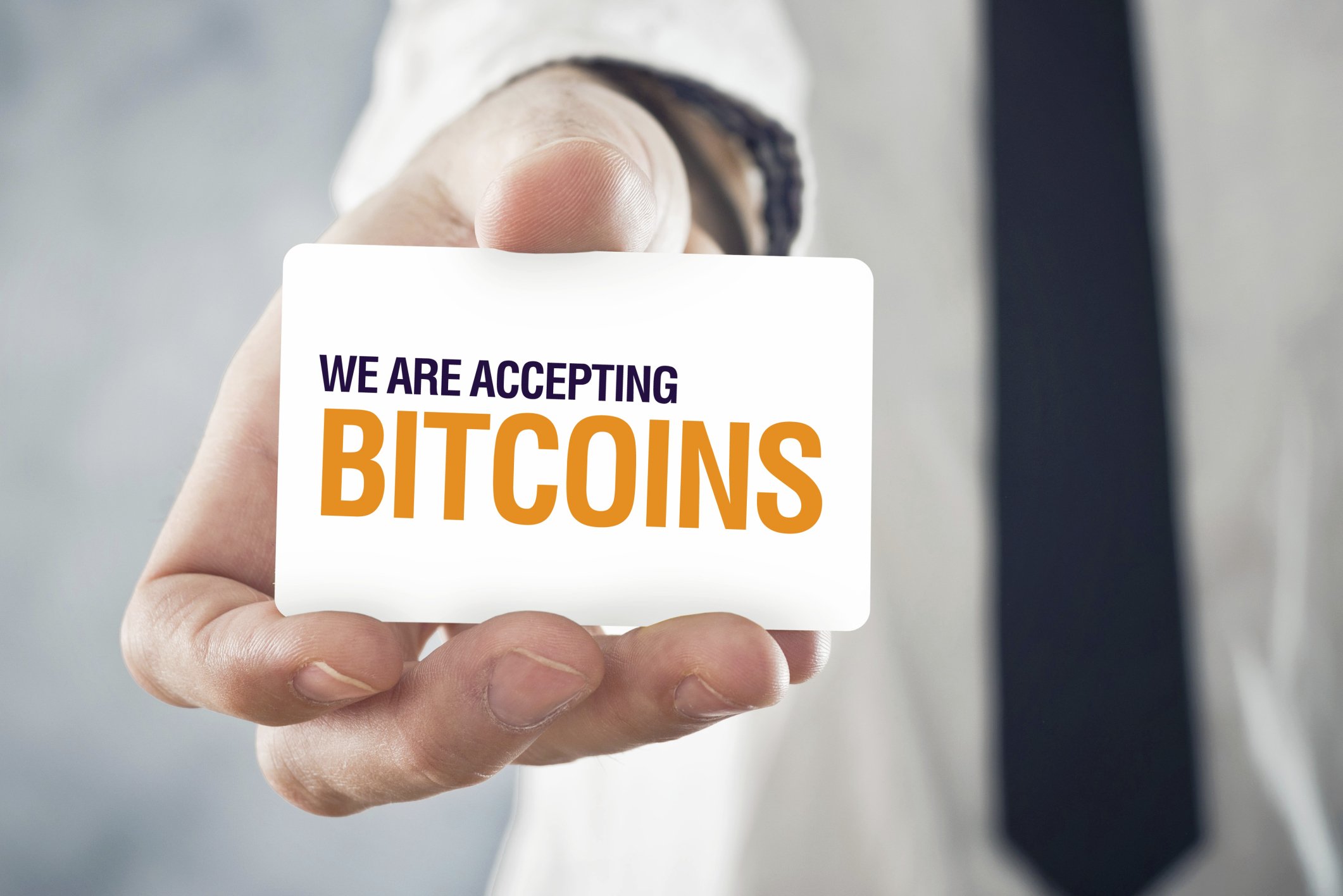 Then there are those who are currently shut out of the current financial system and don't have access to the banking facilities needed to pay for products or services with traditional payment methods. "53% of the world's population is still 'unbanked' - they have no use of formal or semi-formal financial services," says Dominic Frisby, author of Bitcoin: the Future of Money.
"Only two billion people are 'banked' and participate in ecommerce. Yet about 5.5 billion have at least some access to the internet. That's a potential 3.5 billion people who could participate in ecommerce but don't, because they don't have access to the necessary financial infrastructure," Dominic says.
With cryptocurrencies, the most popular being Bitcoin, the untapped potential of the 'unbanked' segment will finally be able to access finances and make and receive payment. These adults will only be able to spend their bitcoins with businesses that accept them.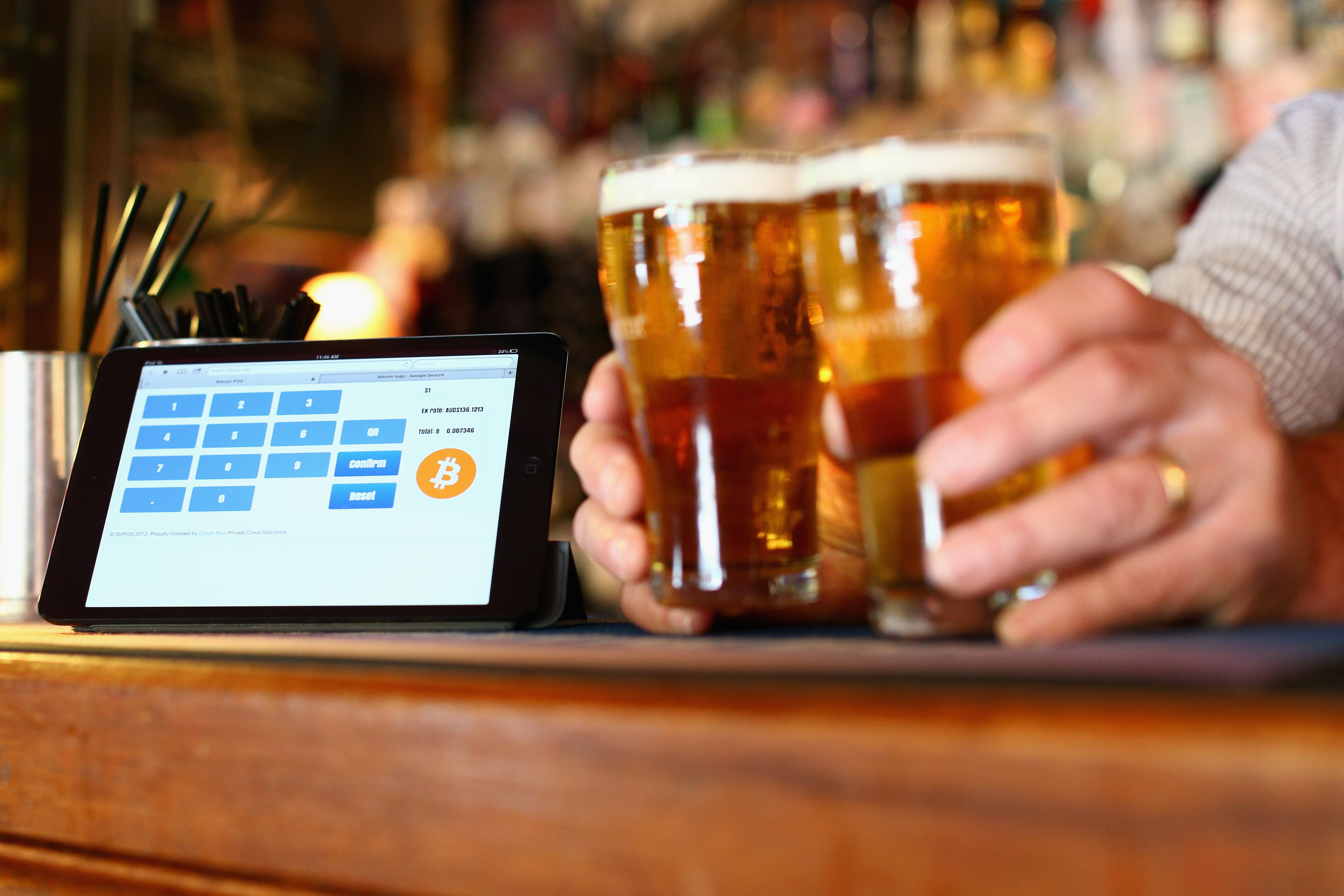 Accepting bitcoin payments can also help a business cut costs and boost their bottom line. Merchants currently pay around 2-4% per credit card transaction in administration costs but Bitcoin can reduce these fees to less than 1% as banks aren't needed to process the payment.
This is particularly helpful for smaller businesses operating on tight margins as they cannot negotiate the low processing fees that larger businesses are able to and can save between 3-5% in revenue through Bitcoin. The speed of payment is also much faster than credit card payments which can take weeks to clear.
Unfortunately, there are some risks associated with accepting bitcoins. The volatility of bitcoin means that the value of a transaction stored in a business's bitcoin wallet may be worth less after the time of transaction. For example if a business had 100 bitcoins during the beginning of 2014, which would have held a value of over £75,000 at the time, it would only be worth £21,500 currently.
Because of this, business that accept bitcoins must make frequent currency conversions into a safer, more stable, currency. Many bitcoin payment processors, such as BitPay, offer instant conversions as soon as a bitcoin payment goes into their bitcoin wallet and offer one-touch payment that makes accepting bitcoin very easy for businesses and their customers.
Coinbase and Coinkite also off similar services as BitPay and are great ways for businesses to access the benefits digital currencies can offer businesses. The more mainstream digital currencies like Bitcoin become, the more important it will be for businesses to accept bitcoin payment.
If companies fail to stay ahead of the curve and innovate, they are likely to fail and miss out on an opportunity. More than that, accepting Bitcoin just makes good business sense and the arrival of large corporations like Dell and PayPal into the Bitcoin community demonstrates that businesses of all sizes can benefit from the opportunity it poses.