"The cumulative effects of climate change threaten civilization." That terrifying statement comes from green-energy entrepreneur, author and activist, Jeremy Leggett, who joins me this week on the Virgin Podcast
But don't panic! Jeremy also declares that clean energy is winning the carbon war. "The price of solar has fallen by 100%," he says (is such a thing possible?) and the technology is developing so fast that within five years the economics will seriously disrupt the business model of the utilities companies.
If they don't join the clean energy revolution, they're going to go bankrupt.
Is that going to happen? Listen to the show and you decide.
Jeremy wanted to add two charts to illustrate his argument. The first, "the terrordome" shows, in the falling cost of solar.
The second, below, shows UBS's projections for the improving economics of solar in Germany.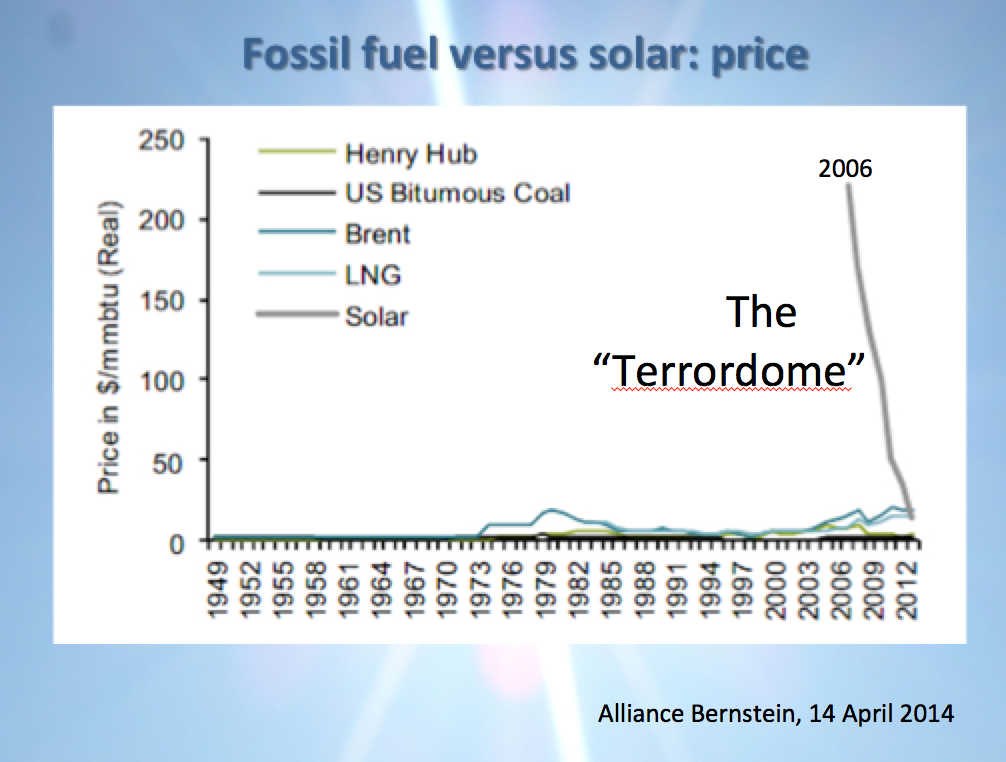 NB This show was recorded before the recent bankruptcies of UK solar companies.
The best way to get each episode of the Virgin Podcast is to subscribe via Soundcloud or iTunes. Then you can take it away and listen on your daily commute, during your daily exercise or whenever it is you do your podcasting. You'll get each show delivered as soon as it comes out, every Tuesday.
We hope you enjoy it. Tell us what you think below...