In September 2014, Twitter was suddenly full of people declaring that Silicon Valley had run out of ideas. The start-up boom was over. It was time for entrepreneurs to pack up their things and go home. The cause? A start-up called Alfred Club winning the TechCrunch Disrupt competition.

So what was wrong with this venture? As Will Oremus from Slate puts it: "As far as I can tell the idea is basically 'Uber for servants'. It sounds an awful lot like a butler service."
And it doesn't appear as though he's wrong. The description from TechCrunch explained how you are assigned an 'Alfred' who will do things like pick up your groceries, do your laundry, replace supplies at your home and make sure your house is clean. All for just $99 a month. The idea Is that it is innovative because it's a shared-economy butler, who doesn't just work for you but also for others signed up to the service in your area.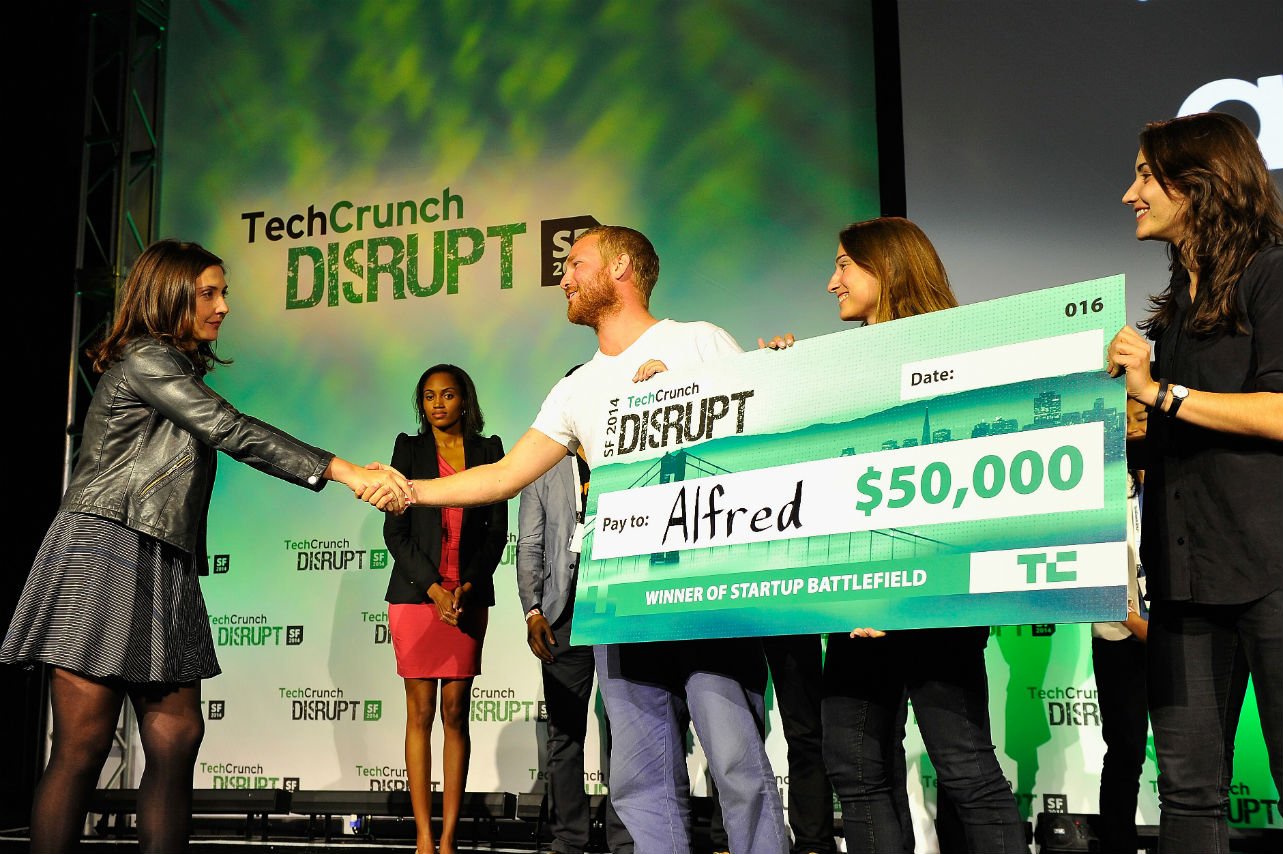 But what's the real problem with this venture? Does it really show that Silicon Valley is dead and buried? Not yet. But it definitely hints at a bigger problem in tech start-up hotbed.
More often than not, entrepreneurs identify a problem within their own lives or social groups that they want to solve. Alfred is clearly a service that solved a problem its founders wanted to fix in their own lives: having to run their own errands.
But is this reflective of the kind of problem that a wider audience are facing? It might be a problem that those in Silicon Valley are facing, but Silicon Valley and the tech industry has been widely criticised for having diversity issues.
In fact, research shows that just one per cent of start-ups that secured venture capital funding have a black founder. Compared to the 83 per cent that are made up of all-white teams.
It's not just racial diversity that's an issue, though. There's also a distinct lack of women in the tech industry. As Hilary Clinton noted at a recent keynote question and answer session inside Silicon Valley: "You bump your heads on the glass ceilings that persist in the tech industry. We can literally count on one hand the number of women who have actually been able to come here and turn their dreams into billion-dollar businesses. We're going backward in a field that is supposed to be all about moving forward."
So how do we make Silicon Valley more diverse and what effect will this have on the start-ups we see coming from the area?
There are a number of organisations working to help young people from a racially diverse background to build their tech skills, such as Hack the Hood and the Hidden Genius Project. Van Jones, who launched the #YesWeCode movement said of Silicon Valley: "There isn't a pipeline from East Oakland or from Compton or from Native American organisations or from some of the tougher parts of Miami into the space. That has to be fixed… we are trying to build a talent pipeline from the hood to Silicon Valley."
As that 'talent pipeline' develops and starts to feed a new generation of diverse tech experts into the area, we could start to see the ideas coming out of Silicon Valley change. The diverse background of these new tech experts could inspire them to fix problems that the current experts are unaware of due to their different experiences.
"It's not racial diversity for racial diversity's sake," says Jones. "It's about a cognitive diversity and a viewpoint diversity that can actually make technology companies relevant to more people."
Thumbnail from gettyimages.