This week the Virgin Group founder explains what he looks for each time he goes out to add a new member to his team. So if you're ever in an interview situation with the bearded one, you'll know what he's looking for...
"The easiest part of being an entrepreneur is coming up with ideas; the hardest part is making those ideas become a reality," explains Richard Branson in a recent Star online column.
Luckily, you don't have to achieve that all on your own as help will always be on hand in the form of new hires. So what key attributes would the Virgin Group founder recommend you look out for when creating your team?
1. A passion that can bring your ideas to life…
We have found that the key to finding the right people to hire is to look for those who are energised by your passion, want to add to your ideas and aren't afraid to suggest ways to improve them.
2. ...along with plenty of their own great ideas
Since I'm dyslexic, I learned how to work around my limits early on. As a student, I'd had to rely on classmates to help me study for tough exams; when I started my own business, I was quick to delegate.
Great people have joined our organisation ever since then. Even the name "Virgin" was the result of a team effort. We were thinking about naming our records business "Slipped Disc" until a young woman jokingly pointed out we were all virgins — at business, that is.
3. No 'yes men'
While you might feel wary of conflict, hiring people who challenge your ideas will be good for business. You can't be right all of the time, so employees and colleagues who have the courage and good sense to voice their honest views will be valuable assets. We've made some mistakes at Virgin, but we would have made far more if I had been surrounded by "yes men". When you get your business up and running, it's likely that some people overseeing parts of your company will feel that they can do things better. But that's absolutely fine - you need people who have ideas. Listen to them, delegate to them, and trust them, otherwise they won't feel valued.
4. Don't be afraid of ambitious people
Some of your people may eventually to on to start their own companies, but this only means that you make good hires. It has happened a few times at Virgin.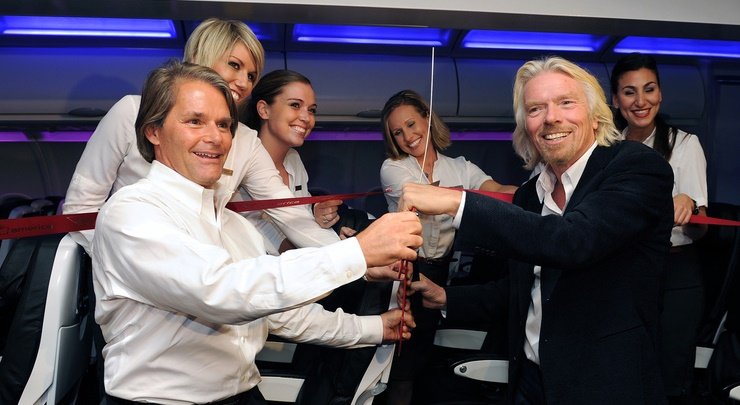 Image by Bob Riha Jr.
Adam Balon, who worked for Virgin Cola, went on to co-found Innocent Drinks; Rowan Gormley worked for a number of Virgin companies before setting up his own business, Orgasmic Wines, which we later bought when we were creating Virgin Wines. Their successes remind our competitors that for every great person who's left Virgin, we have many more on staff.
What qualities would you look for in a person if you were recruiting?