"This is Detroit, man." Exhaled Juan Atkins from behind a pair of square sunglasses, leaning back in his chair, seemingly approving of the wall of Shepard Fairey prints facing him. "There is a certain artistic standard that you are going to have to adhere to."
It was a grey Tuesday afternoon and Juan Atkins, the man widely credited with inventing techno music, was hanging out in the Library Street Collective – a gallery in downtown Detroit currently showcasing some of Fairey's work.
Sitting alongside him were Adriel Thornton, one of the city's most influential event producers, and Matt Eaton, partner at the gallery and one of those responsible for much of the cultural regeneration taking place in the city. The artistic output of Detroiters such as these should be celebrated, embraced and leveraged. But as it stands, they're the cause for many a furrowed brow.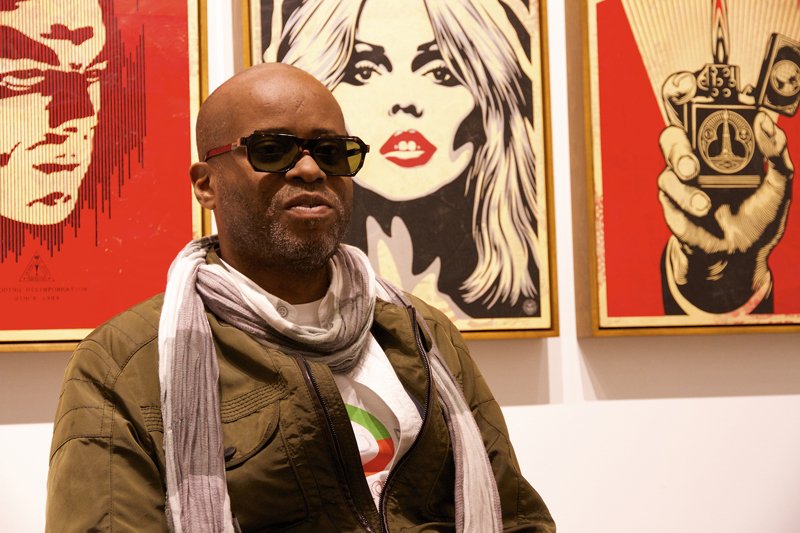 Juan Atkins in the Library Street Collective | image credit: Mark Potts
While the city rightly prides itself on the strengths of its sports teams, history of manufacturing and Motown, this has come at the cost of what some would have traditionally considered more underground movements.
Inside Detroit: What do the city's signs tell us about its history?
But as Detroit looks to continue its regeneration and attract a fresh wave of visitors, perhaps these are the pillars which should be used to build a new outpost for creatives and tourists. After all, the cultural relevance of electronic music and street art, for example, have never been higher. Yet you can't help but feel that the city is failing to take full advantage of the incredible amount of cultural capital it has at its disposal - a few days in the city exposes you to a plethora of visual and audio delights.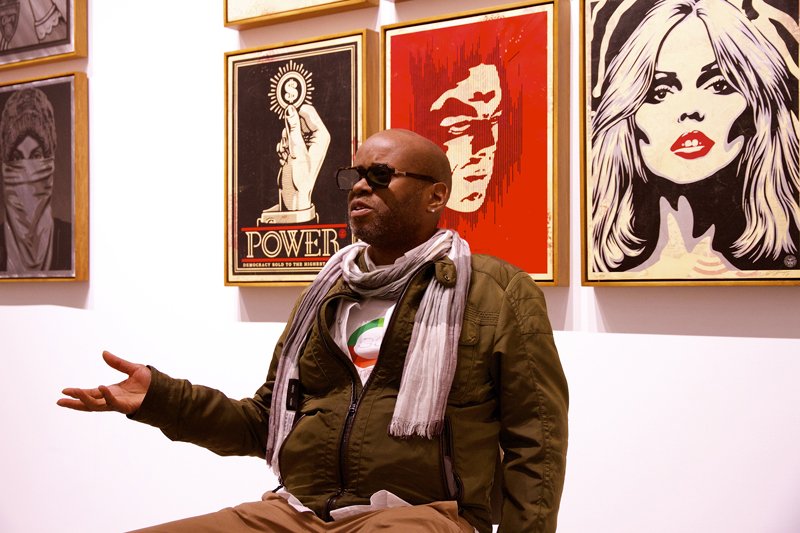 Juan Atkins in the Library Street Collective | image credit: Mark Potts
Trouble with techno
It's almost hard to believe that Juan Atkins attended the same high school as Derrick May and Kevin Saunderson. Three of the most influential men in the history of electronic music, the trio – often referred to as the Belleville Three – would go on to give rise to the Detroit techno genre.
However a longstanding problem within the city itself has been the lack of energy put into recognising the size and influence of the movement these three created - one that put Detroit on the lips of people around the world.
"It's not like I didn't feel any love here," explained Atkins. "It was just different in Europe, people were going crazy for us. It was a bit like 'wow, it ain't like this back home'. I'd go play London and the reaction would be like nothing I'd seen before."
And yet it's not just the Bellville Three who have helped establish Detroit as a hotbed for electronic music.
Carl Craig, 'Mad' Mike Banks, Theo Parish, Richie Hawtin, Robert Hood and many others have helped maintain the genre as a powerful global force. Something which Adriel Thornton, himself embedded in the scene, fails to see properly recognised.
"What some people still don't get is that Detroit techno is a genre in its own right, a brand known and loved across the world. What we need is a creative, cultural board in the city – it's about getting people to realise the value of what we have. We need to showcase what we have like cities such as New York and Chicago do, because it's something really special."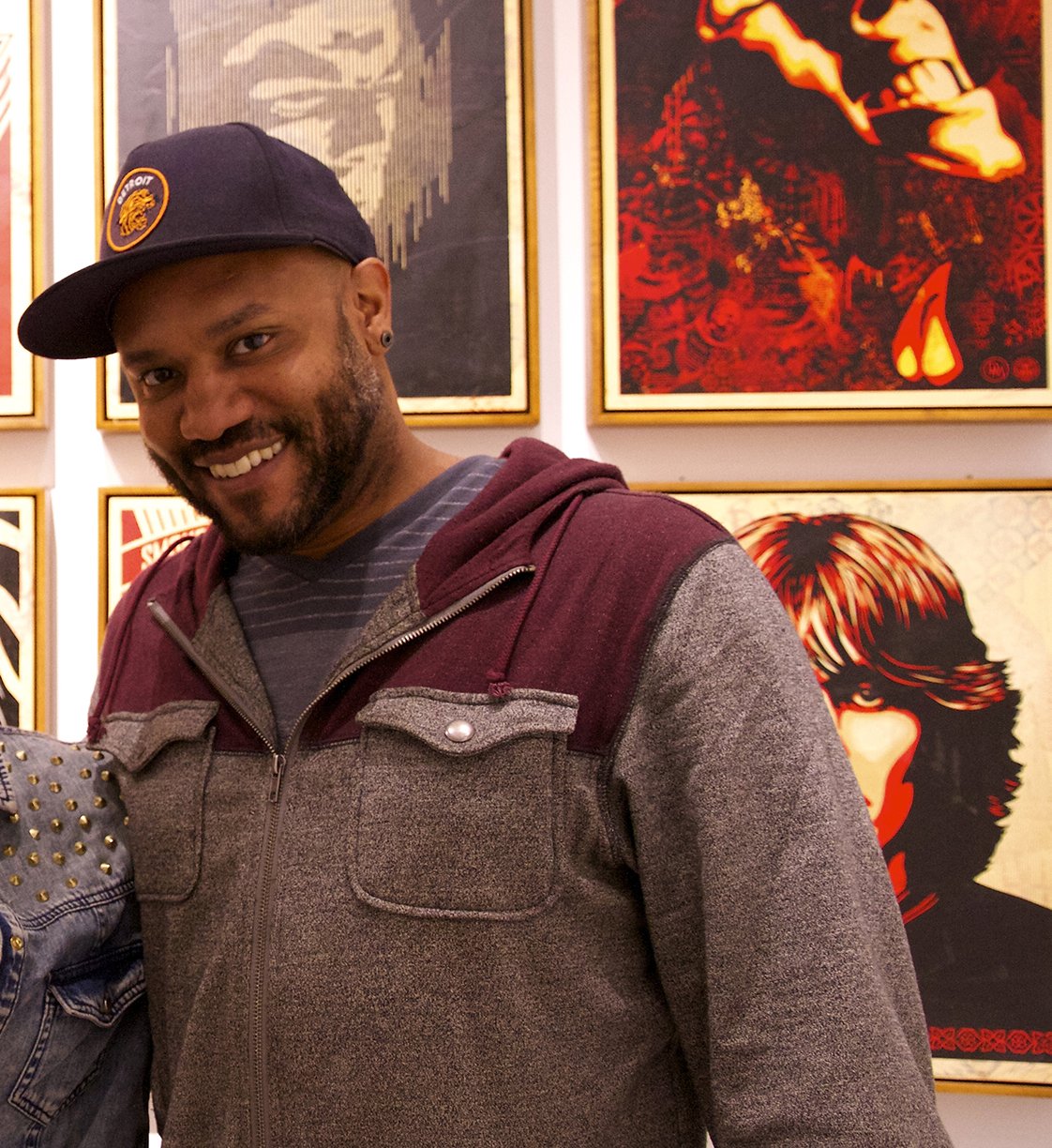 Adriel Thornton in the Library Street Collective | image credit: Mark Potts
Music tourism
One of Thornton's main areas of focus now is his role as Chair of Dally in the Alley – a free annual celebration of art, music and life in the Cass Corridor area of the city. In its 38th year the festival is powered by volunteers and as a not for profit movement, hands over anything it makes to local community projects.
Inside Detroit: What does the success of Shinola tell us about the city's future?
"Dally only books Detroit acts to play, that's something that I think is amazing and that we're really proud of," enthuses Thornton. "It's one of the most authentic Detroit things you could ever experience."
Another heavyweight in the Detroit festival calendar is Movement, which welcomes both local and international acts to its line-up – attracting electronic music lovers from across the world, keen to experience the Detroit techno sound in the heart of the city. Movement is an interesting quirk of an event for Detroit, being one of the few occasions where Motown takes a back seat and the city gears itself towards electronic music.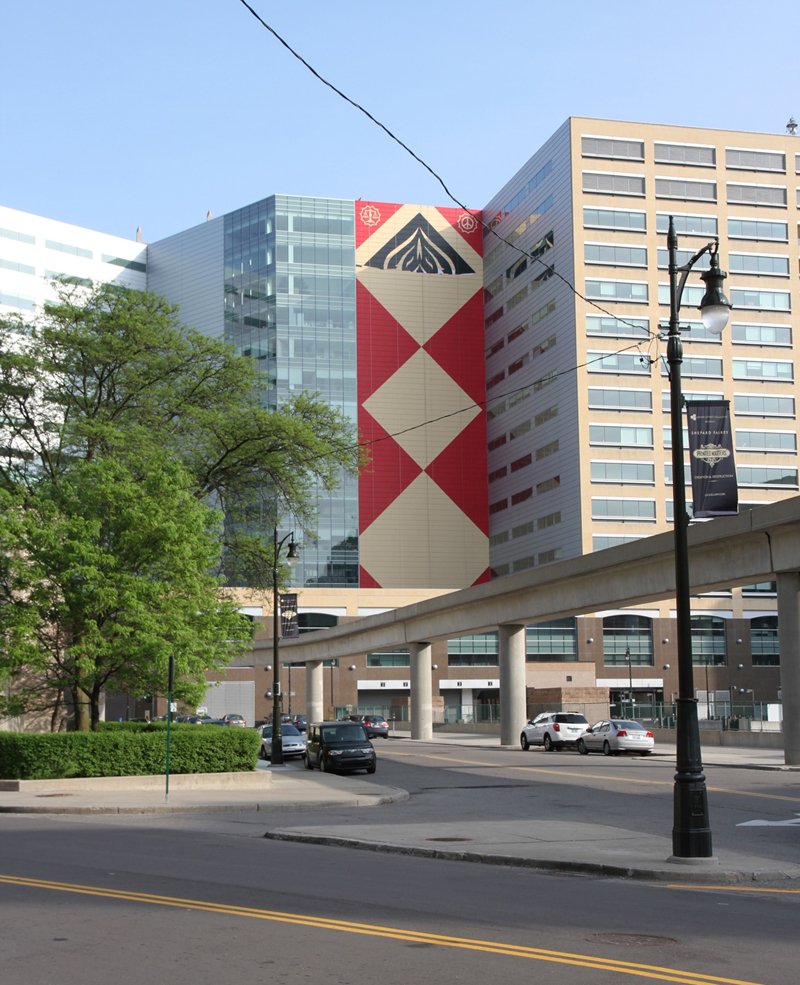 Shepard Fairey artwork in Downtown Detroit | image credit: Mark Potts
The Shepard Fairey dilemma
Anyone who did venture into the city for a festival this summer would have done well to miss the sight of a Shepard Fairey artwork, with many adorning the walls of building across downtown. The most prominent of which sees an 18 story mural (left, in progress) snake up the side of One Campus Martial – one of the many properties in the area owned by billionaire Dan Gilbert and his Bedrock Real Estate organisation.
However while Fairey had been invited into the city and given permission to complete this artwork, he also decided to – as all street artists tend to do – leave his mark on walls where no blessing was given. The LA based artist's subsequent arrest and charge for this offence, which carries a maximum five year sentence, has shocked many. Among those taken aback by the move is Eaton, who had worked alongside Bedrock to bring Fairey to Detroit.
"I see it as a valuable tool for highlighting a bunch of inconsistencies and hypocrisies in the strategies that the city has taken," explained Eaton. "All that says to me is that here's a world-famous artist, and Detroit needs some attention, so they're going to crack down and make an example of him."
Beyond the Shepard Fairey debacle, Eaton has some other fairly strong views on the plight of artists: "A lot of people in the US seem to have forgotten the importance of art, there's no support for art programmes from local authorities.
"Detroit is buffered by two of the most boring states in the US, you don't tend to get people 'passing through', which means there's little cross-pollination of ideas. And yet, there's some great things going on here, we need to remember that - that goes for musicians, graphic designers - all types of artists."
As Eaton points out, it's not just street artists or DJs who feel concerned by the current plight of art in the city. Visits to other insitutions across Detroit revealed some inspiring projects being undertaken in the face of adversity.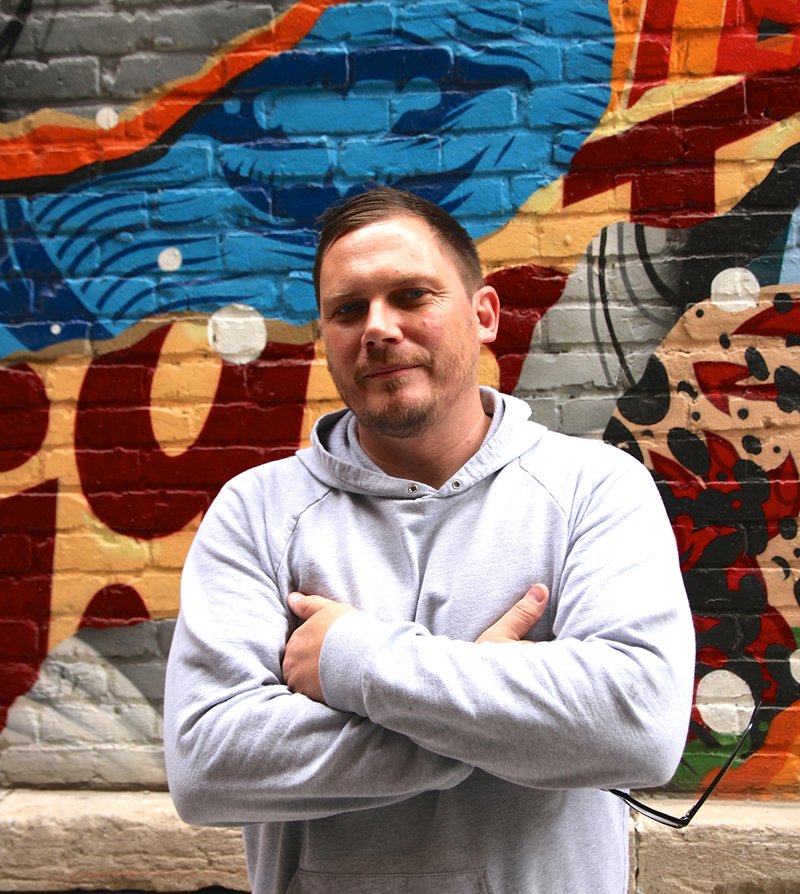 Matt Eaton | image credit: Mark Potts
Support for artists
"First thing's first, Detroiters are ass busters – there's a reason why I'm telling you this," explained Erik Norden of the Detroit Design Centre during our visit. "You need to be in order to be an artist in this city. Places like New York have things such as gallery space and funding for artists, you don't get that in Detroit."
Inside Detroit: A city powered by soup
Another resident to share this rather dim view of the outlook for artists is Oliver Ragsdale, head of the Carr Center, which acts as a home for performance arts in the city: "We are two generations removed from when arts were considered important in schools. There are a lot of difficulties working with schools and teaching the arts, in truth the budgets in this area have been decimated."
Yet the one common trait that all these people share is that they are creating art of great worth and merit in the face of very unfavourable conditions. While the ecosystem for artists in the city may have fluctuated over the years, it has never enjoyed the access to funds which many other cities, who may have contributed far less to the global artistic landscape, have done.
It's this history that makes you confident Detroit will continue to be a destination which both showcases and incubates world class artists, let's just hope it's capitalised on.