Going green is nothing new for the Dutch. For more than 400 years they've been planting trees along the canals of Amsterdam to 'green up' the city, which, with 400km of bike paths, is a city where green transportation is no joke. But how else is Amsterdam building its eco-conscious reputation and how does the city encourage other places to follow in its green footsteps?
In 2009, Amsterdam launched Climate Street on Utrechtsestraat, one of the city's major shopping destinations, to look at how they could improve their CO2 emissions and make the city greener and cleaner using various new technologies. They launched non-polluting electric trucks to collect the rubbish on the street, and solar panels to power the electronic displays at local bus stops.
The city also introduced a number of schemes to make energy cleaner and cheaper for households in the city, with 500 households taking part in a pilot study of an energy-saving system from IBM and Cisco and 728 homes being given access to financing from Dutch banks ING and Rabobank to buy everything from energy-saving lightbulbs to ultra-efficient roof insulation.
Amsterdam's energy infrastructure has also undergone a significant upgrade that has helped households to cut their energy use by as much as 50 per cent, thanks to real-time network monitoring and the installation of smart metres that lets customers adjust their energy use by time of day and other factors. The upgrades also mean that households that have installed small scale wind turbines or solar panels can sell energy back to the city for profit.
But Amsterdam isn't just a city that's looking to make itself green, there are a number of start-ups and initiatives that are hoping to improve worldwide CO2 emissions in a number of ways. In fact, the Dutch Postcode Lottery runs an annual competition, the Postcode Lottery Green Challenge, to find the best green business plan and awards €500,000 to the winner. The 2015 finalists have just been announced and the winner will be announced in Amsterdam later this year.
One Dutch start-up that's looking to encourage others to reduce their CO2 emissions is QwikSense, which provides organisations with data and suggestions on how to improve the work environment and save energy at the same time.
They're already working with some major Dutch brands including Rabobank to provide a live dashboard that gives them instant control of the indoor air quality in their work environment, which is important because research has found that up to 70 per cent of installed air conditioning systems do not function accordingly. This leads to unnecessary high energy consumption and a loss of productivity due to poor work environments.
Another Dutch company focused on reducing CO2 emissions in a big way is SkyNRG, the only biofuels supplier to the airline industry to guarantee RSB-certified sustainable biofuels to aircraft at any airport in the world. Dutch airline KLM is one of the founding partners and in 2013 operated its first-ever series of biofuel-powered intercontinental flights.
"This new step shows that KLM is a frontrunner in making air transportation more sustainable," Dutch Minister of Economic Affairs Henk Kamp said at the time. "Initiatives like these are essential in making our economy more sustainable and create new business opportunities for Dutch companies."
In 2013, Virgin Australia teamed up with SkyNRG to look into the feasibility of a bioport at Brisbane Airport, using eucalyptus trees to create the biofuel.
"Virgin Australia is committed to developing a local sustainable supply of biofuel for use in our aircraft and we have set ourselves the target of five per cent renewable fuel use from 2020," ex-Virgin Australia COO Sean Donohue said at the time.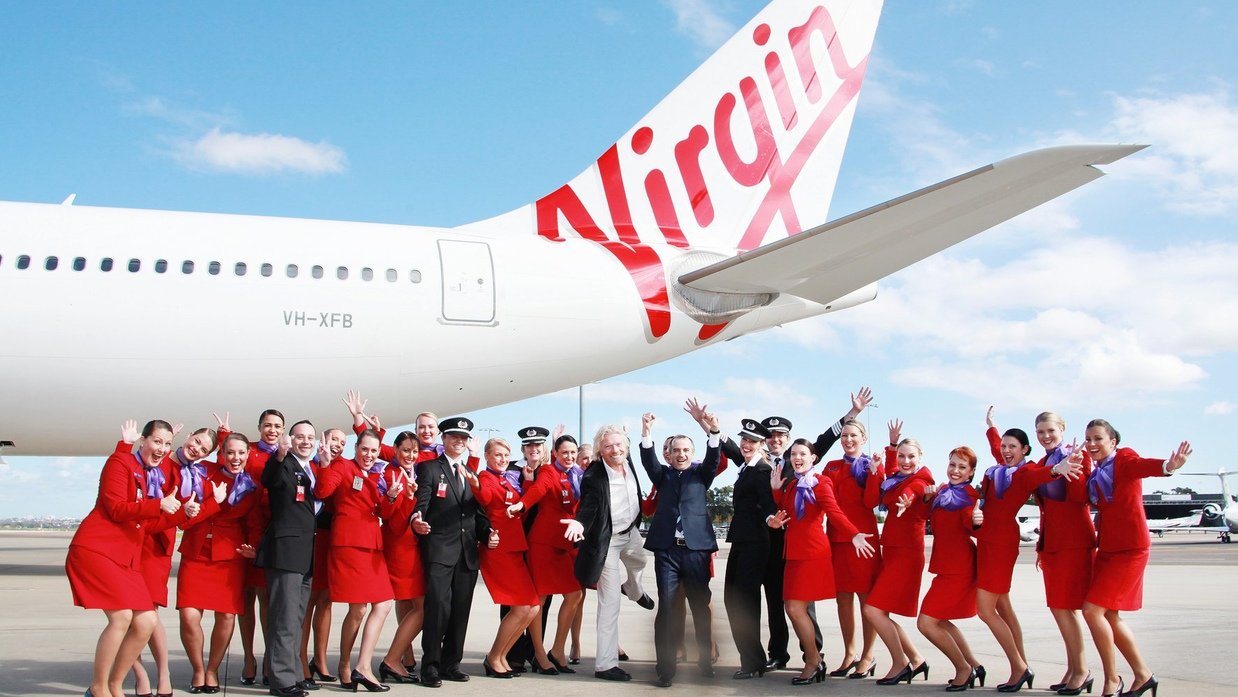 "We strongly believe in Australia as potentially one of the best places in the world for developing sustainable jet fuels. We are therefore very pleased that our first announced bio-port outside Europe is going to be in Australia. We will do whatever it takes to turn this into a success by developing a local supply chain for sustainable jet fuel that is one day scalable and affordable," SkyNRG Managing Director Dirk Kronemeijer added.
These are just two examples of the many green businesses that call Amsterdam home - a number that is sure to increase with the Rockstart Smart Energy Accelerator, a 180-day intensive programme to help early stage smart energy companies to go to market faster.
"The start-ups in this year's programme really show that the energy transition goes hand in hand with great business opportunities," programme director Yme Bosma said at the 2015 Demo Day for the accelerator. "Besides, we see that smart energy and cleantech in general are gaining strong momentum with entrepreneurs and investors."
While cleantech continues to be popular, chances are the number of start-ups working on it will increase and there's possibly no better city than Amsterdam for them to call home.