With this month's focus on the crowd we have decided to turn our attention to the sharing economy, assessing how it impacts different areas of our life. Today we look at food, speaking to two Londoners embedded in the restaurant industry…
Ilker Bafra, owner of New London Cafe, the capital's second best rated restaurant on TripAdvisor
A high-rating on TripAdvisor is more important than a review from a restaurant critic. The review written by an ordinary reviewer is always taken seriously and there is more chance of spreading to a bigger audience. The sharing of a non-professional experience gives a very personal touch.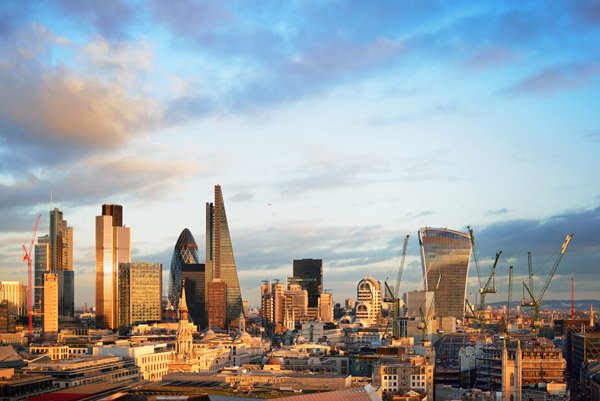 As a local small business I always believed that we do have a responsibility of caring and satisfying the people around us.
We've had very good support and appreciation, especially from locals, throughout the years. However TripAdvisor definitely helped our business recently, bringing more clientele from different angles. This has been even more rewarding and made us feel more appreciated.
It is so important what people say, because a review can actually make you see things through the eyes of other people. It doesn't matter how much experience you have in this business there is always something you might be skipping or missing.
It certainly made me more careful in every single way of the business, especially after feeling the weight of people's expectations might be higher when you are on a high ranking. Service is very important. You can cook the most incredible dish on earth but if you don't have a good manner when serving it there is no point in making it.
Readers need to decide which bloggers they feel are trustworthy
Luiz Hara, aka The London Foodie, a restaurant blogger and Cordon Bleu trained chef
I do not feel that as a food and restaurant blogger I am in competition with reviewing sites such as TripAdvisor. The London Foodie and TripAdvisor offer completely different perspectives - I have many fewer listed restaurants but I go out of my way to find the restaurants I want to visit and present the reviews in far more detail including photographs, description of the food by a trained chef, pricing as well as giving my honest opinion on the overall restaurant experience.
Bloggers' opinions and knowledge vary tremendously but they are personal - readers need to decide which bloggers they feel are trustworthy and enjoy food and restaurants similar to their own tastes. While the ranking system of TripAdvisor is very democratic and the high number of reviews give some assurance of quality, the reviews can be quite confusing and superficial.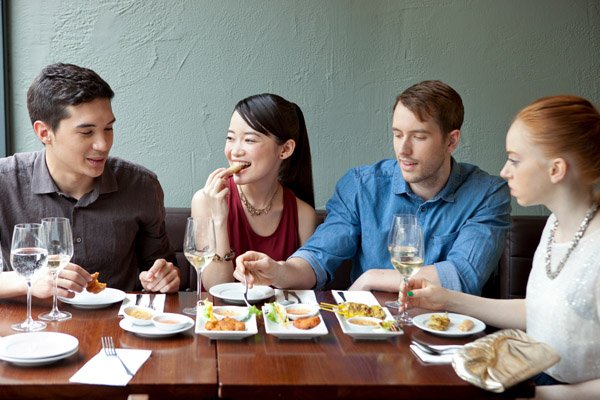 Personally, I have rarely seen a balanced critique on this site, they tend to be either excellent or dreadful. Bloggers on the other hand are people with a keen interest in food and writing some of whom will engage with their readers via social media, as well as through their own supper club or pop up events, hosting wine or food tasting or food tours.
I think that restaurants are interested in both [TripAdvisor and bloggers/critics]. Large cities like London now have hundreds of food bloggers, and they vary in their level of knowledge and the numbers of followers they attract.
Some of the most popular bloggers have tens or hundreds of thousands of followers - if you choose to subscribe to a food blog, you are probably very interested in food and restaurants. This is a dream target audience for new and established restaurants, who are therefore interested in attracting positive reviews from the top bloggers. So if you are a restaurant wishing to attract diners from the local population, bloggers and newspaper or magazine reviews are key.
On the other hand, when I am travelling, in common with millions of others, I will use TripAdvisor to help me find good local restaurants. Sometimes I find the top rated restaurants on TripAdvisor are a bit strange - for example, in Asia, many top-rated places sell pizza, burgers or French food. These are the foods I am least likely to eat in that part of the world, but I guess this is the way their algorithms work.
Personally I don't use TripAdvisor in isolation when I am travelling, but will cross-reference other sources of information such as the Michelin guide, the San Pelligrino 50 Best Restaurants lists and local food blogs.
So I think that for restaurants in the UK who wish to attract travellers from overseas, TripAdvisor is probably more important than for those who look to their local market of discerning diners. I think there is room for many opinions, and I have no objection to casual critics writing what they think about the food they eat or the places they dine in. There is something to be gained from reading multiple legitimate opinions.
Sometimes though, I find highly critical reviews on TripAdvisor which appear to be part of a personal vendetta from someone who perceives that their experience was not as they would wish, and I think professional critics are less prone to this form of bias. I admit I find these reviews quite entertaining though, as are the responses from the owners and managers.
This is a guest blog and may not represent the views of Virgin.com. Please see virgin.com/terms for more details. Thumbnail from gettyimages.