Amelia Rope's passion for her product - luxury chocolate bars - at one stage saw her move house 15 times in as many months. But the entrepreneur's infectious enthusiasm and determination to run her own business has paid off, with her products now on the shelves of Selfridges and Fortnum & Mason…

More impressively, while still operating as a one-woman-band, she's become an exporter with her brand now stretching to destinations including Madrid and Malaysia. So how do you break the mould in the chocolate industry and inspire innovation? I spoke exclusively with Amelia to pick the brains of the entrepreneur who makes a difference in the premium chocolate bar market.
Hi Amelia, can you tell us how Amelia Rope Chocolate began and what made you start your own business?
I founded the business in September 2007 with my initial products to market; handmade truffles and the unique crystallised flora dipped in chocolate and decorated with gold leaf. The key turning point was in 2009 thanks to the late Pat Reeves, co-founder of Deliverance & then sofa.com, when he put a commission in for 1,000 chocolate bars.
Each one was to go out with a sofa, which helped the products go to market. It was no easy challenge as I had six weeks to fulfill this order in November - the busiest time of year for me - and find someone to make them, decide on a recipe and design the packaging. Pat stipulated Kraft paper - again as he always was - ahead of the trend at this time. I hand wrapped each bar myself as well as signing them. I was paid, not in profit, but with another 1,000 chocolate bars. I sold these, introduced the Pale Edition and by September 2010 they were in Selfridges.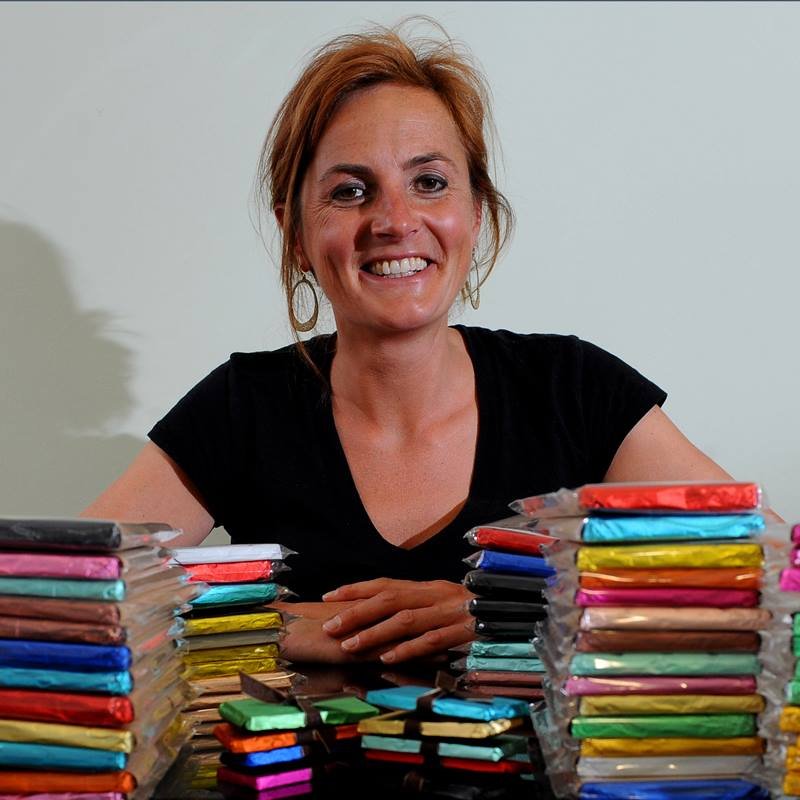 Image from Amelia Rope
As an individual, what inspires you to success?
From an early age I always felt I was overlooked but I knew I had something deep inside I had to bring out and give to others. I had no idea what that was until my late thirties. My life has been intertwined with my business since 2007. At the time I gave up everything and risked all I had, which was very little but I still through it down on the 'poker' table, which really pushed me to crack on with my business idea.
There have been times when I could have given up as, on your own, it is sometimes like climbing a precarious mountain with minimal climbing gear and being scared of heights! It's the people that have joined me along the journey when I really needed them - that's what has inspired me. They are incredible! One in particular who I mentioned earlier, Pat Reeves, was a gem who I'm very fortunate to have met.
Talking of success, what would you put yours down to?
I'm still learning! Success is interpreted in so many ways - each of us measuring it in a different way. Is success the stores you supply, your annual turnover, the amount of market share you capture or the feedback you receive?
I think most individuals in the chocolate world - mass and niche - would agree it is a tough industry, costs are high, margins slim and the majority of the general public have a subliminal comparison to the chocolate we all grew up on, Cadbury's, and the low end price point. Success, to me, will be when I have my business at a high value and I sell out.
There have been times when I could have given up... on your own it feels like climbing a mountain and being scared of heights.
What makes you different to other premium chocolate bar makers?
Me! We are all different with a unique DNA which makes us who we are and create what we create. We have different mindsets which makes us sell differently, too. I am always going to be different because that is just me. My grandparents and relations are a complete mix of professionals, artists, writers and I think I harvested a smidgeon of it all when I was born.
Despite being a one-person-business you've managed to secure a lot of press coverage and have started to trade overseas, what's been the driving force?
Some people call it passion, others drive; I call it incredible amounts of energy which just flows through me. I look at everything that comes my way as an opportunity for growth; both personal and for the business.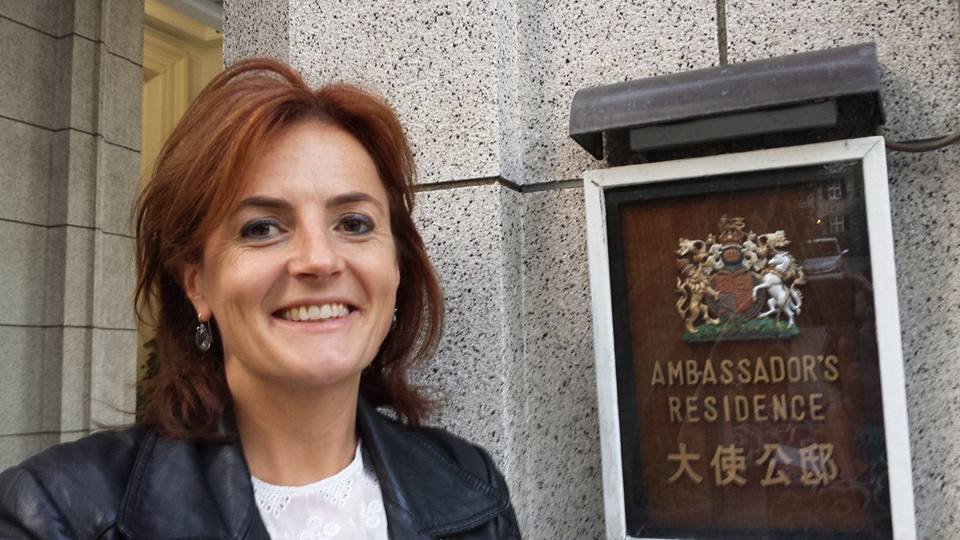 Image from Amelia Rope
I was very fortunate that my product did all the talking with Selfridges. I dropped off the only two chocolate bars I had in my range at the time to Ewan Venters, then Director of Food Halls, and he immediately said he would take them. At this point, I realised I had a brand and product which could secure one of the top stores in London. I went on to approach Wholefoods a few months later and was so pleased when they decided to stock the majority of the range.
Yes you can land flat on your face, but you can also get a lot of chances where you can run fast for a while. I'll tell you what, it's a great feeling. I want to focus on global sales for this year, which is a wonderful excuse to explore other cultures, freshen up the creativity and increase the volume of sales.
This is a guest blog and may not represent the views of Virgin.com. Please see virgin.com/terms for more details.