The Brixton Pound is one of 250 local currencies in the world and there's an estimated B£70,000 currently in circulation (electronic and paper notes combined). Some are sceptical of the local currency phenomenon. But shouldn't we be embracing these niche tenders? Here are five good reasons why we should...
1. It helps Brixton thrive as an economic hub
With rocketing rent prices, concerns of Brixton becoming a 'clone high street' are rife. Many small business owners feel the local currency is one of their few remaining hopes in beating the damaging effects of gentrification.
Thanks to a scheme at Lambeth Council, staff here can opt to receive a portion of their salary in the Brixton Pound. One of the traders who benefits from this is Soner Hassan. He regularly serves lunch to council workers from long-established Brixton institute the Phoenix Café.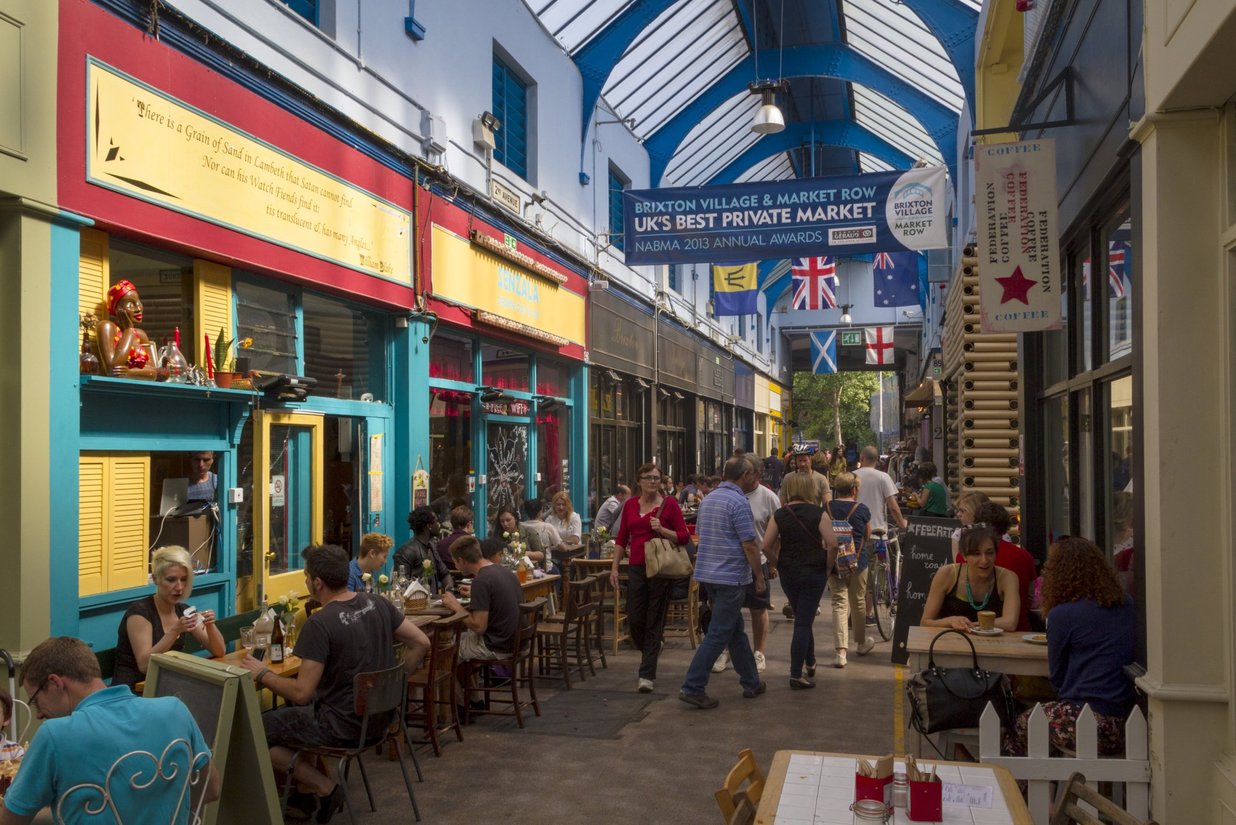 "I'd been coming here all my life before I took over," he says. "The Brixton Pound is good for business. It helps the local economy and it keeps money local."
Maddy Corner, manager at French & Grace café in Brixton Village, says it also keeps business owners "together, united and supported" as they trade B2B within their supply chain.
"Lots of people who live in Brixton want to stay around here, eat around here and shop around here," she explains. "[By using the currency B2B] it keeps the money within the local economy and we feel like a family. It shows that people care about small businesses which is really important right now."
2. It makes things personal
Alice Waters, co-owner of Turpentine, says the Brixton Pound T-shirts and their special anniversary notes "get Londoners talking," building more personalised connections between business owner and customer. Plus, the word-of-mouth generated from being part of The Brixton Pound 'family' acts as a form of advertising which start-ups may not otherwise have budget for.
Read: Inside the world of local currency
"It encourages people to ask questions about what the designs represent and the sales of the anniversary £5 notes has been amazing," she says.
Tom Shakhli, Engagement Manager at The Brixton Pound agrees that it moulds the community. "'We're in an age where our methods of spending are becoming more and more impersonal. What the Brixton Pound tries to do is create a more personalised form of payment. Even when you pay by text, it comes up with your name and it shows you are keen to support the local economy."
3. It reduces costs for small businesses
Card transaction fees are one of the many costs that traders face. So it goes without saying that being a cash-only business reduces your outgoings. While that's not always possible in an age where convenient electronic payments reign, Marta Owczarek, communications manager at The Brixton Pound says their pay-by-text system creates a win-win situation.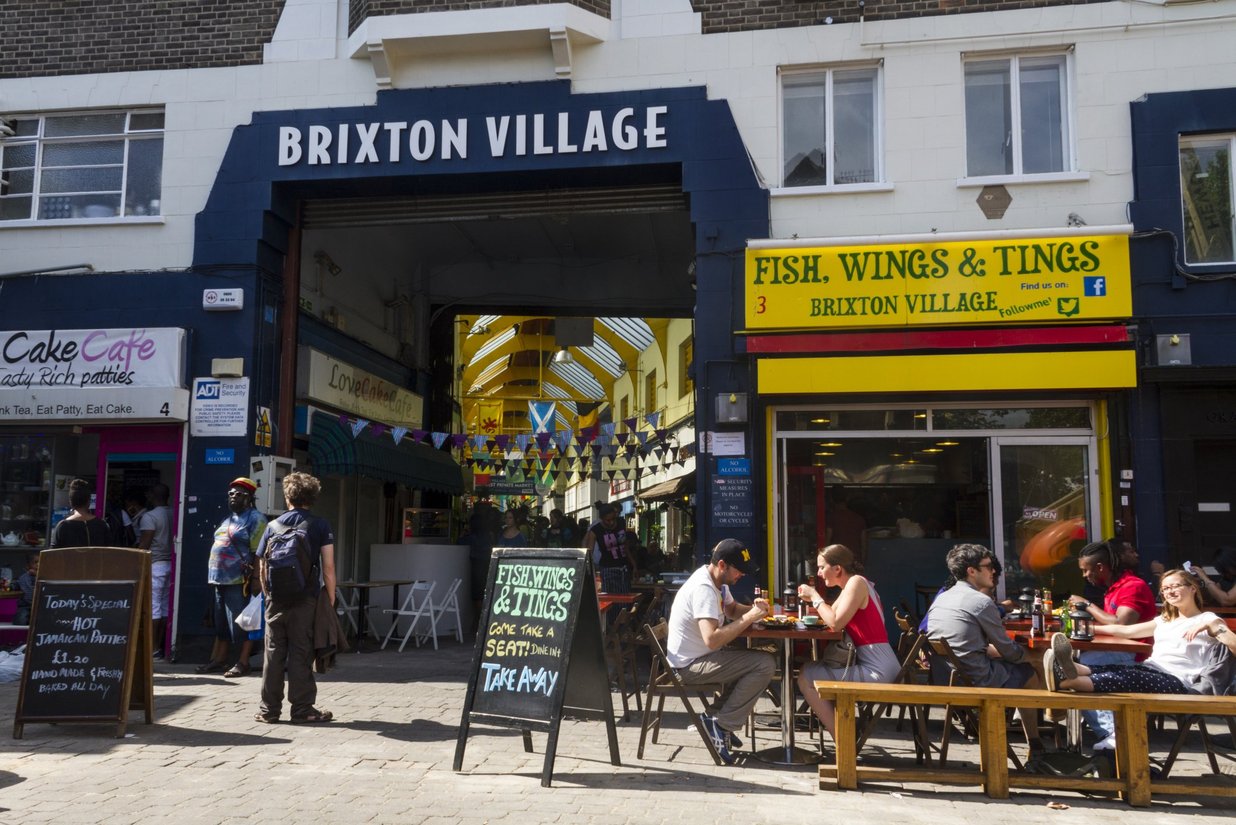 "Every time there's a transaction [via pay-by-text], there's a 1.5 per cent fee for the business owner which is lower than your average debit or credit card charge," she says. It's uncertain whether a piloted 'pay-by-tap' contactless scheme will also be rolled out. But it just shows the potential for small-scale 'fin-tech' start-ups that benefit all.
4. It helps support the Greater Good
Alongside the sheer handiness of a pay-by-text system, paying for goods via the B£ SMS actually makes a bit of community magic happen. That's because the 1.5 per cent transaction fee goes to The Brixton Fund, a micro grant scheme helping small charities and families who live below the poverty line. A £300 donation went to the Brixton and Norwood Foodbank earlier this year. And it doesn't stop there.
Read: Will Sweden become the world's first cashless country?
"We supported [demonstrations against] the Guinness Trust housing occupation and we pay a genuine interest in everything that is happening here," Marta explains. "Individuals who do important work in the area can benefit from this, rather than the fee leaving the local economy." Plus, if you take part in The Brixton Bonus – the local lottery prize draw – a portion of the funds are used in the same way.
Image by Lucy McGuire
5. It keeps Brixton's cultural heritage alive
In the same way it challenges the 'clone high street' epidemic, local currencies like the Brixton Pound help keep the heritage of a neighbourhood alive. Key local heroes you'll see on the Brixton paper notes include community activist Len Kwesi Garrison, political activist Olive Morris and musician David Bowie who all lived in Brixton and have left a profound mark on its history.
What's equally intrinsic to the Brixton Pound is the innovative use of design. Check out the notes and you'll see artwork replicated from the Coldharbour Lane Barrier residential block, the Nuclear Dawn mural painted during the Cold War and street art from Stockwell skate park. In an age where many London neighbourhoods feel they're losing their uniqueness, this all helps preserve Brixton's unique character it's so loved for.
This is a guest blog and may not represent the views of Virgin.com. Please see virgin.com/terms for more details. Thumbnail from gettyimages.