Chicago, the new home of US entrepreneurship? During this series we'll be assessing the credentials of the Windy City as a global destination for start-ups. To kick things off, we meet those attempting to incubate innovation in the city...
The Merchandise Mart is quite something. When first opened in 1930 it was the world's largest building, with 25 hulking levels and over four million square feet of floor space. Sitting proudly in the middle of Downtown Chicago you're not likely to miss it, although once you're inside finding what you're looking for can be tricky.
There's something very Chicago about the Mart, with its beautiful art deco architecture and imposing appearance. As well as a beacon for historical change in the city, it's also now the focal point for a new wave of start-ups.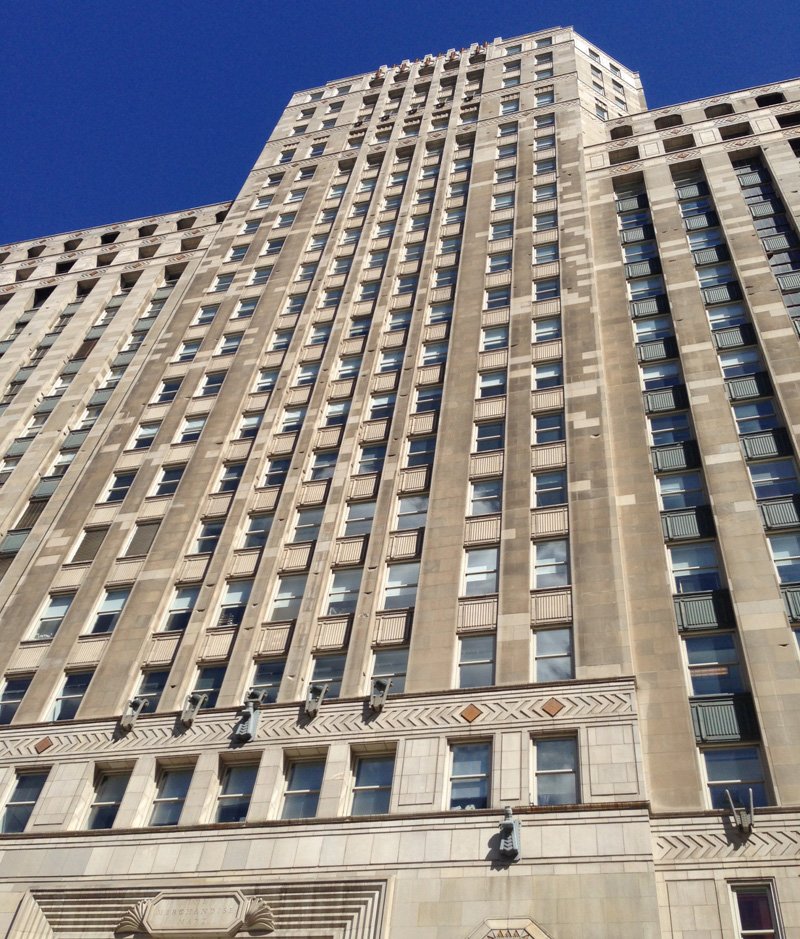 Merchandise Mart. image credit: virgin.com
An entrepreneurial desert to oasis
Alongside the retailers and big businesses based inside the Mart, you'll find organisations dedicated to nurturing the city's next generation of entrepreneurs. Troy Henikoff has been the CEO of Techstars Chicago since 2013, when it transitioned from Excelerate – of which he was also a co-founder.
"Five years ago this place was a desert. It seems hard to imagine that now," reflected Henikoff.
"For entrepreneurs Chicago was a complete desert, there was nothing here for them. Nowadays it's an oasis, the change is pretty amazing. There are so many resources available out there for people in this city starting up, we have real options now.
"When we first launched Excelerate people didn't even know what an accelerator was, they do now. Want to find the cool kids of Chicago? Come take a look on the 12th floor of Merchandise Mart."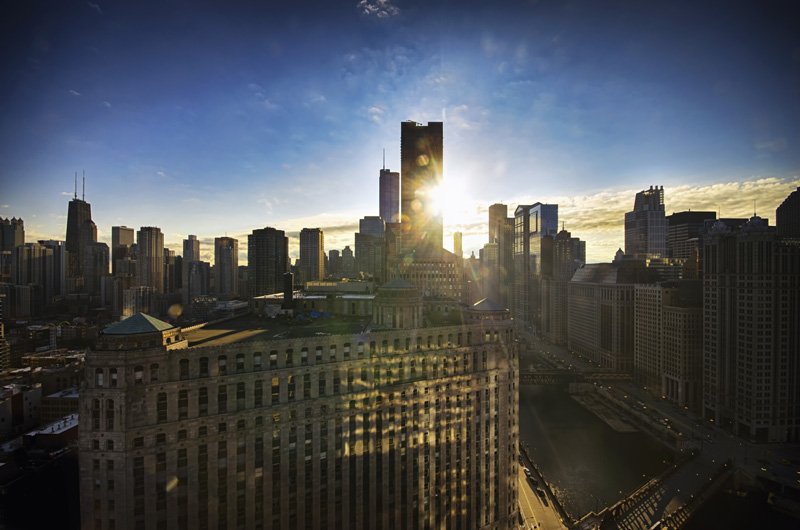 The 12th floor plays host to 1871 – the city's biggest co-working space for start-ups (of which Techstars are a tenant), pulling together resources, events, sector specific communities and support programmes to dynamic effect. As part of the Google for Entrepreneurs network it can call upon a wide range of talent and expertise to serve the businesses based in the thriving hub. Heading things up is charismatic CEO, and Chicago minor celebrity, Howard Tullman.
Starting up in Chicago: Pros
A thriving ecosystem. The support now available to entrepreneurs surpasses most other cities across the US.
Gender diversity. Recent research has discovered that the city has more female entrepreneurs than anywhere else.
Standard of living. Good wages available in a bustling city situated close to some stunning natural landscapes such as Lake Michigan.
"When we started we were somewhat of a tech treehouse in the middle of the city, a physical space to bring together the brightest and best entrepreneurs," Tullman recalls. "Now our focus is on creating jobs, building sustainable businesses in the city and education – we spend millions of dollars a year on education."
While the quantity of start-ups and investors entering the Chicago market in recent years has rapidly increased, so has the quality. The average valuation of a Chicago based start-up is currently $4.4 million, with success stories such as Groupon and GrubHub adding to a proven track record of success for those who chose to back business in the city.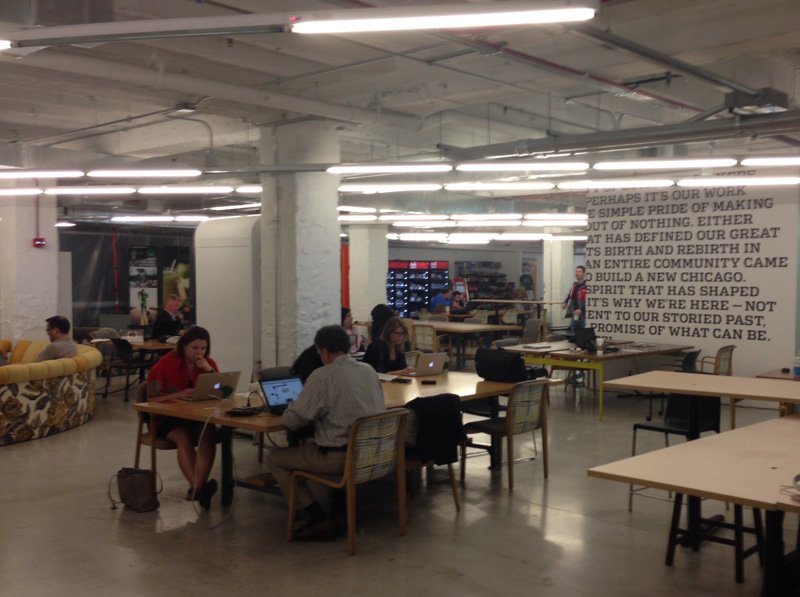 Inside 1871. image credit: virgin.com
A typical Chicago business
So what does a typical start-up look like in the Windy City? For Henikoff, there's a clear difference between the sort of companies that entrepreneurs are trying to build in Chicago compared to other entrepreneurial strongholds across the country. "Chicago isn't going to give you the next Facebook or Twitter, entrepreneurs here are going for something more workable than that. Those things are great, of course, but this isn't New York or the Valley, there's not the climate to fund and build those kind of platforms.
"The type of businesses that you're getting in Chicago are ones that should do well whatever the financial climate, they're not going to be reliant on some sort of bubble to get backing. These are businesses that enable commerce, like Groupon. They make money on every transaction – that's a real trait of a Chicago start-up."
Starting up in Chicago: Cons
Funding. Many quote the figures changing hands in Silicon Valley and New York. Fundraising on this scale doesn't happen in Chicago, but then again you wouldn't expect it to.
Talent. With the rise of 1871, Techstars Chicago et al the problem has been drastically reduced, but keeping the brightest sparks in the city is still a challenge at times.
Tech overkill. If you're a tech start-up in Chicago then there are endless resources available, outside of the bubble the options start to run dry.
When we put this idea to one such start-up, the laundry app service DRYV which is based in the city's West Loop region, the response was unequivocal. "Yes! That's exactly it," nodded co-founder Dan Parsons. "We don't have the unicorn start-ups here that you'll find on either of the coasts, you have to go about things differently.
"You'll find a lot of tech enabled businesses, like ours, in Chicago. These are the sort of things that work well, they lower the risk factor as there's a benefit to be had on every transaction."
On top of this defining factor, Tullman of 1871 sees trends emerging for start-ups in the "fin-tech, food, real estate and retail sectors - areas where the city has traditionally performed strongly."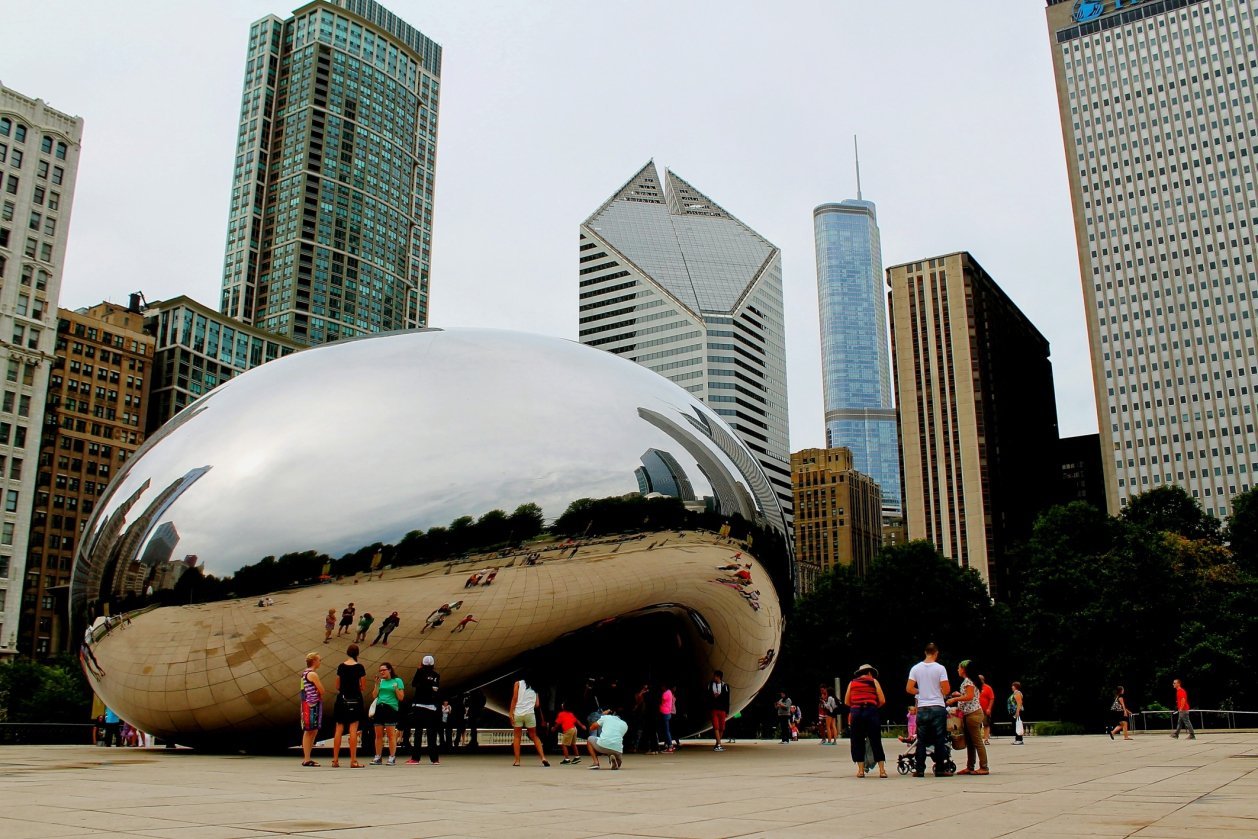 The future
With the amount of both entrepreneurs and enablers now operating within the confines of the city, the future for many of those embedded in the start-up ecosystem could revolve around curating the various efforts – as well as working on combating any perceived weaknesses.
"The next few years should hopefully see a generation of world-class founders emerge in Chicago, a new class of entrepreneurs. That will involve a cultural change, so it's not easy but it is achievable," noted Galen Mason – co-founder of not-for-profit incubator and accelerator Catapult.
"Four or so years ago there were a couple massive companies in Chicago and a handful of really small start-ups, since that time we've seen the middle ground explode. There has been such massive progress made, it's exciting to think what the next four years will bring."
Thumbnail from gettyimages