As an American reporter covering hi-tech in Israel, I had met a lot of brilliant entrepreneurs, but when I heard about a guy who had built two-meter tall humanoid robots all by himself, I had to meet him...
We soon met at a café where Simeon Pieterkosky told me he was building a fish, a robotic fish, one that will save the seas. The impassioned South African from Cape Town was nudged into this great responsibility thanks to his eight year-old daughter, Emily. Simeon had been a stay-at-home dad during Emily's early years and she had worked daily by his side in his lab dismantling toys, sneaking out household items and collecting useable trash, anything necessary for their next creation. "Then Emily came home from school one day and said, 'Daddy, I want you to save the seas'", recalls Simeon. "That's where it all started."
Simeon went to work and studied the seas and its inhabitants for the next two years. "I never thought I would know so much about fish skeletons or behavior," explains the autodidact. "Did you know that fish are very complex, each has its own personality? And the ocean… well, consumerism is killing us. We're totally screwed if we don't clean it up," he added with an intensity that makes one pause.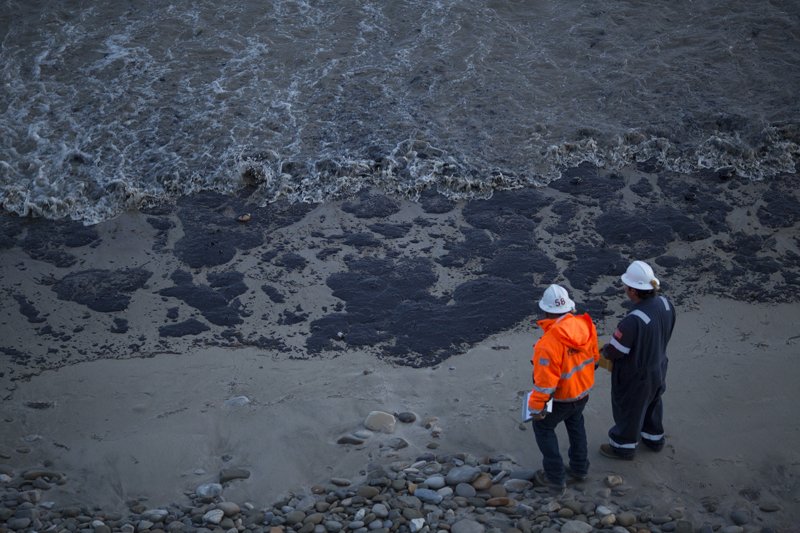 Simeon is no fan of over consumption, himself having very few toys while growing up in a children's home at the foot of Table Mountain. He remembers his dad, an alarm system salesman, returning oncewith treasures gathered during far away travels.
"He brought me a film projector and the film Westworld with Yule Brenner. You know, the one where the robots take over? Well, that changed my life," Simeon bellowed.
Throughout his childhood, Simeon repeatedly watched Westworld and still sometimes listens to the theme song while building. Now he was building a bio-inspired robotic fish to save the seas and was willing to show me his working proof-of-concept. On our way to his one room flat/lab, where he lived since his divorce, Simeon said he had to make a quick stop at a kiosk to pick up something he needed.
"I want the largest condoms you have," he said to the clerk as we entered. The clerk looked at Simeon and then me. I looked at Simeon, who confusingly waved his hands, "It's for my fish," he added. I said to the clerk with a wink, "It's for his fish."
'Can you think like a fish?' Doug replied, 'Which fish, each thinks differently?'
Simeon was unique. A black belt in martial arts, his exterior reminded me of tough-guy Jason Statham, the action star with the stern look. But Simeon's character resembled that of a whacky professor - disheveled yet genius. As a mechanical designer he was the go-to-guy of the reverse engineering world, but when not building robots Simeon was breaking world records in Wi-Fi stage lighting, tossing Israel's Shabak agents to the ground or teaching university students horror make-up and special effects, all self-taught or picked up while working on films in South Africa.
I was excited to see his fish. Simeon's condom waterproofing method actually worked and I was able to witness how the protected robot motors powered his fish as it swam awkwardly in the sea.
Fast forward a few years and Simeon and I have relocated to my native California.
Taking lessons learned from the Start-Up Nation, we now apply them to our own start-up in Silicon Valley where silicone has replaced condoms and the prototype has mastered the movements of a real fish.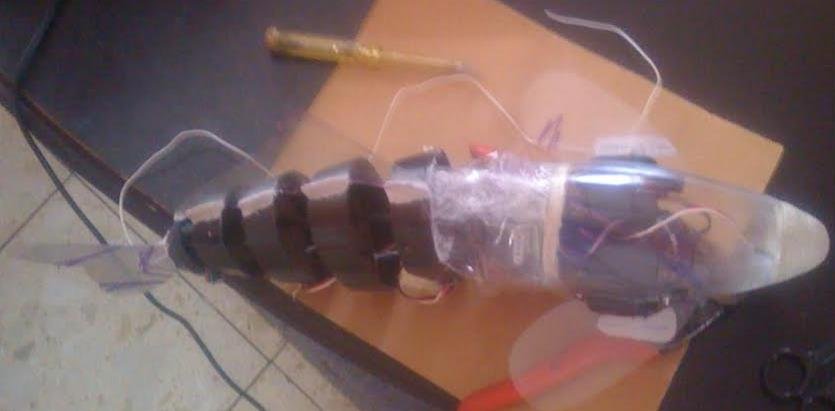 Image from Aquaai
We've joined in Emily's dream, and together Simeon and I have established a company to create aquatic platforms designed to beautify and clean waterways. Our Aquaai (Aqua + AI) lab sits in the Santa Cruz Mountains overlooking the Monterey Bay, an inspiring location for a marine robotic company dedicated to saving the sea.
While our first bio-inspired vehicle or BIV prototype is a different marine species than Aquaai's later ocean version, Simeon's distinctive design is scalable. Starting small, this BIV resembles everyone's favorite clownfish, Nemo, and is intended for beautification using a rich array of color and light.
Many people have joined the Aquaai adventure offering their support from family, friends and wizard experts, such as Phil Straw a.k.a Frogman, robotics author Ben Way, mega mind Dr. Christine Gulbranson and marketing queen Mickie Senften French. Aquaai's brilliant robotics engineers Daniel Ford and our young co-founder, Doug Vargas, was chosen not only for his mean programming skills but also because he could answer Simeon's one specific interview question correctly…"Can you think like a fish?" When Doug replied, "Which fish, each thinks differently?" we knew he was a perfect fit.
As for me, I never thought I would know so much about robots let alone unveil one that looks and swims like a real fish. But that will soon happen, on stage, in front of an audience of robot enthusiasts. During the Think Big Festival this August 21st in Coeur d' Alene, ID, our sea saving company Aquaai will make its debut, presenting for the first time publicly the BIV prototype.
This is a guest blog and may not represent the views of Virgin.com. Please see virgin.com/terms for more details.