According to the Office of National Statistics, Britain's exports reached a record high in 2013, while The Economist reports that domestic exports have risen tenfold in the last decade. However, most SMEs have lacked the investment needed to penetrate lucrative overseas markets...
You are reading an article from the How to find funding series, to read more about this you can visit the series homepage.
Alternative finance models, such as crowdfunding, are now giving ambitious businesses access to the funds they need to sell their products and services abroad.
One such business making that move is East End Manufacturing. The company champions clothing that is 'Made in Britain', and was the first clothes factory to open in London's East End for many years. Officially launched by Mayor of London Boris Johnson in 2013, it went on to raise £150k in the same year through equity crowdfunding platform Crowdcube, to fund a move to new premises. Founder Barry Laden MBE then decided to return to crowdfunding to finance the company's international expansion, raising a further £250k. Today, the business sells its own brand fashions in 240 countries through Asos.com.
Laden is now seeking £1 million investment for The Laden Showroom, a retail space for small independent fashion designers, which he intends to expand globally to countries including China and the US.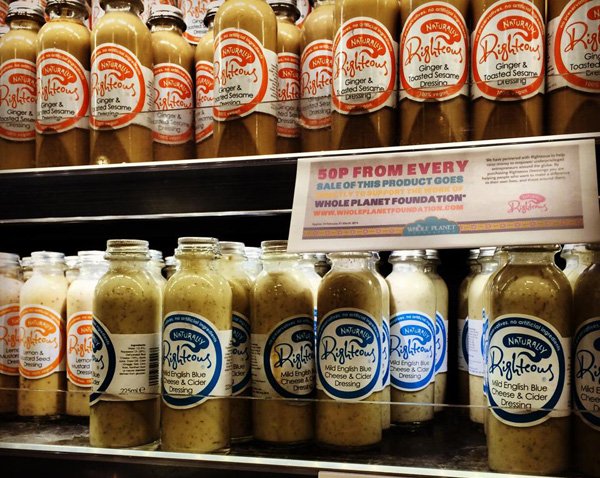 Secret sauce for Righteous
With a condiments market worth 10 times that of the UK's, Gem Misa recognised the opportunities the US presented for her London-based 'all natural' salad dressing brand, Righteous. Having raised £75k on Crowdcube in 2012 to create a marketing campaign and nurture growth, Righteous began to catch the eye of overseas investors. In 2013, Gem pitched for a second round of funding that would enable the business to up production to meet the huge orders it was getting from abroad. The pitch attracted £150k investment.
As well as being sold in over 1,000 major UK supermarkets, Righteous's products are now stocked by major retailers in the US including Costco, Whole Foods, Winn Dixie, Albertsons and Jewel Osco. Business turnover has grown by 3,246% in four years.
"Crowdfunding is a brilliant way to fund growth. With banks battening down the hatches on loans it's easy for businesses to find themselves stuck on the ladder between starting out and getting the capital to expand. Nothing else is really filling that gap at the moment," explains Gem Misa, Founder of Righteous Ltd.
"My advice to small businesses setting out on the crowdfunding route would be: campaigning is essential! Putting the product out there isn't enough; you need to be active in contacting people in your own networks and beyond, to get them to support the pitch and help get your products on shelves in the markets you want to export to."
Quenching the thirst for premium spirits
Boutique artisanal spirits company The London Distillery Company used crowdfunding to help it build the first whisky distillery in London for over 100 years. The company is now capitalising on the growing demand for premium spirits, and the 'Brewed in London' craft appeal, by producing gin as well as whisky to sell in the UK and overseas.
Co-founder Darren Rook was keen to enter international markets because of the duty and VAT alcohol businesses are liable to pay when selling in the UK. This can be a heavy burden on small producers, significantly narrowing cashflow. Rather than go for traditional European countries, where the alcohol market was already saturated, the business decided to target 'untapped' overseas opportunities. This meant working harder at marketing to raise awareness and create a thirst for the products.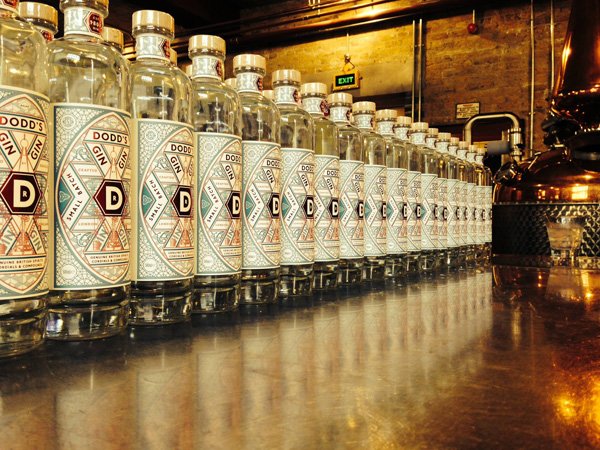 The London Distillery Company now exports to 17 countries including Germany, Sweden, Singapore, Italy, Australia and China – where it has co-founded a company, Gotham East, to handle import and distribution to give it more control.
"Crowdfunding enabled us to raise the money to start production; we'd never have got off the ground otherwise. Ultimately, it helps differentiate us from our competition, while also showing that we're an innovative SME. As such it's a big part of our story and we talk about it all the time," notes Rook.
As new investment models increase the availability of business finance, more SMEs with global ambitions will be able to access the money they need to ramp up production, promote their products in new markets and build distribution networks. And as exports by the UK's vibrant small business community grow, this will be very good news for the British economy.
This is a guest blog and may not represent the views of Virgin.com. Please see virgin.com/terms for more details. Thumbnail from gettyimages.