Many years ago when I was Chief Executive of the Virgin One account – the all-in-one mortgage business - we ran an advertising campaign which led with the slogan "All the rest are bankers".
You are reading an article from The class of 2015, to read more about this you can visit the series homepage.
Of course it was tongue in cheek, designed to make people smile, but the inference was clear – there is another way to manage your money. The financial crisis was still years ahead, but it was clear to me that there was a very real need for a new way of banking.
Following the financial crisis, consumers expect their banks to have a real set of values. The majority of the UK general public say that banks have a responsibility 'to help people thrive' and 'to help educate people on financial matters'. In short, they believe banks have a responsibility to deliver positive financial and social outcomes.
Over the past few years, public disapproval of the banking sector has been heightened by a series of high-profile examples of poor behaviour . Whether the alleged misselling of products such as PPI, the scandal over interest rate swaps or attempts to manipulate LIBOR, the public has been rightly shocked and it confirms the view that some banks and bankers have lost any sense of social responsibility.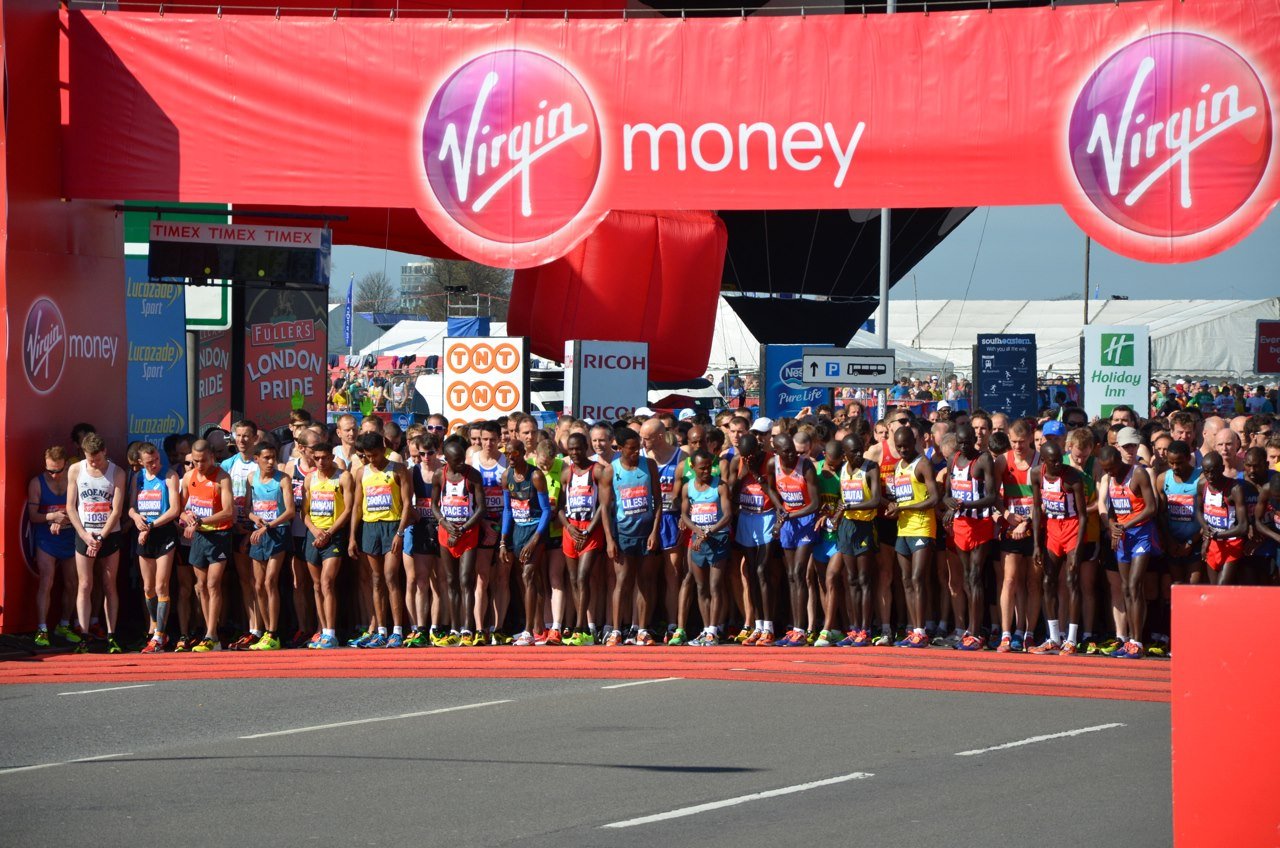 Image from Virgin Money UK
At Virgin Money we reflected many years ago on how important we believed culture was in a bank. We recognised that if we were to grow Virgin Money properly, we should do it from a strong cultural foundation and that foundation is our ambition to make everyone better off - or as we call it, EBO. We aim to deliver on this ambition by offering good value to customers, looking after our employees, making a positive contribution to society, building positive relationships with our partners and delivering sustainable profits to our shareholders. Indeed I look forward to sharing our new marketing campaign later this year which reaffirms the Virgin Money difference – "There's money and there's Virgin Money".
We have seen what I call a "scramble for values" in banking over the past couple of years.
More generally, banks and bankers are addressing the issue of culture and standards, but there is, it seems, a long way to go. We have seen what I call a "scramble for values" in banking over the past couple of years, led mostly by new entrants, but many banks still fall short of anything like a truly values based approach. That's where new banks, such as Virgin Money, can play a strong part in shaking up the status quo. Typical Virgin territory!
I believe three things need to be addressed to regain trust and confidence in banking. Firstly, we need to see an improving competitive landscape to improve customer choice. Second, the ability for customers to take advantage of improved choice through seamless current account switching. Thirdly, we need to continue with real cultural reform across the banking sector.
Despite widespread dissatisfaction with their bank, most people do not switch. Seven out of ten adults have not changed their current account for at least ten years. The FCA, the financial regulator, is currently reviewing the effectiveness of the Current Account Switch Service and has, alongside this, commenced a study of the costs and benefits of full account number portability. The Competition and Markets Authority have also launched an in-depth investigation of the personal current account market. I am delighted that together, the FCA and CMA will be looking closely at these important issues in 2015 and will report their findings in 2016.
I believe that only full account number portability will increase competition and bring improved product choice and value to customers, and a much easier, faster and more reliable switching service. It is something I have championed for the past five years and it would, at a stroke, address poor service standards and encourage switching through a more dynamic, competitive marketplace.
Why is this important? Well, competition encourages innovation in product design and pricing, better use of technology and better customer service. Innovative banking facilities that are sensible, safe and consumer - focused are much more likely to emerge in a competitive environment than one dominated by a small number of large banks.
It matters greatly to me that Virgin Money is built on the right principles, and that it has its heart in the right place, to meet the needs of all of our stakeholders. Late last year I was delighted to announce the launch of the Virgin Money Foundation – a new charitable foundation that will invest in projects designed to benefit the communities in which Virgin Money works. Alongside Virgin Money Giving, our not-for-profit online fundraising service, it is the latest example of EBO in action and all money donated to the Foundation will be invested into community projects. We expect to launch the Foundation and become fully operational during the first half of this year.
I believe it is important that all banks work toward real and tangible cultural change to deliver positive financial and social outcomes. Refocusing the obvious talent that exists across the UK banking sector, on delivering both, would go some way to regaining the trust and confidence of the public and demonstrating that business can be a force for good.
This is a guest blog and may not represent the views of Virgin.com. Please see virgin.com/terms for more details.