Two futuristic designs for ATMs have been revealed this week, meaning that forgotten PINs could be a thing of the past.
At the Money 20/20 conference, the biggest global conference for financial and payment innovation, Diebold revealed their latest designs for the way that we will receive cash in the future.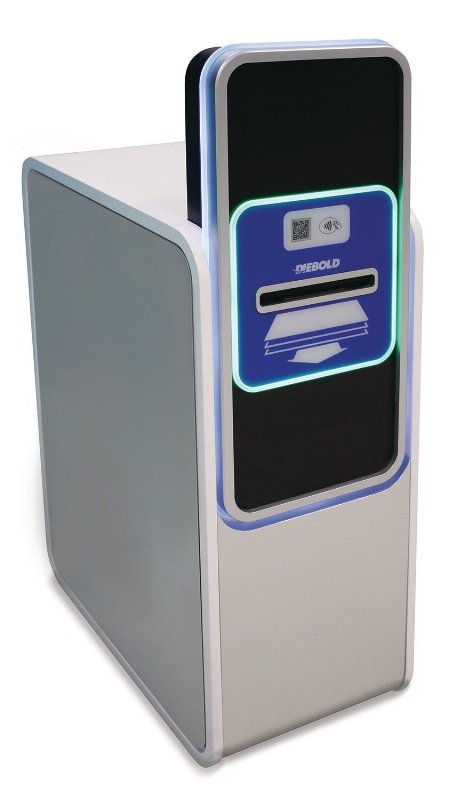 Image from Diebold
Doing away with the need for a card and even a screen on an ATM, the Irving concept is around 35 per cent smaller than traditional machines and works via a user's smart device. Customers schedule a transaction to receive cash via their phone or tablet (using their bank's app) and then upon arrival at the machine, it scans their iris to identify them and deliver their cash. It can also identify users via near field communications from their device, or through a QR code.
Not only does the removal of cards mean that there is no way of skimming devices to be attached to the ATM and used to steal customer's details and money, it also reduces the possibility of money being taken without the account holder's permission.
As well as increasing security, Diebold claims that the Irving concept speeds up the process of getting cash out of your account. "Cash withdrawals can be completed in less than ten seconds, and since this method authenticates the transaction by connecting to the consumer's smartphone, security is increased and card fraud is mitigated."
As well as the Irving concept, Diebold revealed the self-service Janus concept, which is capable of serving two customers at the same time. Like its smaller counterpart, the Janus works with NFC and QR codes to do away with card readers, but it also includes video conferencing with a bank teller, and ID scanning for new accounts and document signing.
Neither of the machines are being rolled out just yet. Irving is being tested at the Citi innovation lab in New York. But before either of these machines, or the ATM Diebold created last year that accomplishes biometric authentication via finger vein scanning, can be deployed, banks will need to be sure that biometric credentials are kept secure.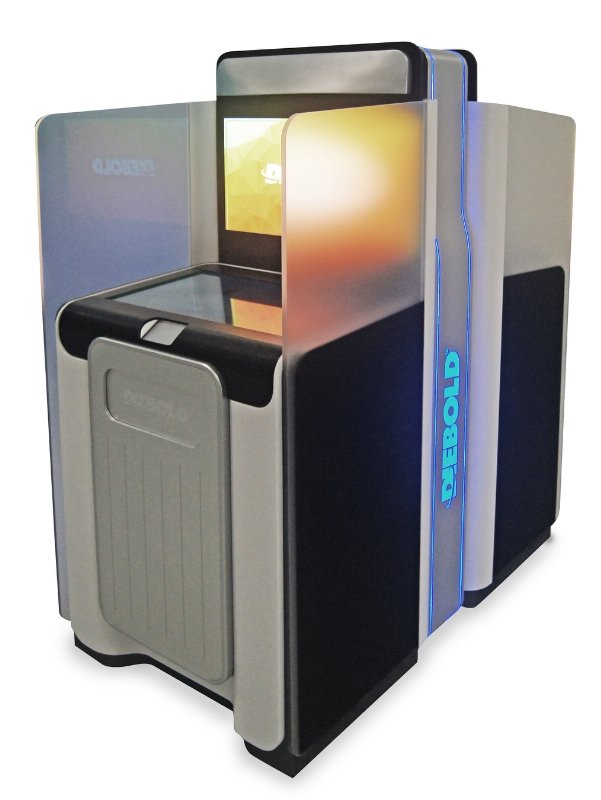 Image from Diebold