The importance of having a mentor is often stressed to entrepreneurs who are just starting out, but what do mentors really teach you? Entrepreneur Nick Smoot shares what he's learnt from the people who shaped his life...

There isn't a day that goes by where I don't read about an inventor or entrepreneur who is hellbent on being the best in the world at what they do and is making strides towards accomplishing their mission. It is all over my news feed, in the books I read and in the documentaries I watch. As I ponder their life and progress, my pulse quickens and my mind begins to race wondering what areas I can improve upon in my life. It is inspiring to learn about these people who are making a real difference in the world.
However, it is easy for us to forget that the journey to becoming a difference maker is a long and often a multi-generational effort. It is rare, if ever, that anyone who makes a significant impact on the world hasn't had a large group of mentors, teachers, family members and friends educating them, inspiring them and cheering them on.
I have always been fascinated with the story of media mogul William Randolph Hearst. During his life and career he defined modern day media and created "Hearst Castle" in San Simeon. The castle is nestled in the hills along the California coast line. It was where he ran his media empire from the latter part of his career.
By day his HQ and by night it became a hot spot for celebrity parties and even attracted United States Presidents. It is said that during a trip, one of the presidents commented that the Hearst Castle was better equipped technologically to run the United States of America than the White House. A true visionary that nearly everyone knows, Hearst is someone who made a massive impact on the world.
But how did he become someone on this trajectory? His mother was very involved in his life and education while she looked for opportunities to expose him to the vastness of the world. His father displayed a hard work ethic and taught him how to have a vision and execute upon it. The education, access and opportunity Hearst had was the foundation of his success and evident throughout his career. Even the Castle has design features that he attributed directly to his childhood and life lessons he learned.
So, do you have to come from wealth to change the world? No, but you do have to have a wealth of knowledge and encouragement around you as you are set upon your path. I have friends who are great business men that were abandoned by their parents, but were nurtured by a teacher who looked out for them. No one just comes out of the shadows and changes the world.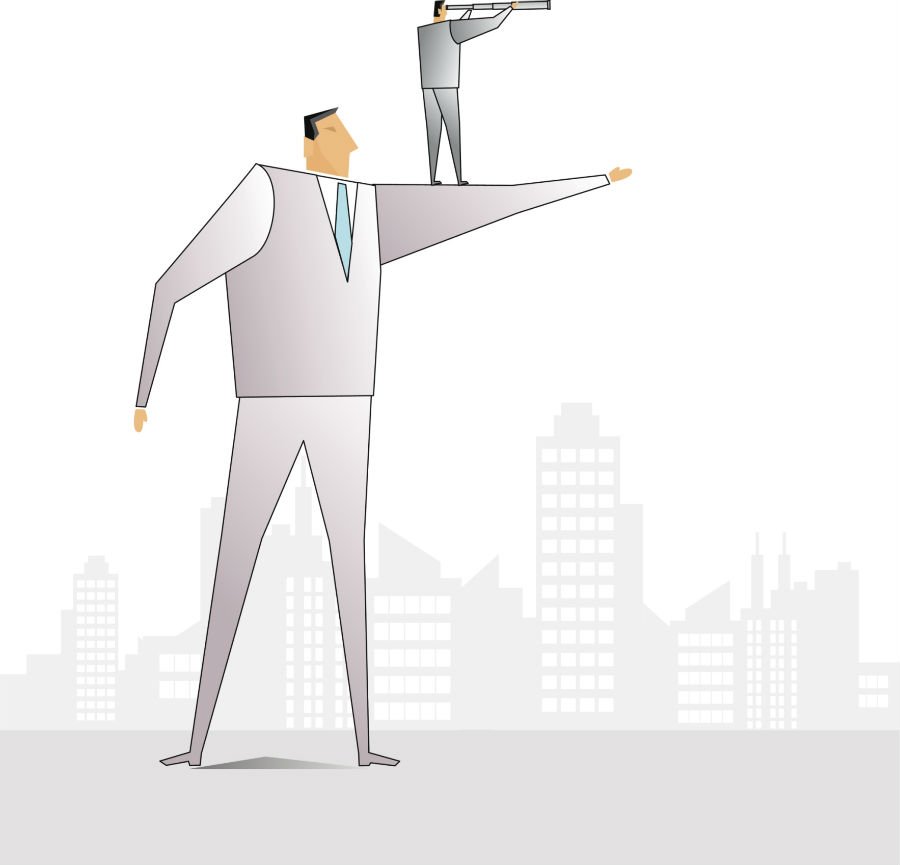 I think it is best said by a mentor of mine, Aaron Couch, "Nick, my desire is for you to stand upon my shoulders and see things I've never seen and to reach heights I've never reached."
Aaron gave me books to read, he would sit me down for important talks that would last hours; greatness is something we achieve in a process with many people contributing to the individual.
My own father and mother sacrificed to put me through a private school when I was young. My wife has encouraged me countless times to keep on going when I'm disappointed that something didn't go as planned in one of my start-ups. It truly takes a team and many years to achieve anything great.
As we are on our mission to be the best in the world at something, remember those who have helped us get to where we are as entrepreneurs. Possibly more important, we need to take a moment and evaluate our lives to make sure we are encouraging others around us.
Maybe if you are lucky enough, you will mentor someone and be able to look them in the eye and say, "My desire is for you to stand on my shoulders and see things I've never seen and to reach heights I've never reached."

This is a guest blog and may not represent the views of Virgin.com. Please see virgin.com/terms for more details. Thumbnail from gettyimages.