South Africa, the country that transformed itself from a place of apartheid to the 'Rainbow Nation' of peace, recently had an opportunity to prioritise empathy as a driver of education, entrepreneurship and impact. Sadly, it blew it...
With iconic leaders like Nelson Mandela and Bishop Tutu – leaders with true empathetic skills – it should have been easy to engage the nation and grow the country's empathetic abilities. How great would it would have been if empathy had become part of educational curriculum?
Sadly, South Africa gave priority to other matters and thus retains its disappointing ability to develop and educate empathetic entrepreneurs. Let's just imagine for a moment how South Africa could have been, if it's education system had developed more people like Jordan van der Walt…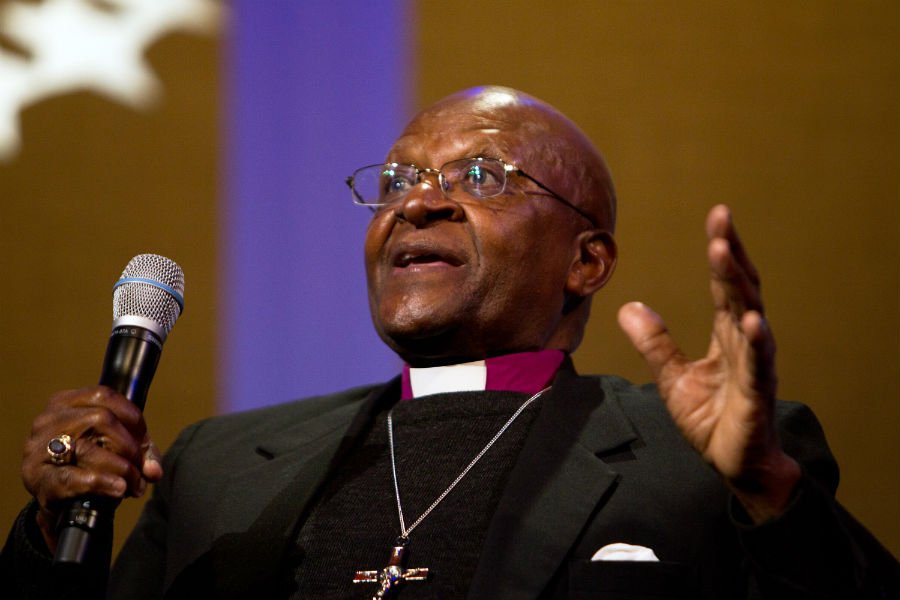 Jordan is a nine year old boy – moved by a documentary about the three million children in South Africa that go to school hungry every day. Jordan felt so badly for their struggles that he asked the principle at his school if, instead of collecting and distributing Easter eggs to people in poorer communities, they could collect maize.
Jordan called the campaign 'Just One Bag'. It galvanized schools in Johannesburg resulting in collecting over 100 tons of maize and feeding over a million kids. Jordan demonstrated his ability to find a creative response and turn an idea into a meaningful purpose. He also inspired others to follow and contribute.
School can do a lot to nurture and harness children's empathic abilities, but they can't do this alone and parents can do more. One of the co-founders of Innate Motion, Joyshree Reinelt, took her son, Jay, to Kolkata in India to visit a medical institute that cares for kids and adults without limbs. Jay, five at the time, met the kids and was touched by their lives and their condition. He was also frustrated that these kids could not play football with him while he was there. Jay came back determined to ensure the children have food, but he also wanted them to have legs.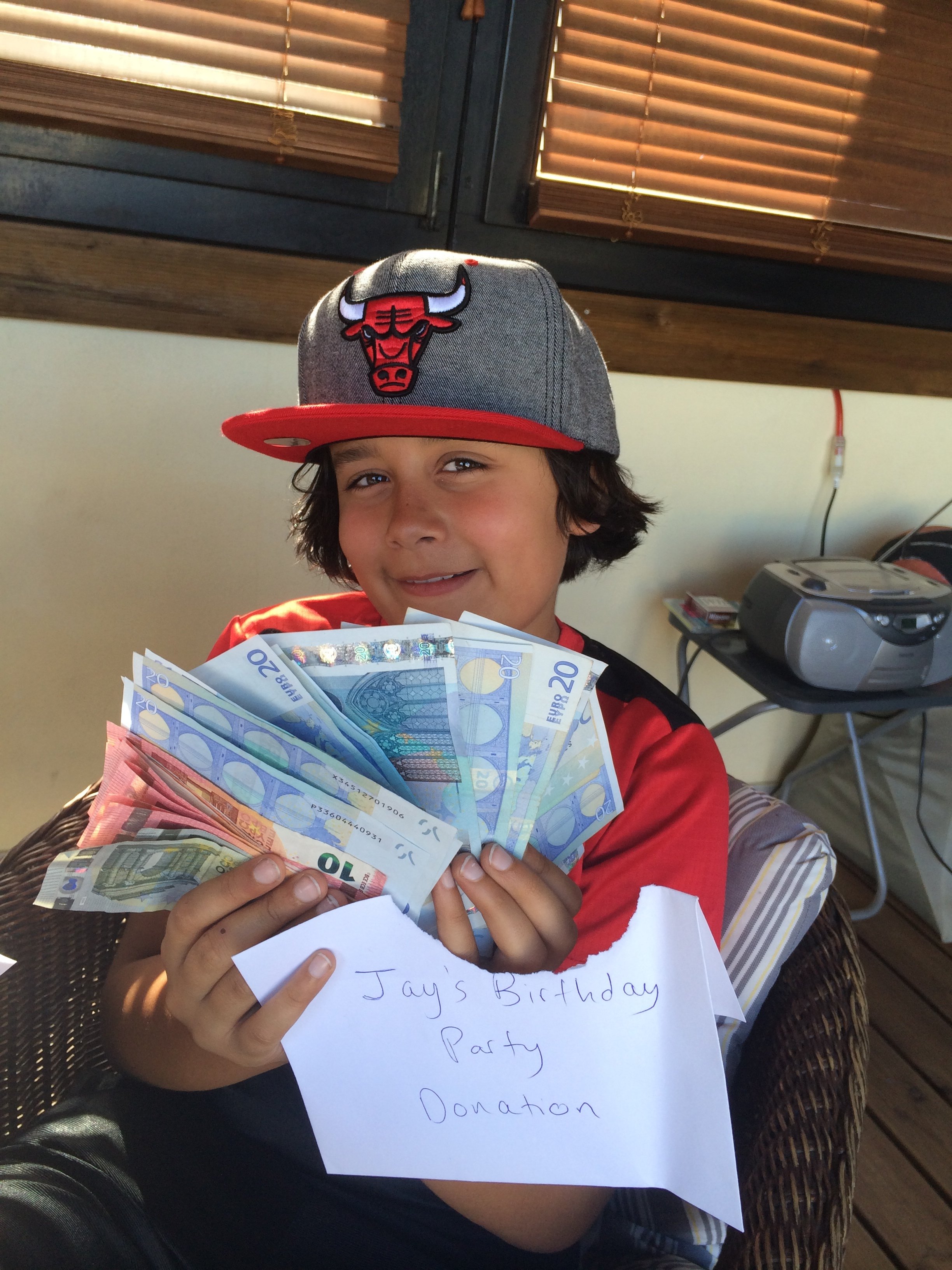 Image from Innate Motion
Flash forward five years and for Jay's 10th birthday, he asked his parents if he could have a football party with a difference. Jay asked all of his friends not to bring presents for him, but money for his 'Kick for Legs' party in Frankfurt. Jay raised €500 and used this to buy 19 children legs in Calcutta.
Like Jordan, Jay had the ability to feel, relate and find a creative response – turning an idea into a meaningful purpose that can inspire others to follow and contribute.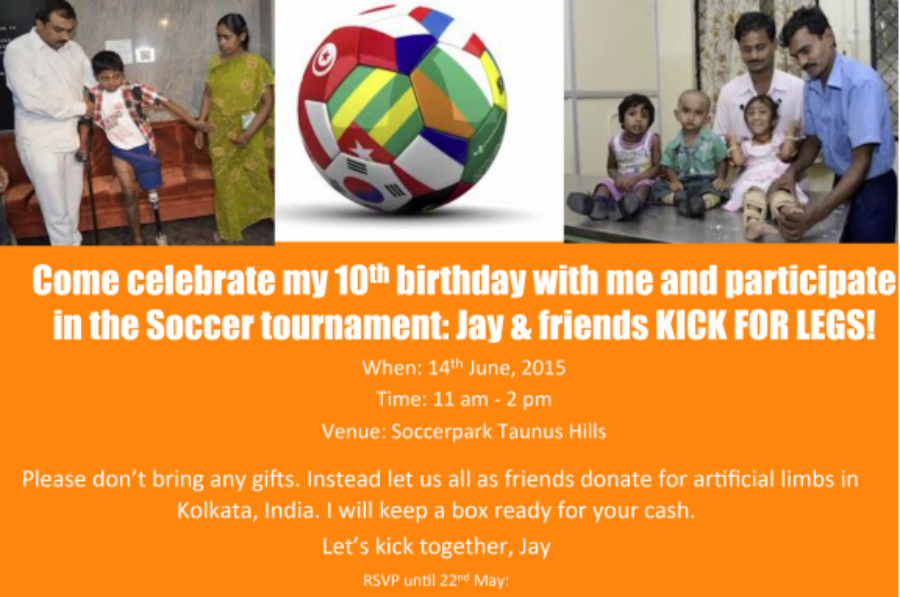 Image from Innate Motion
Our own experience at Innate Motion has shown it to be quite simple to train people in empathy if there is a will to do so. We've found this even for very successful people in very successful companies. In a fascinating TED talk "Does money make you mean?", Paul Piff demonstrated how a rigged game of Monopoly can hamper our empathic capacities and how little nudges can harness them.
Marc Mathieu, then Senior Vice president Marketing at Unilever, recently came to us asking for help to develop a program that would humanize marketing and turn Paul Polman (CEO of Unilever) vision into a reality. Paul's vision was to put purpose at the heart of every brand so that companies can grow, improve their ability to create positive impact, and all while halving their carbon footprints. The resulting program focusses on empathy, putting people first and prioritising community engagement.
Unilever is growing every day in its conviction that the future of profit is purpose and we believe that growing with purpose is only possible if we keep developing and harnesses empathic skills at all ages and in all contexts.
- ​This is a guest blog and may not represent the views of Virgin.com. Please see virgin.com/terms for more details.