Getting the balance right in the workplace is easier said than done. But when mastered, you and your staff will reap the rewards. We asked eight experts, from company founders and HR managers to interior designers, how businesses can achieve a healthy environment for staff to perform in…
Andy Meikle: co-founder, Sportlobster
At our new office in High Street Kensington, we believe we have created an atmosphere that reflects the nature of the team – fun and social, but also committed and ambitious. As Sportlobster is a company focused on sports, we've occupied our large space with relevant imagery, equipment, memorabilia and even AstroTurf.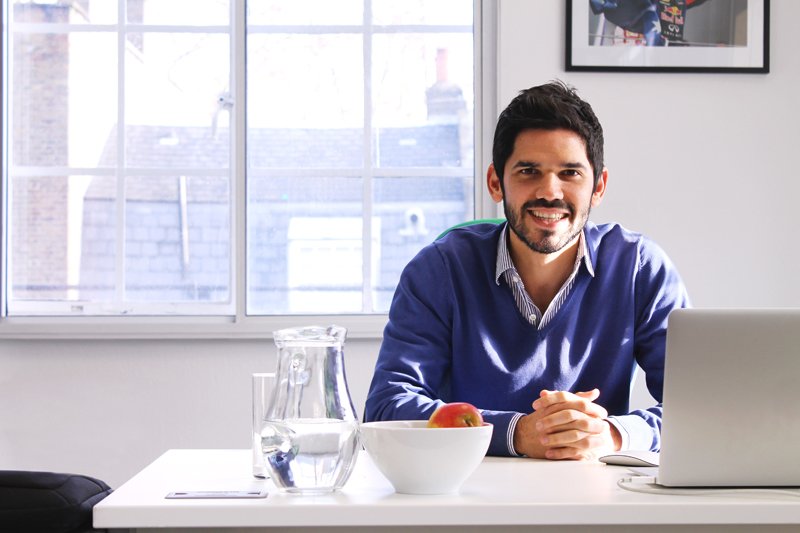 Image credit: Sportlobster
To further create a good vibe, we encourage our team to listen to music, engage in regular conversation or take a break and play table tennis or PlayStation. We don't want anyone taking their foot off the pedal, but understand that having time to switch off ensures more efficiency when they are back to work.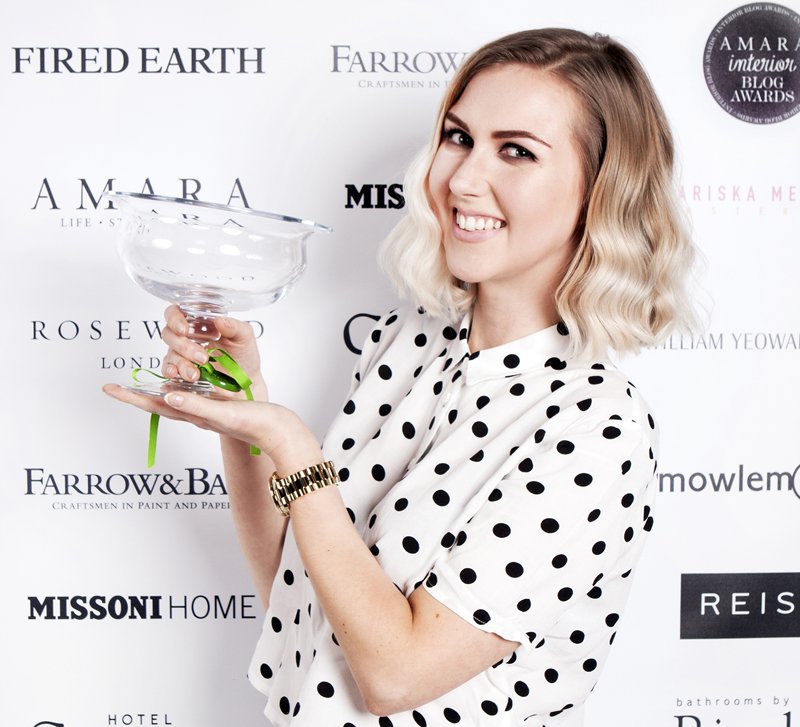 Image credit: Sarah Akwisombe
Sarah Akwisombe: interior designer
As an interior designer my tips to create a great workplace are from two perspectives. First, the actual physical environment and second the general vibe. It's great to have a space that has lots of natural sunlight and has exciting things around you to help stimulate the mind. Perhaps a motivational quote in the form of a neon sign or different types of seating could help your business and its staff.
Then those who don't like a desk can sprawl out on the floor with a laptop! As for vibe, I love when a workplace is flexible around people's family lives and value work completed rather than the time it takes to do it.
Amelia Harvey: co-founder, The Collective UK
In the frantic world of a food start-up, the pace is intense. We've introduced a few small things to make life in the office a bit more balanced. We have a beanbag room, which is a comfortable place to reflect. It's amazing the difference a seat can make to how you can open up your mind for some creative thinking.
Mindfulness is becoming more commonplace in the business world and we are going to introduce a five-minute quiet time before our weekly team meeting. This will be a time for people to gather their thoughts and start the meeting in a quiet, calm, manner.
Christian Mouysset: co-founder, Hummus Bros
We don't have an office in the traditional sense of the word, as we typically work in our various restaurants. Nevertheless, we do have a small office under our Cheapside restaurant. To give it a good vibe we give all our staff free food and have sublet part of the basement to a personal training company called Morefit which allows us all to get discounted training. We also organise parties for our staff in our Holborn branch where some play poker and others play ping pong!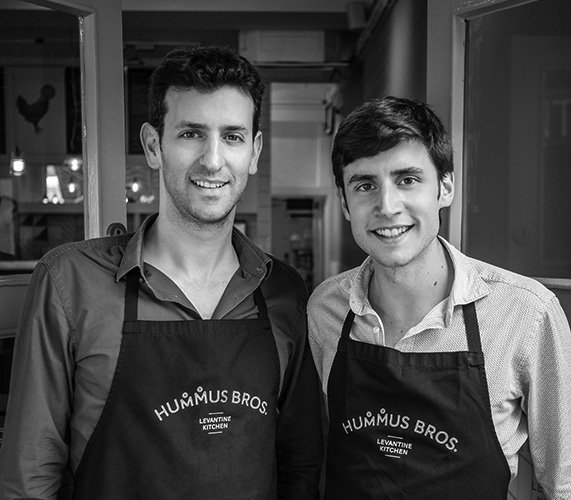 Image credit: Hummus Bros
Butty McConville: co-founder, Fittata
The key to creating a great workplace atmosphere is flexibility, which goes hand in hand with using your initiative and time wisely. Flexible hours, to a degree, make everyone more relaxed and able to do their job better and more productively.
My brother Jake and I know what needs to be done each day in the Fittata HQ, both in the kitchen and on the admin side, and we help each other out until everything is finished, if either of us want to go to the gym or run some chores during the day then that's no problem. Oh, and we listen to BBC Radio 2 all day long…. Rock and Roll!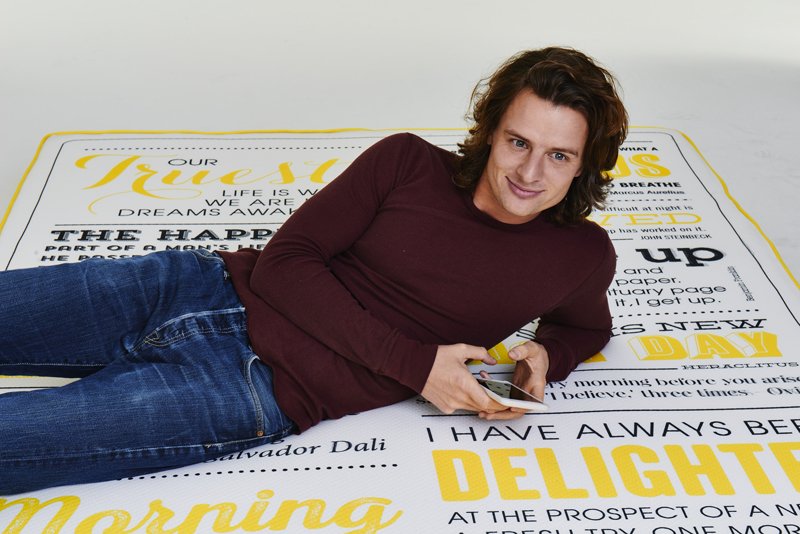 Image credit: Jas_Bagniewski
Jas Bagniewski: co-founder, Eve
We're lucky in that our founding team are lifelong friends. There are four founders at Eve - myself, my cousin, my childhood friend and another friend of mine from university - and I'd definitely recommend working with friends! For us the challenge comes from not muddying our friendships and working relationships. We do that by being as transparent as possible with each other and having monthly round tables where we talk frankly about the pros and cons of each others working habits!
Jason Downes: general manager, Powwownow
It is extremely important for us that the culture and atmosphere of our workplace is a positive one. We are keen to find staff to help match our ambitions of doubling the business in the next four years and determined that every member of staff enjoys what they do and establishing the right blend of characters is paramount to that. The public's perception of Powwownow is of a fun and vibrant company and that is exactly what we look to create internally.
We have a designated team called 'Team Wow' who are a group of company representatives who are tasked with coming up with fun and engaging activities for the rest of the staff to participate in. We feel that all these extra-curricular, social activities are absolutely critical. If staff are happy then they are far more likely to produce their best work and be prepared to go that extra mile for the company and for our customers.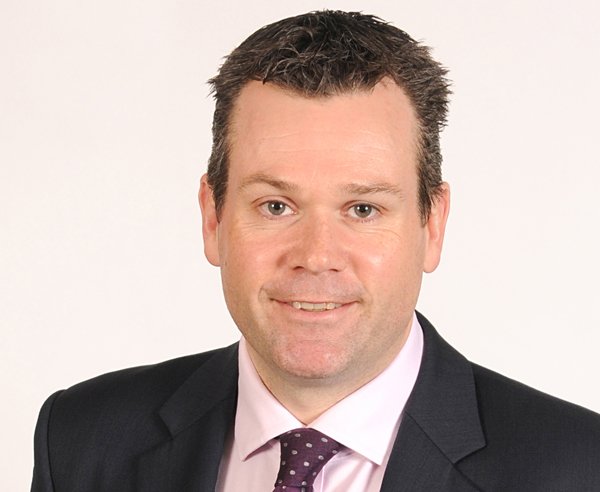 Image credit: Jason Downes

This is a guest blog and may not represent the views of Virgin.com. Please see virgin.com/terms for more details.