When it comes to employee wellbeing, there aren't many businesses which are as recognised for putting their staff first as DigitasLBi. Here CEO Tony Weisman lets us in on the secrets to their success…
On the first sunny day of a relentless East Coast winter, we sent an email to 700 people in our NYC office with "60 degrees and sunny in NYC" in the subject line. This was not a weather announcement. It went on to say the office was closing at 3PM so that employees could go outside, enjoy the much-needed sunshine, and get ice cream - from a local food truck parked outside - on us.
Every day, somewhere within our network, a similar delight, surprise, or important aspect of wellbeing is encouraged, announced, or reminded.
Why? Or rather, Why not?
Especially when the cumulative outcome results in 26 best places to work awards in the last three years, "Best Place to Work for LGBT Equality" by the Human Rights Campaign, "Top Companies for Executive Women" by the National Association for Female Executives (NAFE), and LinkedIn "Most inDemand Employers".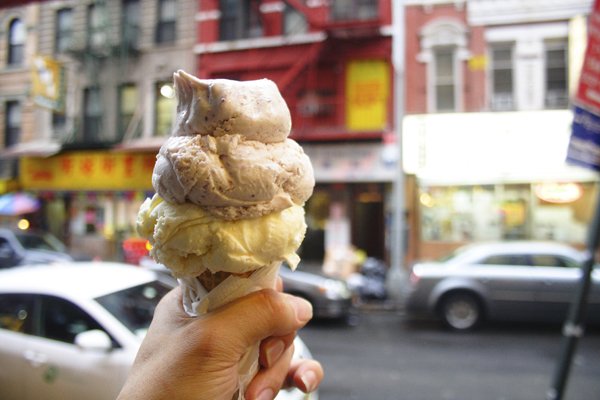 Yes, I acknowledge that these are nice corporate badges that graze our .com, email signatures, and serve as nice pat-on-the-back press releases. Yet, in the aggregate, such prizes suggest something good is happening here.
And that good - the greater gift, the greater yield, the greater victory - can be expressed in this simple equation:
engaged employees = great work = happy clients
Or as more elegantly cited in a recent Gallup article: "what's good for employees is good for your business; taking care of employees is in your company's financial interest. When employees feel good about their lives, they will be fully engaged at work and bring their best selves to work every day."
So, what's the key? (Employee) Wellbeing
Wellbeing crosses dimensions and walls. It's the tangible and less tangible stuff that matters most to people: the social, financial, physical, community, and professional aspects of their lives. That's one reason why every year we hold Community Service Day, a day when each office closes its doors so that employees can work together to give back to a local community organization.
And wellbeing should not be approached haphazardly or taken lightly. It's not a random collection of disconnected entries on a corporate calendar with Monday massages, yoga Thursdays, bagel Fridays, town halls, and beer carts, represented with fun emojis.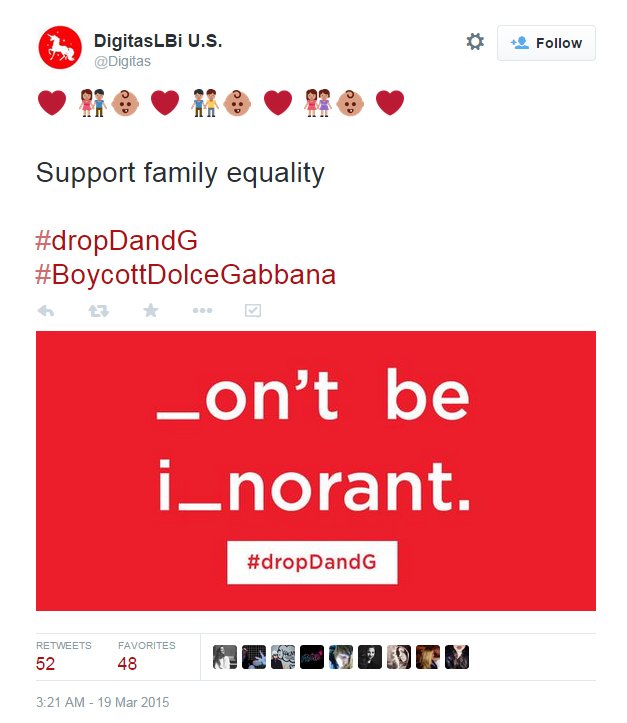 It begins with a plan. A plan that is measurable, doable, financially responsible and employee-meaningful.
And while yes, that plan may include beer carts and bagels, it may also include a corporate stand on the things that are important to our business and our employees, such as diversity and inclusion.
These are data points that ladder up to a broader portrait of purpose - that the company an employee keeps cares about his/her wellbeing. Bold behavior and authenticity inspired by this purpose is far more valuable, memorable, and sticky.
In response to recent controversial statements made by fashion house Dolce & Gabbana, my agency took a stand. For one week, we publicly dropped the letters D and G in our name becoming "_i_itasLBi"—#dropDandG. This was a stand for diversity, inclusion, tolerance, and differences.
In response, one of our people shared this with me: "Thank you, Tony. This is why I love our agency so much and why I never want to work anywhere else."
Wellness works.
This is a guest blog and may not represent the views of Virgin.com. Please see virgin.com/terms for more details. Thumbnail from gettyimages.