Turning your passion in life into a job is the dream scenario for many, but what about those of us who aren't lucky enough to do so. How much should we allow work to dictate our lives? This Australian plumber has a refreshing approach to employee wellbeing…
I had been living in Australia for less than a year, having made the decision to emigrate from England after another chilly and depressing winter. Things had gone well for us in the land down under, and my wife and I were having a beautiful home built for us in one of Perth's southern suburbs.
We had bought a block of land and contracted a company to build a house for us, following one of their off-the-shelf plans, with a few minor modifications we had requested. One change we wanted involved the pipework and fixtures in the main bathroom and on the Wednesday morning I was scheduled to meet the plumber to give him full details of the modifications we required.
I arrived just before 8am for our appointment and waited. There was no sign of the plumber. At quarter past I gave him a ring but only got through to his answering service. I left a message. I waited for about an hour or so - there were plenty of other things at the site to attend to - but the plumber never showed.
I finally caught up with him at the site two days later. "Where were you on Wednesday morning?" I asked, my frustration probably showing slightly. "Ahh, mate, sorry about that." he drawled in his wonderful Aussie twang. "Surf was up and I went and caught a few waves."
"What? Why didn't you call me and let me know you weren't coming?" I'm pretty sure my frustration was clearly evident by now. "I was up at five-thirty and on the water just before six. I'm sure you wouldn't have wanted me to wake you that early." He was certainly right about that.
He had priorities, the first of which was his life's passion.
"But we had an appointment," I spluttered. "The pipes in the main bathroom."
"Yeah. Let me exlain something to you," he drawled casually, unfazed by my obvious dissatisfaction with his work ethic. "I'm not a plumber. I'm a surfer. I fix pipes and install bathrooms to earn the money I need to live the life I want. When surf's up, as far as I'm concerned, your pipes can wait. The pipes will always be there, the waves won't."
His explanation was short and simple, and I was slightly lost for words.
But he had given me food for thought. Over the next few days I thought often about what he had said. The more I thought about it the more I believed that he was right. In Australia's booming housing market he could pick and choose when he worked. He valued his free time. He had priorities, the first of which was his life's passion.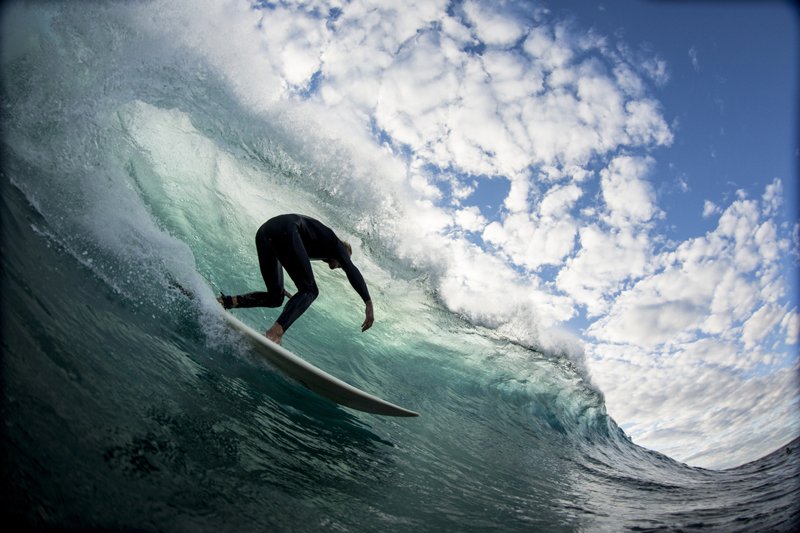 He didn't allow himself to be compartmentalised by the way he earned his money, but defined himself by how he chose to enjoy life. I'm sure if you met him at a party and asked him one of the usual ice-breaker questions, "What do you do?" his answer would have nothing to do with stop-cocks and faucets. He'd tell you about sunrise over an empty ocean, encounters with dolphins, or catching the first big wave of the morning.
I have thought about my Aussie plumber many times over the years, and related this story to many friends who feel trapped by work pressures and responsibilities.
Life isn't just about the job we do. For many of us this is simply the way we try to earn enough to enjoy the life we really want to live. There should be a healthy balance between work and play.
Life is too short to put the pipes first. Go out and get some spray in your face.
This is a guest blog and may not represent the views of Virgin.com. Please see virgin.com/terms for more details. Thumbnail from gettyimages.