Virgin Group is a leading international investment group and one of the world's most recognised and respected brands. Virgin Radio has grown to become one of the largest international commercial radio groups globally. Virgin Radio was first launched in the UK in 1993. During the 1990s, Virgin built this radio station into a highly successful business before divesting its equity interest and diverting its attention to international opportunities.
In 2001, Virgin Group partnered with an Asia focused investment fund to launch Virgin Radio Asia. Between 2002 and 2006 radio stations were launched in China, India and Thailand. Virgin Radio Asia began to expand its team and put in place the systems required to develop its business outside of Asia.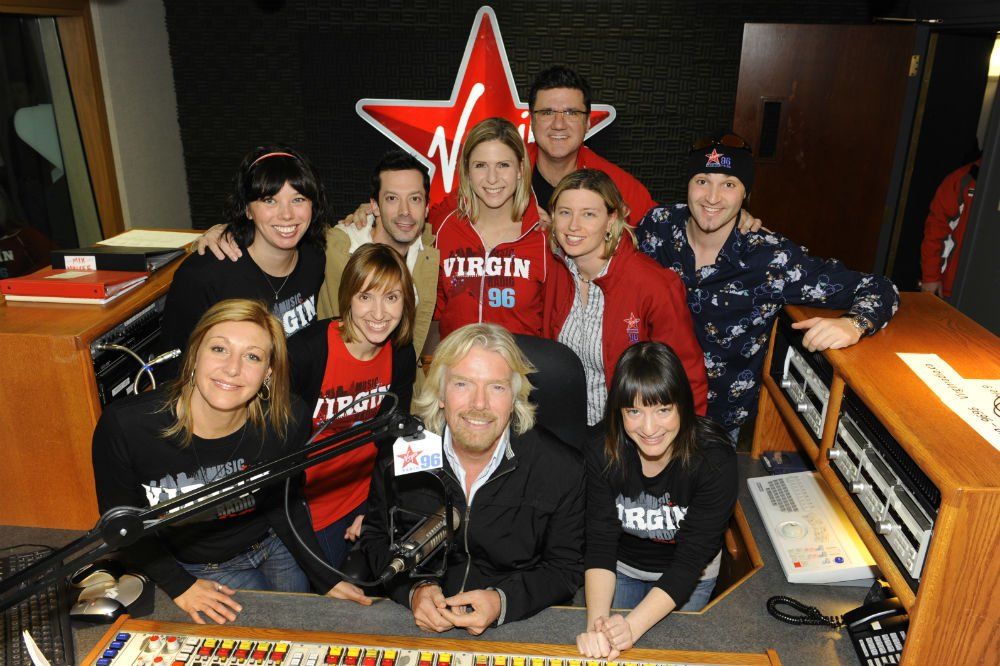 In 2006, Virgin Radio Asia acquired a global remit and became Virgin Radio International. Virgin Radio launched in Italy (2007), Dubai (2008), France
(2008), Toronto (2008), Montreal
(2009), Calgary (2010), Edmonton
(2011), London, Canada (2012),
Winnipeg (2012), Lebanon (2013),
Istanbul (2013) and Vancouver
(2015).
Expansion continued in Asia with stations in Mumbai (2007), Bangalore (2007),
Kolkata (2008) and another radio station in Thailand (2014). Music based television stations were also launched in France and Italy. In 2016, Virgin Radio in the UK relaunched on March 30th with a world first - broadcasting live from a Virgin train journey from Manchester to London.
Now wholly owned by Virgin Group, Virgin Radio International's stations broadcast in multiple languages and music based formats, have 18 million listeners worldwide and annual branded revenues of approximately US$120 million.
Virgin Radio International partners with leading media groups in North America, Europe, the Middle East and South East Asia. These are attracted by the potential of the iconic Virgin Radio brand with its appeal to both advertises and listeners and to Virgin's unique approach to maximising the performance of commercial radio businesses acquired from over twenty years of experience in the industry.
Virgin Radio International is exploring new opportunities globally and expects to launch many more radio stations over the coming years.