They say a cup of tea makes everything better. That's why Contact the Elderly is asking you to put the kettle on and hang out with the thousands of older people who would love a little of your time.
Sometimes the simplest of gestures are the most valuable. But doing something for someone else doesn't have to be about money. Carrying someone's suitcase up the stairs or doing a tea round for your team is a great start, as is spending time with people who might be a bit lonely.
Which is why for this week's #staffreads I've been inspired by Contact the Elderly's new campaign, Power of Contact. The charity currently has 1200 people aged 75 and over on its waiting lists. That's 1200 grandparents who would love someone to spend a little time with them. I don't know about you, but I can't think of anything worse than my Grandma or Grandad feeling lonely.
The campaign came about after a new study, conducted by independent research agency Qa Research, revealed that one in five of the people the charity supports joined because they rarely saw another person. That's not that they weren't seeing family regularly or spending one on one time with someone – they weren't seeing anyone at all.
In an effort to spur the government to take stronger action, the campaign is tackling the neglect of the older generation head on. They're not asking you to donate bags of money… they're just asking for a little of your time. While this comes in all shapes and sizes, it could be as simple as having a face-to-face cup of tea with an older person once a month.
To make this possible, Contact the Elderly invites people aged 75 and over, who live alone with little or no support from friends, family or statutory services, to attend monthly Sunday afternoon tea parties where they can spend time with others and have some fun!
Whether you want to offer an older person a lift to an event, host one of their regular tea parties or even help coordinate, there are plenty of roles to suit different types of people.
Why not have a look and see where you can get involved?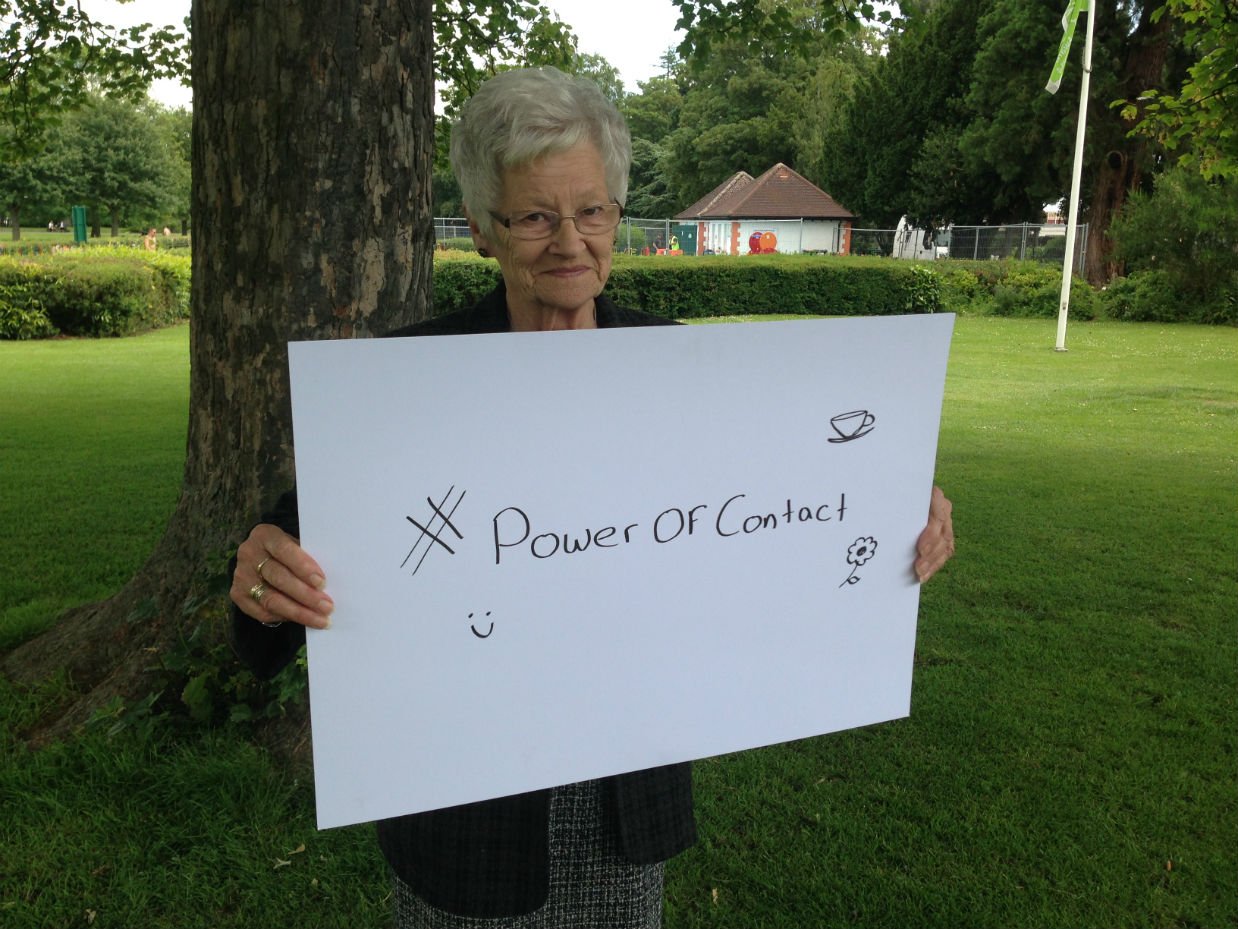 You can also help by donating and raising awareness. You can show your support by donating £3 via text and by tweeting:
Support @Contact_Teas in its #PowerOfContact mission to support the million lonely older people in the UK. Txt POWR15 £3 to 70070

1. Qa Research is an independent market research agency that has undertaken a number of other recent studies covering the subject of loneliness and other health and well being issues affecting the elderly.