With its low costs and huge profits, human trafficking has become the second most lucrative illicit business in the world after the arms trade, generating tremendous revenues of an estimated US$32 billion per year. While this is the official figure, it is considered vastly underrated.
So what are we doing about it?
Youth Underground (YU) is the voice of the youth for a world without human trafficking – or "modern-day slavery". We have a unique approach, allowing the youth to be the key drivers of change, and providing them with a space to tailor the world they want to live in. Contributing to social change by "selling" a different mindset, is both exciting and challenging.
Our aim is to prevent human trafficking through awareness-raising and advocacy. Our approach is to enhance the youth's "echo" and use their voice to put the business of human trafficking out of business. So you could summarise our work as prevention and education through the voice of the youth, creating a ripple effect, particularly through social media. We actually enrolled the help of university students to edit our website to make it youth-friendly and our logo was designed by a 17-year old.
We have two types of functions. First, we are a knowledge and youth hub. We showcase initiatives against human trafficking by the youth, as advocates of change and defenders of human rights. And second, we are a meeting point for private companies and associations involved in making our world, one without human trafficking, via youth outreach.
How do we do this? By organising youth events and linking these with the relevant companies/associations – film-making in various schools and universities, organising youth conferences and presentations, developing closed workshops, participating in international events – and reaching out to social and mainstream media. The main thread through all these is ensuring that no matter what the activity, the youth are able to express themselves in whatever way they choose.
Why the youth focus? Because youth are not only the prime victims of human trafficking, but are also those who speak out – the activists and change-makers against this illicit trade, who have the power to influence their peers as well as adults.
So what exactly is human trafficking? In its simplest definition, human trafficking is the selling of a human being to make money. But human trafficking is a lot more than that. It is a global trade in which a human being becomes a commodity – with stolen papers and a stolen identity. It affects all segments of society with the primary targets worldwide being the youth, including children well below their teens, sometimes as young as four years old.
Although some 200 years have passed since the abolition of the transatlantic slave trade, slavery as we know it has still not ended. In fact, according to the ILO, there are more slaves at work today, in real terms, than there has ever been at any point in history – over 30 million worldwide. The victims are either kidnapped or enticed under false pretenses, then held against their will. Many of them are forced to work long hours, under terrible conditions and without pay. Others are beaten, sexually abused, locked away or starved into submission. According to UNICEF and the ILO, 2014 was the worst year for children in particular, in terms of child abuse and trafficking, especially for those caught in conflict areas.
There is a common misconception that human trafficking happens "out there" and is not "our" problem. Reality check. Human trafficking happens in all countries.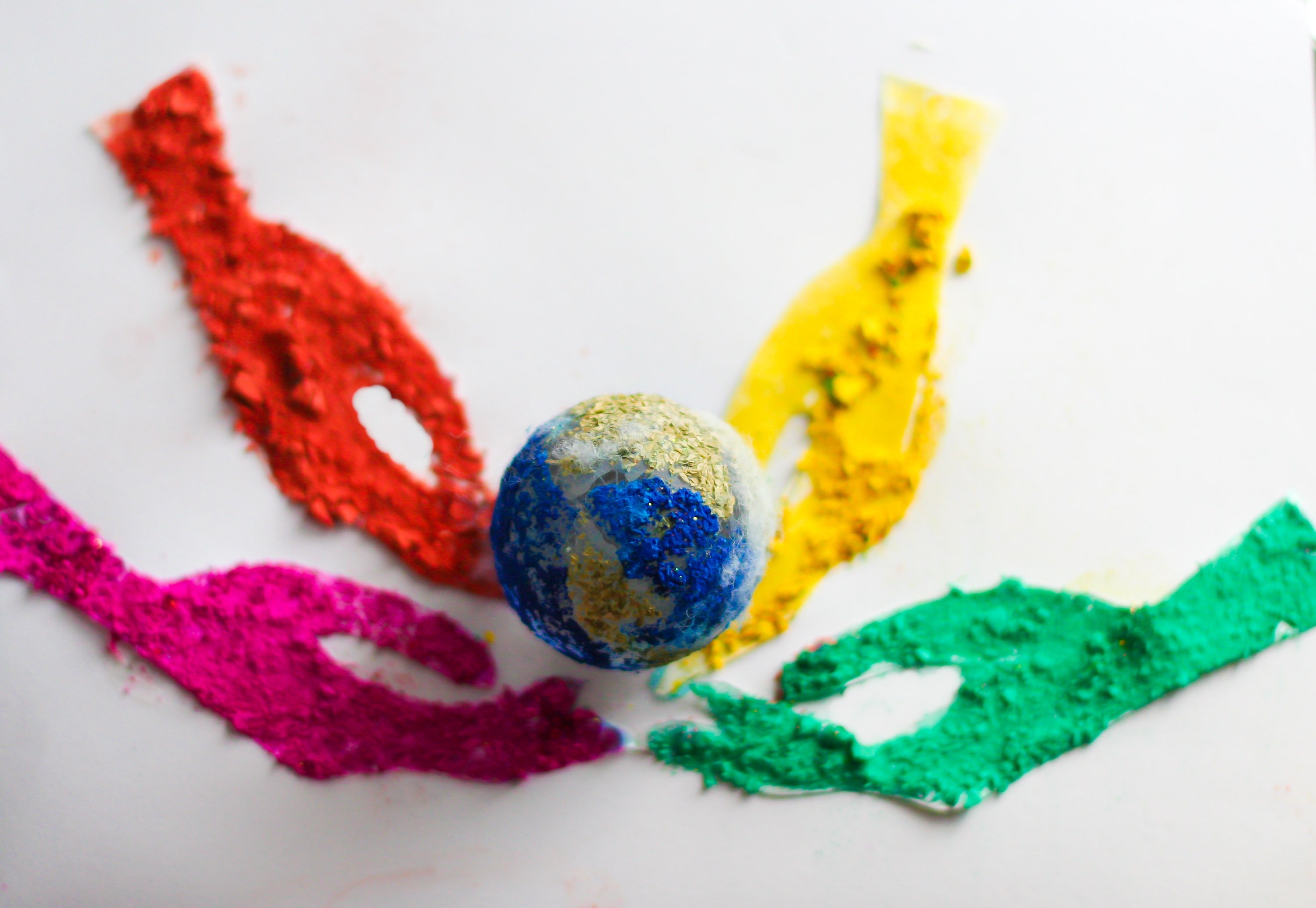 We shouldn't have to say, "don't buy people". But we live in a world where buying people is actually a thriving business. One of the video clips we produced in partnership with "Not My Life" film director and Oscar nominee Robert Bilheimer, is called the #AwarenessChallenge – a prevention and an educational tool for Youth Undergrounders to share with their peers, teachers, parents and adults. This is part of a broader series of short films we are currently working on. We plan on organising a two-day conference in Geneva, Switzerland, by end of 2015, to showcase the films and have panel discussions with youth and a number of inspirational people.
We shouldn't have to say, "don't buy people". But this is the reality we live in and we strongly believe that one voice can and will make a difference. We know the youth will!
YU… Why you? Because change is in your hands.