I hear the snap, crack and crunch like a trailer in a movie. I catch glimpses of grey in a canopy of green. They know we're here, waiting for them at the bottom of the hill. I stand tall and take off my sunglasses - I want her to see my soul. Frankie, the rising Matriarch of Thula Thula, emerges from the bushes and swerves to face us...

She shifts her weight from side to side. I steady myself, poised for the standoff. She lunges forward in a six step mambo, her ears flapping, trunk swinging, until all that is left between us is three metres of breath and rush. She steps back and trumpets, and I smile as the rest of her herd ambles out of the bushes and passes her on the outside, crossing the road and back into the thickets.
I felt my heart still drumming as the last elephant passed, not from fear, but exhilaration, for I had no reason to be scared. During the brief encounter, which will imprint on my memory forever, David Bozas had been standing just one foot behind me, talking to Frankie, just as he had done 16 years earlier when she was traumatized and enraged, charging at fences and anyone who tried to get near her, as has been told in the world renowned book, The Elephant Whisperer.
I met David about a month ago, just a couple days into my assignment at Thula Thula Game Reserve in Zululand, South Africa. Francoise Malby-Anthony, effervescent owner and operator of this wilderness gem, had shared with me that she and her late husband, legendary conservationist Lawrence Anthony, had always thought of David as their spiritual son. And Mabona, who runs front of house at Thula Thula and has been part of the extended family business since its inception, tells me it's as if Lawrence lives through David, in the way that David never let their Royal Zulu dream blow away with the ashes. So naturally I was intrigued to meet him, and instantly drawn to his raw determination that can only come from an innate connection to the bush.
Photo credit: Thula Thula
The Royal Zulu biosphere is the joining of Thula Thula to Hluhluwe–iMfolozi Game Reserve, of which phase two was inked just a few days ago with an extension of 3500 hectares stretching from Thula Thula's North West boundary. In a pioneering partnership with the five chiefs and chiefdoms that border the reserve, the land was committed by the community in exchange for opportunities such as employment and up skilling. This extension is now an urgent priority, because the rogue elephants that arrived in 1999 are now a delightful growing family of 29, and these enigmatic giants need more space.
"If you solve the problem for elephants you solve the problem for all wildlife, because elephants require the most land. And if we can't save the big things, how are we ever going to save the little things?" says David.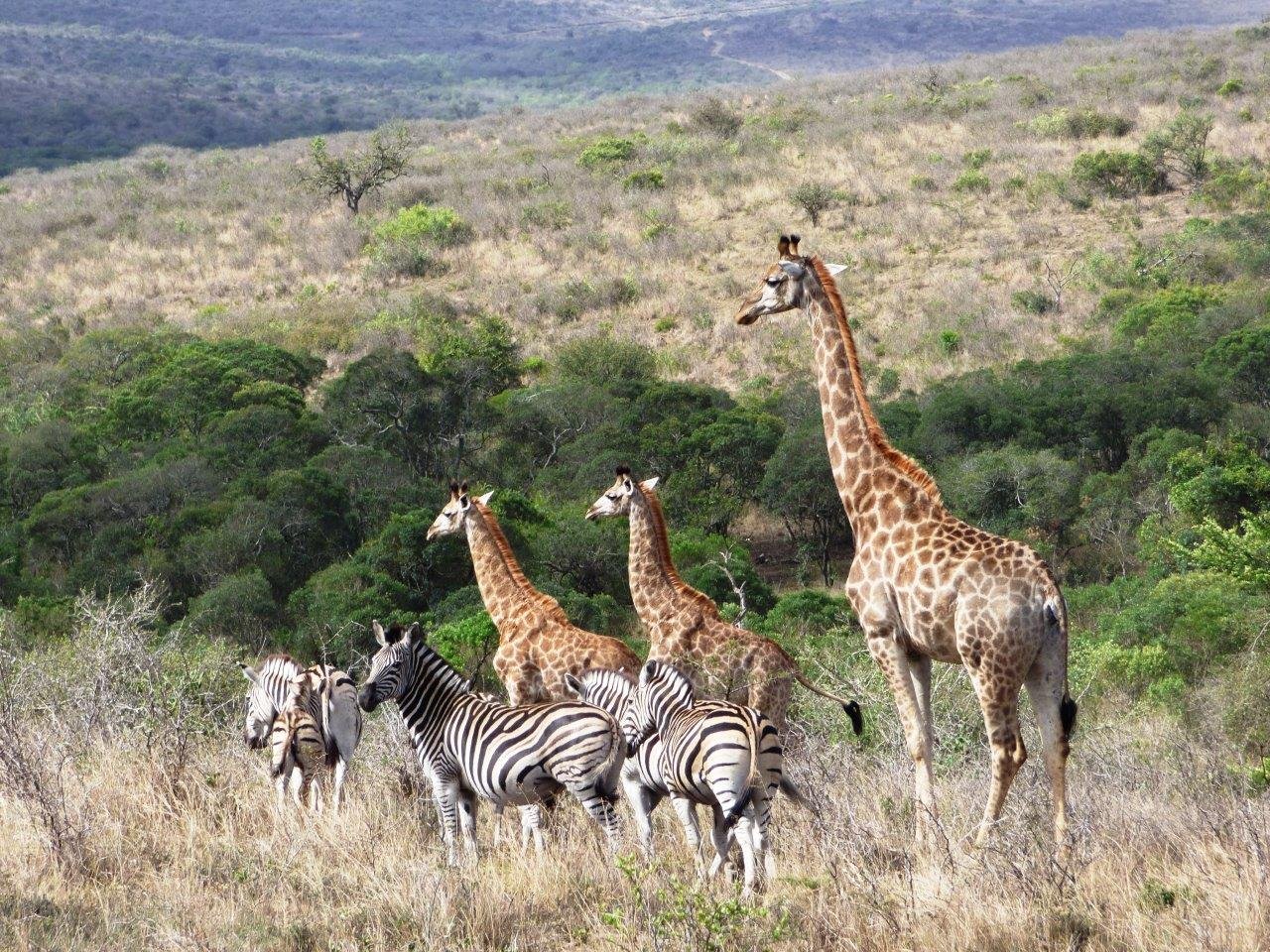 The long term vision of this project is to develop a wildlife economy around the community-owned land. Flipping the story, villain into hero, where once poachers hailed from neighbouring impoverished communities, they will now have opportunities for employment, stepping up as guardians of their natural heritage.
Photo credit: Saving the Wild - Jamie Joseph
Clearly Thula Thula Game Reserve is as much about people as it is about animals, built on a vision of a community conservation model that is testing the sands of time. With most of the staff recruited from the local communities, it's not about how much you know, but how far you are willing to go.
Mabona, salt of the earth and pathologically helpful, started out in house-keeping at the tender age of 18. And Promise, Siya, Shandu and Moozi all proved themselves first in the security team, scouring the reserve for snares and any breaks in the fence, and have developed into fantastic trackers and game rangers, fine tuning their natural Zulu instincts into eagle-eyed spotters.
They all suddenly get very animated when we start talking about the potential to roll out more local school sponsored trips next year. They tell me how, last year, some of the kids had tears rolling down their cheeks, completely blown away by the beauty and wonder of their natural heritage. We will only protect the things we love, but how can we protect something that is invisible and misunderstood?
Photo credit: Saving the Wild - Jamie Joseph
South Africa is home to the majority of the remaining rhino survivors, and the government continues to push for the legalization of the rhino horn trade, but as Sir Richard Branson explains it in my previous story, "This legal market would then become a front for the illegal market, and the incessant poaching will drive the tourism industry into disarray, costing Africa millions of jobs in the next decade, and fuelling more poverty and conflict."
If South Africa's rhinos get wiped out, the rural poachers will turn their guns to elephants. It doesn't matter that they're getting paid a pittance by criminal syndicates to risk their lives, because when you have nothing you have nothing to lose.
Francoise has spoken with me extensively about their plans for 2016, and it's only believable that this dynamo can take so much on because, like a fly on the wall, I have seen her in action these past few weeks, and she is relentless in her pursuit to protect that which she holds most dear.
Photo credit: Thula Thula
A volunteer programme will soon be introduced where people from around the world can experience a no frills tented camp adventure, contributing to the preservation of wildlife by learning valuable skills that will engender them to be lifetime global wildlife ambassadors.
Youth from the neighbouring rural communities will be gifted sponsored opportunities to attend the volunteer programme, and this melting pot of cultures will become the thread that binds the new chapter in an unwritten future.
Thula Thula is one of the few places in South Africa where rhinos (protected by 24/7 armed security) and elephants are still relatively safe, and a lot of that has to do with the goodwill of the community, many of whom work as loyal informers and are the eyes and ears on the ground. But poverty is an exploitable phenomenon, and relationships need to be nurtured.
Photo credit: Thula Thula
Right now a small fortune of fencing is what stands in the way of Thula Thula's blue sky conservation dream, and when I ask Francoise how she's going to find the money she replies defiantly, "I don't know yet, but I will, because I have to."
I fell in love with the book The Elephant Whisperer - it is what brought me to Thula Thula as part of a 14 week mission 'solving poverty saves wildlife' - but after spending a few weeks in this wild wonderland I have come to realise that the greatest story is yet to be told.
If Lawrence was the dreamer that inspired those around him to spread their wings, Francoise has always been the roots that made it all possible. Conservation is so often a silent war, the dance behind closed doors, fighting for every dollar to keep these animals alive.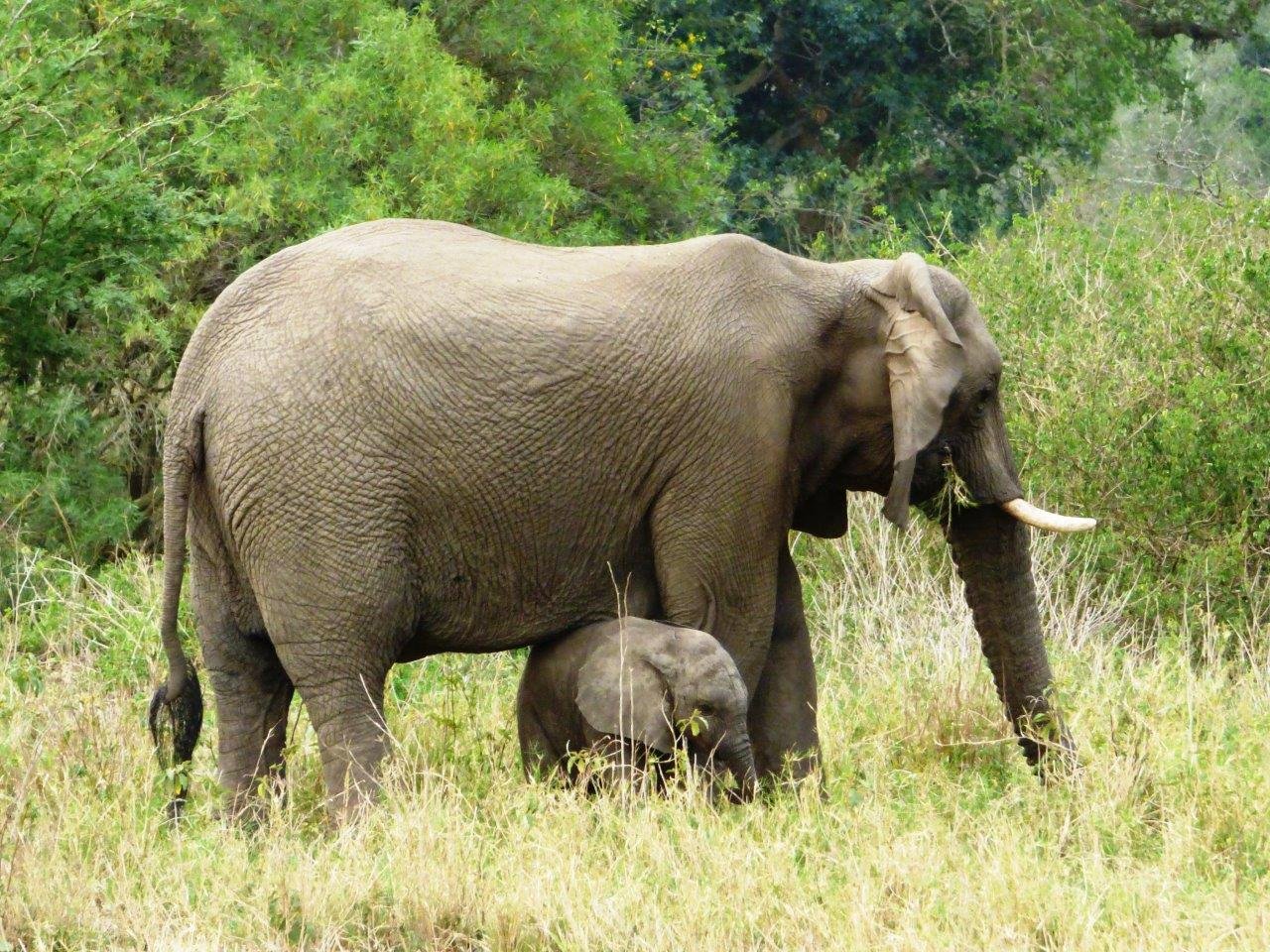 Photo credit: Saving the Wild - Jamie Joseph
And there is now no doubt in my mind that Thula Thula, for all its mysticism and romance, is built on a bedrock of sweat and tears. And perhaps that is how it should be, because you're supposed to lose your breath over the things worth fighting for.
I've never met a rich conservationist, but the land we've stood on, the sunsets we've shared, and the animals that keep us humble, are a priceless legacy and a triumph of the human spirit.
Jamie Joseph is the founder of Saving the Wild. She is currently based across various locations in Africa on a 14 week mission 'solving poverty saves wildlife'. Follow the journey on Facebook and Twitter.