Entrepreneurship has always been at Virgin's core. Entrepreneurs have the power to spark economic growth, create jobs, drive progress and create businesses to solve some of the world's greatest problems – they have the ability to become
a force for good.
This is precisely why Richard Branson opened the Branson Centre in South Africa (BCoE SA) back in 2005 and then the Caribbean Centre (BCoE CA) in 2011; to provide training, advice and mentoring to entrepreneurs who may otherwise not have access to the resources they need to propel and grow their businesses.
Photo by Chris Willian Photography
Since opening, the Caribbean centre has trained 105 entrepreneurs and accepted 85 entrepreneurs into its broader programme. Of those 85 entrepreneurs, the team has helped create an additional 200 jobs and seen an average revenue increase of 309%.
It's really encouraging to hear from the entrepreneurs themselves, how beneficial the mentoring and access to a broader community of entrepreneurs is –strengthening their overall confidence and abilities as business owners.
With this success, we wanted to find a way to offer support to more entrepreneurs across the Caribbean who are at varying stages of businesses' development. Which is why Virgin Unite and Everwise partnered with the BCoE CA to co-develop an online platform that does just that.
Which is why the Virgin Unite Entrepreneurship team has partnered with the BCoE CA to create an online platform that does just that.
Branson Centre Caribbean Online uses clever algorithms to accurately match mentors to entrepreneurs. It provides tools and knowledge from the centre's in-house training programme but in an easily-accessible online form.
The virtual platform will help the centre expand its reach and scale support – 254 entrepreneurs have already registered to access the platform – enabling us to more than exponentially increase the amount of entrepreneurs we're able to train at any given time.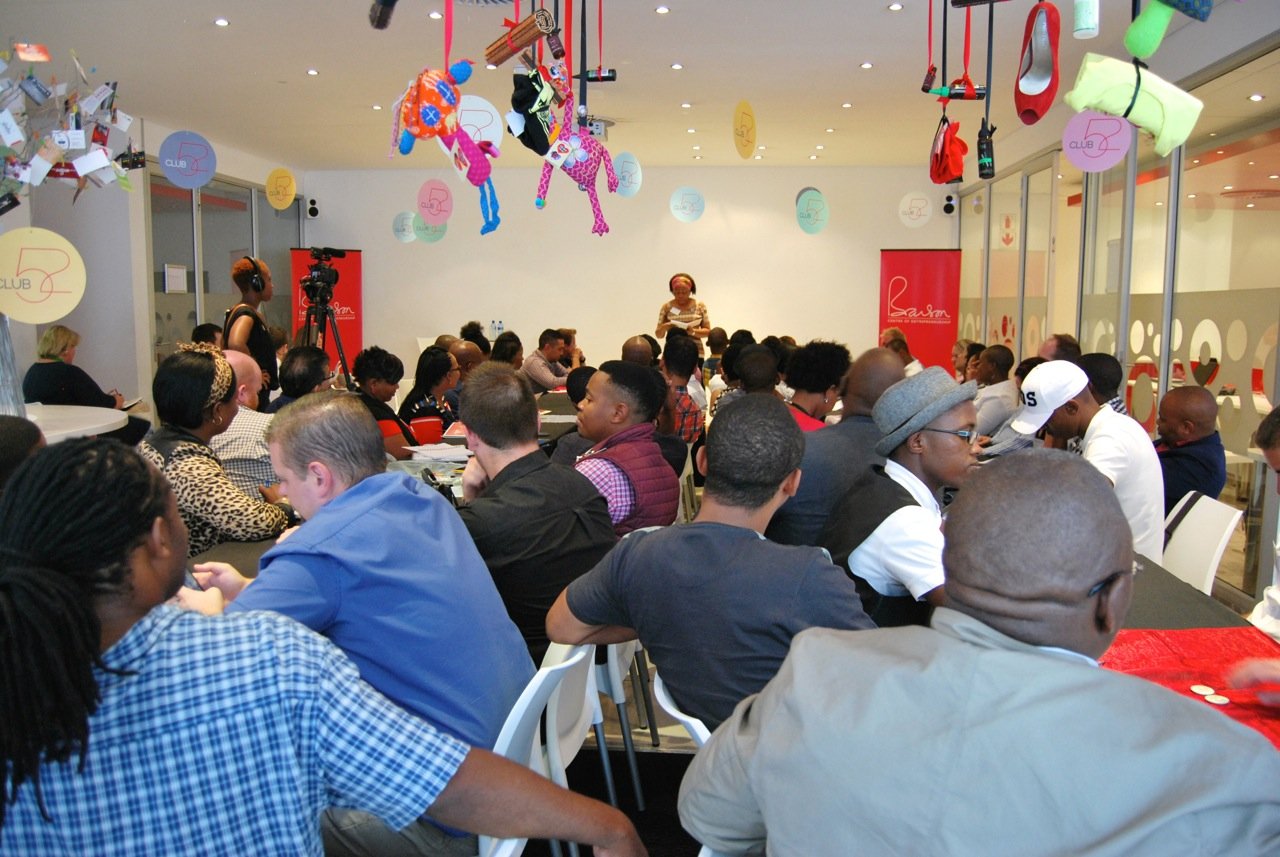 We can now take our reach further and wider, to those around the island… and hopefully soon around the region!
Image by Branson Centre of Entrepreneurship South Africa
So how does it work?
The platform is essentially an online portal packed with practical and useful articles, videos and tools grouped as "missions" to help entrepreneurs along their entrepreneurial journey. These missions range from the basic start-up questions, such as "How to Build a Team", to those focused more on a company's long-term growth plan, like "Preparing for Investment."
The platform also uses technology to intelligently match mentors with entrepreneurs, and provides a wider community where entrepreneurs can network and ask each other questions and seek advice from one another.
The creation of the platform has taken more than a year of hard work and testing, but it has definitely been worth it. We now have a great product, which we hope will change the entrepreneurship landscape in the Caribbean for good.
The platform officially launched on March 3rd 2015 and both Virgin Unite and the BCoE CA are incredibly excited to see the results from our first few weeks!
Find out more about Virgin Unite's work with entrepreneurs - all donations are gratefully received and could be the difference between us helping another five or another 500 entrepreneurs!
You can also take a look at the new Branson Centre CA's latest eZine – this month it focuses on the topic of gender equality and female empowerment.