As I write this sentence there are 10 million people benefiting from the solar lights made available by our social enterprise in Africa. SunnyMoney have sold 1.7 million lights in total – which isn't bad for a small business owned by a charity, operating in one of the most difficult markets in the world.
They've just notched up another record-breaking year, shifting 624,000 lights in Tanzania, Zambia, Uganda, Kenya and Malawi – and we know we've barely scratched the surface on this huge energy-thirsty market. Demand is on the rise, communities are beginning to thrive, and we now need the investment required to get light to every corner of the continent.
There are 1.3 billion people currently living without access to electricity in the world and nearly 600 million of them live in Africa. Families are forced to endure expensive, inadequate and miserable sources of light like kerosene lamps and candles simply because there isn't anything else available to them. Kerosene lamps are particularly vulgar, spewing out toxic fumes and barely emitting enough light to eat your dinner under. By contrast the solar lights made by companies such as d.light, Greenlight Planet and Marathoner offer a cutting edge alternative that is both affordable and radical.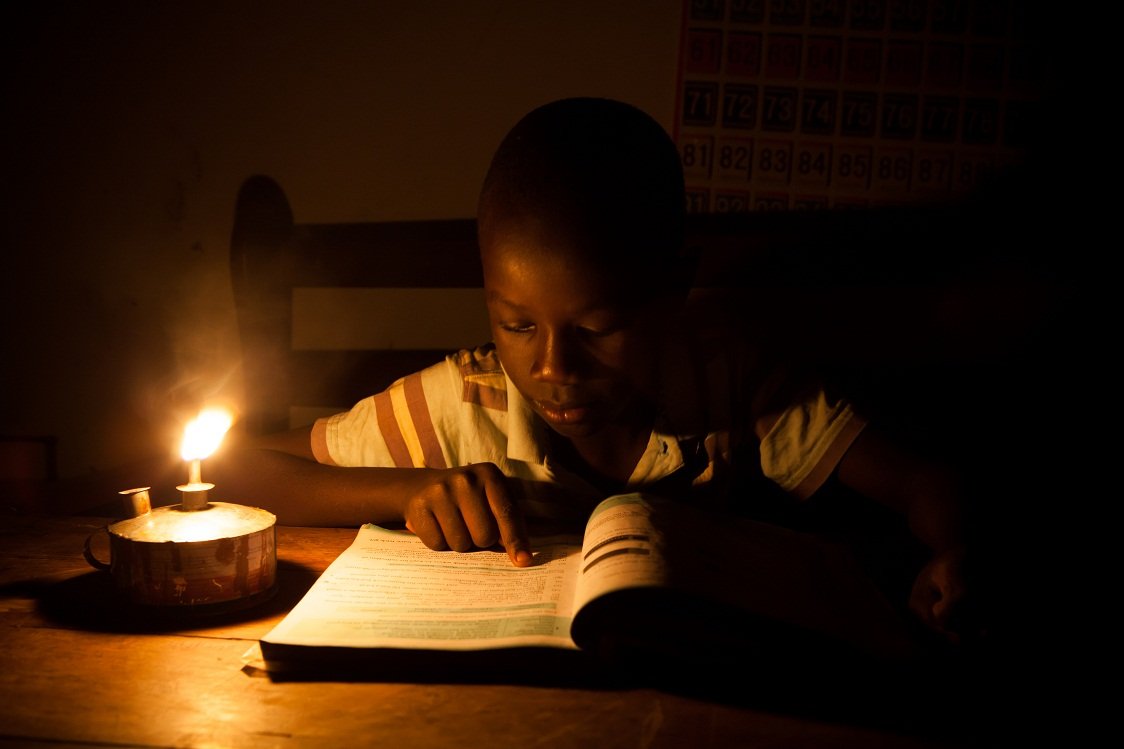 Image by Corrie Wingate/SolarAid.
Our research shows that when a family invests in solar the benefits are immediate. Kids will study an extra hour each day, families will save around $70 per year, indoor air quality improves, communities can feel safe after dark and the environmental impact is not to be underestimated. When we look at the accumulative impact of 1.7 million solar lights we begin to appreciate just how significant SunnyMoney's efforts really are. Over the lifetime of the lights families will save over £230 million, create an extra two billion hours of study time and avert 900,000 tonnes of CO2.
But more than that, a reliable source of clean light creates new opportunities and allows people to explore their full potential. As Sithembile Kasambala told us: "We live a happy life now when darkness comes because we are able to light our home for a long time". Naturally, if you're watching your candles or your kerosene supply exhaust before your eyes each night, you would use it sparingly – especially when it already constitutes around 15 per cent of your weekly expenditure.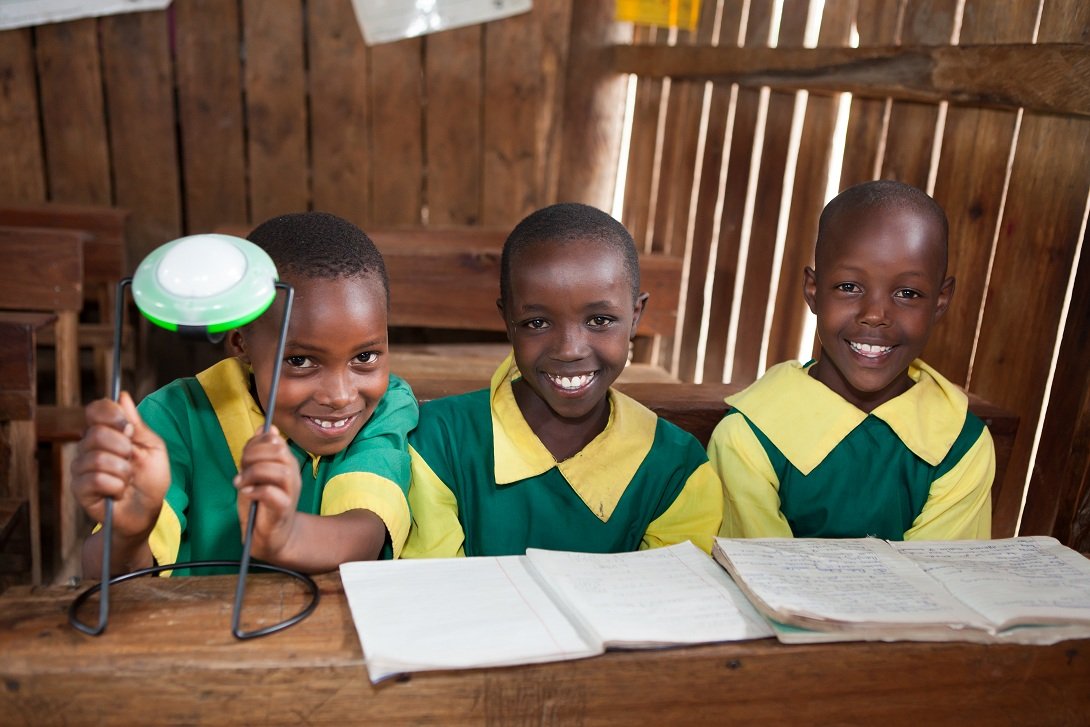 Image by Corrie Wingate/SolarAid.
When you have a light you simply need to pop on your roof the next day to recharge, you have bought yourself the luxury of time and with it a slice of freedom. Your kids can study longer, you can work into the evening, the whole family can burn the midnight oil, so to speak. And with these extra hours and a surge in productivity, that's when a community can really start to develop. Shops can stay open after dark and people can run their own business from home.
We see plenty of great examples of entrepreneurial spirit from our customers, using their new lights to help them weave baskets, repair clothes and bikes, tend to animals or even set-up a micro-business charging mobile phones. As news of these lights spreads through communities local entrepreneurs can start selling them, supplementing their income and helping their community at the same time. Before long a thriving market evolves which creates jobs, stimulates enterprise and ensures more money stays in the local economy.
Benedicto Norbert in Tanzania told us that since he began selling solar lights his life has changed dramatically: "Since I started I have managed to have my own shop, the dream I had for so long. My income has been increased so even my family can get more food and other basic needs".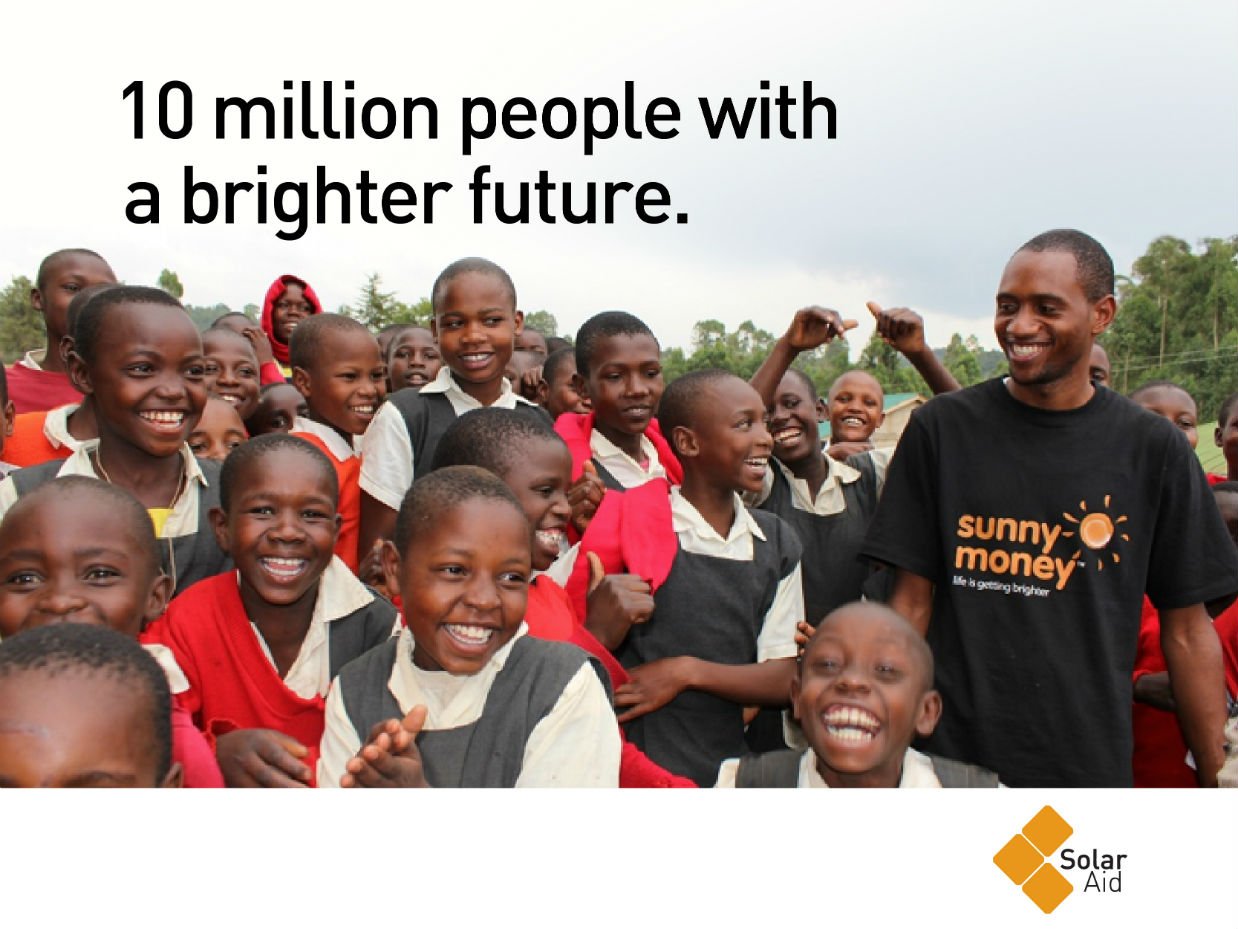 Light changes everything. It can help a family plan for next year rather than just next week, it can kick-start a local economy, it is that moment of inspiration when suddenly anything is possible. Light is the first rung on the energy ladder and the very cornerstone of development. A clean, safe, affordable source of light is the thing that families living in poverty need the most, because without it your options are limited, finances constrained, your health suffers and there is very little room to plan for the future. Ninety per cent of SunnyMoney customers live below the poverty line, they are what's known as bottom of the pyramid consumers, which is where they'll stay when all they have is a kerosene lamp to light their home.
When SunnyMoney first started selling pico-solar lights in late 2009 around 40,000 were already on the market. The latest Global Off-Grid Lighting Association figures show that now stands at over 7.2 million, meaning the darkness has lifted on around 50 million people. That's a lot of people able to study longer, work harder, save money and breathe clean air.
Image by Corrie Wingate/SolarAid.
The African solar revolution is under way and our social enterprise is at the forefront having sold one fifth of all lights on the continent, making it the market leader by some way. It has also acted as a market catalyst, creating demand, instilling trust and educating; creating the perfect conditions for other organisations to come in and sell lights too.
Whilst our sales teams are busy visiting schools, setting up local entrepreneurs and expanding into new countries, SolarAid is casting its gaze across the sector; lobbying governments, providing advice, chairing committees and trying to fulfil their Clinton Global Initiative commitment to 'build the alliance to eradicate the kerosene lamp'. We are undertaking sector leading research and devising a blueprint that will outline exactly how we can go about eradicating the kerosene lamp from Africa by the end of the decade.
The finishing touches to this strategy are being put together as we speak. Once it's in place we're hoping to mobilise anybody interested in poverty alleviation, climate change, energy, health or education to join us in helping get this simple technological solution to the people that need it most. Reaching 10 million people in a few short years is all the motivation we need to push even harder, to shout even louder and to knock on more doors for help and support.
The days of hand-outs are over; the age of sustainable, viable, strategic solutions are upon us. Enterprise is the new aid and light is the first barrier we need to overcome to tackle poverty. Because with light, anything is possible.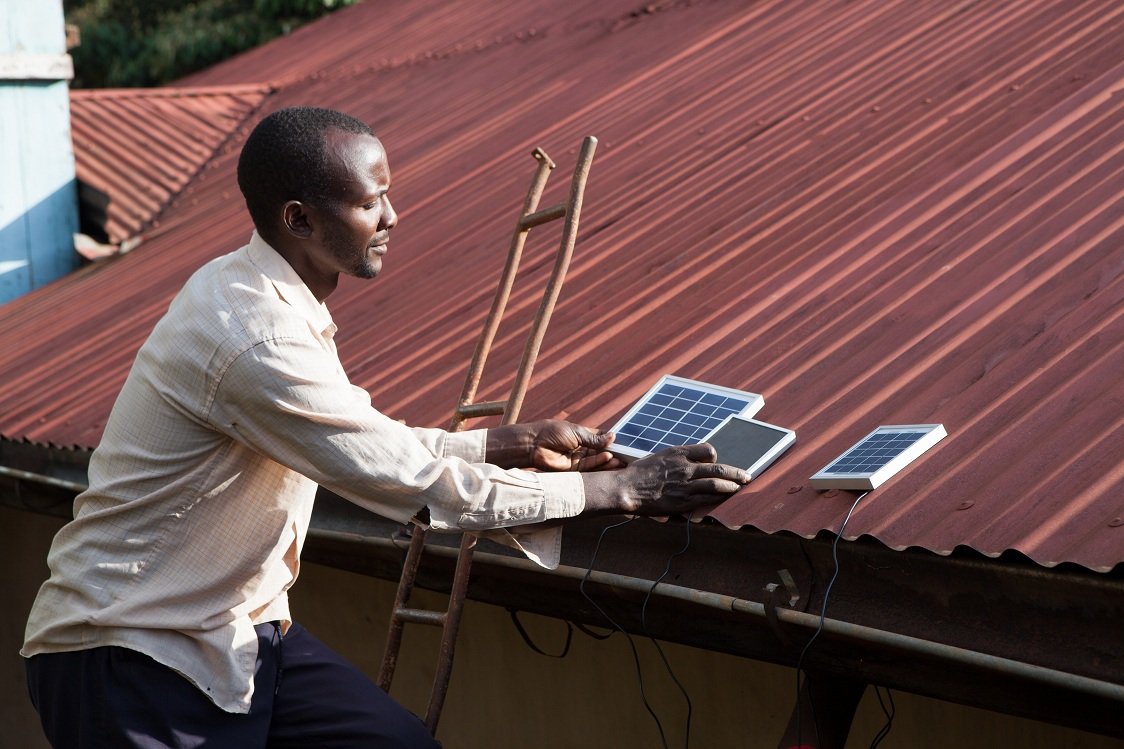 Image by Corrie Wingate/SolarAid.