From helping teens explore their sexuality to stopping their parents nagging, discover some of the winners of the Apps for Good Launch 2015.
When I first heard about Apps for Good the main thing that attracted me to the organisation was its mission to help young people make a difference in their world. Having studied human rights and politics I have a longstanding interest in social issues, but what really excited me about Apps for Good is that it creates an opportunity for young people to actually make changes to help their friends, families and communities. Apps for Good does this by teaching students how to research, design and make digital products and take them to market.
We've just held our Apps for Good App Launch 2015, where the winners of the Apps for Good Awards launch their apps on to the market. Each of the seven apps – Chore Attack, CryptoConnex, I'm Okay, Party Spot, Pocket Money Pig, ShoreCast & Safe Nav – are great examples of the students' creativity and desire to solve real-life issues they faced in their lives. Let me introduce you to three of them...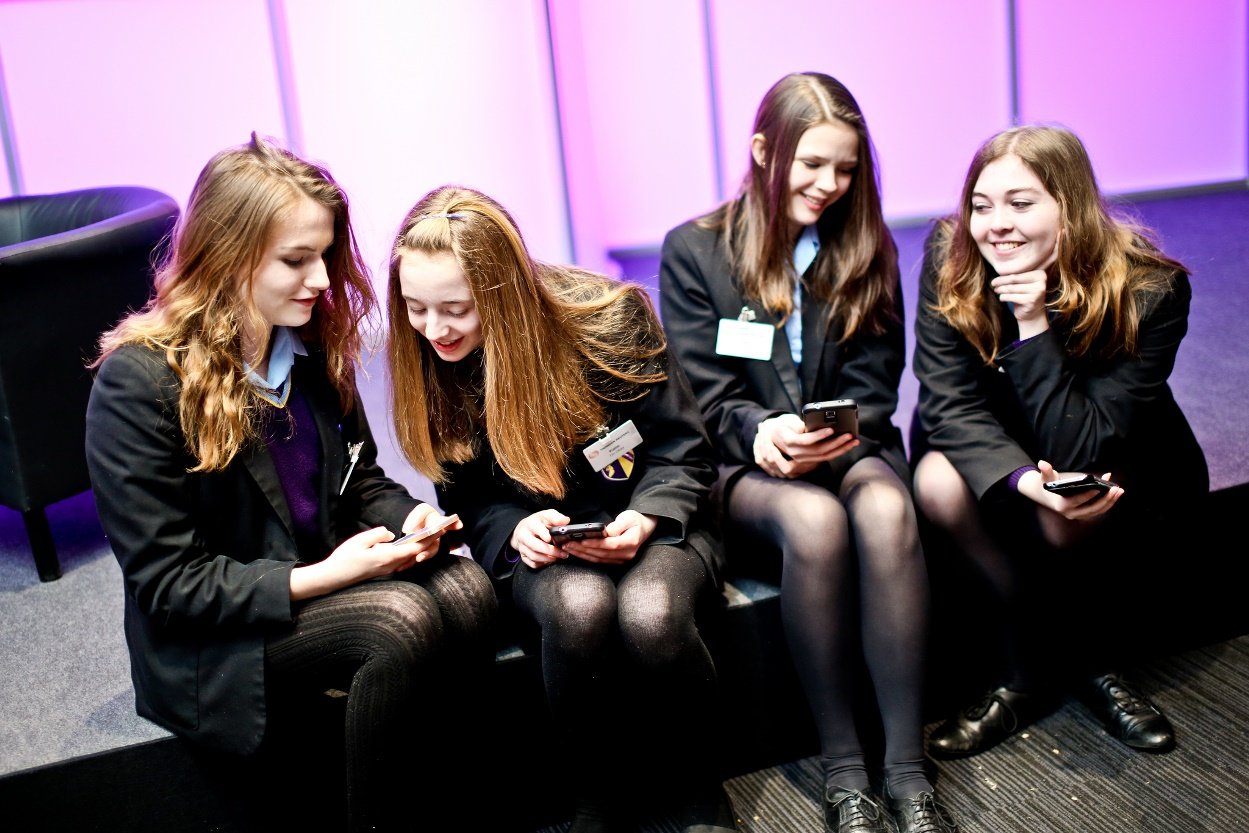 I'm Okay
The team behind I'm Okay – Emily, Alex, Josie and Katie from Stratford Girls' Grammar School in Warwickshire – wanted to create a resource for teens exploring sexuality and gender. It features real-life stories of coming out and gender, along with resources and information to prevent teens from feeling alone. In a week where the subject of homophobic bullying in schools was in the news, the importance of an app that seeks to provide support and let people know that they're okay is clear. The all-girl team behind I'm Okay is also further proof of something that we see again and again at Apps for Good: girls can be just as excited about and successful in the digital world as boys.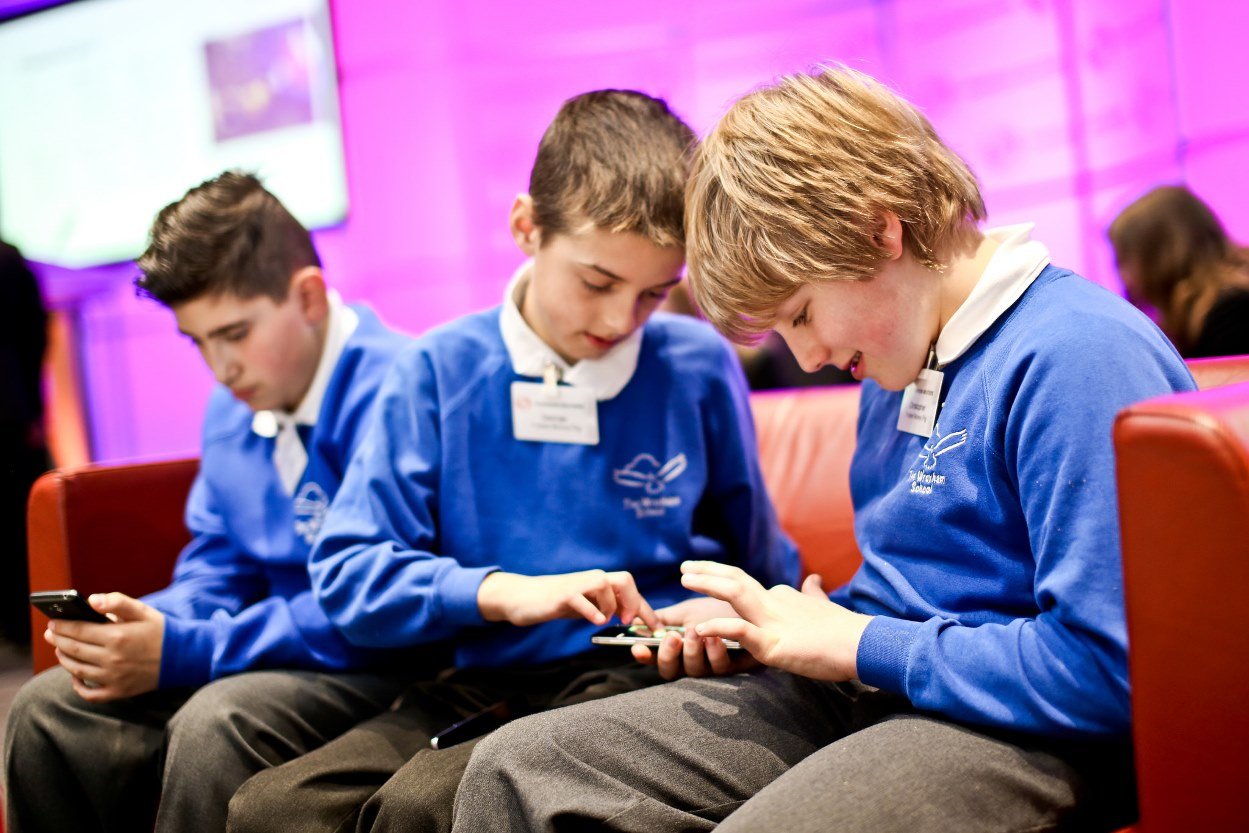 Pocket Money Pig
Pocket Money Pig was developed by Apps for Good's youngest ever winners – 10 year olds George, Ross and Christopher from the Wroxham School in Hertfordshire. Taking inspiration right from their own households they wanted to stop family money quibbles with their money tracking app. The team all had disagreements with their families about pocket money and wanted to tackle this issue with their app. Commenting to Wired magazine recently Christopher said their main goal was to make, "Living with your family a better experience".
Chore Attack
Helping families was also high priority for the team behind Chore Attack who also took inspiration from the home. Created by Meghan, Caitlyn and Katie from Wick High School in the Highlands of Scotland, the app makes chores more fun by offering rewards for completing them. Explaining their decision to focus on encouraging everyone in the house to do their fair share Meghan recently commented, "It's a problem that we'd all experienced…and we thought 'we need to sort this out because we've all experienced being nagged by our parents'."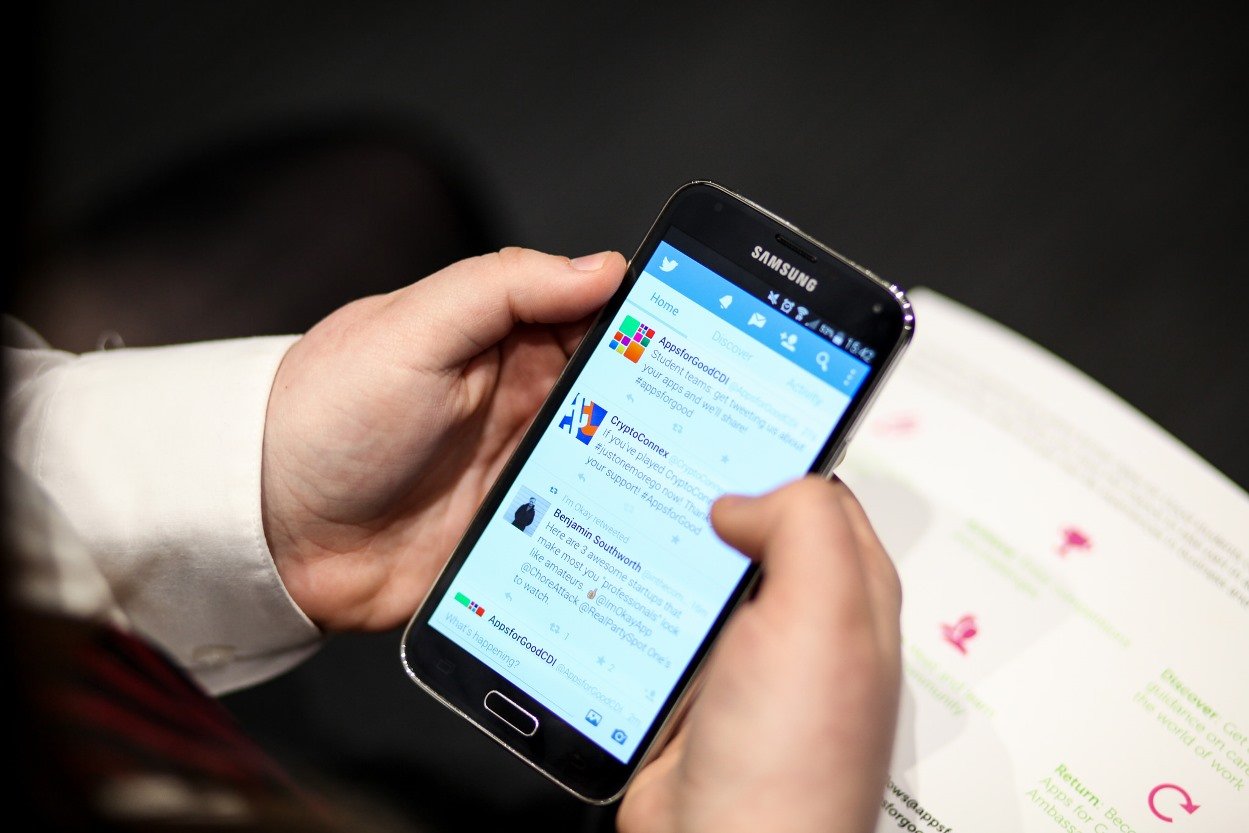 It's hard not to be impressed by the fact that a bunch of kids as young as 10 have an app on the market – but in many ways apps are not what Apps for Good is about. The real goal is to equip students with both the skills and confidence to make a difference to their world. Speaking to the gathered crowds during the App Launch, Charlie Leadbeater, Chairman of Apps for Good, summed it up quite simply, "It's not about technology, it's about solving problems".
These seven teams, like so many of our students, have proved that young people in the UK are capable of not only achieving outstanding results in the digital space but also making a difference with technology. I'm already excitedly planning for June's Apps for Good Awards 2015 and seeing what problems this year's students will solve with their apps.
Download any of the apps launched at the Apps for Good App Launch. To find out more about Apps for Good visit appsforgood.org.
– Noreen Aldworth is Communications & Events Officer at Apps for Good. This is a guest blog and may not represent the views of Virgin.com. Please see virgin.com/terms for more details.