In 1992, the United Nations organised a conference in Rio de Janeiro on the environment and development. They boldly called it the Earth Summit.

Every year since that date, the parties to the convention (COP) have met to assess the world's progress in handling climate change. And this year, in Paris for COP21, their meeting resulted in a 200-country strong, multilateral agreement to halt global warming at 2C by the end of the century. For many, the Paris Agreement is a watershed moment.
One of the overriding objectives of that very first conference was to ensure environmental protection. It's a neat little phrase that cuts both ways, speaking for both our impact on our fragile planet and havoc she can wreak on her people. Today, when we talk about environmental protection we're really talking about climate resilience – the ways in which we must prepare ourselves for wetter, wilder and more extreme natural disasters, such as hurricanes and floods.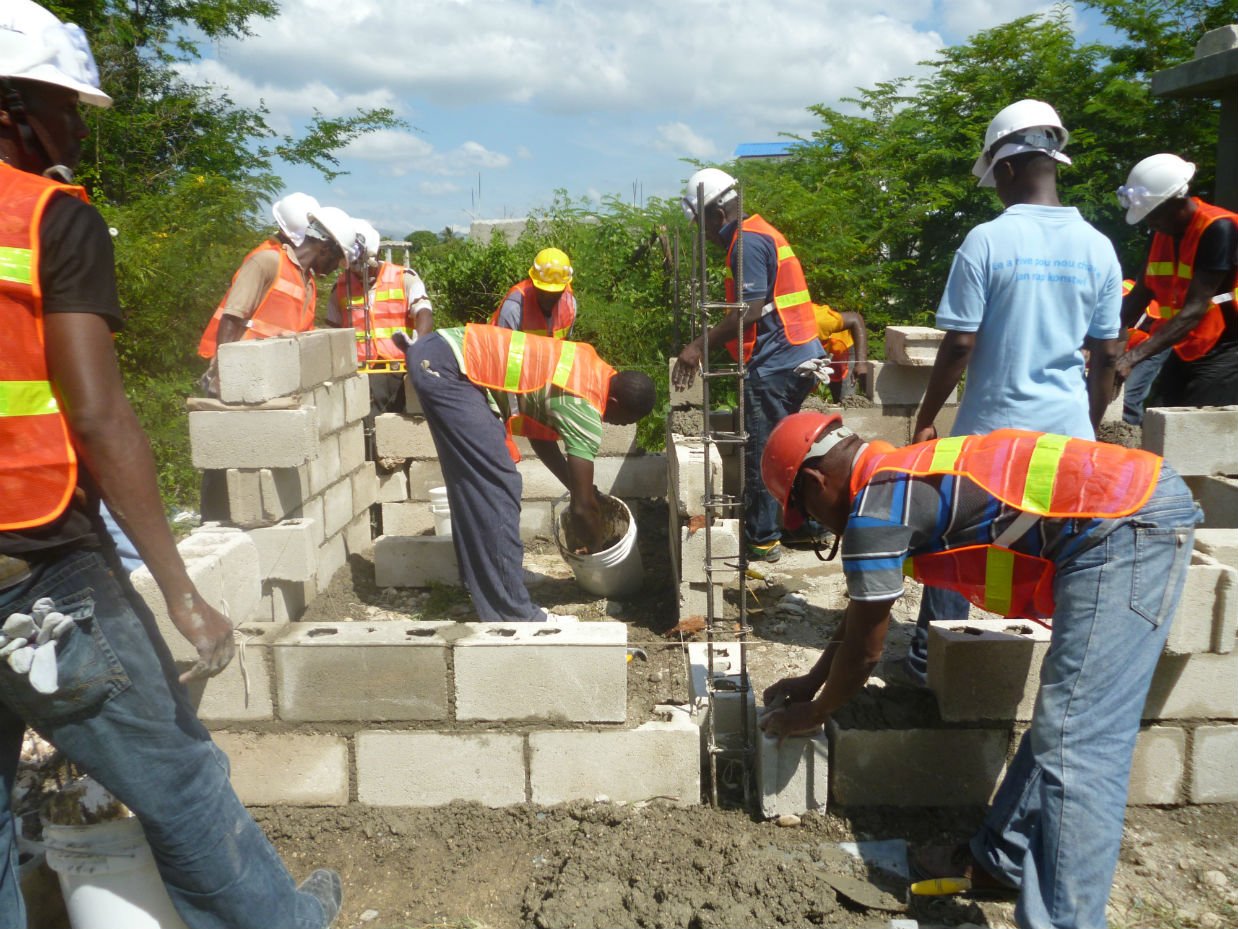 Image from Sustainia
A few years ago, UNISDR stacked up the numbers. Since the Earth Summit, 4.4 billion people had been affected by natural disasters – that's 64 per cent of the world's population – and at least 1.3 million people had been killed. The total cost of the damage was north of $2 trillion, which is equivalent to 25 years of total Overseas Development Aid. Today, those numbers will only be higher and the need to act even greater.
Thankfully a couple of bright sparks have been working hard at bringing the tally down by focusing on one of the biggest challenges during an extreme natural event – collapsing buildings. A decade before this month's Paris Agreement, without the world's media reporting on their every nuanced conversation and handshake, a small social enterprise called Build Change set about designing, building and retrofitting disaster-resilient houses and schools in developing countries where disasters devastate homes and lives.
Since Build Change was founded, it has overseen the construction of more than 46,000 resilient buildings that house and school over 230,000 people in ten countries. This scale is possible because the organisation hones in on expert training for homeowners, builders, engineers and government officials, in every country where it operates, so they can build the homes and schools that the Build Change team design.
Image from Sustainia
But getting people trained up isn't just about economies of scale, it's also about ownership. Founder and CEO Dr Elizabeth Hausler Strand (a skilled brick, block, and stone mason with a Ph.D. in civil engineering, if you please) has spoken about one of the most important tools in the building trade: trust.
Image from Sustainia
If people trust you, they will find ways to overcome notable barriers, such as lack of money or available technology. In an interview this year, she said:
"When we empower people to make their own decisions, then we see them really owning the process and investing their own funds and prioritise building safely."
Every year thousands of people lose their homes in the wake of a hurricane, typhoon or flood. This solution shows that it's possible to turn the tide on devastation, and build climate-resilient communities – one brick at a time.
This innovation is part of Sustainia100; a study of 100 leading sustainability solutions from around the world. The study is conducted annually by Scandinavian think tank Sustainia that works to secure deployment of sustainable solutions in communities around the world. This year's Sustainia100 study is freely available at www.sustainia.me – Discover more solutions at @sustainia and #100solutions
Read more from our climate change content series as we explore everything you need to know in the run up to Paris 2015.
​– This is a guest blog and may not represent the views of Virgin.com. Please see virgin.com/terms for more details.