Respect, stamina and generosity… Hear from the people on the frontlines on what it takes to support a new generation of entrepreneurs and rebuild a country torn apart by war.
At the end of last year we announced the launch of our new Entrepreneurship Programme in Liberia. The programme is designed to support Liberian entrepreneurs by providing intensive coaching, goal setting and skills development training at the Branson Centre for Entrepreneurship in South Africa. At the end of it, they'll have developed an investment-ready business plan, which they will pitch to national and international investors.
But developing such a programme relies on strong collaboration, so I asked our project partners what it's like to be operating there, the challenges they face, and what it takes to create positive change together.
I talked to Michael Bear Kleinman, Director, Investments, Humanity United, Oliver Zayzay, Senior Matchmaking Officer, Building Markets, and Richard van Hoolwerff, SPARK Country Manager Liberia & Côte d'Ivoire.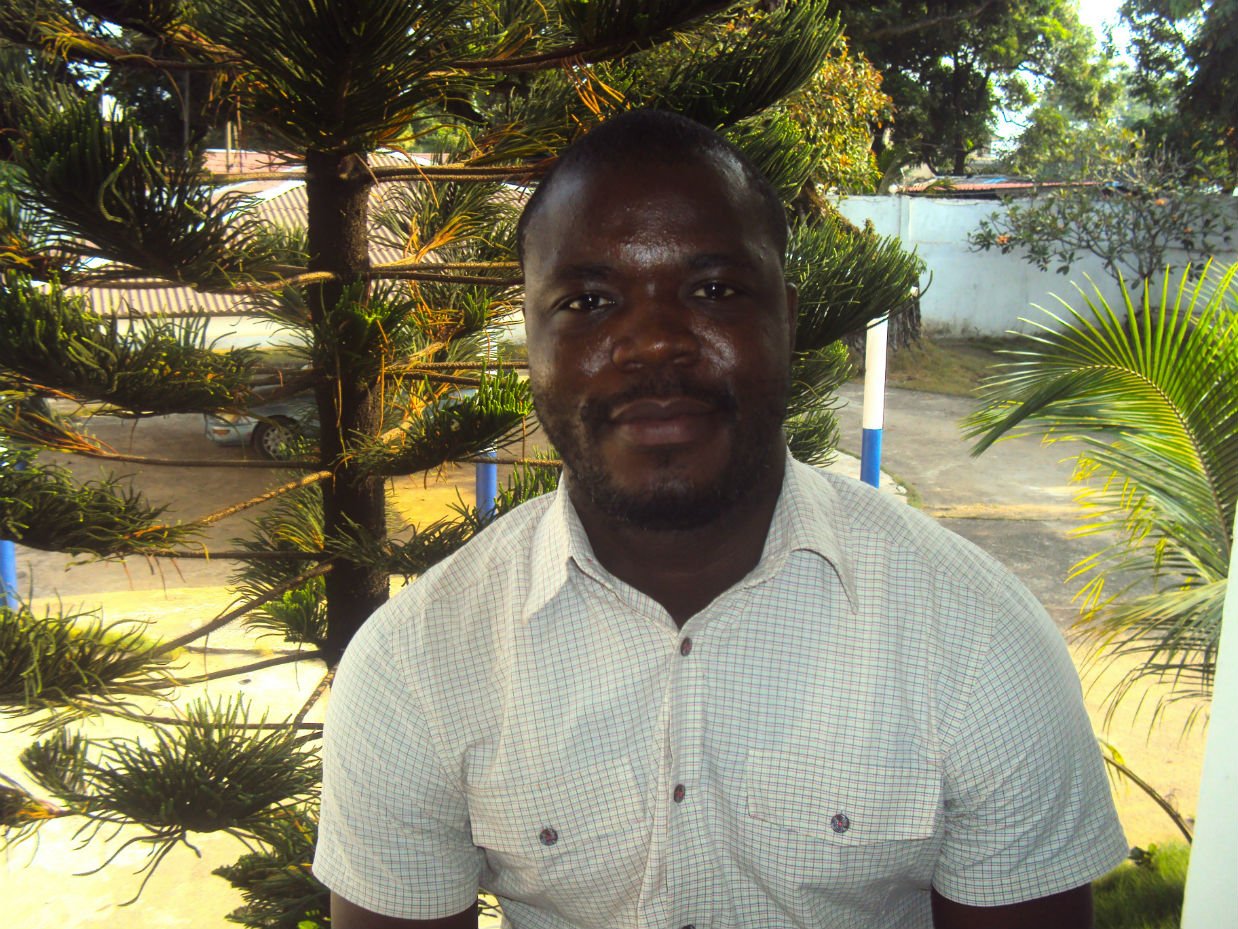 What's it like working in Liberia?
Michael Bear Kleinman: Liberia is a perfect example of a glass half-full, half-empty. From one perspective, it's incredible to see how far the country has come since the end of the war – sustained economic growth, a nascent but increasingly robust democratic system, Africa's first democratically elected female President, etc.
All of this progress is reflected in Monrovia, where it seems there's more activity and energy each year. That said, we shouldn't forget or ignore the challenges that remain – especially in terms of making sure that economic growth actually leads to more and better jobs, and that increasing Government revenues translate to better social services.
Oliver Zayzay: We have a serious job crisis in Liberia. If you're fortunate to have one, you can support not only yourself but also your family with things like school fees, rent, etc. It's a big thing to have a job in Liberia – supporting entrepreneurs, so that they in turn can create jobs, is incredibly important.
Richard van Hoolwerff: Working in Liberia is an absolute thrill. It really is a country at a crossroads. It could return to the old days with an exclusive economy, closed society and a breeding ground for civil unrest, or it could evolve into an inclusive economy, with an open society developing a critical middle class and a transparent government.
Our work in Liberia is very exciting. There is something different to focus on every day; whether it's making sure the entrepreneurs get the right coaching, developing new innovations for the Liberian context or simply establishing new collaborations with other organisations. But every day, Liberia has something new to offer. Some days it can drive me insane and test my patience to the limit, but it will also surprise me and show me characters, personalities and entrepreneurs with such drive that it makes it all worth it.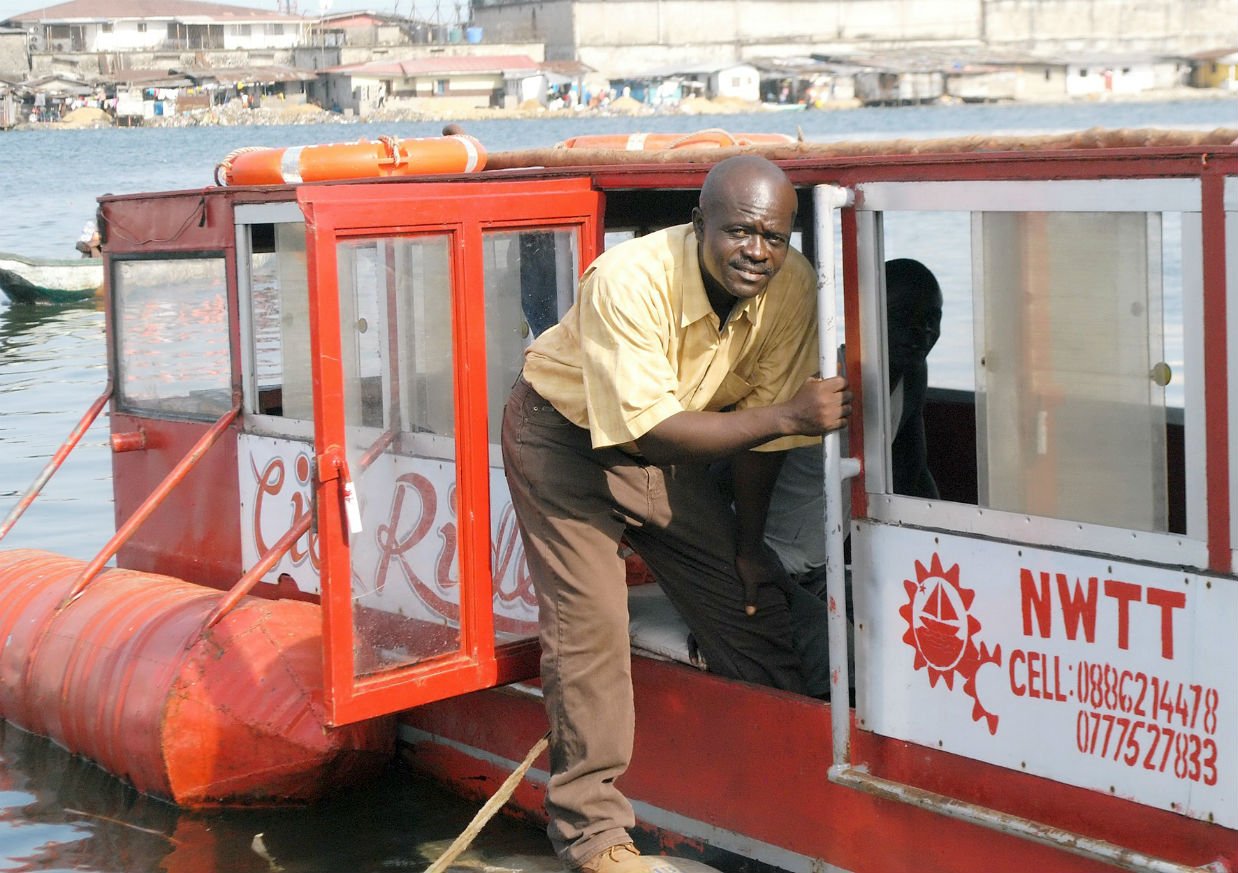 Humanity United has been incredibly fortunate to have an amazing group of partners and grantees in Liberia. Their work – and their accomplishments – give us a tremendous amount of confidence, even in the face of the challenges we face in Liberia.
What is the biggest challenge to collaboration in a country like Liberia?

Michael Bear Kleinman: Making sure that everyone is on the same page. Especially with larger projects, involving numerous different partners, it's critical to ensure that no one feels left out, much less surprised by any developments. This means constant communication, as well as a commitment to inclusion and transparency in decision-making.
Oliver Zayzay: One of the biggest challenges is a lack of trust. Parties will join together on a project but one business will feel cheated. This is one reason why businesses don't create joint ventures. And within organisations, one department often feels like the other department is not doing the work or they don't get proper recognition. Team members don't have respect for each other so it's difficult to collaborate. In fact, most Liberians don't have respect for each other. This has been the practice for a long time. Everybody wants to be above others and so there isn't respect for others in positions. This happens in the private sector, NGO, government, everywhere.
Richard van Hoolwerff: I think a level of mistrust causes challenges with collaborations, and I think that aligning interests is always difficult. That's why I'm so excited about this collaboration with Virgin Unite.
It feels all participating partners had very valuable meetings and came up with a joint programme that highlights the strength of individual organisations, and builds upon the work that is already being done.
This is exactly what Liberia and Liberian entrepreneurs need to get them to the next level.
What are your top three pieces of advice on how to collaborate effectively in a country like Liberia?
Michael Bear Kleinman:

Communicate, communicate, communicate – even at the risk of redundancy.

Being willing to accept a slightly slower roll-out/implementation if that's the cost of ensuring that everyone is on the same page.

Have patience, and be flexible.
Oliver Zayzay:

In order for us to succeed as a nation, I believe that first we need to have respect for each other, no matter tribe, colour or religion. We need to learn how to work and live together. It should be about national interest, not about those other things.

We should try to get over greed. It is one of the main reasons why business partnerships don't work – one party is concerned about getting a greater portion.
We must learn to respect women. If a woman is the boss, we shouldn't discriminate or treat her differently because of her gender.
Richard van Hoolwerff:

To be effective in general, but also in collaborations, you need to be creative; creative in how to tackle new challenges, creative in how to develop very context-specific programmes, and creative when dealing with organisations who have different objectives. Only then can you organise innovative projects that will have high impact on society.

Communication and keeping all sides informed are also crucial, as is generosity. You need to grant the other their role and their responsibility, but also give credit for their efforts.
Finally, patience and flexibility will take you far.
What one superpower do entrepreneurs in Liberia need?

Michael Bear Kleinman: I would re-frame this – what one superpower do entrepreneurs in Liberia already have? An incredible optimism and a willingness to take risks.
Oliver Zayzay: Entrepreneurs need to be focused, determined to succeed and put time and passion into their businesses. It's not just about you and paying school fees for your kids, it's about tomorrow and the future of Liberia.
Richard van Hoolwerff: Stamina and perseverance are the two characteristics that entrepreneurs in Liberia need in order to be successful. And like entrepreneurs anywhere, innovation, critical thinking and being proactive are also terrific traits to possess.
Want to support Virgin Unite's work?

- Donate – 100% of donations go straight to the frontlines where they're needed most.

- Read more about our work in Liberia: