In the latest in our series about The Future of Work, Katie McCrory explores the changing nature of leadership.
Some say being a CEO is the loneliest job in the world. Perched right at the top of that org chart, responsible for every tough business decision, knowing you can never forge true friendships with people you might have to fire the next day. You're across everything, but never fully present on anything. And when things go wrong, as they inevitably do, it doesn't matter who messed up – the buck will always stop with you.
It's no wonder the next generation of leaders are striving to do it differently. If 'agile' is the business flavour of the day – shedding desks, hierarchies, and office-based working – then CEOs are getting a piece of the action too. The sonic-boom of start-ups the world over has dismantled the image of the traditional CEO. Suits and gate-keepered corner-offices are out; hoodies and hot-desking are in.
Some businesses have been disrupting the leadership model for decades – driving down responsibility and decision-making to the lowest possible level, or 'inverting' the pyramid into upside-down business models where the board sits at the bottom. But the concept of individual leadership has undergone a more recent transformation, and it's clear that businesses with their mind on thriving are repositioning the unique role leaders can play in generating success. In short the role of CEO has moved from the one, to the many.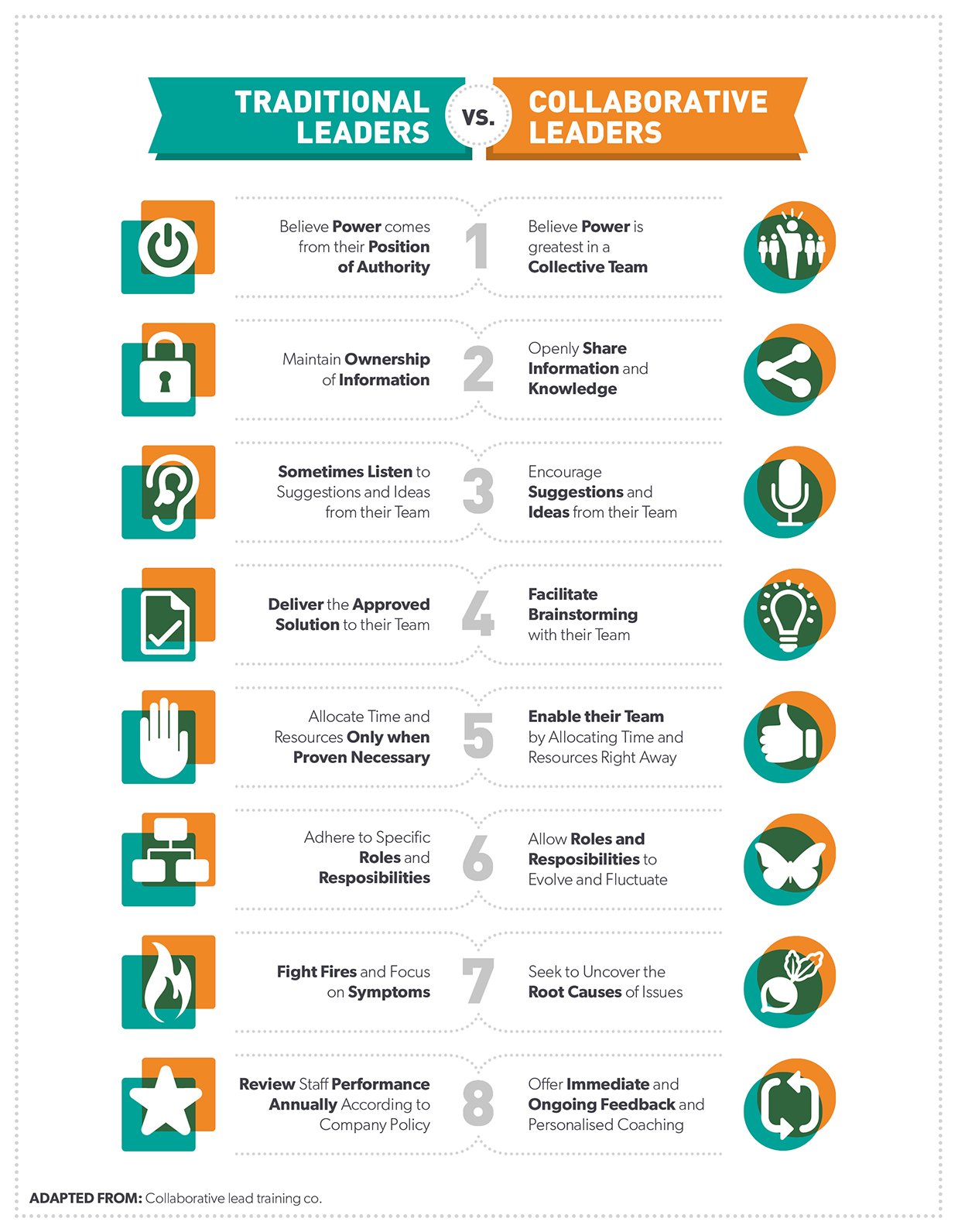 So what does tomorrow's leader look like? Here are four traits on the rise:
Part of the team. For a millennial workforce, working collaboratively is key – and that includes the chance to challenge and question the boss. Great leaders will spend time meeting their staff and really listening to what they have to say.
Admitting mistakes. Authenticity rules, and that might mean having the courage and conviction to admit lack of knowledge or making the wrong call. Humility is critical, particularly in an age of transparency and public accountability.
Multi-sector experience. Millennials are far more likely to move between jobs and sectors as they develop their career, and they'll expect their leaders to have the same breadth of experience. The journey from shop floor to CEO isn't as relevant for tomorrow's workforce.
Female characteristics. It's still a shocking truth that 5% of Fortune 500 positions go to women, but the evidence shows that businesses benefit enormously from behavioural traits often considered to be female, such as emotional intelligence, diplomacy and complex social skills. Women make great leaders.
Above all, leaders must unite hearts and minds. Increasing demands for businesses to show their values, lead with purpose, and demonstrate how they can be a force for good mean that business leaders would do better referring to their own moral compass than their MBA textbook.
Or as Richard Branson said, "To me, business isn't about wearing suits or pleasing stockholders. It's about being true to yourself, your ideas and focusing on the essentials."
Read more articles in The Future of Work series.
To read more about the future of work, check out the B Team's New Ways of Working report.