Nestled between London's busy A40 and Little Venice canal network, the 1960s-built concrete Battleship Building is full of rock n' roll attitude and character. The perfect place for the home of Virgin.
When Virgin Management Limited (VML) – the investment and brand licensing office at the heart of the Virgin Group – moved out of its old office premises in Brook Green, Hammersmith it took a bold decision to slim down. Overnight, the physical office space it occupied fell by more than 40 per cent, to 14,500 square feet.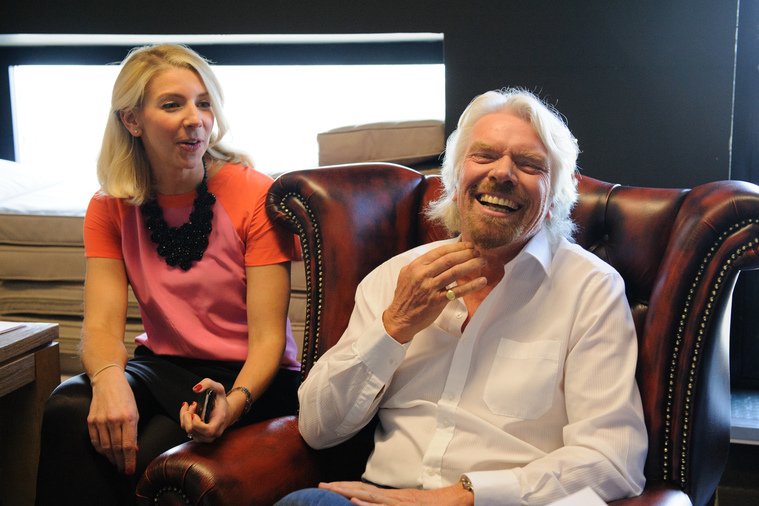 Image from Virgin.com
It was a conscious decision – or a 'leap of faith' as Ali Jannergren, VML's property manager describes it – designed to do two things: To reduce the company's environmental footprint, and to improve productivity and well-being of employees – something that would stimulate creativity, foster innovative thinking, boost work-life balance and improve collaboration among the nearly 200 staff in the building, who not only work for VML but also Virgin StartUp and Virgin Unite.
And it has been doing just that in ever since the business moved into the former transport terminal building in 2013. In fact, VML recently picked up a SKA Gold rating (the RICS-operated assessment tool for establishing just how sustainable a building is) in recognition of its office fit-out and the way the building is being used.
Image from Virgin.com
So, what has been achieved?
By moving from Brook Green (a draughty old schoolhouse composed of four different and disconnected buildings with poor insulation) to the recently-refurbished Battleship (with its smart heating and lighting controls, and triple glazing), the business has reduced its electricity spend by 61 per cent.
During that move, not one piece of furniture was thrown into landfill. Chairs, desks and other office equipment was either upcycled for use in the Battleship, or sold to the new tenants coming in.
Staff computers, using 'thin client' technology, consume around 80 per cent less energy. In the toilets, flow aerators have been fitted to the taps reducing water use by 75 per cent.
In the canteen, VML has consciously chosen healthy, local and sustainably-sourced menu items, using Red Tractor, Marine Stewardship Council, Rainforest Alliance and Fair Trade-labelled produce.
So, what tips does the team at VML have for other companies looking to reduce their environmental footprint?
Well, because VML is a tenant in the Battleship Building, it is crucially important to build a good relationship with your landlord to work in partnership at making changes to either the fabric of the building or the way in which it is run, Ali says. VML is currently working with the landlord to source green energy once its existing contract comes to an end next April.
It is also important to bring all staff on the journey, by engaging with everybody properly and making them feel a part of the project. Whether it's installing Dyson Airblade dryers in the bathrooms to save 225,000 paper towels a year, or giving everybody an office mug to save some 80,000 paper cups a year, all of the changes affect employees one way or another.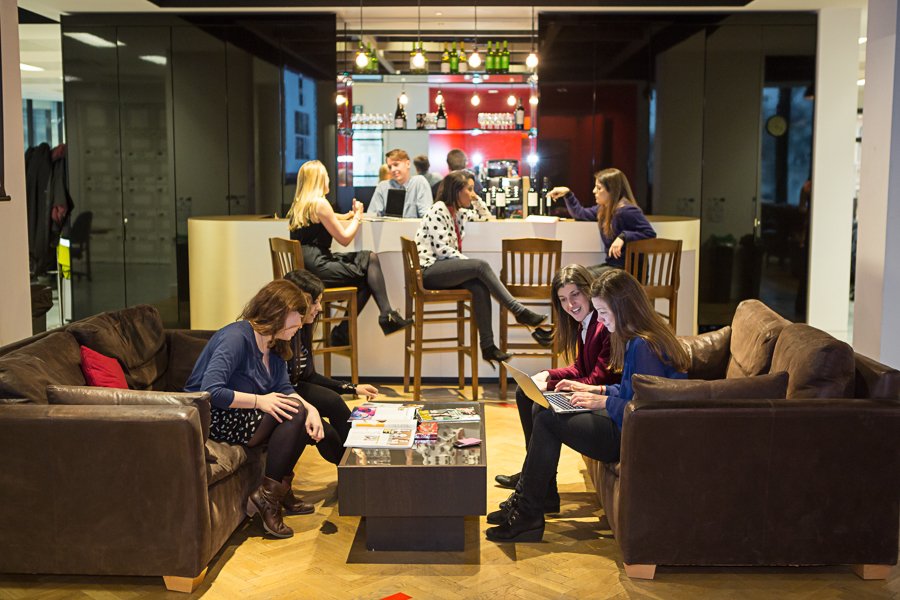 By shaking up the layout and design of the building – by the architects Spacelab (just think New York-warehouse apartment chic) – a culture of joint-working has been created. All staff 'hotdesk' and departments can more easily share information and ideas because "the walls have been broken down".
Image from Virgin.com
Noise can be an issue in the open-plan offices, Ali admits. But this is being overcome by the creation of 'quiet zones' and call booths for private conversations.
The new workplace is also encouraging staff to behave differently. With less parking spaces (reduced from 20 at Brook Green to just seven) and Paddington Station on its doorstep, more people are walking or catching public transport. And by centralising recycling stations (nobody has a bin under their desk), people are being more careful about how much 'stuff' they use. "We are a big family here at the Battleship – and as with any big family, there will be issues," Ali says. "But it's about reminding people to be mindful of each other."
​– This is a guest blog and may not represent the views of Virgin.com. Please see virgin.com/terms for more details.
Read more from our climate change content series as we explore everything you need to know in the run up to Paris 2015.