The wakeup call we've all been waiting for.
Virgin Hotels has arrived and we're here to wake up the world with smarter alternatives for travelers. For years many hotels have provided services and facilities that are tired and lack excitement, customers are being nickel and dimed and the most basic comforts are being ignored. But that has all changed now.
Each hotel will intermix a passion for food and beverage, music and culture, fusing along with the local landscape and providing a vibrant and inclusive environment for travelers and locals alike. Virgin Hotels Chicago is now taking reservations, with New York, Nashville and others to follow.
No Nickel & Diming. OR SURPRISE FEES.
Free Wi Fi without bandwidth restrictions
No cancellation fees
Early check-in or late check-out without penalties
Free daily social hour for hotel guests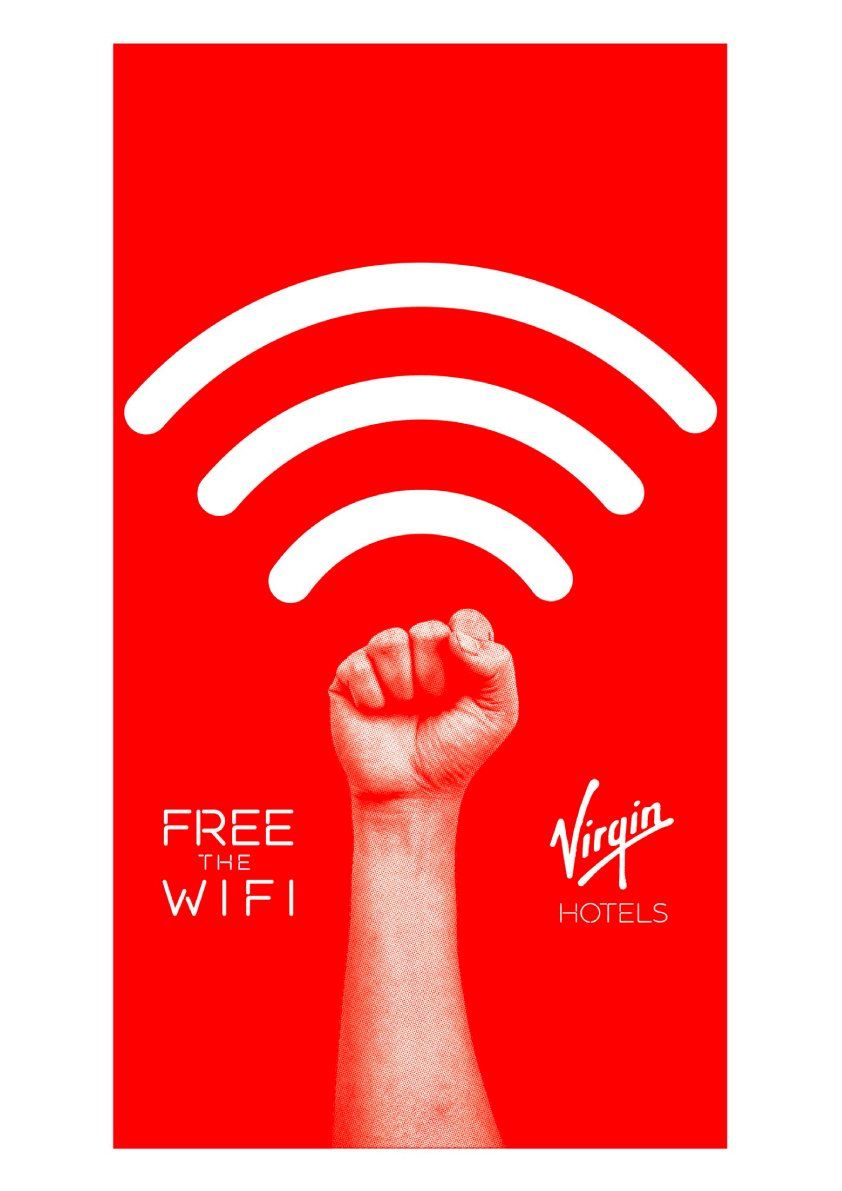 Minibars stocked at street prices.
Healthy and naughty drinks and snacks without paying an arm and a leg; only fair prices. And all stocked in our red mini SMEG.
Don't call it a room.
Calling them rooms is like calling the Space Shuttle an airplane. Our groundbreaking Chamber design combines the hallway, closet, and bathroom into one luxurious Dressing Room area, while Privacy Doors close to create a personal Lounge, ideal for working, recharging, and playing. Everything you would normally expect in a suite is here, plus a few surprises.
A Second peep hole
We focused on how a room works, not just how it looks. And ours works twice as hard – creating two lifestyle-focused rooms in one: the Dressing Room and The Lounge – separated by a sliding set of privacy doors, complete with a second peep hole.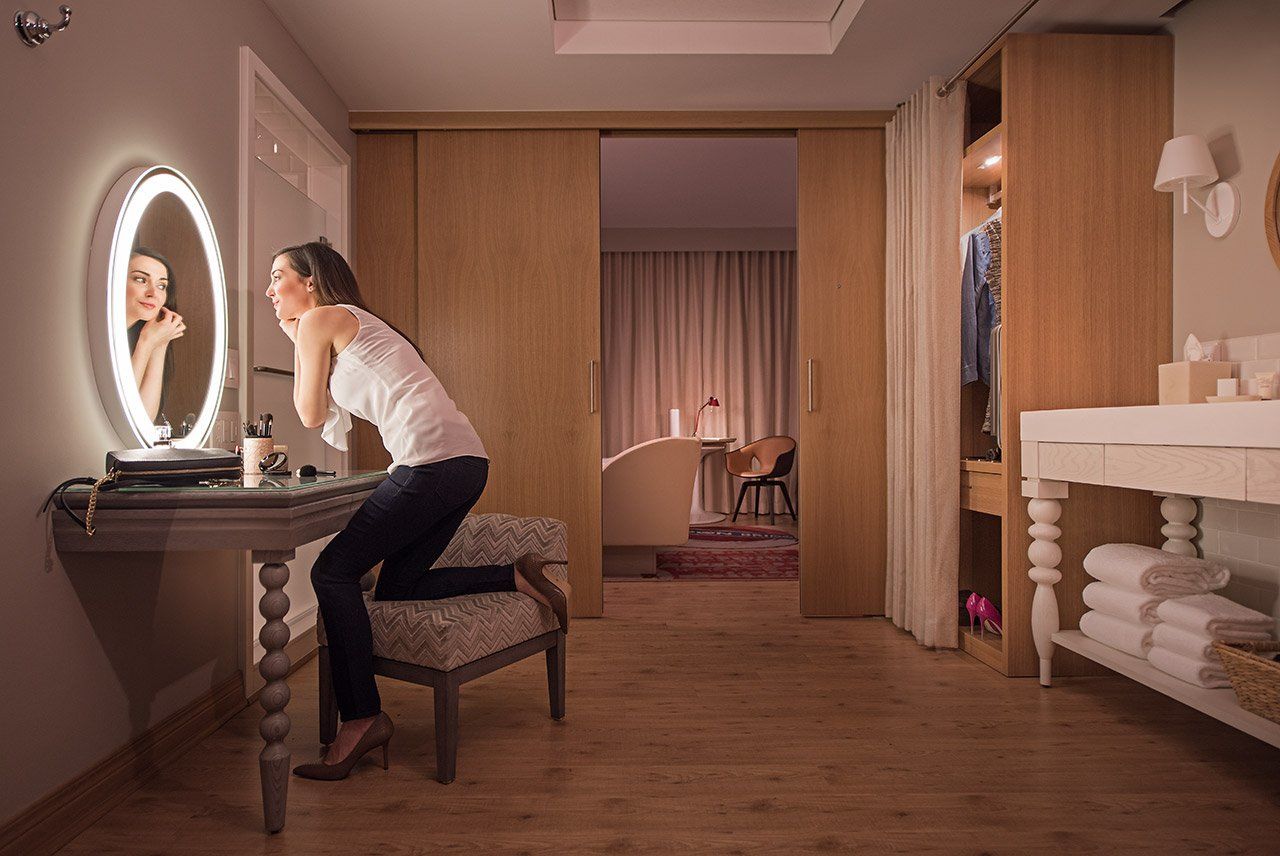 Beds that do tricks.
Our one-of-a-kind patented Lounge Bed features an ergonomic headboard and erectable footboard that allows for a multitude of, ahem, positions. Work comfy, lounge lavishly, and rest like modern royalty. #BBE. Best Bed Ever. Of course!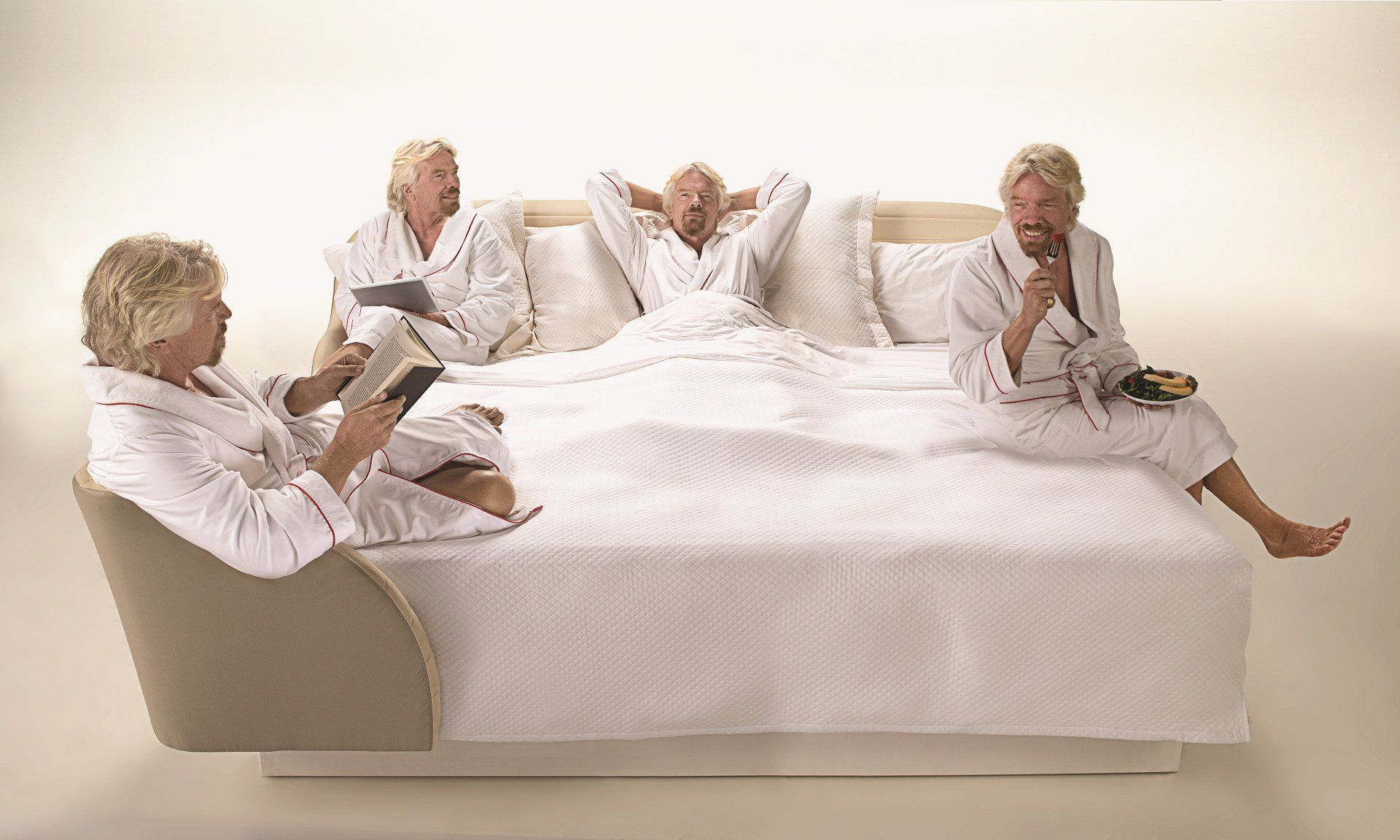 A hotel in your pocket.
Book a room, order room service, control the climate, make dinner reservations, even live chat with your concierge and other guests. All this (and much more) with your personal comfort assistant LUCY™ - our mobile app. Ask for anything, really.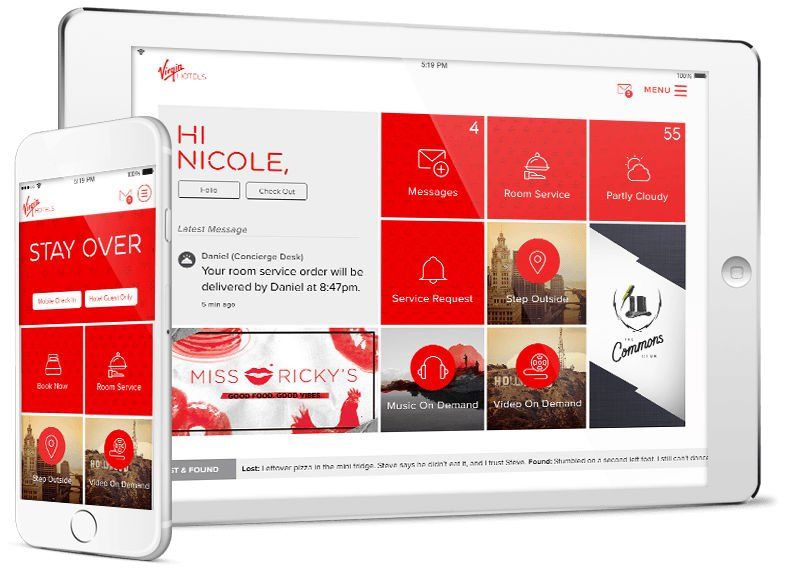 The Commons Club.
A bold new vision for the modern day social club – born from the same entrepreneurial spirit that built Sir Richard Branson's empire of fun. And unlike the stodgy exclusionary clubs of the past and present, here we toast to exclusivity for all.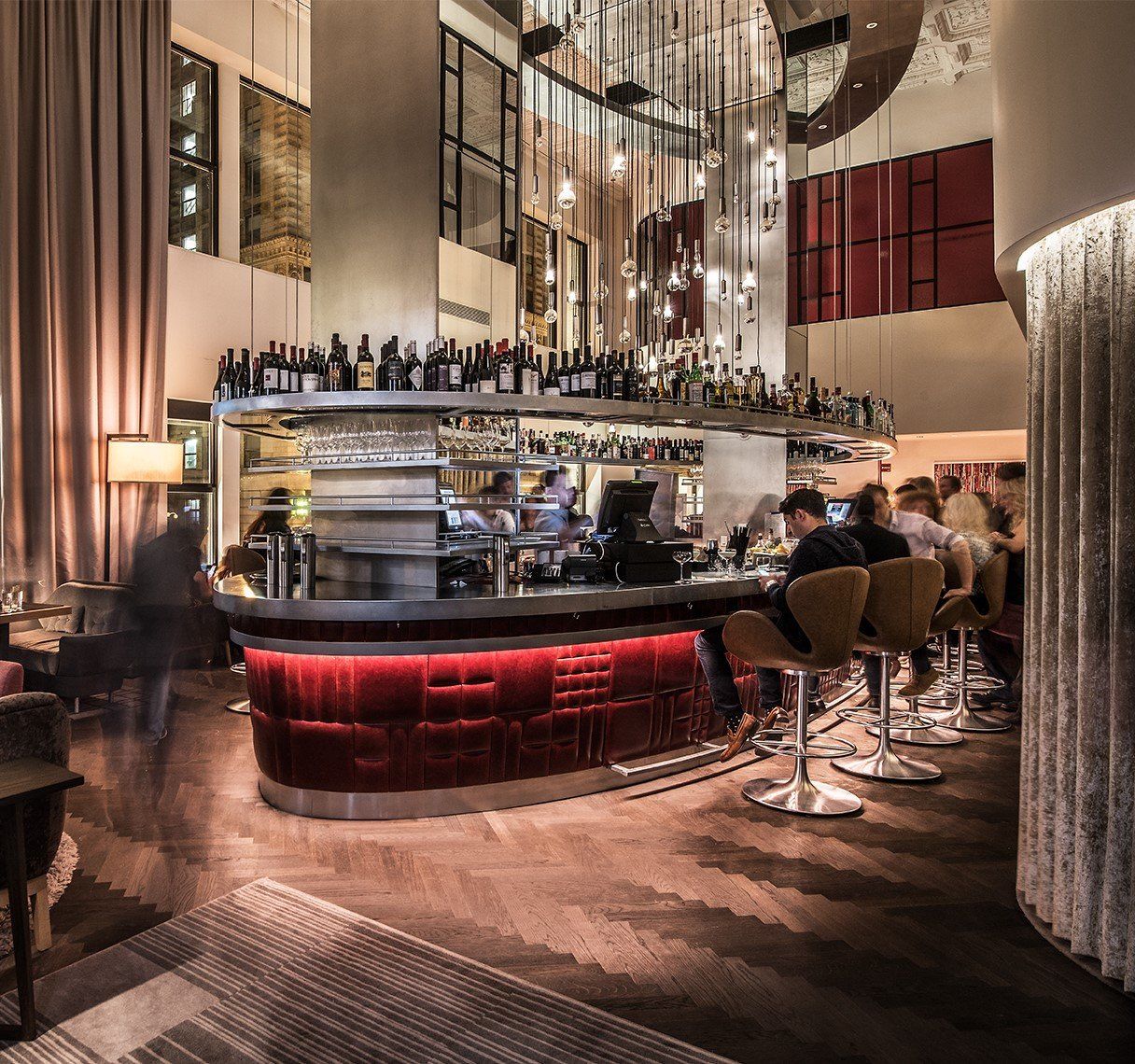 Get in The Know.
Why you ask? Because who doesn't want a mini fridge stocked with your favorite chasers, or a Chicago-style dog treat for your puppy? Giving you preferential treatment that fits your style is what being in The Know is all about. We've tossed aside the typical hotel rewards game. In its place we're rewarding you with exactly what you want – all you need to do is tell us.
This is your hotel; run it as you wish.
For more information about Virgin Hotels