I was shattered to read about President Trump's announcement to scale back two spectacular national monuments in Utah – Bears Ears and Grand Staircase Escalante – by more than two million acres.
This decision means that an area several times the size of Yosemite National Park could soon be overrun by mining, drilling, and logging operations that will do irreparable damage to some of the most precious and beautiful stretches of land the US has to offer. Native American sacred sites, places of enormous archaeological significance, and areas that are currently open for hunting, fishing, hiking and outdoor recreation are at risk of being permanently lost.
The President's announcement in Salt Lake City followed a review of 27 national monuments designated by previous presidents under the Antiquities Act. While only two monuments have been singled out for reductions for now, conservationists and local activists fear others could soon follow, including marine-protected areas. I worry that we may be witnessing the beginning of a systematic erosion of protections that have been so critical to the preservation of America's natural splendor.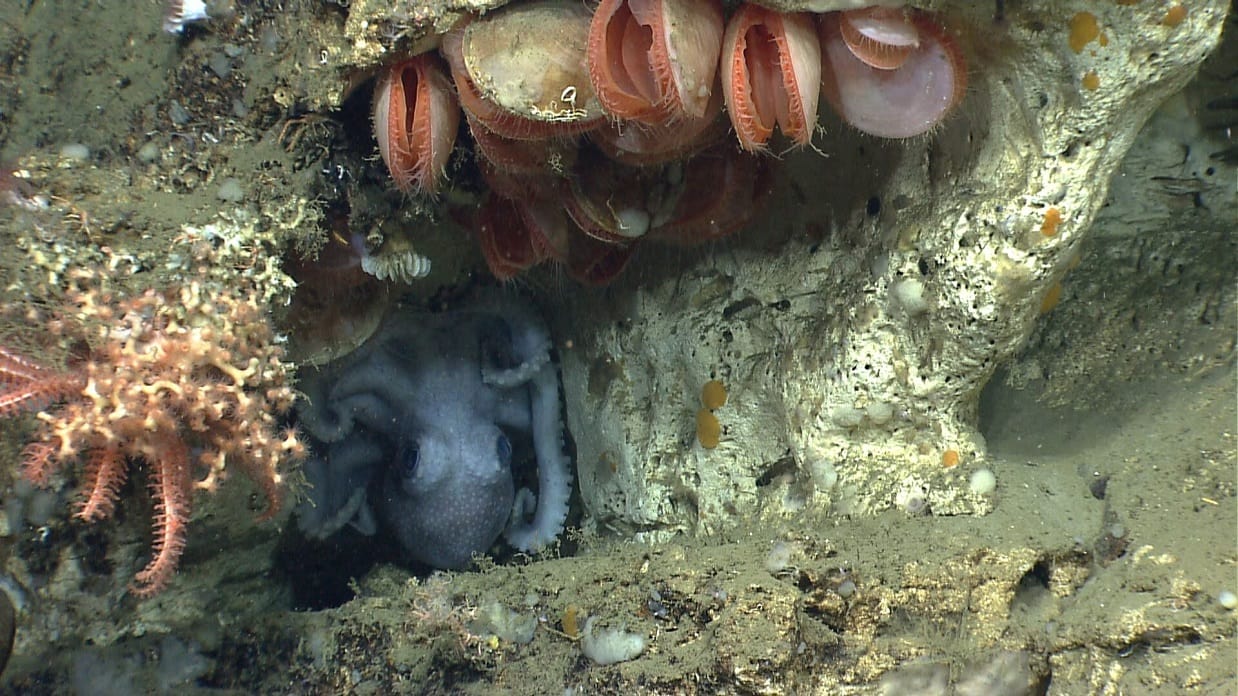 Image from Northeast Canyons 2013 Science Team/NOAA Okeanos Explorer Program
President Obama's designation of the Bears Ears National Monument last December, a masterpiece of public policy prose, expresses beautifully why millions of visitors every year have come to love and cherish America's National Parks and Monuments: "From earth to sky, the region is unsurpassed in wonders. The star-filled nights and natural quiet of the Bears Ears area transport visitors to an earlier eon. Against an absolutely black night sky, our galaxy and others more distant leap into view." All of this is to be put at risk for the fleeting promise of what may be buried beneath? It appears as anachronistic as opening coal mines or building border walls.
National monuments are #MonumentsForAll Americans, and are also enjoyed by thousands of foreigners, like yours truly. This announcement will not only destroy these gifts to future generations. It will almost certainly have a devastating impact on local economies dependent on tourism, result in the destruction of important archaeological sites and scientific resources, wipe out invaluable Native American heritage and put access to public lands at risk. As John Muir, the "Father of the National Parks", wrote in 1911: "When we try to pick out anything by itself, we find it hitched to everything else in the universe." This attack on National Monuments is no less than an attack on the delicate balance of life on our planet.
Thankfully, the government's move has met some fierce opposition, from environmental groups and companies such as Patagonia to the Navajo Nation and other Native American groups. Their efforts to challenge the rollback in court deserve all the support they can get.
Head over to Monuments for All to learn how you can take action.