We have just experienced a night of howling wind and rain as Hurricane Irma edges ever closer towards us on Necker and the British Virgin Islands.
Richard Branson on Necker Island in 2014. Image from Virgin.com
The strength of this hurricane is unheard of. I've just been reading reports from the BBC that the winds will sustain 185mph with gusts over 200mph.
The atmosphere is eerie but beautiful. Everyone is willing the eye of the storm to veer away from the BVI in these last few hours. As I wrote yesterday, our main concern is safety, for everyone here and for all the people in the BVI and in the path of the hurricane.
Image from Virgin.com - Playing Perudo the night before the storm
All of us slept together in two rooms. I haven't had a sleepover quite like it since I was a kid. Strangely, it's a privilege to experience what is turning into possibly the strongest storm ever with such a great group of young people.
We were listening to the parrots in their boxes in the next room chattering away. Watching the tortoises congregating together, as if they sense what is coming our way.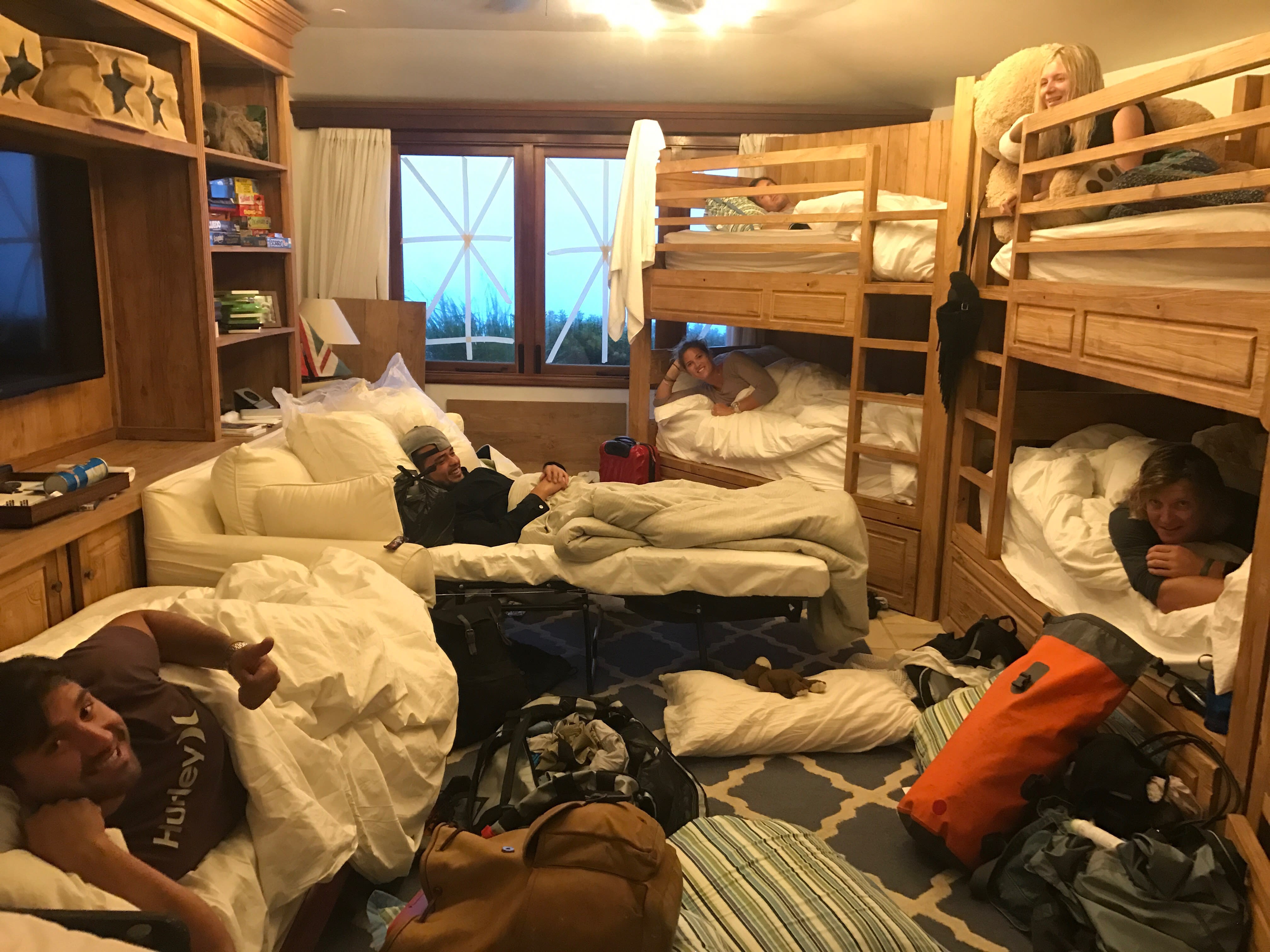 Image from Virgin.com - Some of the team resting last night after packing the island down
We are expecting to get the full force of the hurricane in around five hours' time, when we will retreat to a concrete wine cellar under the Great House. Knowing our wonderful team as I do, I suspect there will be little wine left in the cellar when we all emerge.