It's easy to criticise Reading Festival for the lack of girls on the bill in 2015. And when Crack In The Road posted their version of the festival flyer yesterday; having removed all of the male only bands on it, it made for some really interesting reading. It was bare. Scant. Barren even, and told one hell of a story...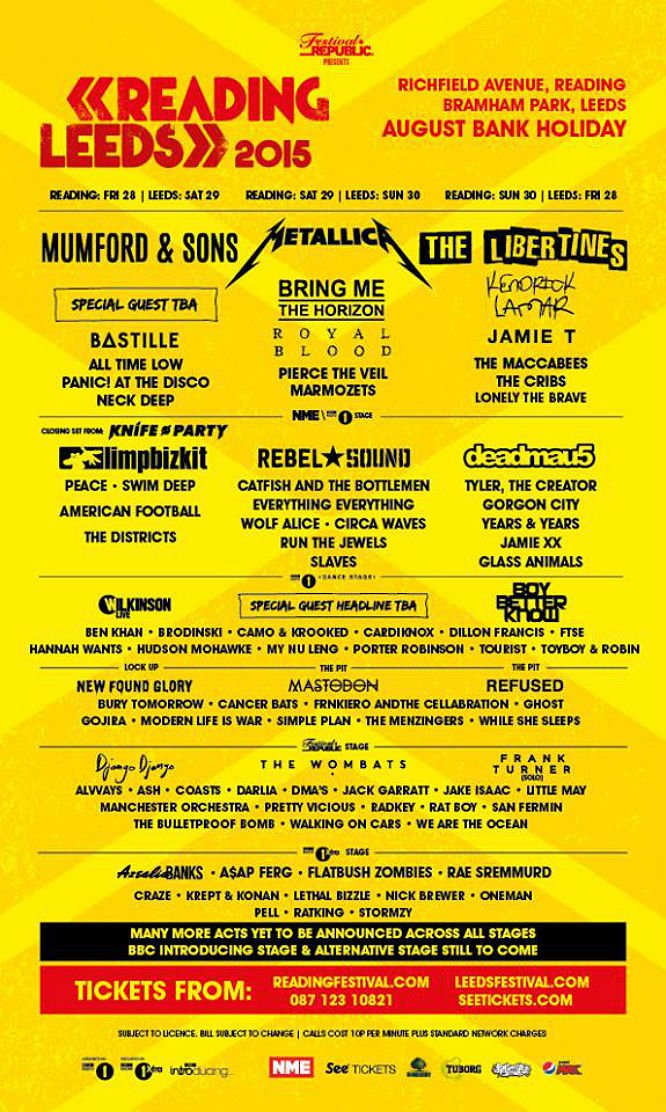 The full Reading and Leeds 2015 line-up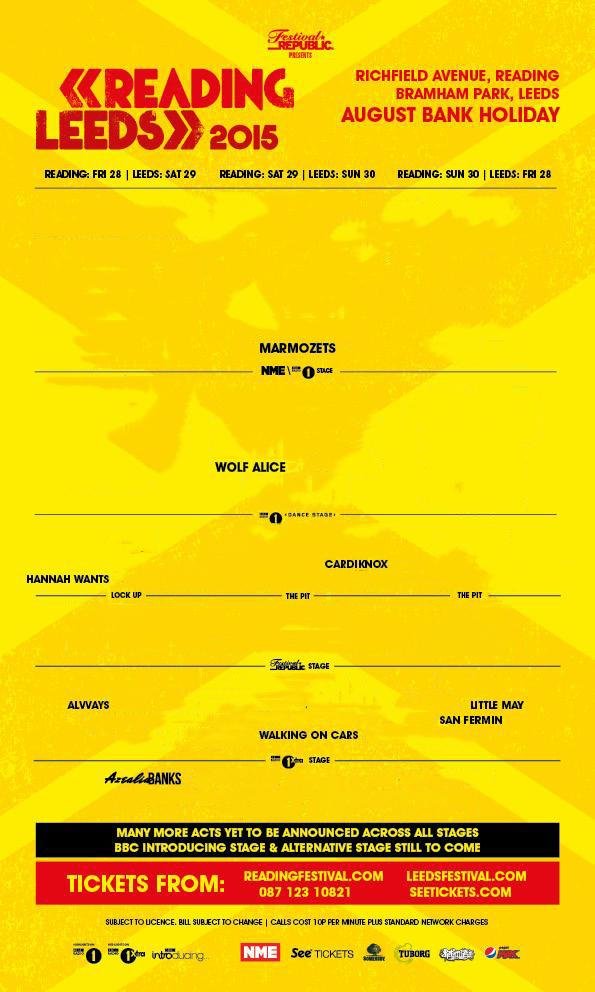 But as Twitter got on its high horse once again calling out the despicable sexism of Reading and Leeds – I can't help but think that it's all too easy to blame a symptom, rather than a genuine cause. Sure, everyone can call out a list of bands with girls in that they think should damn well be playing:
Sleater Kinney, Pins, Paramore, Fight Like Apes, Hinds, Soak, Joanna Gruesome, Johnny Foreigner – there, there's some of mine off the top of my head…
But by not booking these acts, I don't think Reading's being inherently sexist. Is it? First up, there are the intricacies of booking – avails, exclusivity deals, agreeing fees and all that jazz. But most importantly, isn't this that something that manifests itself through the industry? Isn't this a symptom of something that goes way further back than the organisers of the UK's premier rock festival?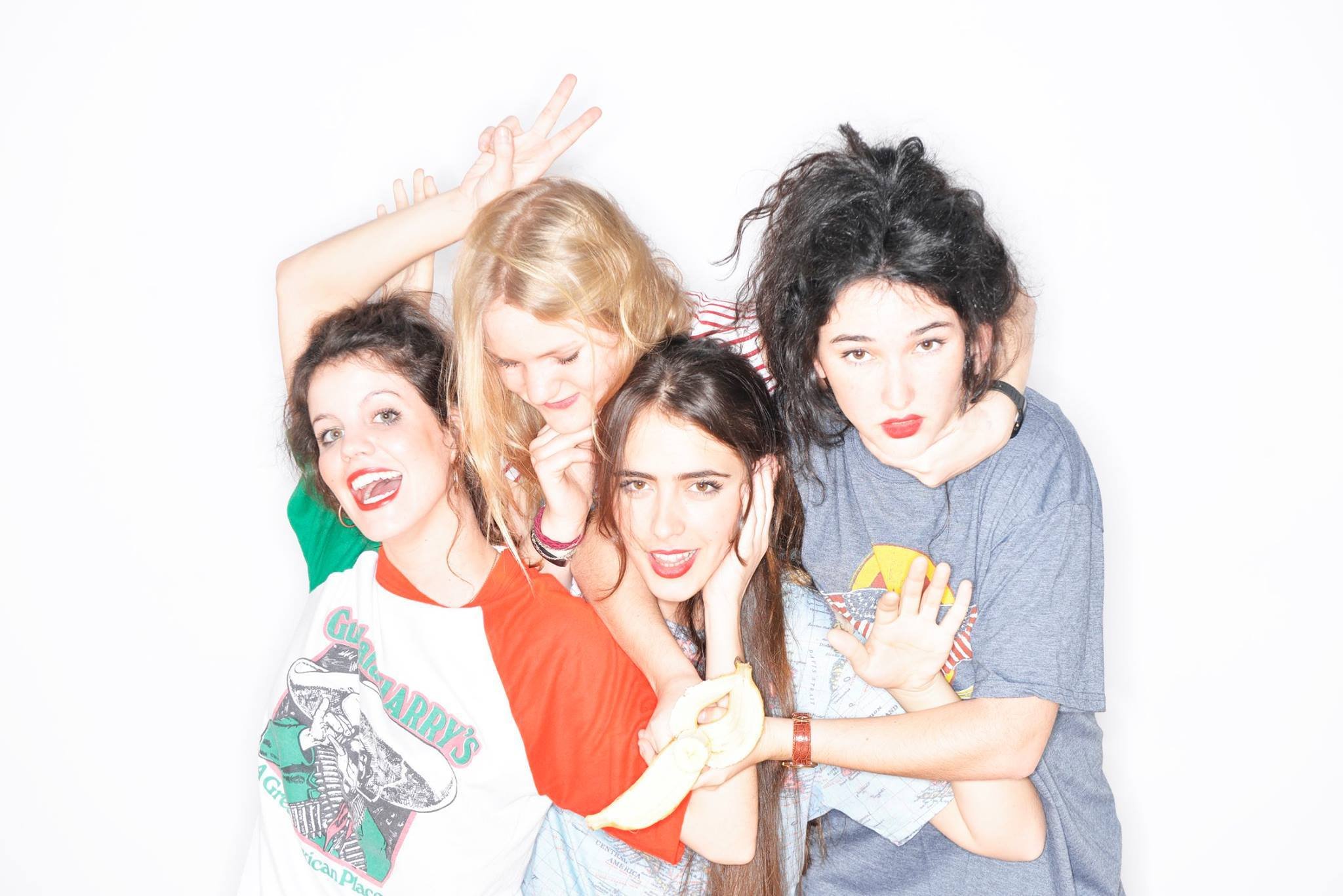 Image from Hinds on Facebook
And by hammering isolated organisations, we risk exacerbating the problem even more. Imagine how awful it would be if festivals had a 'female quota' they had to run to – it would be embarrassing for everyone involved, and ratchet apart equality in music even more. "Hey we need to book some more girl bands for this one" – oh god, it's a skin-crawling possibility!
If Reading could be criticised for anything, it's not being savvy enough to recognise the situation that we're in – as a recent Gigwise interview with the owner of the Reading & Leeds Festivals, Melvin Benn shows…
He says: "There has been an historic lack of opportunity for young women to get into bands and I think that has disappeared now. It's never about the gender of the band, it's about the quality and I think increasingly female bands, female-fronted bands, entirely female bands, mixed bands…they're just forever on the increase now. Gone are the days where a band was four guys. It's genuinely gone."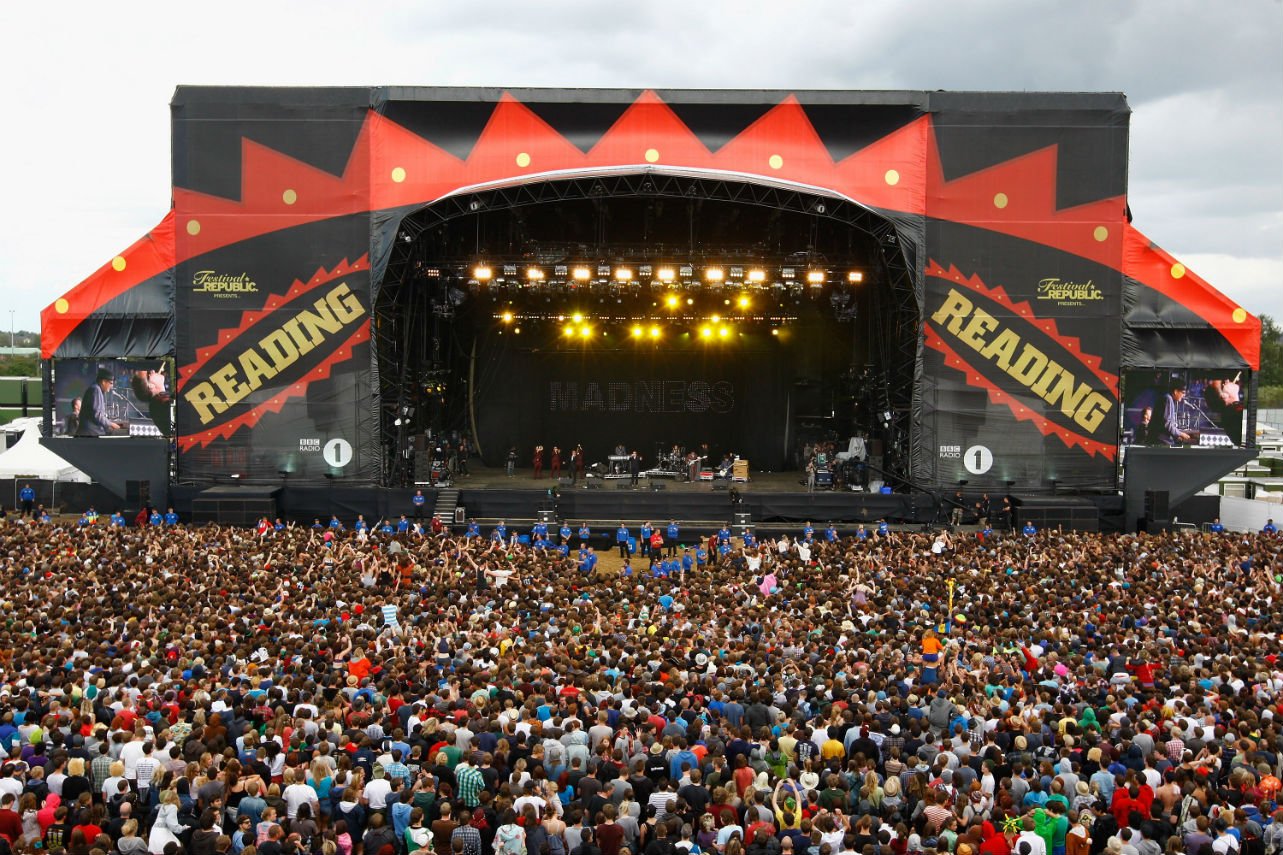 Because as this line up shows, those days have not gone, and if you don't think Reading Festival are sexist (which I'm absolutely sure they're not) then this 90% male dominated split shows that 'those days' very much remain! But all of us have to think about where to address our ire.
Surely the very point of these huge festivals is to book a pretty fair reflection of the bands that people are talking about, reading about and listening to in mainstream popular culture?
I've always considered myself to be inherently not sexist, but when I look at our roster, we only have around 25 to 30 per cent of bands with girls in them. I checked our demo pile from last week, and we're looking at more like 20 per cent. I've been listening to BBC Radio for the last couple of hours and there have certainly been more bands with boys than girls broadcast. Isolated figures perhaps, but there's an issue that goes far beyond the obvious here.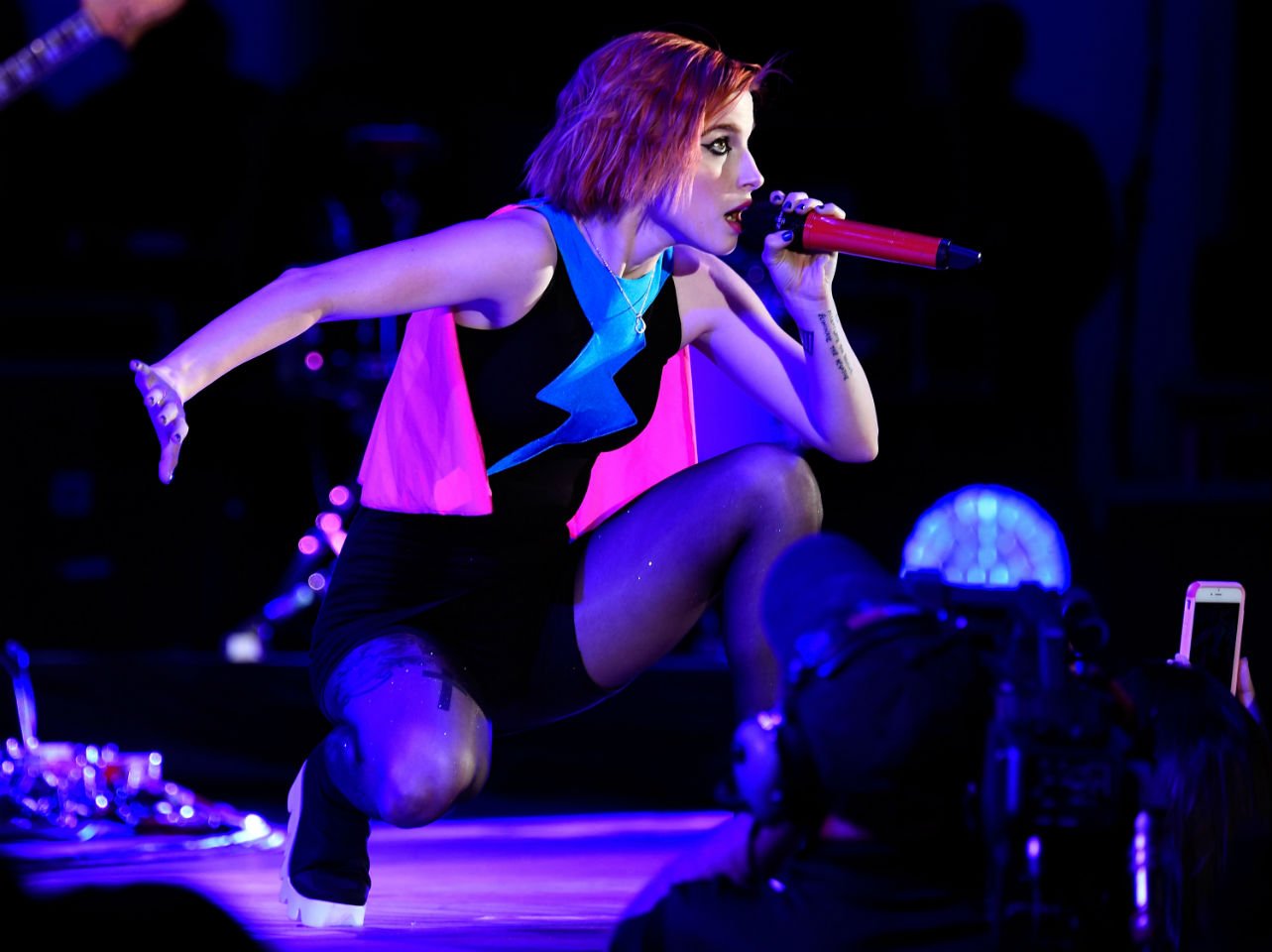 For me it starts with the whole perception of a girl in a band, starting with the difficulty of being recognised as an equal, and secondly with that ludicrous situation that a certain proportion (albeit a reasonably small proportion) of the mainstream media still subscribes to, objectifying singers and bands – or calling them out as 'girl' bands in the first place. They're not girl bands, they're bands. And Hayley Williams from Paramore isn't a really fit singer; she's just a fucking good singer (I could go on, but you get my point).
The Crack In The Road poster was an inspired insight, and opened up the debate. We just need to make sure that we take a look at the deeper issues here, and make sure we don't martyr a festival for absolutely the wrong reasons. Battling with sexism in music needs way more than this off-the-cuff 800-word blogpost to spark any form of change, and there are many people way better served to talk about these issues than me. But I think it's important we keep in mind the wider issue rather than focussing on these one-off observations.
This is a guest blog and may not represent the views of Virgin.com. Please see virgin.com/terms for more details. Thumbnail from gettyimages.