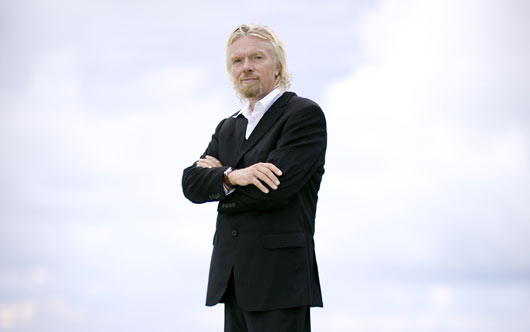 Is Richard Branson in Casino Royale? Now there is a question many people often ask. As the picture below proves - the answer is yes.

Richard Branson is in Casino Royale, the first James Bond film to feature Daniel Craig as the international super-spy.


Richard Branson has previously spoken of his love of James Bond films, stating that if he could be a superhero then he would choose to be the spy previously played by the likes of Roger Moore and Sean Connery.


Back to the film - Richard Branson appears in Casino Royale in a cameo role, where he is frisked at Miami airport.
Virgin Atlantic planes also feature in the film, which Craig followed up with the successful Quantum of Solace.

A big film fan, Richard Branson also features in Around the World in 80 Days. He plays a hot air balloon operator fitting thanks to his history of daring adventures and the Virgin Balloon Flights business.


His film cameos don't end there though Richard Branson is in Superman Returns too, playing a space shuttle pilot in a nod to his Virgin Galactic aspirations.


On the small screen, Richard Branson has been in Friends, Goodness Gracious Me and even Only Fools and Horses.


Greg Rose