I'm so pleased to see Virgin StartUp announce a brilliant commitment to fund just as many businesses founded by women as men by the end of 2020.
By levelling the playing field in this way, they hope to set an important example to all investors looking to support entrepreneurs across all industries.
Image from Virgin StartUp
I've always been fascinated by entrepreneurship and what it takes for the human mind to spark a brilliant idea and turn it into a business. Unfortunately though, it's concerning to hear about the barriers facing women entrepreneurs, in the UK and beyond. The UK government recently announced a review into the challenges that women face in starting and growing a business after statistics found that only one in five British businesses is run by a woman.
Closing this gender gap presents such a huge opportunity and could generate a staggering £250 billion to the UK's economy. In such turbulent economic and political times, women founding businesses could be one of the greatest economic opportunities of our generation.
It's really encouraging to see the conversation around this issue evolve and the gender gap in start-up funding being addressed. Women should have the same opportunities and support to start a business and thrive.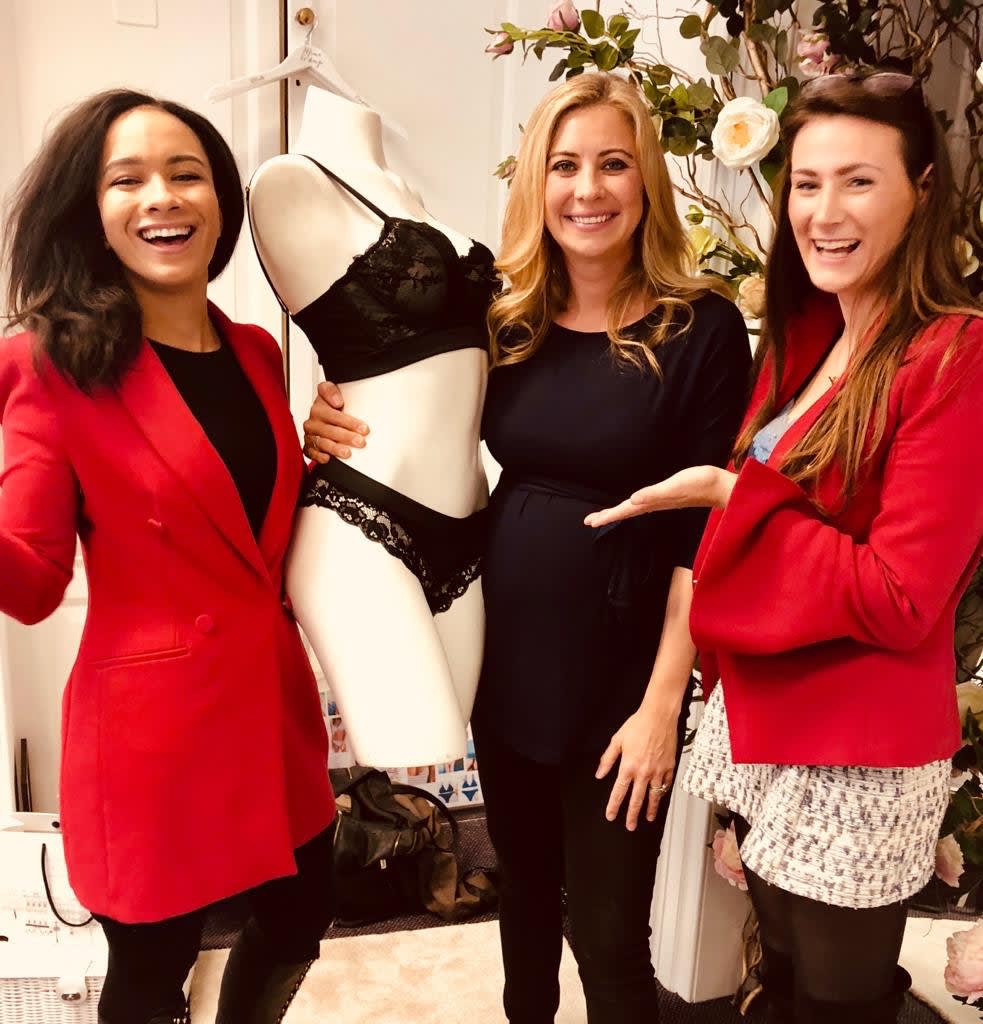 Currently, 41 per cent of the entrepreneurs that Virgin StartUp funds and supports are women. This is double the national average and it's encouraging to see them go a step further today, set a precedent for all investors and hopefully create an industry-wide shift. In my mind, the most important part of the Virgin StartUp initiative is that it goes beyond funding to include a whole range of support including specialist business advice, guidance and mentoring. To truly close the gap, it's vital to understand and address the core barriers that women are faced with all throughout their start up story and look at ways to support them. Childcare was listed as the number one barrier currently faced by women in business, so the Virgin StartUp strategy will include online courses to allow women remote access masterclasses and the ability to upskill form home.
Image from Virgin StartUp
Over the last year, I spoke to a few really inspiring entrepreneurs who told me about some of the challenges they face as women trying to start a business and secure investment. One of the most resonating stories came from the founders of Attollo – a lingerie company that promotes body positivity and women empowerment through their D+ lingerie products. As young women with D+ cup-sizes, they noticed a gap in the market for lingerie that wasn't frumpy and dated but made women feel good, while still supporting them in all the right places.
As Fleur and Alice approached predominantly male investors, they had to get creative to ensure the investors understood the need for their product. As men, they would have never experienced the pain of an ill-fitting bra or understanding the effect it can have on your confidence. Tapping into their creative and entrepreneurial spirit, Fleur and Alice overcame this barrier by asking a potential investor to wear a pair of shoes two sizes too small while they delivered their pitch. The tactic worked as Fleur and Alice secured the investment that very day.
I'm so excited to see the steps being made to break down these barriers and give women starting businesses the opportunity to thrive.
What changes would you like to see occur in this space? I'd love to hear your thoughts.