What a welcome for Virgin Hotels Chicago. From tucking a special guest into bed (more on that later!) to meeting some of the city's most promising entrepreneurs, from celebrating with all of the staff to throwing the kind of party only we know how, we launched our very first hotel in true Virgin style.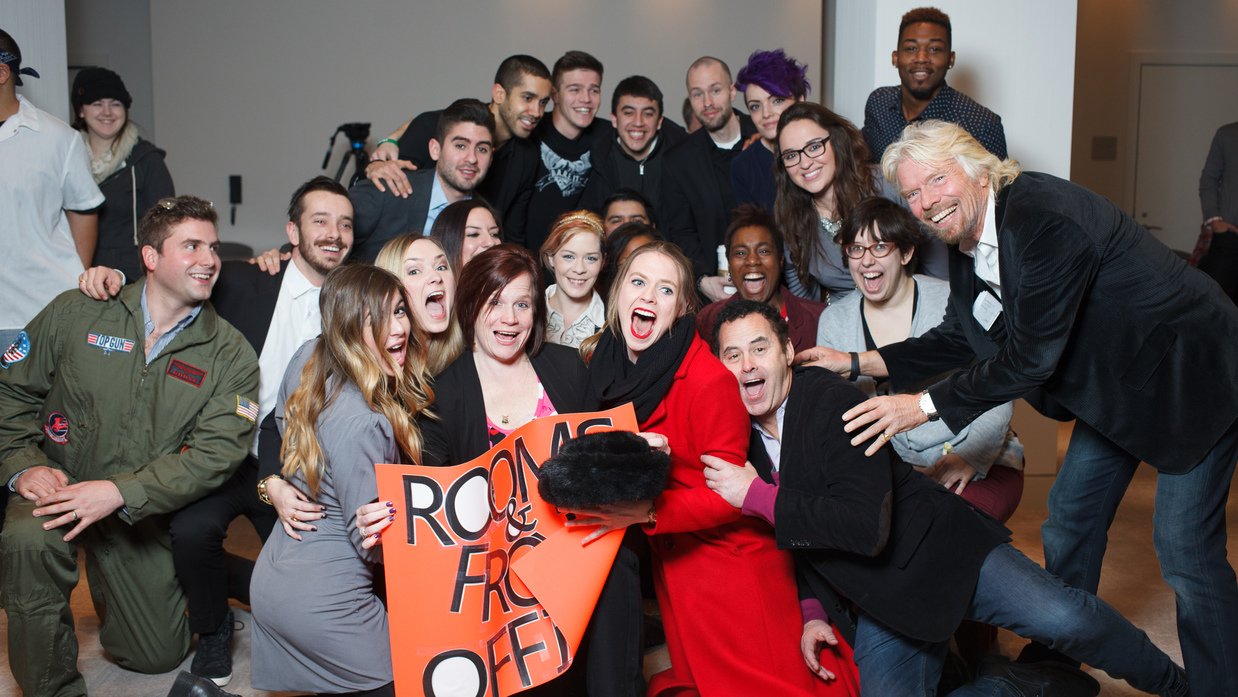 Image by Virgin Hotels
I was only supposed to arrive into Chicago ready for the launch yesterday, but couldn't resist dropping in at the start of the week to get a sneak peak and surprise my wife Joan, who has already fallen in love with the hotel. When she asked the team to show her the special patented beds, I hid in the room and surprised her by jumping on the bed!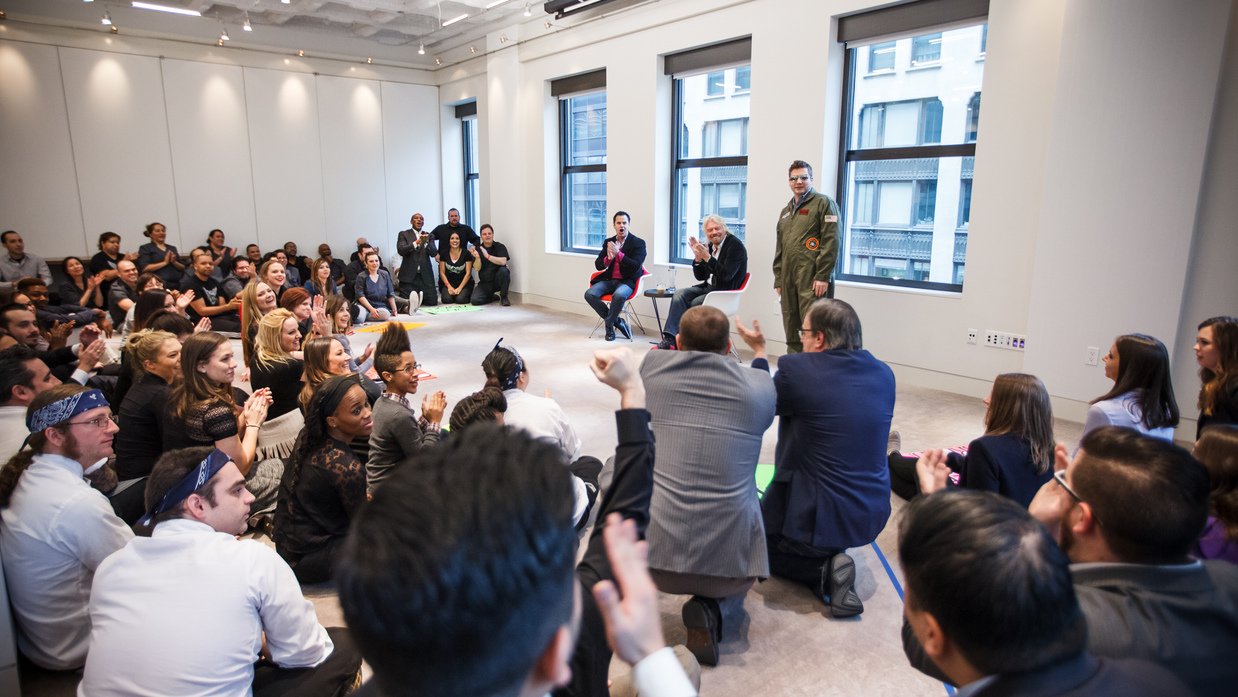 Image by Virgin Hotels
On to launch day, and after chatting with some of the press I was lucky enough to meet every member of our team, from engineering to finance departments, service to sales teams. We had a Q&A with yours truly and Virgin Hotels' brilliant CEO Raul Leal, but it wasn't the kind of event you would expect.
We turned it into a team rally, with a special introduction from one of the rooms team who goes by the nickname of Goose – he went full Top Gun to mark the occasion. When it came to photos, I couldn't resist pushing Raul over, or posing with Amanda, the team member with the best haircut.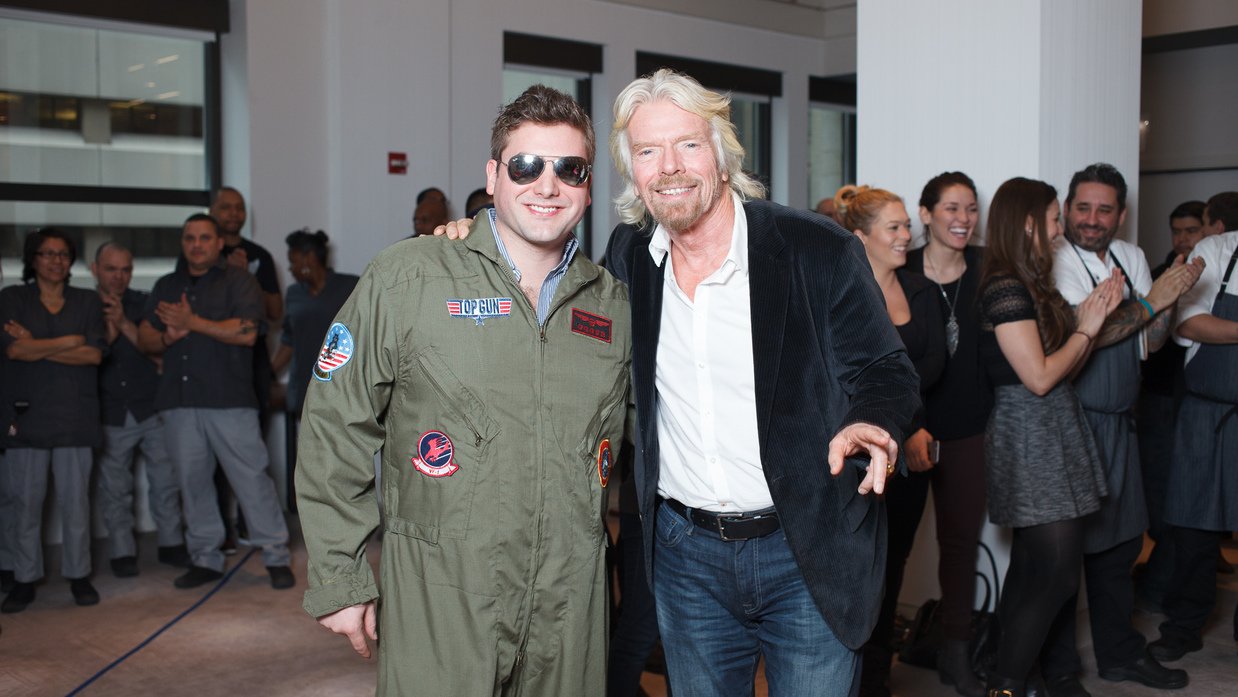 Image by Virgin Hotels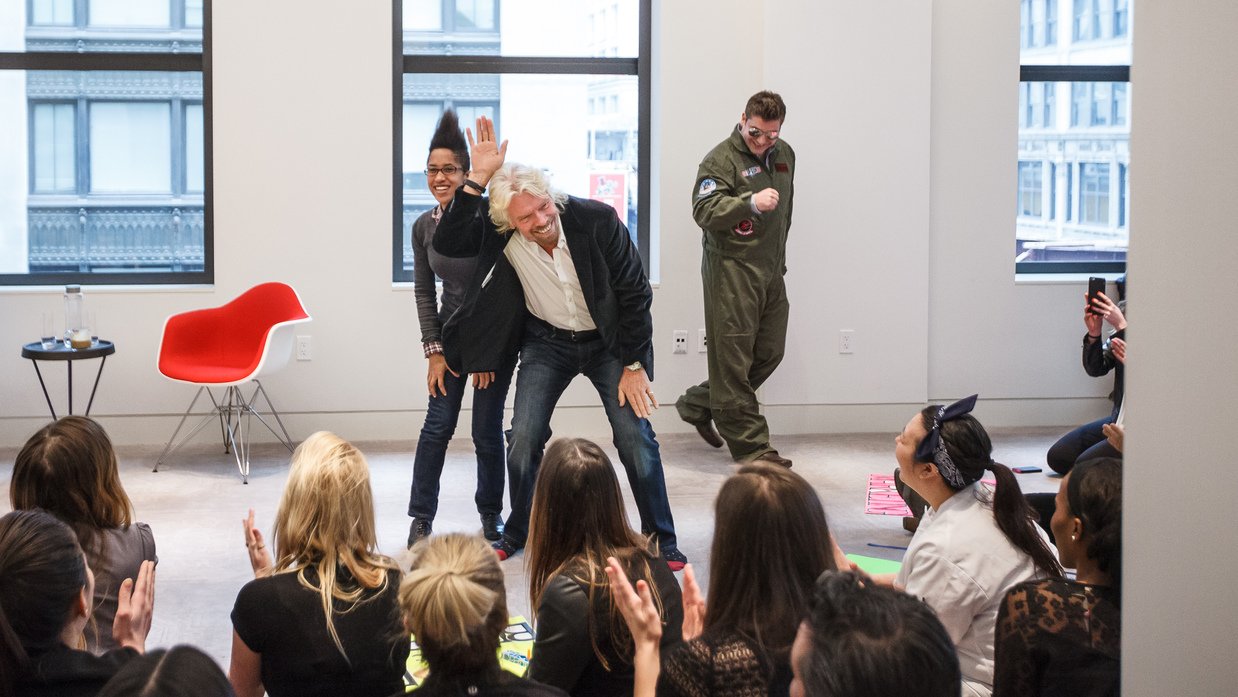 Image by Virgin Hotels
I got asked a great question about the Virgin tone of voice, which I think Virgin Hotels are capturing perfectly. Competition to work for the team was fierce, with each member chosen from about 50 candidates for every single position. Those who were hired have those unique Virgin qualities; they are outgoing, fun, cheerful and have great personality. As I told the team, "you are the Virgin tone of voice".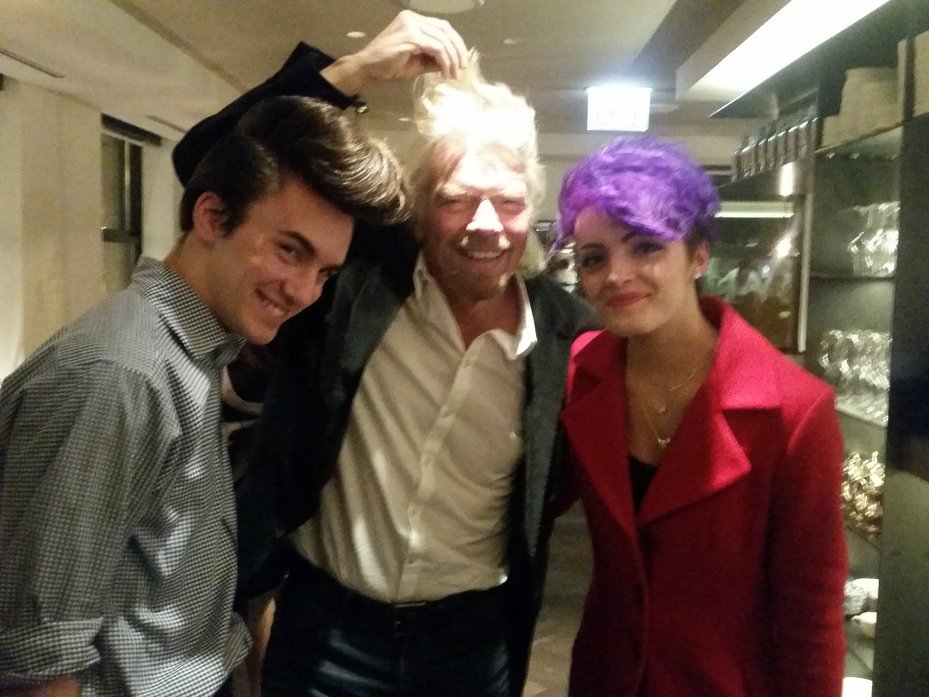 Image by Virgin Hotels
Seeing the amazing team going about their work, welcoming guests at the door in the snow, serving drinks, getting to know our customers and just being themselves, makes me very proud. They are what makes Virgin special, from our planes to our trains, and now to our hotels. One person asked me what I would do if I had to have a 'regular job'. I replied: "If I were in my twenties and single, I'd like to be a bartender in this hotel!"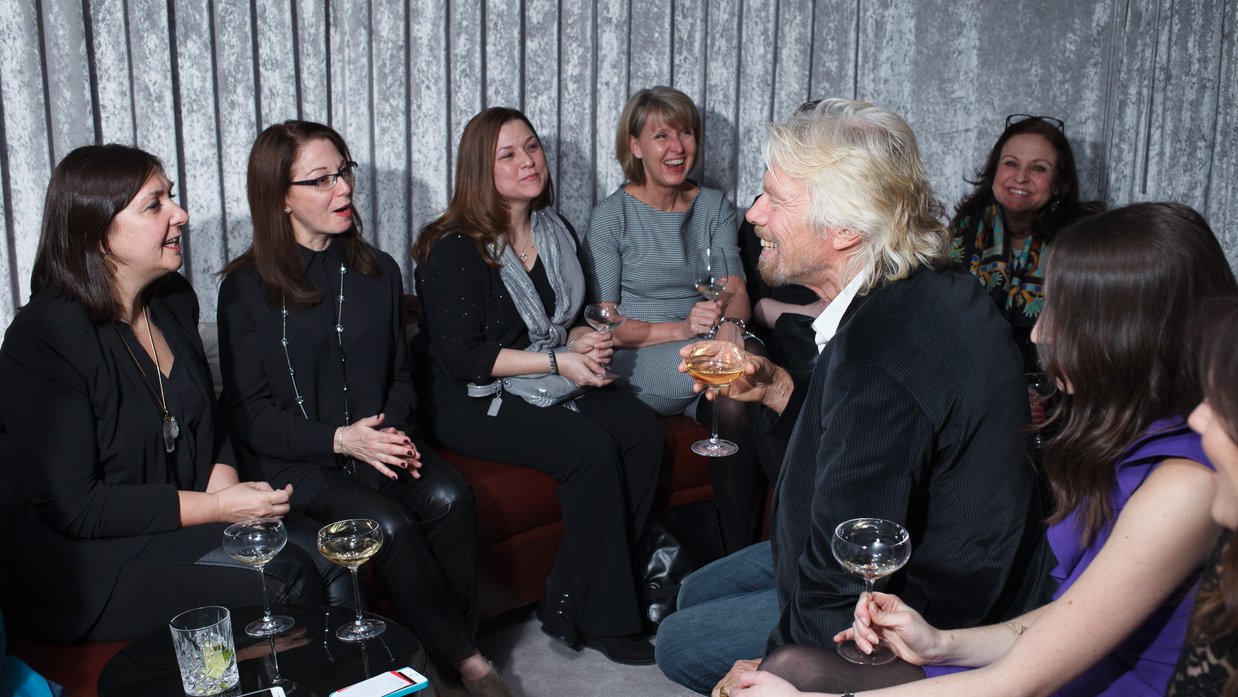 Image by Virgin Hotels
Later on, I met with a great group of entrepreneurs for a roundtable discussion. They were bright sparks from 1871, Chicago's non-profit digital entrepreneur community: Howard Tullman, 1871's CEO; Kelly McCabe from Crowdtap, Nihal Advani, Georama, Matt Chapdelaine, HerbFront; Ed LaHood, MagicTags; Rod Rakic, OpenAirplane; Pere Rigo, Package Zen; Tricia Martinez, SHIFT; David Bakker, Weave the People; Jimmy Odom, WeDeliver; Betsy Fore, Wondermento; Connor Detjen, Selfie; and Pavan Bapu. Pavan's company Gramovox make the world's first Bluetooth gramophones, and we had a little dance to the apt Frank Sinatra classic, My Way (The Virgin Way!)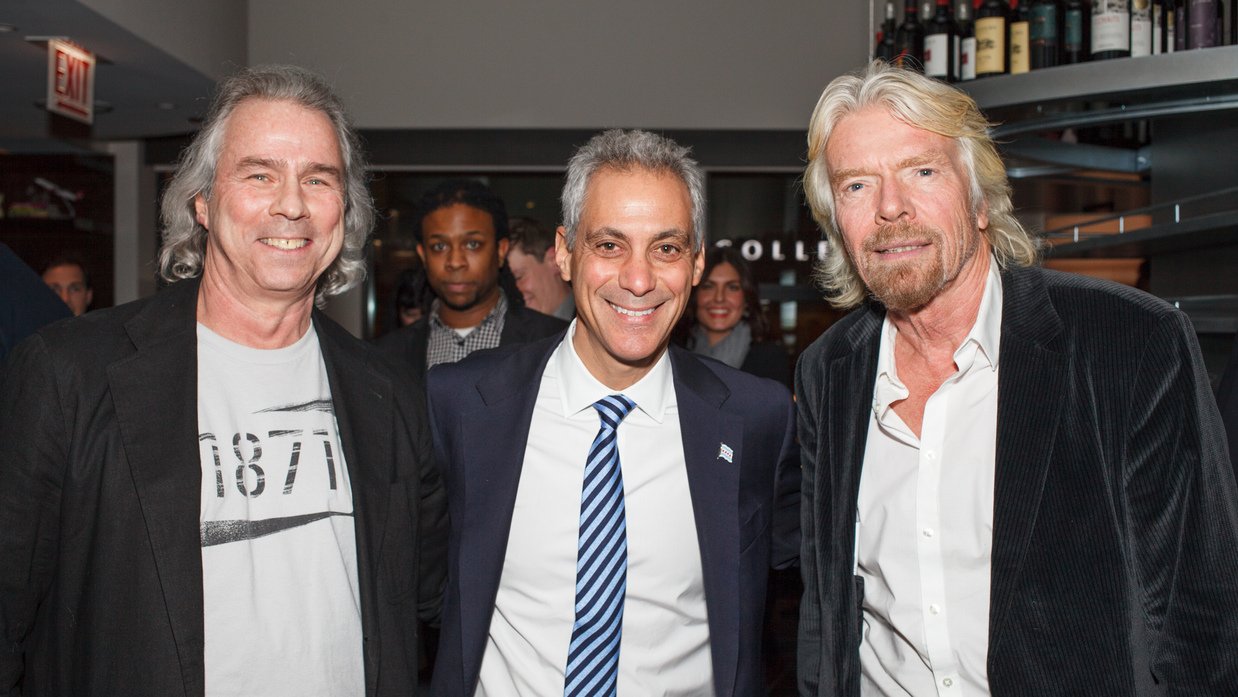 Image by Virgin Hotels
We're keen to celebrate and support entrepreneurs here in the community, as is Mayor Rahm Emanuel, who helped arrange the roundtable and joined me for a chat to welcome us to the neighbourhood. It was fascinating learning about the entrepreneurs' ideas and sharing my own experiences. I love learning, I love new experiences, and opening Virgin Hotels is certainly one of those. It's the latest chapter in my college of life.
After dinner, the party in the Commons kept on until the early hours, of course. The team, in a nod to Seinfeld, has got into the habit of describing things as "Soooooo good looking."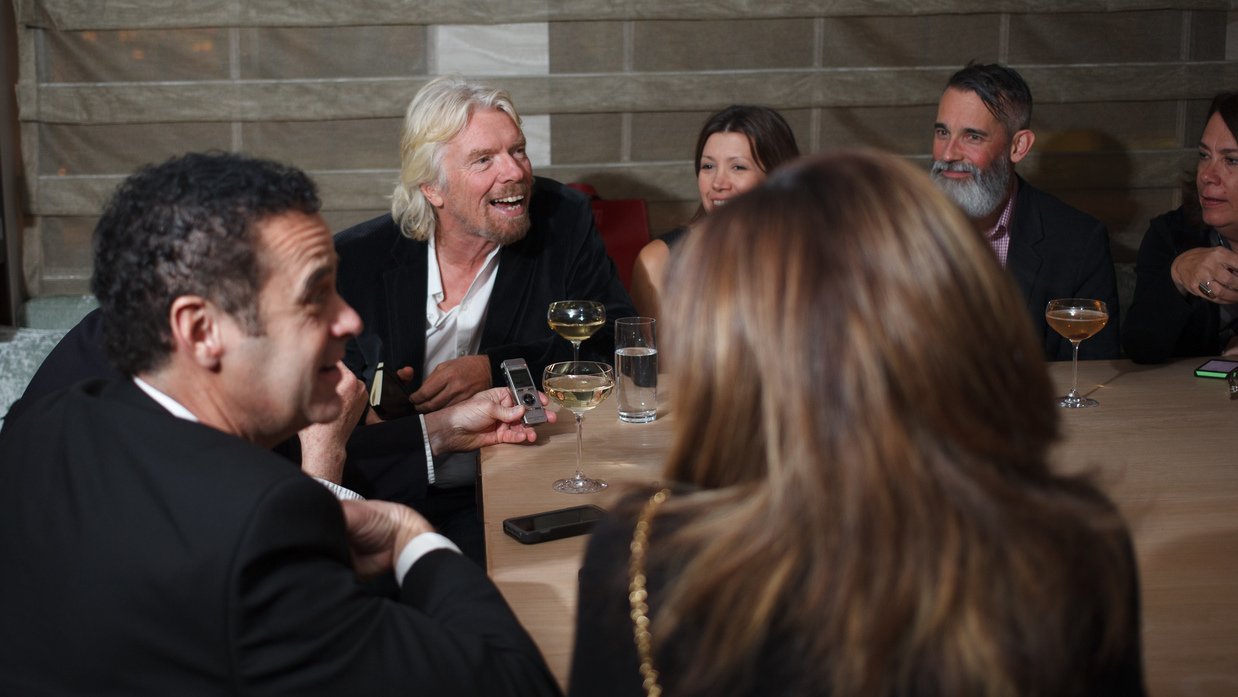 Image by Virgin Hotels

Well, from every feature of the hotel to every team member and every guest, I can assure you all you are indeed soooooo good looking! If you want to see for yourselves, I'd heartily recommend coming to see Virgin Hotels Chicago for yourself.