Virgin Mobile UK, the predecessor to Virgin Media, was launched in 1999 as a 50:50 joint venture between the Virgin Group and UK mobile operator One2one (later called T-Mobile). The company was a pioneer of the mobile virtual network operator (MVNO) model, whereby Virgin Mobile leased One2one's mobile network but handled all other elements of customer acquisition, customer service and ongoing customer management. There are now hundreds of MVNOs around the world.
Virgin Mobile enjoyed strong growth in customer number and revenues, and won numerous awards for customer service and advertising. The company was listed on the London Stock Exchange in 2004 in an IPO valuing the company at c.£500m. In 2006, ntl:Telewest, the largest cable company in the UK, was merged with Virgin Mobile to form Virgin Media, the world's first quad-play company.
The rebrand delivered immediate results at approximately 50% of the cost of other comparable rebrands. The Virgin brand has played a key part in helping Virgin Media become one of the most loved brands in the UK, along the way achieving the best customer satisfaction scores in the sector and keeping customer churn low.
Liberty Global acquired Virgin Media in February 2013 in a cash and stock deal worth $23.3bn (£15bn), implying a 24% premium to Virgin Media's closing share price.
Virgin Media believes in digital that makes good things happen across their people, customers and operations. Whether helping to keep families safe online or partnering with Scope to raise £2m and help disabled people have full access to digital services, a core part of Virgin Media's offering is to use digital services for good.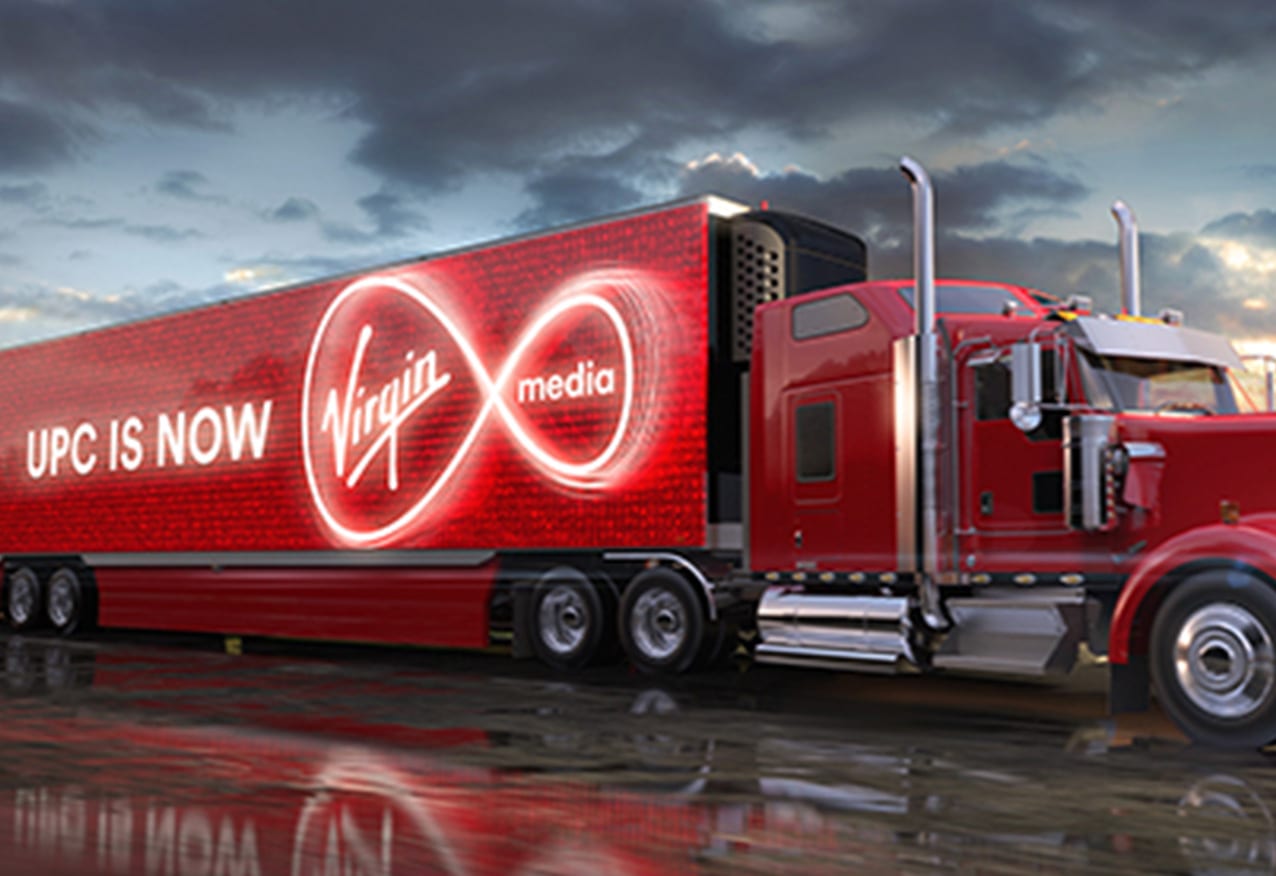 Image from Virgin Media Ireland
Having seen the success of the Virgin brand in the UK, Liberty Global, with support from Virgin Group, rebranded UPC Ireland to Virgin Media Ireland in October 2015. Virgin Media Ireland is now the leading broadband operator in Ireland and also offers strong mobile, pay TV and bundled offers.
Today Virgin Media passes over 15 million homes and has close to 6 million cable customers. In addition, it provides mobile services to over 3 million customers.