In 2000, the Virgin brand entered the Australian aviation market for the first time as Virgin Blue – a low cost airline flying a single route between Brisbane and Sydney – setting the scene for what would become the first real competition in the leisure sector of Australian aviation.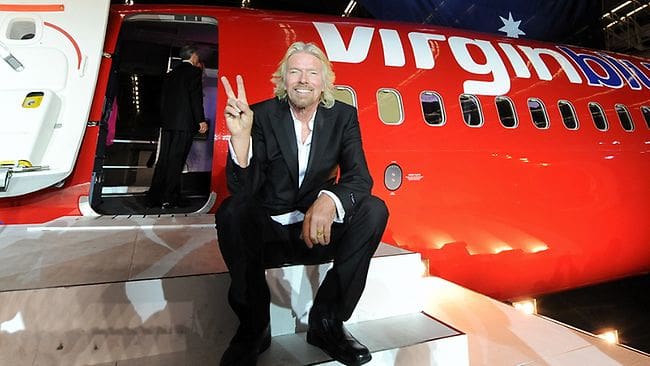 Virgin Blue's low cost model was so successful that it became the fastest growing Virgin Company in history. It welcomed its millionth guest within its first year of operation and three years later floated on the Australian Stock Exchange at a valuation of A$2.3billion.
In 2012, Virgin Blue re-branded and repositioned from a low-cost airline to a full service airline, now called Virgin Australia. It is the second largest airline in the Australian market, flying passengers to 40 domestic destinations and to more than 450 destinations worldwide.
Since listing, the company has continued to grow and consolidate its presence across the market, both through the acquisitions of regional operator Skywest and low cost carrier Tigerair Australia, and also through international alliances with some of the most renowned airlines in the world (including Delta Air Lines, Etihad and Singapore Airlines).

Image from Virgin Australia
Virgin Australia consults extensively with its stakeholders to identify and address its material environmental impacts, including carbon emissions, as well as supporting Australian communities through engagement with customers, employees and local and national groups.
. As part of this, Virgin Australia led the procurement and blending of sustainable aviation fuel, or biojet, with traditional jet fuel for supply into the fuel infrastructure at Brisbane Airport – working in partnership with the Queensland Government, Brisbane Airport Corporation, US-based biofuel producer Gevo, Inc. and supply chain partners Caltex and DB Schenker. This is the first time that sustainable aviation fuel has been delivered through the general fuel supply system at any airport in Australia and makes Brisbane Airport one of the few airports globally where this has occurred.
Over the years the airline has been distinguished with multiple awards across various categories, expressing the versatility and values of the Virgin brand. Most recently, the airline was named world's "Best Business Class" and #4 Best Airline by Airlineratings.com (2018), "Best Airline" and "Best Airline Staff" in Australia/Pacific at the 2017 Skytrax World Airline Awards.