Virgin America has teamed up with Netflix to offer guests the opportunity to bingewatch their favourite shows at 35,000 feet.
Netflix users onboard Virgin America's new ViaSat WiFi-equipped aircraft will be able to stream some of the best new shows, including House of Cards and Orange Is The New Black, to their phones, tablets and laptops at no extra cost until March 2nd, 2016. And from next month, Virgin America will offer seasons one to three of House of Cards on their upgraded Red touch-screen seatback entertainment, so travellers can watch through their own devices on on their seatback screen.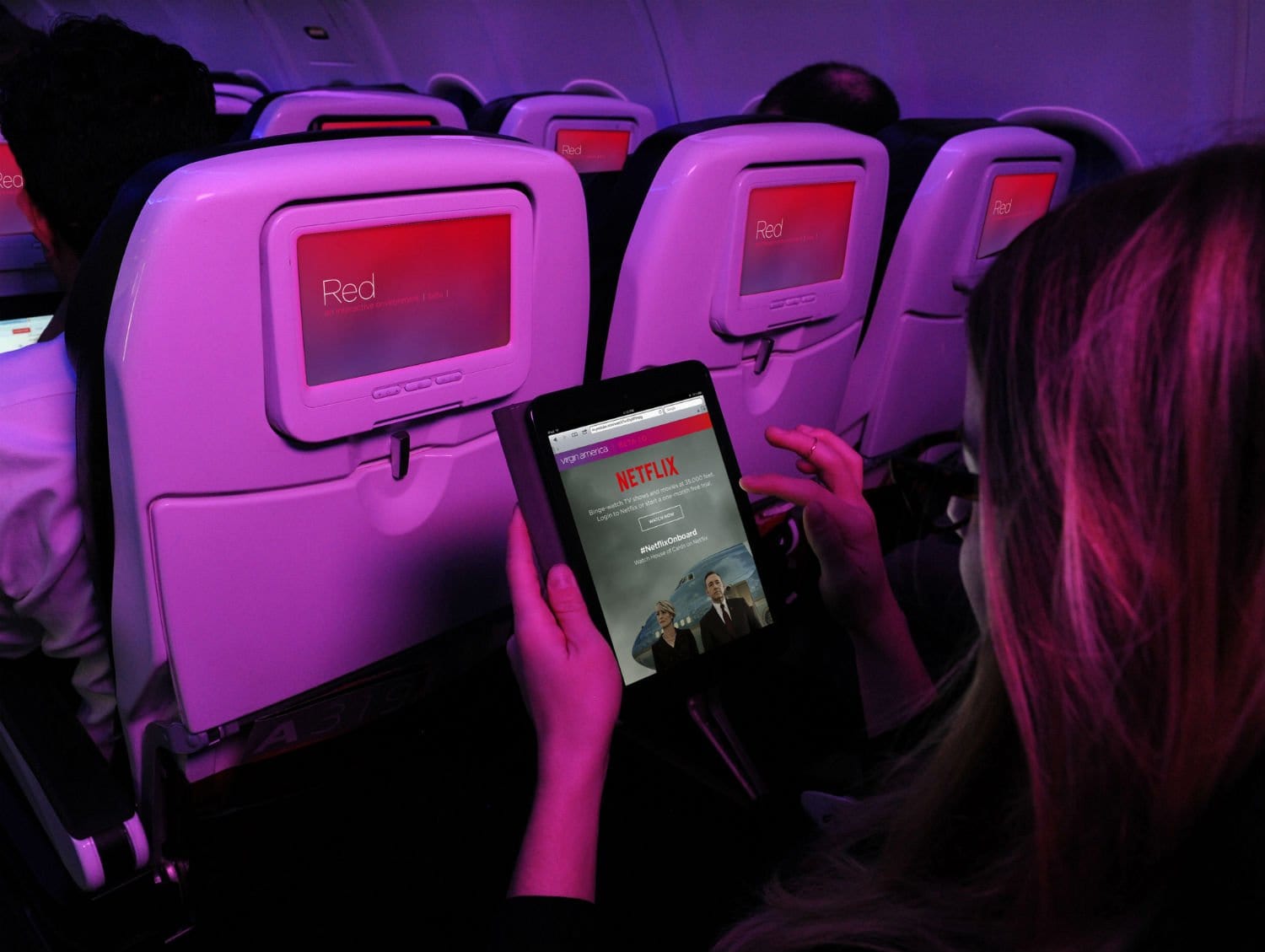 Image from Virgin America
To celebrate the partnership, Virgin America has revealed a House of Cards and Netflix-branded aircraft and welcomed Michael Kelly, the Emmy-nominated star of House of Cards, onboard a flight from San Francisco to Washington DC.
Guests onboard could bingewatch some Netflix content in Virgin America's moodlit cabin, while Kelly's character Doug Stamper dispensed some tongue-in-cheek, morally ambiguous political advice over the intercom before take off.
"Netflix and Virgin America are both known for their focus on innovation and for shaking up their respective industries - so we're thrilled to team up to bring the best in technology and entertainment to the skies. These latest generation investments in our WiFi and entertainment platforms allow us to provide the largest breadth of streamed content at 35,000 feet - along with entire seasons of some Netflix favourites via the Red platform," Abby Lunardini, Virgin America Vice President of Brand Marketing and Communications said.
For more information and to book your next flight, head to the Virgin America website.