In the final part of the series 'Saving the wild quotes of 2014', Jamie Joseph has weaved together threads of wisdom from three conservation giants engaged in the poaching crisis.
Image by Rick Page from Saving the Wild
Every child born from this point forward is at risk of never seeing an elephant or a rhino in the wild.
On our watch, we have allowed politicians to turn a blind eye to genocide, because that is what this is, a wildlife holocaust, driven by corruption and the exploitation of poverty in Africa, and a brutal lust for status symbols in China, Vietnam and other parts of Asia. Global syndicates are feasting on environmental crime, worth up to $200 billion a year now, because the profits are high, and the risks of apprehension are far lower than human trafficking and drugs. Terrorists are funding their wars through the sale of ivory and rhino horn, and this battle to save our iconic species is just as much a human issue as it is an animal issue.
It's not going to be easy, but we can overcome the poaching crisis and save our natural heritage. We can save the wild, one human at a time.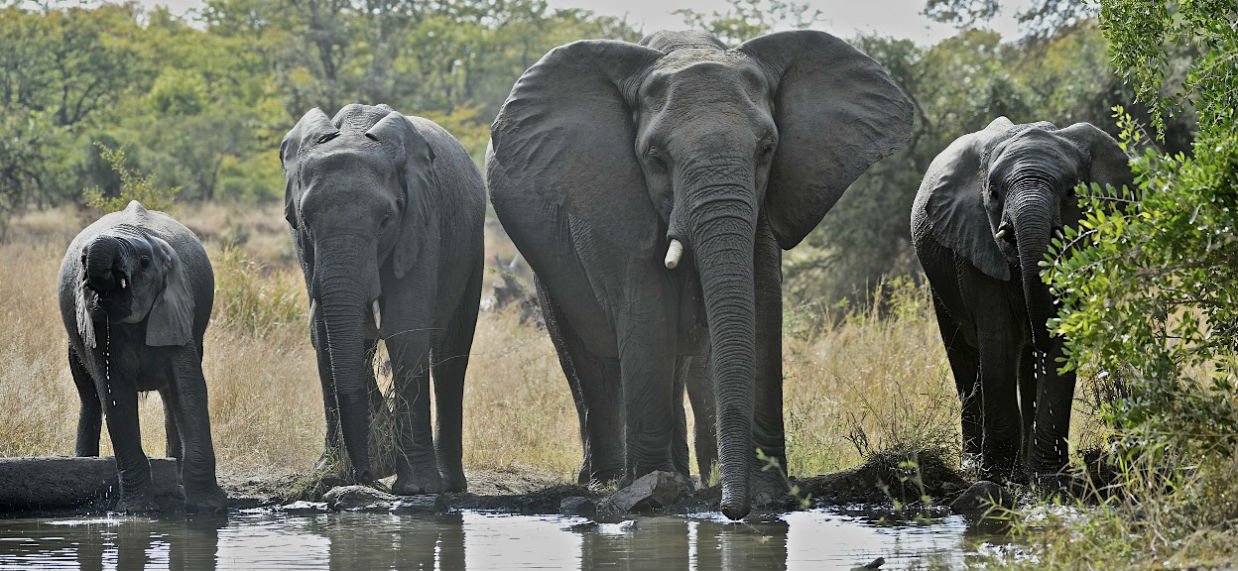 Photo by Dex Kotze from Saving the Wild
Dr Jane Goodall, Founder of the Jane Goodall Institute
Elephants suffer and they feel pain, and they have long term supportive bonds between family members. So it's not just a species facing extinction, it's massive individual suffering. Every ivory bracelet, pendant or trinket represents a dead elephant. The problem is that as long as there are loopholes for selling ivory legally, the illegal trade will continue. A total ban on the sale of ivory is the only way forward. Social media can amplify the message and put pressure on your government, and ultimately it is up to us to give a voice to the voiceless.
There is that saying: we haven't inherited the planet from our parents, we borrowed it from our children. But borrow means you plan to pay back, and we've been stealing. And that is why I am working so hard with youth to create a critical mass of young people empowered to be guardians of our natural world. They are my hope for the future.
Peter Knights, Co-Founder and Executive Director of WildAid
"We spent trillions of dollars in the war on drugs, we have the most draconian of penalties including the death penalty, all the resources and sophisticated gear we could dream of, and it has been an epic failure. So why do we think – using the smallest fraction of those resources – we're going to win the war on poaching by solely investing in enforcement?
Wildlife goods are not addictive, it's not associated with poverty and despair, and it's not mind altering. And so curbing the trade should be evidently more susceptible to a demand-side approach. But then you look at the resources being put into the movement of conservation and you will likely find around $150 million a year spent on elephant protection, studies, enforcement and international meetings.
Until recently nothing was going to demand reduction, and this year maybe $1.5 million – all from non-government sources. If the rhino trade were legalised the message it gives out is that the product works, and the number of consumers would skyrocket.
And why would they buy the legal regulated rhino horn when they can get the illegal horn cheaper – tax and duty free? We should learn from ivory.
Right now you can buy a limited amount of legal ivory in China, but people continue to buy illegal ivory – because it's plentiful and cheaper. What a legal trade does do is provide a channel for laundering poached ivory.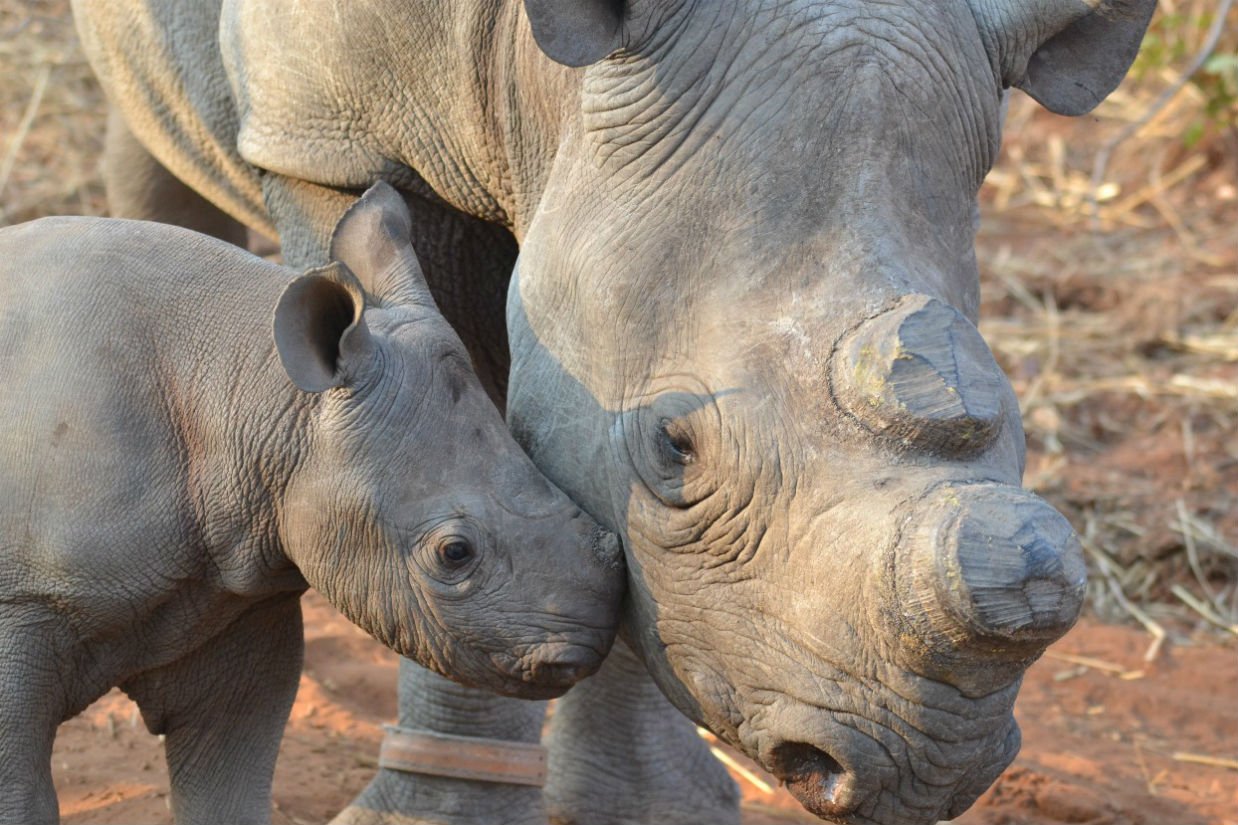 Photo by Greg Johnstone from Saving the Wild
Photo by Philip Muruthi from Saving the Wild
Creating sustainable livelihoods for Africans living near wildlife is a business model African Wildlife Foundation (AWF) has been shaping for more than 15 years, and they are successfully harnessing the power of impact investments to save wildlife and help people. Through their subsidiary, African Wildlife Capital (AWC), they are using social capital to fund profitable small to medium-sized conservation enterprises.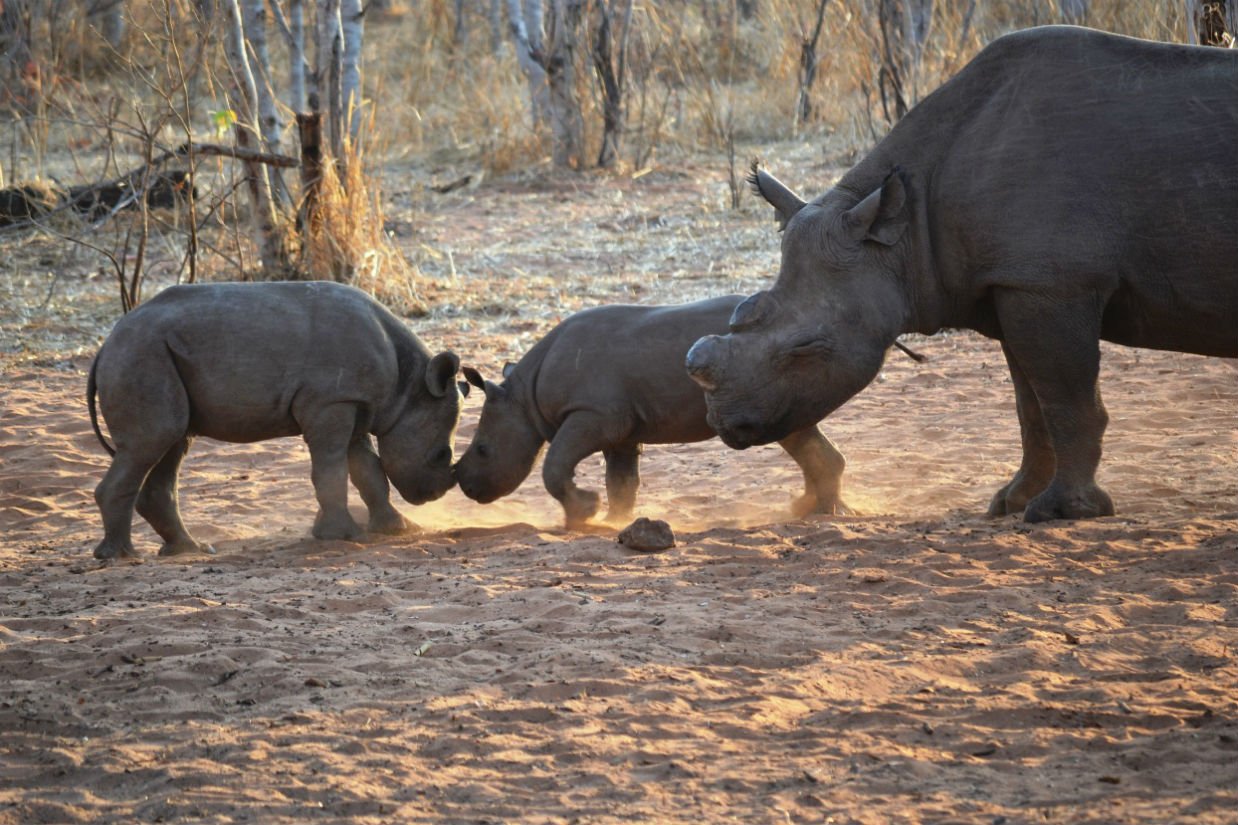 Photo by Greg Johnstone from Saving the Wild
Patrick Bergin, CEO of African Wildlife Foundation
Rather than tokenism, AWF's model is to ensure local communities have real equity in the business. All of the businesses funded through AWC have to have a strong conservation angle, such as saving habitat and ultimately preserving wildlife.
We work on the east side of Tarangire National Park in Tanzania. The east side of the park used to suffer from poaching, and it used to suffer from damaging wildfires every year. And it was because the park was taking a typical approach to protecting wildlife through paramilitary security.
When we started engaging with the communities on the east side of the park and helping them generate revenue by protecting wildlife, the Maasai elders put out the word, and it greatly reduced the number of fires in the park. Poaching on the east side of the park also collapsed. The community is now on the side of conservation.
And what is good for African people is good for African nature.
Jamie Joseph is a writer and environmental activist. She is currently based in various parts of Africa, reporting from the frontline of the poaching crisis. Connect with the world's thought leaders through savingthewild.com on Facebook and Twitter. Read parts one and two of 'Saving the wild quotes of 2014' on The Huffington Post and savingthewild.com
- This is a guest blog and may not represent the views of Virgin.com. Please see virgin.com/terms for more details.
Background Image from Jamie Joseph.