Since the launch of Galactic Unite in 2012, the Future Astronaut community has invested almost $2 million into its initiatives – reaching tens of thousands of young people through scholarships, mentoring, internships, virtual classrooms and other interactive activities.
Future Astronauts and Virgin Galactic staff members are working across the world to educate and inspire the next generation of rocket scientists and space travellers. This unique and passionate community is leading youth-focussed outreach initiatives and facilitating collaborations all over the globe.
The Virgin Unite 'What's Your Mission' series profiles members from this incredible community – sharing stories about their upcoming space travel and highlighting how it is enriching not only their own lives, but the lives of young people all over the world.
Timothy Nash is a Virgin Galactic Future Astronaut and founder of the not-for-profit organisation, African Digital Education Trust (ADET). A formative member of Galactic Unite, Tim's work and the work of the trust are true exemplars of what Galactic Unite came together to achieve.
Formed in 2015 and based in Johannesburg, ADET is committed to nurturing the next generation of young Africans – primarily through the provision of a digital education.
After launching the trust, Tim and his team created a new, welcoming work-space in the heart of Westbury. With the help of the local community, they renovated the township's abandoned orphanage – giving it new life and purpose. Today the revamped site is home to many of the transformative Galactic Unite STEM projects, including:
After-school digital education courses - teaching both math and literacy
Robotics courses
Teacher training courses
Art, dance, and 'holiday fun' programs
Community support initiatives
"It has been inspirational to see the impact that the Galactic Unite STEM programme is having in Westbury. I am so impressed by the enthusiasm of the scholars, their willingness to learn and the way they have rapidly embraced supplemental digital education, which reinforces what they are being taught in the classroom at school. It really shows that, given the right opportunities, scholars from disadvantaged communities can also excel in STEM subjects and aspire to well-paid jobs in scientific fields after they graduate," said Tim.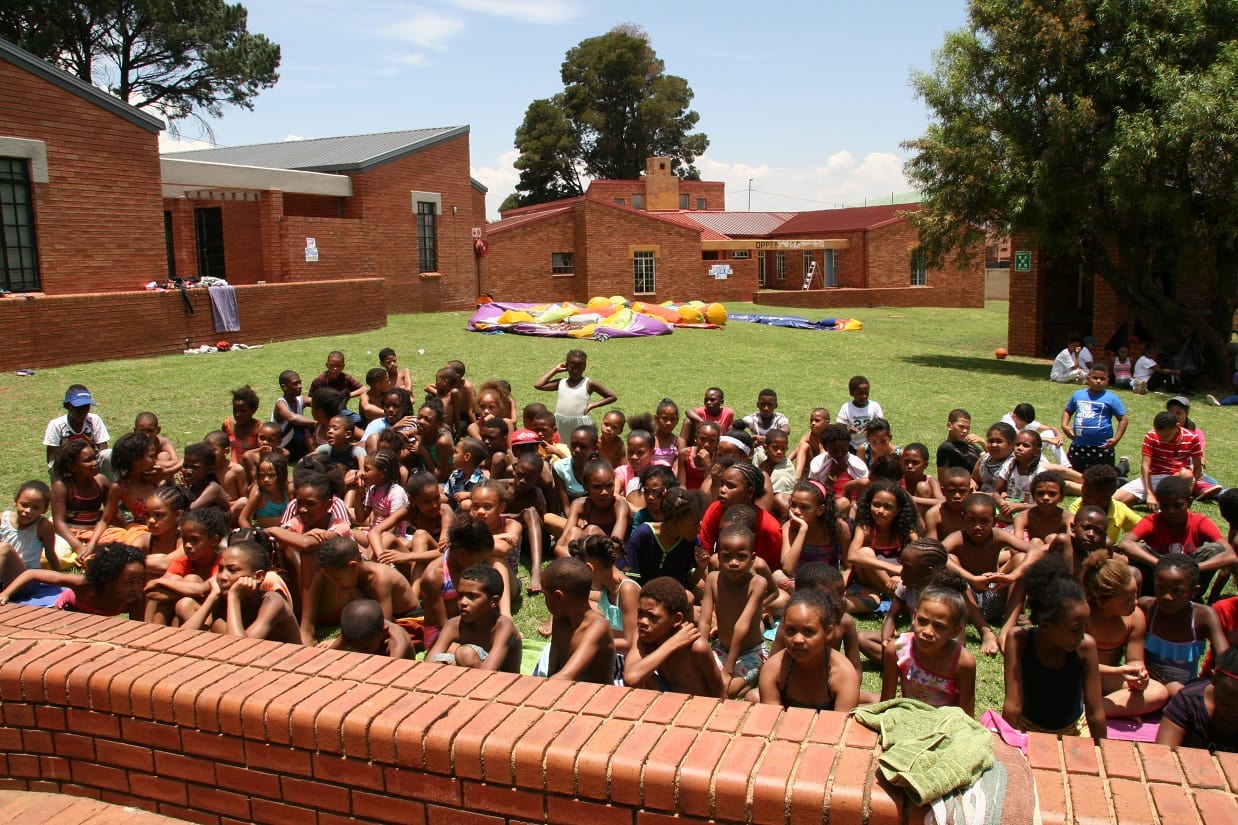 The launch of the Galactic Unite STEM programme (where the 'E' stands for English) was made possible through the generosity of the Galactic Unite community. The group worked together to raise funds through a trip to South Africa, bespoke fundraising efforts, and through individual donations. Tim also personally donated the equivalent of his Galactic ticket price towards the programme.
It has been inspirational to see the impact that the Galactic Unite STEM program is having in Westbury.
He explains, "Galactic Unite was my inspiration for founding ADET. The Future Astronaut trip to South Africa, which included a donation by every participant, enabled the Galactic STEM programme to "launch". From those small beginnings, with a few dozen students, the program has expanded every year. I hope that a wider group of Future Astronauts will now continue to support the Galactic Unite STEM programme, as we expand our reach and see the benefit in the community from a sustainable, multi-year STEM program. The initiative is truly making a difference in the lives of so many scholars, that are much less-fortunate than ourselves. Through our dream of going to Space and our financial support for the Galactic Unite STEM programme, we can help these scholars to fulfil their dreams and to find rewarding future jobs in STEM fields."
Through its suite of online education and virtual-classroom offerings, the programme is assisting students who would otherwise be left behind by the overstretched South African education system – inspiring them to look forward to a brighter future and reach for the stars.
"At Virgin Galactic we believe that together we can open space to change the world for good. Tim's tireless efforts and extraordinary generosity in a community that's so close to his heart, has brought the African Digital Education Trust to life. We are so grateful that Future Astronauts like Tim, with a little help from Galactic Unite, are positively impacting the next generation of scientists and engineers – and bringing the Virgin Galactic vision to life. Space travel has the ability to inspire and excite. Tim's commitment to sharing this gift with young South African's is a great source of pride for everyone here at Virgin Galactic," said Stephen Attenborough, Commercial Director at Virgin Galactic."
The centre currently serves over 400 students from more than 20 local schools and delivers over 500 digital classes per week. ADET employs five full-time members of staff and is supported by a team of committed volunteers.
---
To learn more about the trust visit the ADET website. To support the growth of ADET's programs visit the trust's support page.