As Sam and Bellie Branson welcome their beautiful daughter Eva-Deia into the world, Sam shares his experience of becoming a father...
Image from Sam Branson
How does one put into words something which is pretty much indescribable? Something that is so personal and profound that you are constantly trying to work it all out for yourself? Well, I'll try to do my best to share the magic of becoming a father with you. It really has been the most amazing ride so far!
From the moment I saw that tiny little flicker of a heartbeat on the screen I knew my life would change forever.
As someone who is fascinated and passionate about nature, I couldn't help but be in awe of the process of forming new life myself (with a little help from my wife of course ;) As I looked at the flicker it made me think – what is life but a heartbeat, an unseen force that enables one to create the building blocks of life? We were officially a part of evolution and it was an amazing feeling – from a heartbeat on a screen to a fully formed little human being kicking and ready to come out and meet the world outside.
During my wife's labour it was all nerves and excitement as I began to think were we going to have a boy or a girl? That added element really made the experience even more special as there is that added incentive and excitement to reach the finishing line.
It's taken millions of years of evolution to get to this point. That our ancestors have lived long enough without being squashed, eaten or starved, to mate and pave the way to have our own offspring… In a hospital room in St Mary's Paddington. It makes you realise how lucky we all are to be here. We are all from a chain of life that stems back to the beginning of time and we should thank our lucky stars for that fact every day.
So then came the moment for us to meet our child. Suddenly the noise of the world disappeared and everything was silent. I wasn't anywhere else but focused on what was going on right in front of me.
Image from Sam Branson
Image from Sam Branson
'It's a girl' my wife called. All I could think was, why isn't she breathing? Why is she blue? Does she have all her fingers, is she ok? She was fine but in that moment I realised the wonderful life-long pain of being a parent. The joyful unconditional love of your child but also the subtle anxiety for their safety and wellbeing.
People talk about imprinting with a child. Mainly between the mother and baby but it's just as important for the father. It wasn't until I put her skin-on-skin on my chest that I felt calm in my heart. You think the moment you see your child you will be in love, but that's not what I felt. It's strange looking at something that you know is the most important thing in the world to you but you haven't even touched them yet. It took that skin on skin for me to really connect with her and from that moment I have fallen more and more in love with her each second.
We were lucky to have an uncomplicated birth and were able to take our little angel home the following day. Since then the transition from being a couple to mum and dad has been amazing. Having a child is the most humbling and calming thing I have ever experienced. It's a kind of meditation. People spend their whole lives striving to live in the present but with a baby you can't be anywhere but the present. They rely on you entirely and it's a wonderful feeling not being the centre of your own universe. We spend our whole lives focusing on who we are, what we want to do, where we want to be, but having a child makes you ask totally different questions.
A quote I love is, 'We didn't inherit this planet from our parents, it's on loan to us from our children'. This statement couldn't be more true. I am so excited about teaching my daughter about the world.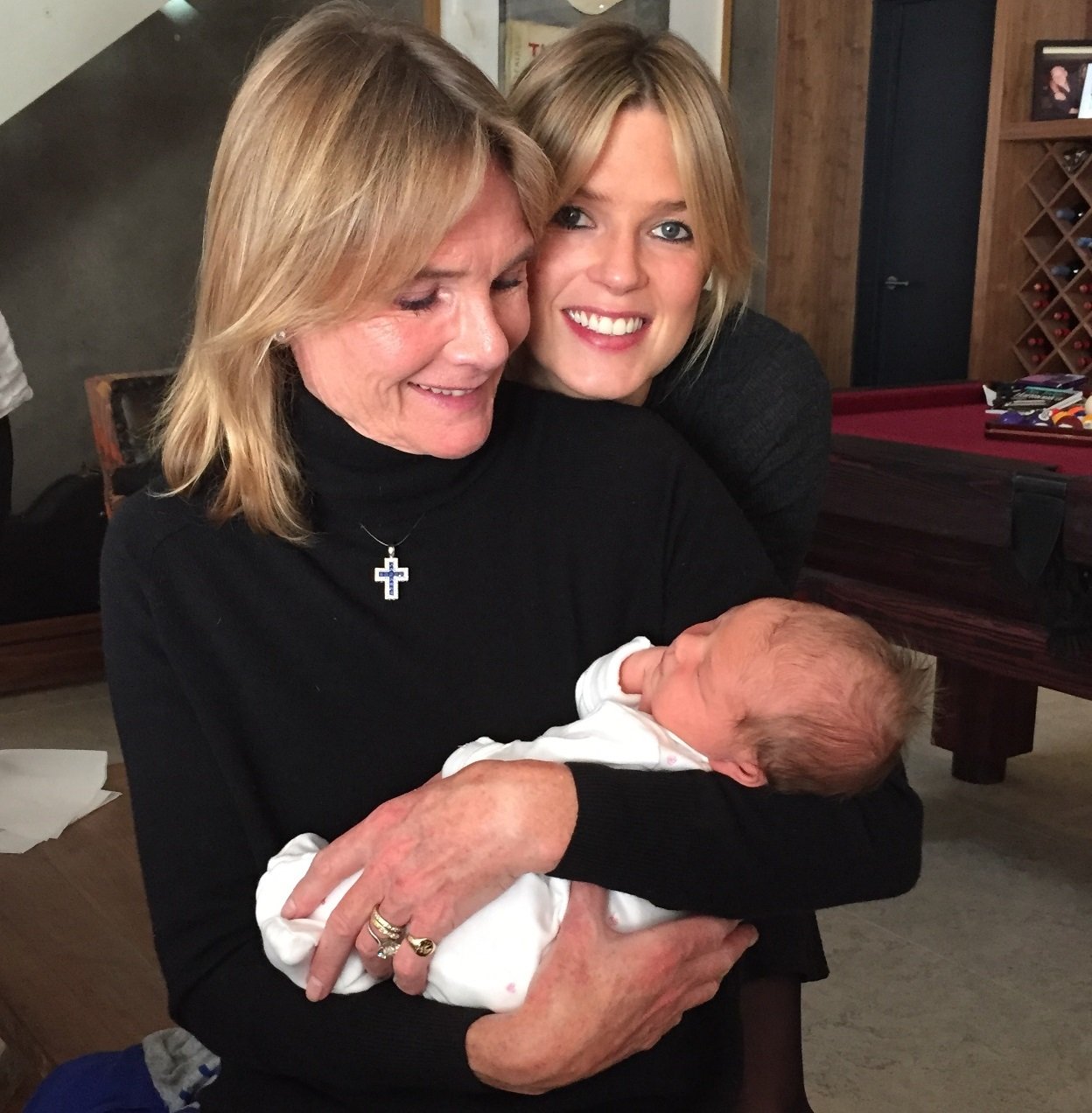 Eva-Deia, mum and grandmum. Image from Sam Branson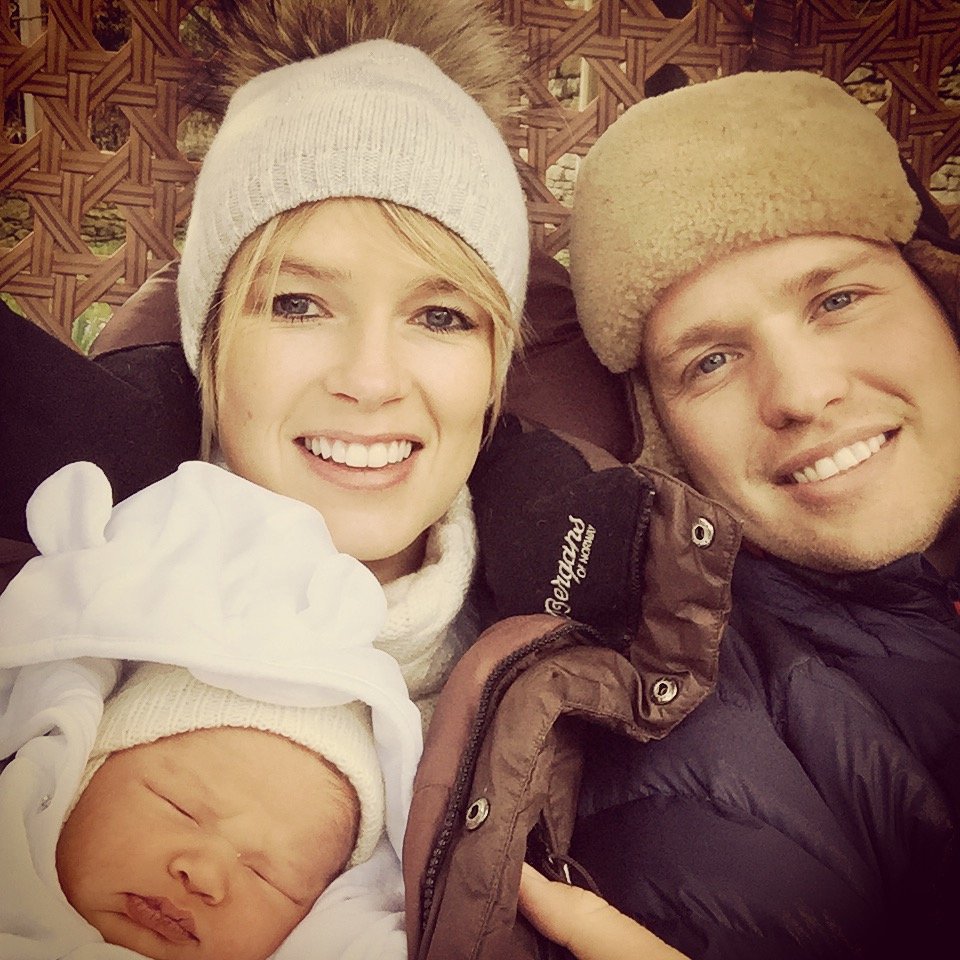 Image from Sam Branson
People have said to me that there is not much for the father to do in the first stages of parenthood but I couldn't disagree more. I have tried to participate anyway I can. I haven't wanted to miss a second and although it is exhausting, the love you feel keeps your energy tank topped up. I didn't realise anything was missing in my life until Eva-Deia came along. I feel like we are a compass and she is our true north.
Already she looks at things for the first time and I can see the fascination in her eyes. We live in an incredible world. We could all learn a lot from children and strive to never lose the magical inquisitiveness we were all born with... I'm sure that's what keeps us young.