I remember the first time I heard of Necker Island – I was reading about it in Richard's book, "Like a Virgin", back in 2012, and struggling to comprehend how amazing it would be. Little did I know an amazing opportunity would crop up just three years later.

I've never been more excited to visit a and experience a place as I was about Necker Island – even more so, that I was going to experience it whilst on a leadership gathering hosted by Virgin Unite and Igniting Change.
Thanks to a serious case of jet lag, I woke at 5am and went for a run around the island, on which I was accompanied by pink flamingos, giant tortoises, lemurs and snakes – it felt like I was running through Jurassic Park! The wildlife diversity on Necker is truly breath-taking and is a testament to Richard and the team's dedication to environmental preservation and rehabilitation.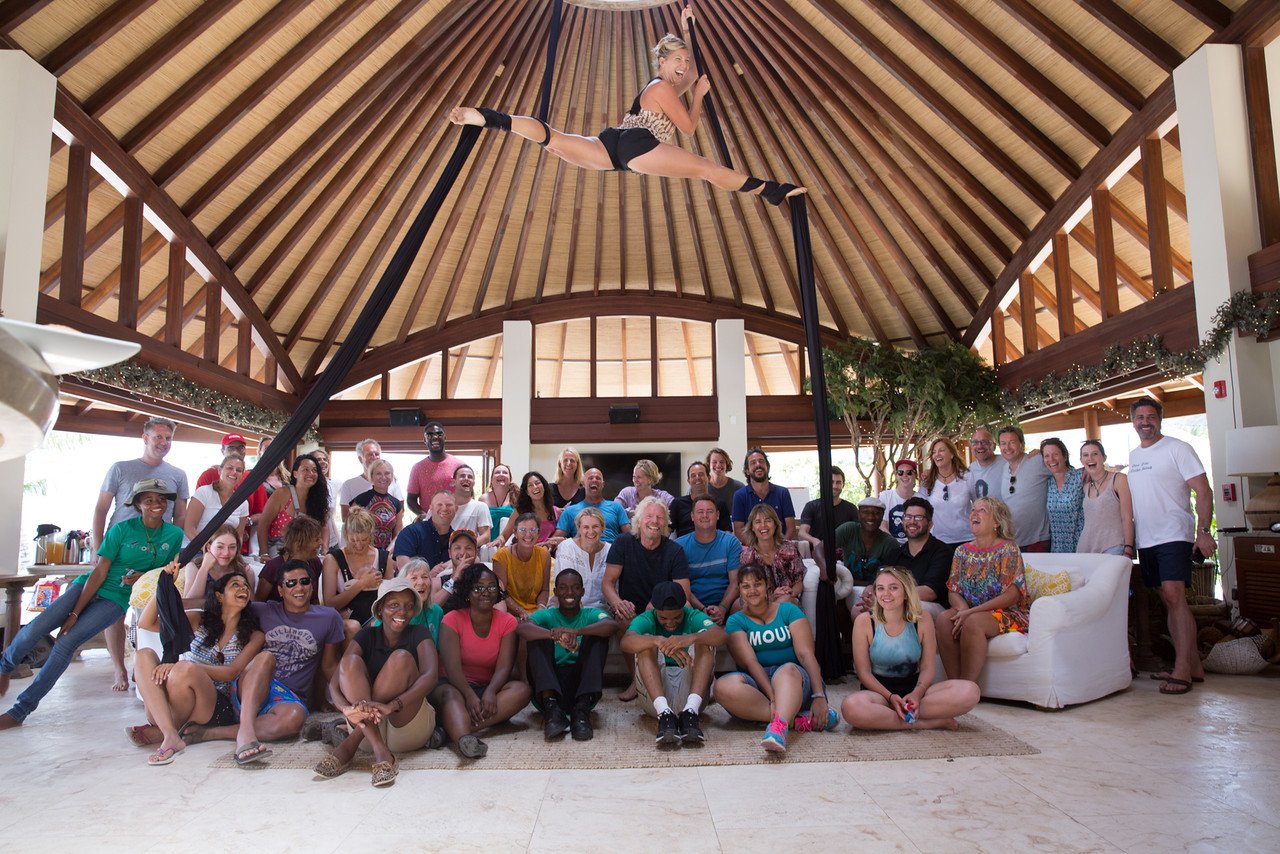 Over the next three days it was time to fire up our brains and hear from some amazing speakers. The event kicked off with Jean Oelwang, CEO of Virgin Unite, and Jane Tewson, Founder of Igniting Change. The biggest learning I took from them both, was never to accept the unacceptable.
Jean spoke about how Virgin Unite has created amazing disruptive collaborations and it was so inspiring to hear the absolute commitment of so many great people – all working to tackle some of the biggest issues we face globally, head-on. We then had the privilege of hearing from Jane Tewson, who has one of the biggest hearts I've seen. The purity of the intentions of both Jean and Jane really hammered home the importance of seeing the person not the label – it was so refreshing.
Brene Brown shared her relaxed, yet amazingly powerful views on human emotion, and how it drives our actions. The combination of analytical facts, humour and love, left me hurriedly taking notes while trying to pick my jaw up off the floor. A quote that I'll never forget was just three words, "Don't engineer smallness."
Zac Ebrahim gave one of the most humble and powerful talks I've ever witnessed – discussing how he chose to step away from the path of violence lay before him by his father. The greatest lesson I learnt from Zac was to always observe our environment and the people in it, and to be willing to understand different cultures and people, because peace comes from a mutual understanding – don't be afraid to question the 'norm'.
One talk in particular that stood out for me was Sam Branson talking about 'Finding Your Purpose'. Two things blew me away about Sam; his presence, and how centred he is.
I am very excited to witness and support this man's journey in whichever shape or form that takes and jumped at the opportunity to ask him a question. "How do you block out the external noises and influences to really discover who you are at your core, and what difference you're going to make in the world?" His answer was extensive, however the two greatest highlights for me were "You need to do something tough and independently, something you're proud of that nobody can take away from you" and "What comes from the heart goes to the heart, all the rest is fuzzy noise". He was an exceptional bloke.
The session with Jane Rowe, Aloe Blacc and Jane Tewson, gave me one of the greatest gifts I've received to date. Listening to Jane & Jane speak with such passion about how they felt the pain of the people they were helping, I began to question myself and where that side of me was hiding. I knew it existed, but for most of my teenage life and early twenties, I've been able to disassociate my feelings with issues such as homelessness, refugees, prisoners, drug addicts etc. I could discuss these topics without much emotion or much of an opinion. However, as I listened, I realised that I wasn't born like that and at some point in my life I had begun to put up some sort of wall.
Instantly, I knew that through the divorce of my parents and the need to be 'strong' for my family I had learnt to not express certain emotions. Especially when it came to the pain of others. While those 'walls' had protected me, they no longer served me and inhibited my ability to assist those in need. So the wheels have been set in motion so I can get involved and start helping those who need it most.
This distinction, which literally occurred in less than five minutes of listening to Jane, Jane and Aloe speak, has massively shifted the direction of my life and couldn't have come at a better time. They are the best role models ever!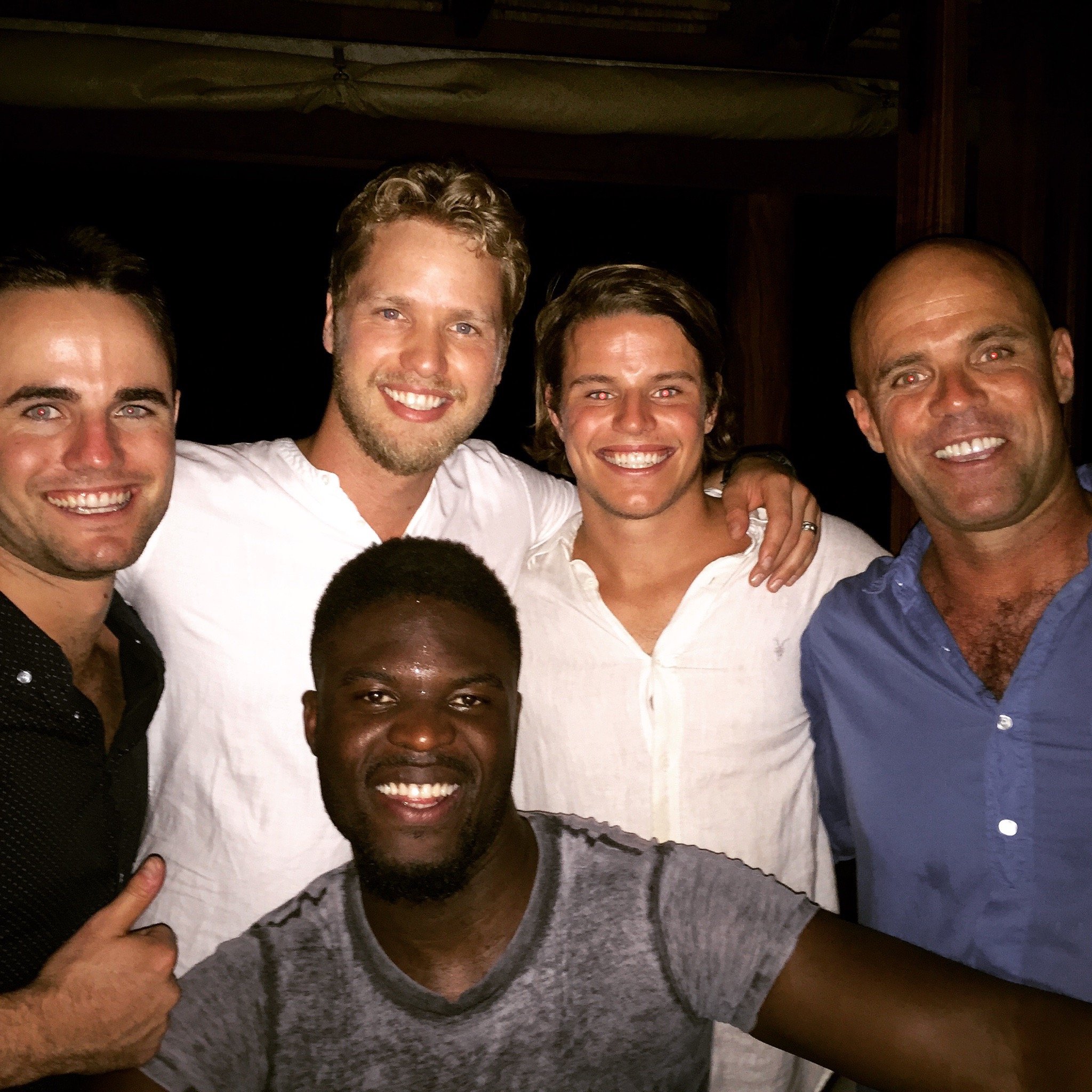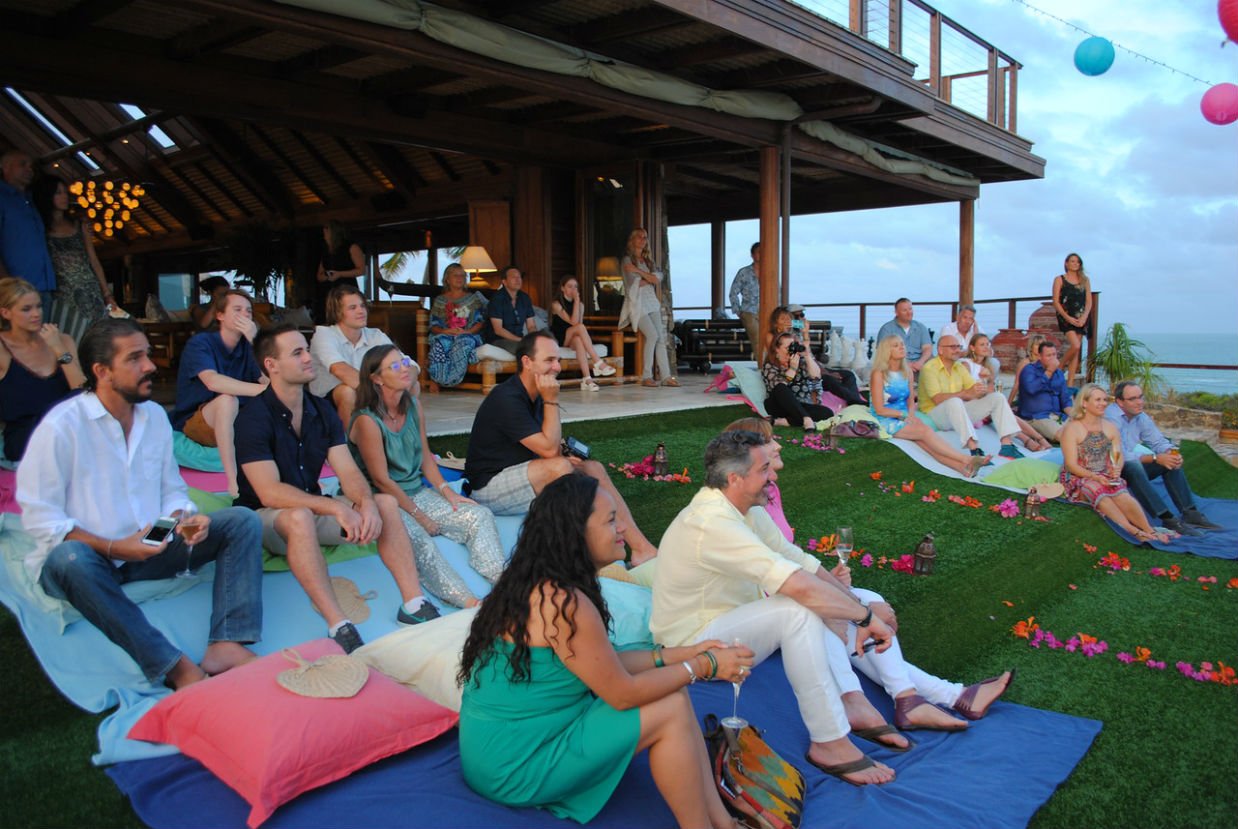 Big Change Charitable Trust advocate Karl Lokko shared his unbelievable story of personal change and the addictive nature of Gangsterism. I'm sure we all got the feeling that this big bundle of love standing in front of us had been through some of the most violent, barbaric situations somebody could experience. His poetry and delivery bought the majority of us to tears. The greatest thing I learned from Karl, was that love has the ability to conquer fear and just showing up and loving somebody can change their life. It echoed Jane Tewson's message earlier, that sometimes, one small gesture can change somebody's life.
It was not just personal stories but amazing discussion about how we can create change. Ben Rattray, founder of Change.org, fired up my brain into the possibilities of social media and technology and how revolutions come when the power is placed in the hands of the people. His intellect, global understanding and ability to ask questions left me feeling as if I had just enrolled in a PhD of Life. The panel he was then on with Richard stimulated great discussion about the shift in business psychology – from one that sees looking after people and planet as costing money, to one where looking after people and planet actually results in an increase in long term profit. Certainly a concept that should be taught not just in a business degree, but also in high school.
It's hard to comprehend how amazing the trip was and how grateful I am for the experience and to everyone that made the trip truly life changing.
Big things are coming, I will be daring greatly and not engineering smallness, and am excited to re-visit Necker in the near future.
-Guest blog by Elijah Oxenham
-This is a guest blog and may not represent the views of Virgin.com. Please see virgin.com/terms for more details.