This Saturday, millions of people around the world will celebrate International Women's Day (IWD). It's been observed since 1911 when men and women in Austria, Denmark, Germany and Switzerland campaigned for women's rights to vote, work and hold public office.
This year's theme is 'Inspiring Change', and here Jean Oelwang kicks off our blog series…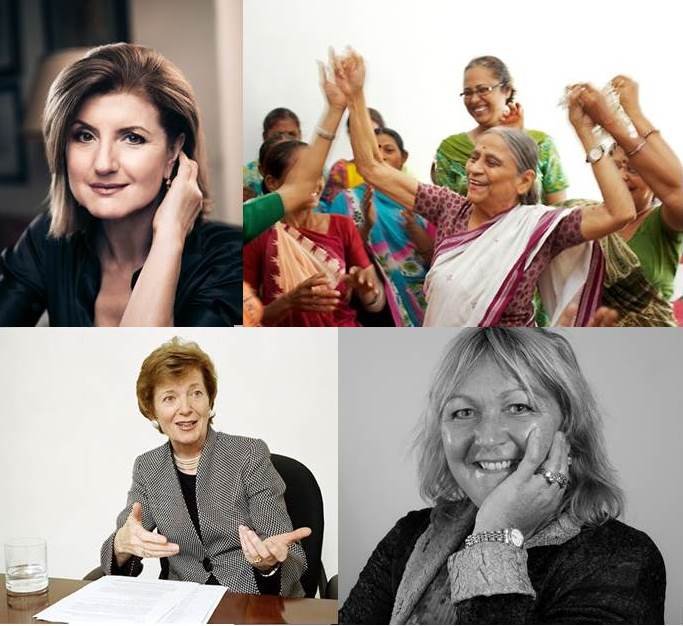 Disruption is a wonderful word. It's about being stopped in your tracks and seeing something in a radically different light. Often this is something simple, yet once you see it turned upside down it can transform your life. I've had the pleasure of being "disrupted" by some extraordinary women, and in celebration of IWD, I thought I'd share a few of their stories…
You can feel Jane Tewson's energy from across the room. She radiates kindness, commitment to justice, compassion, empathy and an unstoppable determination to make the world a better place. Jane is wise enough to know that her power comes from listening and giving a voice to some of the hidden disrupters who work so hard to drive change on the frontlines.
I'll never forget crossing through the many gates to enter a high security prison for young men when Jane said, "You know we could be on our way to see our child or our brother; there is a fine line between these young men and any of us. One simple mistake or unfortunate circumstance could put any of us or our loved ones behind these gates." In one moment she disrupted the entire group's thinking and turned these young men from "inmates" into human beings and someone's son.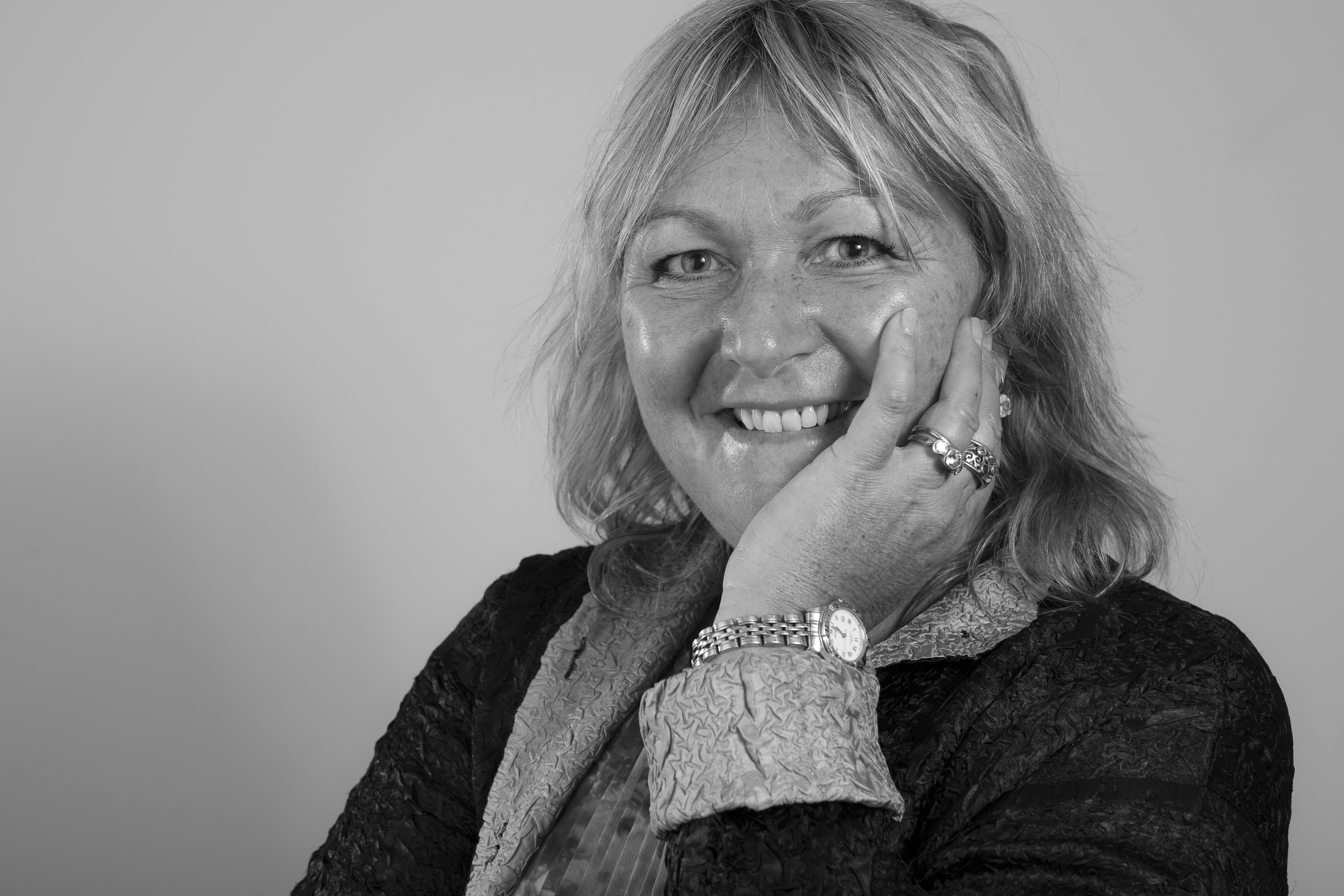 I was in the toilet at an Elders meeting once, and heard the most beautiful voice gently singing. When I came out I found Ela Bhatt, looking like a beautiful angel in flowing white robes. Ela radiates quiet wisdom. She realised long ago that positive disruption was never going to come to the impoverished communities in her home country of India through charitable handouts.
Instead, she set her sights on economic freedom as a lasting source of disruption. Through Self Employed Women's Association (SEWA), Ela has helped ignite one million disrupters by giving women in India the chance to turn around poverty in their communities.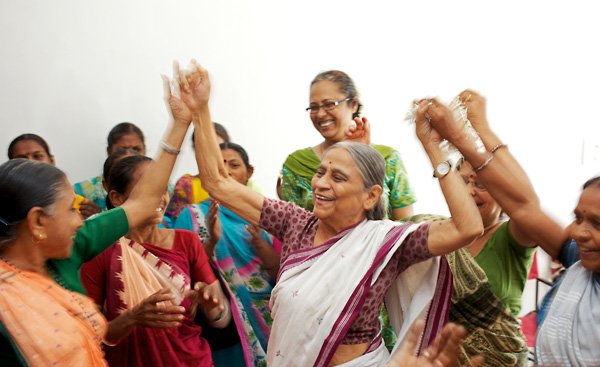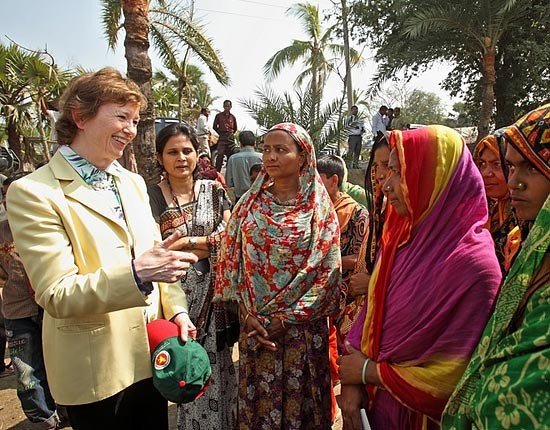 Last December, a few of us went to celebrate Mandela's life at his memorial service in the FNB stadium in Johannesburg. We had spent the entire day before waiting in line for tickets and had come out empty handed, so there was a risk that many of us would be blocked at the gate. As we entered the stadium there was a whole row of cameras and journalists waiting to talk to The Elders. At that moment, Mary ran to the back of the group to ensure that everyone got in, rather than standing at the front to be in the global limelight.
Again and again Mary challenges our concept of leadership. Women are constantly told they need to be like men to get ahead, but Mary completely challenges that and stays firm in who she is – a powerful female who has not comprised her own unique powers of disruption.
I'm not sure what I expected before meeting the woman who turned the media industry on its head with the Huffington Post.
What I didn't expect is someone who was so willing to share her own vulnerabilities and who was on a mission to disrupt the way we work.
Her compassion for the people working at the Huff Post and her desire to completely transform the way we look at work to put the focus squarely on people's wellbeing is refreshing. When you get the tour of the offices you see sleep rooms, mindfulness training, and healthy living talks – not your typical media office!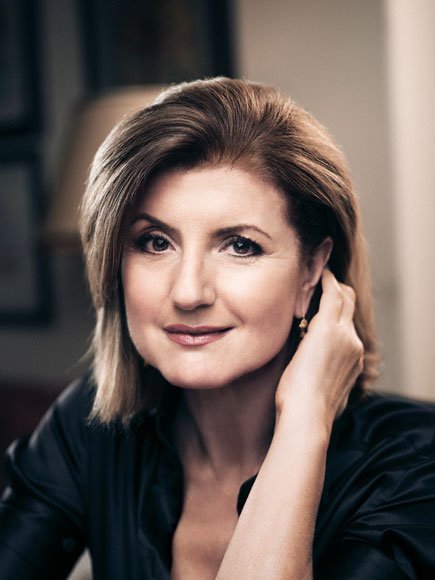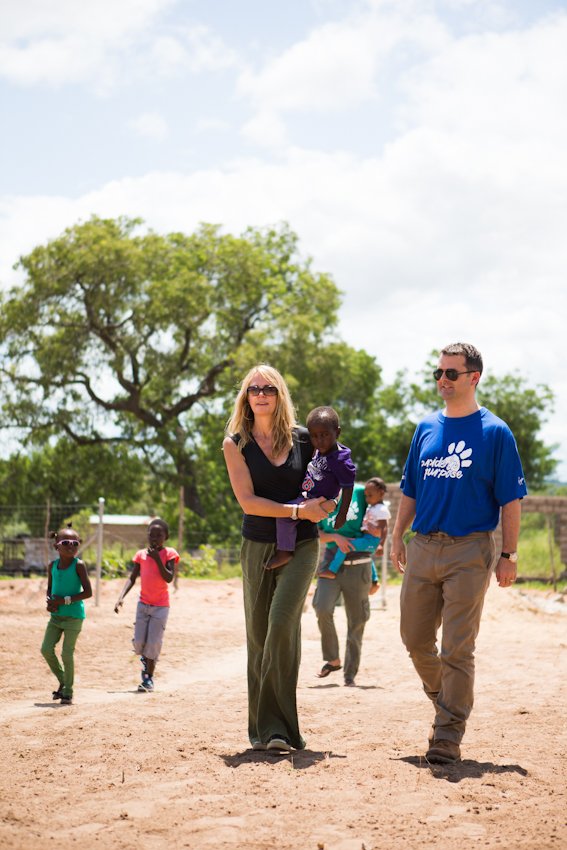 Achieving equality for women around the world is not just a human rights issue; it's a huge missed opportunity. We need all the Janes, Elas, Ariannas and Marys we can right now in the world.
This is why, around this International Women's Day, we are celebrating 'Disruptive women'.
These are women, who to our minds, are challenging the status quo to create positive change in the world. They are entrepreneurs, activists, leaders – they may make their mark quietly or loudly, locally or nationally, but make their mark they do and are a critical disruptive force that we should be harnessing to build a better future.
Which leaves just one last question...
How are you being disruptive for positive change?
Share how you or someone you admire is being disruptive via Twitter or Facebook and we'll pick the best stories to post next week.