Shipping is one of the world's biggest polluters. Boats carry 80 per cent of global trade by volume.
Aside from polluting oil spills and acoustic disruption of marine wildlife, the International Council on Clean Transportation (ICCT) estimates that international shipping emitted 812 million tonnes of CO2 in 2015. If shipping were a country, it would rank sixth, just ahead of Germany, if you compare it to country-level anthropogenic CO2 emissions. Without drastic action, CO2 emissions from international shipping could increase by up to 250 per cent by 2050, warns the International Maritime Organisation (IMO).
Shoppers may not consider quite how their food, toys, clothes or electronic goods get from far flung places to the shelf. Like aviation, shipping isn't covered by the Paris Agreement on climate change because of the international nature of the industry.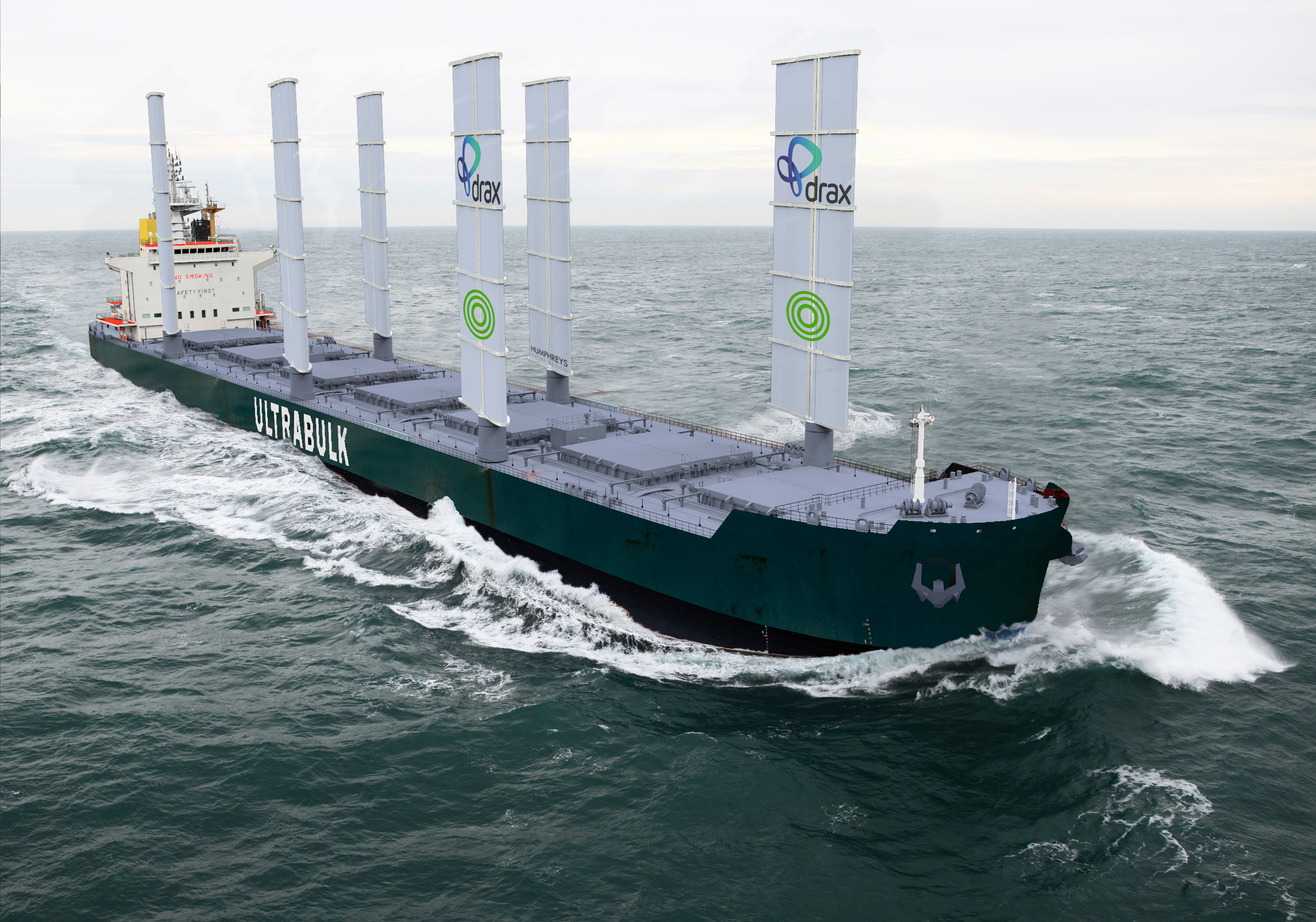 Image by Smart Green Shipping Alliance
However, there are growing attempts to change the status quo. One carbon-neutral company is shipping goods around the globe using traditional sailing vessels without engines. Founded in 2007 by three Dutch friends, FairTransport ships artisan products such as organic and Fairtrade olive oil, wine and rum on The Nordlys, built in 1873 as a fishing trawler. Thought to be the oldest sailing ship in the world to still carry cargo, it carries just 30 tonnes between Portugal and Denmark – perhaps just a drop in the ocean but FairTransport highlights a thirst for change in this complex sector.
In April 2018, the 174 member states of IMO adopted a new strategy to phase out greenhouse gases from shipping 'as a matter of urgency' with targets to halve carbon emissions in shipping by 2050. In line with that, Smart Green Shipping Alliance is designing modern sailing-hybrid ships. Diane Gilpin, CEO and founder, said: "Shipping has been dependent on fossil fuel for 100 years but decarbonisation represents an opportunity for reinvention."
Gilpin knows there's no one-size-fits-all quick fix: "We need to find low-carbon solutions – the fleet breaks up into different types of ships with different cargos on different routes, so there's a matrix of solutions for container ships, chemical tankers, cruise liners and ferries."
Norway developed the world's first electric-powered car ferry, The Ampere, generating zero emissions on 20-minute journeys across the Sognefjord. Belgium's Hydroville is the first commercial passenger shuttle to use hydrogen to power a diesel engine, and the Japanese company Eco Marine Power is currently testing a prototype of a ship with rigid sails fitted with solar panels. Breakthroughs have been small-scale until now.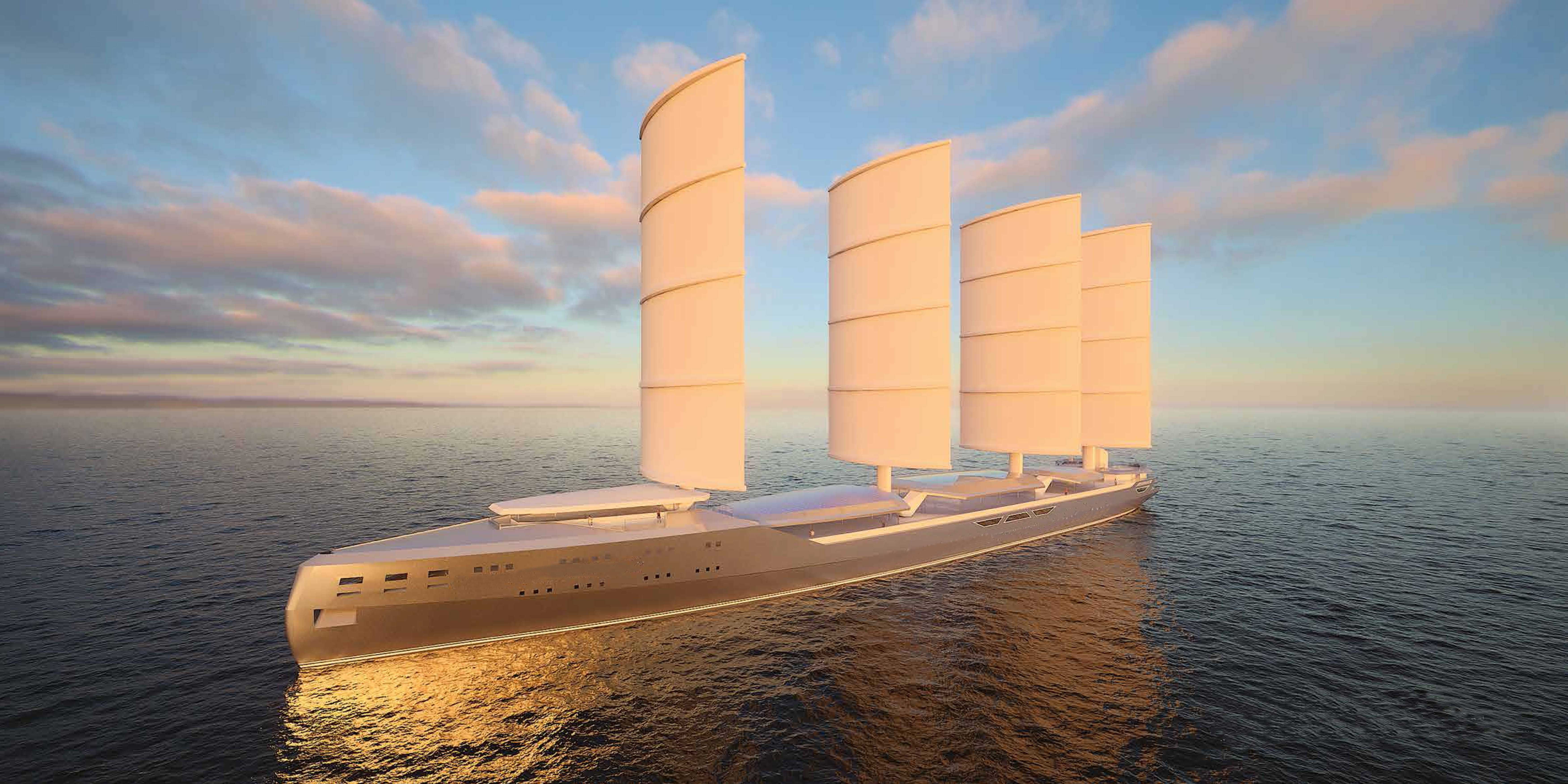 Image by Smart Green Shipping Alliance
Shipping finance is a primary focus for the Carbon War Room, an international think tank incubated by Virgin Unite in 2014, which works on market-based solutions to climate change. James Mitchell, maritime finance lead with RMI's Shipping Efficiency operation, worked with financial institutions, ship owners and charterers to launch the Poseidon Principles in June 2019: "This new global framework commits 11 banks – major capital providers in this sector – to measuring the carbon intensities of each ship that they finance and publicly reporting how shipping loans align with the IMOs target for 2050." So banks are incentivised to finance ships that are operating most efficiently.
A combination of strategies will be needed to decarbonise shipping. Technical changes to ships can make hulls more efficient; operational changes, such as speed limits reduce fuel consumption. Most importantly, zero carbon fuels could transform shipping: "To achieve the IMO target by 2050, zero-carbon ships must start coming onto the water by 2030 – that's extremely soon," says Mitchell. "Not only do we need to develop new ships but we have to change the global infrastructure that services ships. Shipping is responsible for up to three percent of global emissions – with more than 50,000 ships, it's out of sight and very difficult to govern internationally, so ultimately, action from ship owners, cargo owners and banks must be supported by strong, well-designed policies from IMO."
And what role can we, as individuals, play? "Consumers need to start asking about the shipping policies of the companies whose products they are buying. The more we can tell consumers that there is an opportunity for responsible shipping, the better it is for the industry as a whole," concludes Gilpin.