We've all heard the entrepreneurial mantra: If first you don't succeed, try again. But let me tell you, there is little out there to prepare you for how to deal with the vomit-inducing realisation that you've actually failed – and the time it takes to get your life back on track.

That period for me, was a stomach-churning couple of years. By the time my start-up, Civicboom, spectacularly became a start-down, my confidence and personal bank balance was utterly shot. I felt bereaved.
The death of a company isn't pretty. It's complicated and relentless and thanks to social media, it's also often very public. Ouch. When Civicboom came to a final, gasping halt, my priority wasn't 'Oh, I'll just go back to the drawing board and find a new idea' – my immediate priority was, 'How the **** do I survive this?!'
Civicboom was born like many start-ups, from experiences during my career. My background is in communications and I'd spent nearly a decade working as a feature writer for the tabloid press, as information assistant at Comic Relief, editor of Pride London, and speechwriter at the Department of Health.
My jobs focused on finding content and I saw an opportunity to create an open source platform that content-hungry organisations could use to ask for and generate content directly from their audience.
The initial idea was drafted on a single A4 piece of paper. I then set about building it, first with an off-shore agency, before taking it in-house with a team of amazing developers, where we embraced an agile approach. But to keep building, I needed cash. This came in a series of rounds from friends and family to get the basic concept built, followed a year or so later by crucial angel investment. I kept on trying to prove my concept, which for my investors was making a 'sale'.
In all honesty, the biggest failures were:
Not recognising the time it would take to get us 'off the runway'. No matter how many times we pivoted, the sales cycle of the big news companies we were negotiating with were in terms of months, not weeks. It was impossible for a small start-up like mine.
Remaining 'hidden'. We didn't bang the drum about us enough.
Not stepping away now and again and getting perspective: I was completely obsessed about my startup.
After a few years of toil, in early May 2013, I knew it was time to say 'no more'. The realisation was like a sledge hammer. When I finally made the calls and had the reasonable conversations with my very understanding investors, explaining myself, I felt liberated. After that came the overwhelming feeling that I had FAILED – not only all those people who believed in me, but myself too.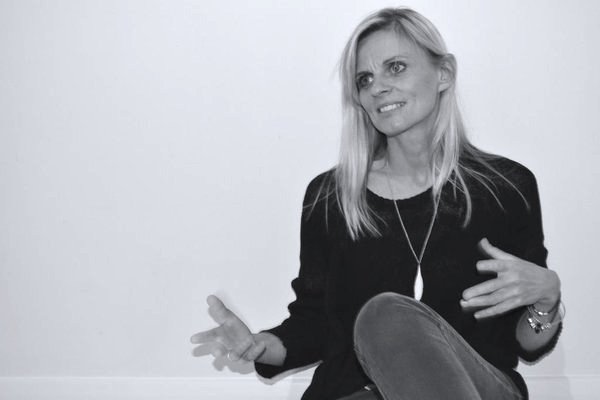 I felt humiliated and when the full force of that hit me, I folded into myself. I recall not even being able to look myself in the mirror at one point. I was diminished and bereft.
The grieving period was much like dealing with a death, with the post-mortem to the official forms, notices in newspapers and accounts wound up – it took 18 months to tie it all up.
I knew it was time to say 'no more'. The realisation was like a sledge hammer.
But I didn't hide away. During that time I worked for an agency who were certainly the first people to recognise that I was more than a failed company and I'll always be so grateful to them for that. My confidence gradually came back into focus and so did my hunger to create something. Part of my job at the agency was to build up a high-profile monthly tech event. It was as if I had 'come home' – I was invigorated and inspired.
I now understand I was born to be an entrepreneur. I've never felt like I've fitted in. I'm far more comfortable occupying the space just on the edge where I can do my 'own thing'. It's a risky place to be, but that's where I produce my best stuff. This is why I am solo again and have set up my latest venture, ThinkNation.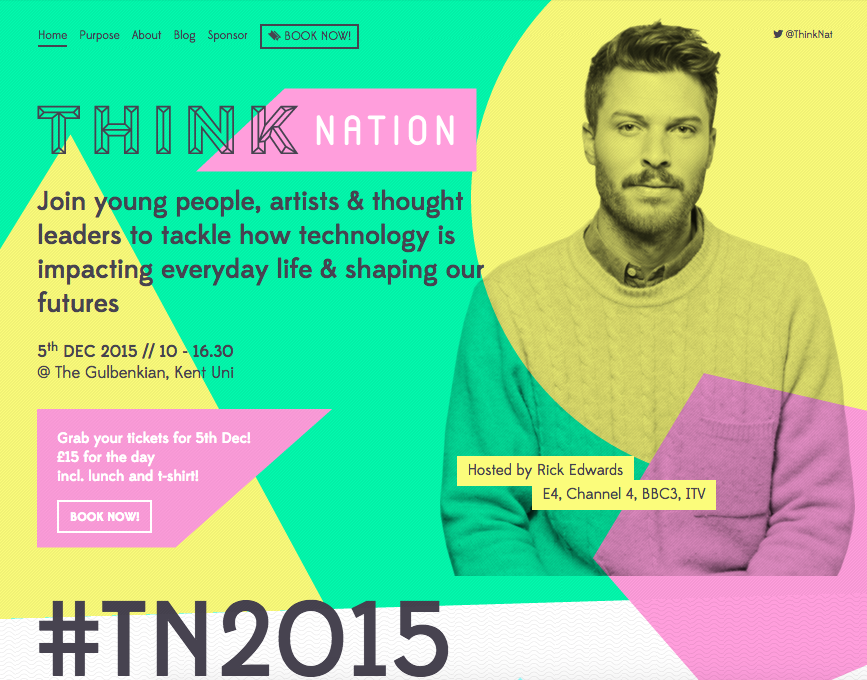 Image from ThinkNation
ThinkNation is designed to inspire young people to be creative and become tech thought leaders. We bring young people, artists and thought leaders together to tackle how tech is impacting everyday life and shaping our futures. Our inaugural event, hosted by TV presenter Rick Edwards, takes place on December 5th at the University of Kent with speakers including world-renowned futurists, gamers and social commentators.
My approach this time round is heavily informed by the masses of experience I gained during my Civicboom years:
I don't know everything: I have worked hard to identify the right mentors, which has proved priceless.
I'm user-focused: My entire offer is built around delivering value and benefits for all ThinkNation users – from the core audience to sponsors.
I share our story openly: I have a content strategy.
I stay agile: We're super lean and I constantly assess our needs to keep any nasty surprises to the minimum.
I step back now and again: I work smarter by having a life away from my project
I'm proud to say my team of Civicboom developers went onto far better pastures at Facebook, Sony and Global Radio. As for me, I know what failure feels like. It's not neat, contained or kind. Failure is painful and reverberates beyond anything you can imagine. But it's been the making of me, and I am immensely grateful.
Join the "How to fail successfully" live Google Hangout with Tyra Banks and Richard Branson, moderated by Tracy DiNunzio on Wednesday November 18th. #FailAndSucceed
​– This is a guest blog and may not represent the views of Virgin.com. Please see virgin.com/terms for more details. The ThinkNation takes place on 5th Dec at The Gulbenakian, University of Kent.