We want to introduce you to three inspiring female entrepreneurs who are releasing the potential of women through digital innovation. The first is Maria Umar...
Maria Umar founded Women's Digital League (WDL), a virtual firm and pilot project in Pakistan, to train hundreds of women with the tech skills they need to gain economic empowerment. She recognises there is a multiplier effect for society when we invest in women: better health and education outcomes, societal resilience, investment in communities, and national prosperity.
Nevertheless, while "women currently make up half of the world's population, work two-thirds of the world's working hours, produce half the world's food, they only earn 10 percent of the income and own less than 2 percent of the world's property," notes Ashoka Fellow Ben Powell, the co-founder of Agora Partnerships. Women in many communities around the world still face the biggest challenges to asserting their economic rights.
In Pakistan, women are often educated but discouraged from working, or too busy with family lives to have full-time careers.
However, WDL is enabling women to tap into opportunities in the digital marketplace, even if they live in the most remote areas of the country.
Through WDL, women can access jobs and take courses in web design, e-marketing, graphic design, social media management, and SEO. They work from home or at IT centers in local villages.
By 2015 Umar expects to reach about 2,500 young women and men—because she says "men have been demanding to join the program since the Digital League started three years ago."
Umar herself was forced to leave a teaching position after the birth of her second child, but she found a way to get back into action on the web as a content and service provider who became a social entrepreneur.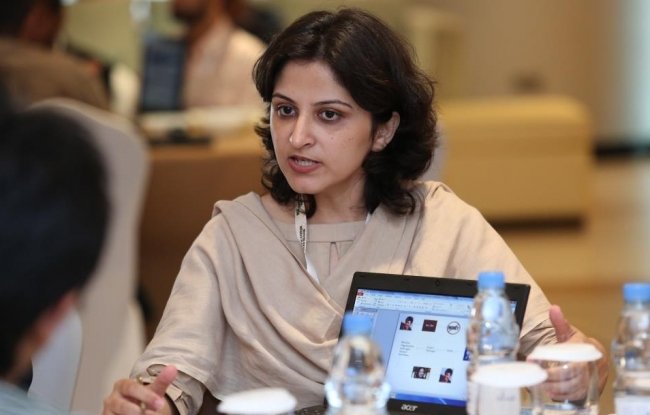 That was the beginning of a new life for me, there has been no looking back - Umar
Be a changemaker and join a powerful network for impact. Visit the Changemakers homepage to discover a world of inspiring innovations and to find Umar's project page. You can also connect with us on Facebook and track @changemakers on Twitter for the latest trends and news.
- By Kristie Wang, Ashoka Changemakers