There are over 85,000 people in prison in the UK and that brings a lot of statistical data. We know that more than 70 per cent of the prison population have two or more mental health disorders, 70 per cent spend 17 hours or more in their cells each day, and 46 per cent of female prisoners report at least one suicide attempt.
Sadly, the numbers are also alarming when prisoners get back into society – only 26 per cent of ex-offenders find employment within one year of leaving prison and around 12 per cent will end up sleeping rough.
One thing helps prisoners beat these statistics is being involved in a work scheme while in prison. It greatly improves someone's chances of finding paid work when they are released. Unfortunately, the number of prisoners involved in a work-based programme has dropped significantly in recent years.
A London-based social enterprise, Fine Cell Work, has an innovative solution to help prisoners develop a skill, earn money while in prison, and use the long hours spent in their cells for a productive purpose.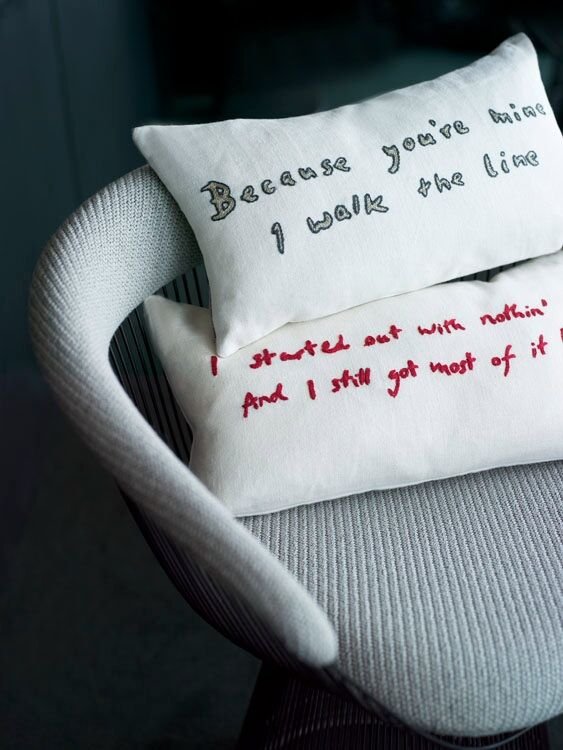 Image credit: Fine Cell Work
Fine Cell Work trains more than 400 prisoners a year in needlework, enabling them to use the long hours they spend in their cells productively by creating beautiful quilts, cushions, bags and pictures, which are sold at a profit. This project helps prisoners support their families, learn and hone a new skill, and keeps them connected to wider society.
One prisoner said: "I think the scheme, as it stands, is brilliant. I'm just over the moon that I'm able to learn new and interesting skills and the chance to supplement my income by working. It gives me a strong sense of self worth."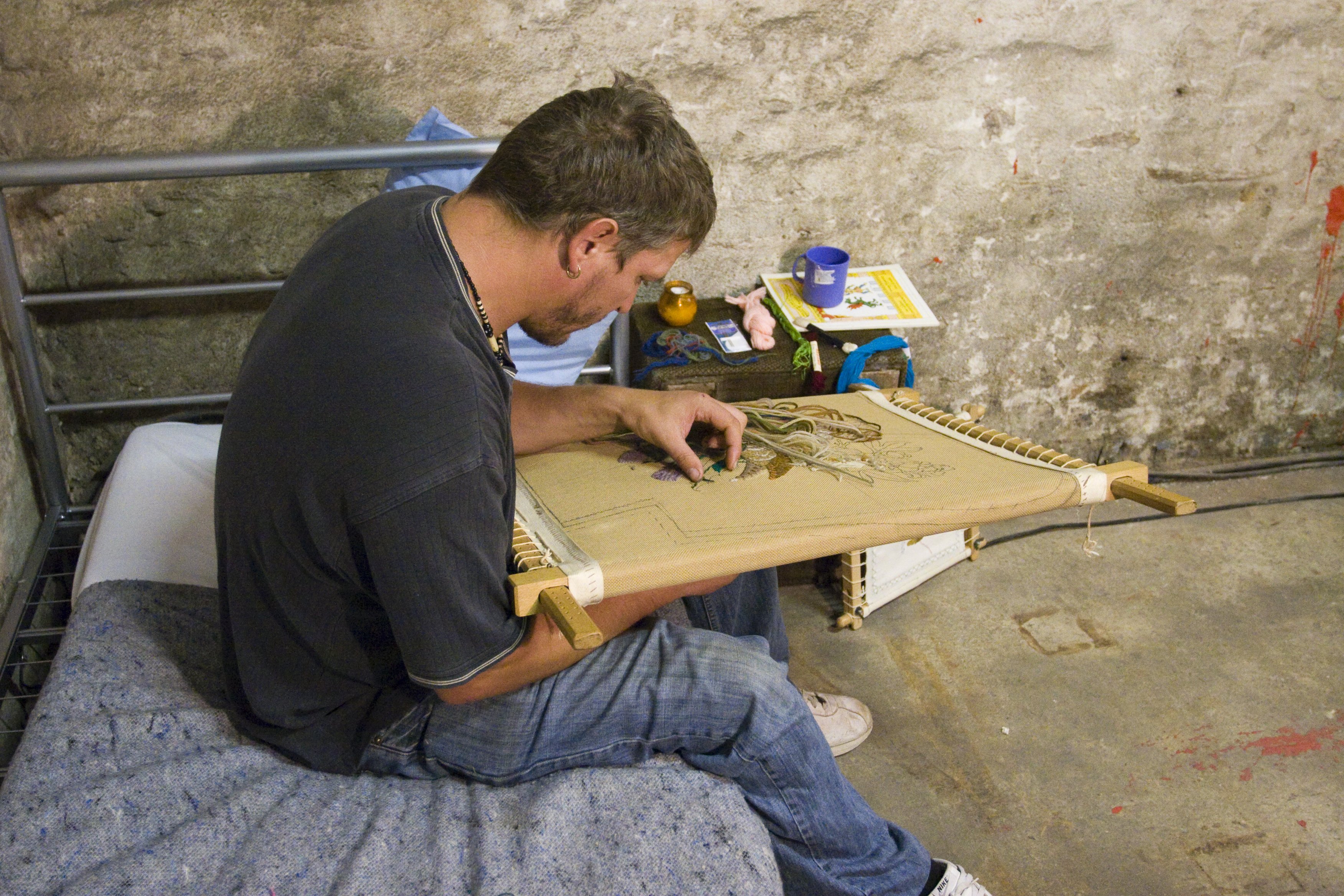 Image credit: Fine Cell Work
An independent report said that Fine Cell Work's programme has a positive impact on mental health and behaviours, improves prisoners' relationships with each other and their families, provides them with a valuable new skillset and helps them to understand and manage money more effectively.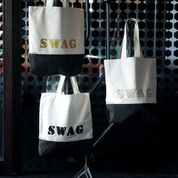 Image credit: Fine Cell Work
Katie Emck, Founding Director of Fine Cell Work said: "For many prisoners it is the first stage in thinking about change and thinking about their future. Many of them they are so caught up in anger, with the system and with themselves that it's hard for them to move forward. But we can help them to move forward. Fine Cell Work gives them work skills and it gives them experience of success. It enables them to be part of a community that is not about crime."
Prisoners are often so inspired by the work that they have undertaken with Fine Cell Work that they continue to volunteer long after they have left the prison system.
Another prisoner said: "Fine Cell has had that much of an impact that I'm compelled to continue to help and volunteer with the charity now that I've left the prison. I'll do whatever I can to be helpful and fit into the organisation because I have a passion for what they do."
Donate today to help Fine Cell Work continue to provide paid, creative and productive work to prisoners around the country and follow them on Facebook and Twitter.